If you've ever taken a Disney cruise, chances are you walked away with a lot of memories. You probably also walked away with a slew of photographs and videos which captured just how incredible that cruise was. Now, instead of just looking at those pics and wishing you could go back, you can use them to actually try and do so by entering for a chance to win a free cruise for up to four guests aboard the Disney Dream.
How To Enter
Between now and November 8th, simply head over to DisneyCruiseMemoriesAtSea.com and, when prompted, enter a brief description of what made your last Disney cruise so special and up to five photos of your group having a blast. There will be three different judging periods (now through September 8th; September 9th through October 8th; and October 9th through November 8th), each of which will result in one person's submission being picked. Those three individual winners will receive a $500 Disney gift card before moving to the final round of judging, where one of the three will be selected as the Grand Prize winner of a 3-night Bahamian cruise for four aboard the Disney Dream. including airfare to Orlando, round-trip transfers from the airport to the terminal, pre-paid gratuities and more.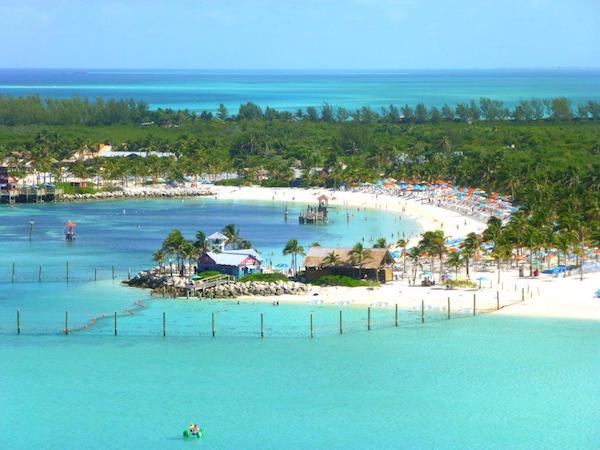 Free Cruise Details
While details and itineraries are subject to change, three-day Bahamas sailings aboard the Disney Dream typically include stops at Nassau and, best of all, Castaway Cay, the line's much-loved private island. The ship features three main dining rooms — Animator's Palate, Royal Palace and the Enchanted Garden — as well as several casual dining spots. Although not included in the prize package, you can also enjoy an adult's-only evening at Italian eatery Palo or French-themed Remy.
A few tips on what the judges will be looking for? According to a video promoting the contest, they ask that you avoid weird angles and badly cropped photos, and make sure that your entry — whether a photo or video — is well lit. Videos should not include music, and anyone appearing in them must give their permission to be included. You'll also want to make sure no logos or brand names are visible other than those related to Disney. And keep in mind that this is a Disney-sponsored contest, so you're going to want to avoid references to gambling, guns, drugs, alcohol, etc. For complete contest rules, click here.