Calling all cruisers. Today is the last day to enter the social media contest to win a cabin on the upcoming 133,500-ton Carnival Horizon, the newly announced cruise ship from Carnival Cruise Line.
How to Enter?
Post your favorite photo of a horizon on Instagram and tag @Carnival. Make sure you use the hashtag #CarnivalHorizonSweepstakes to enter to win the cruise giveaway.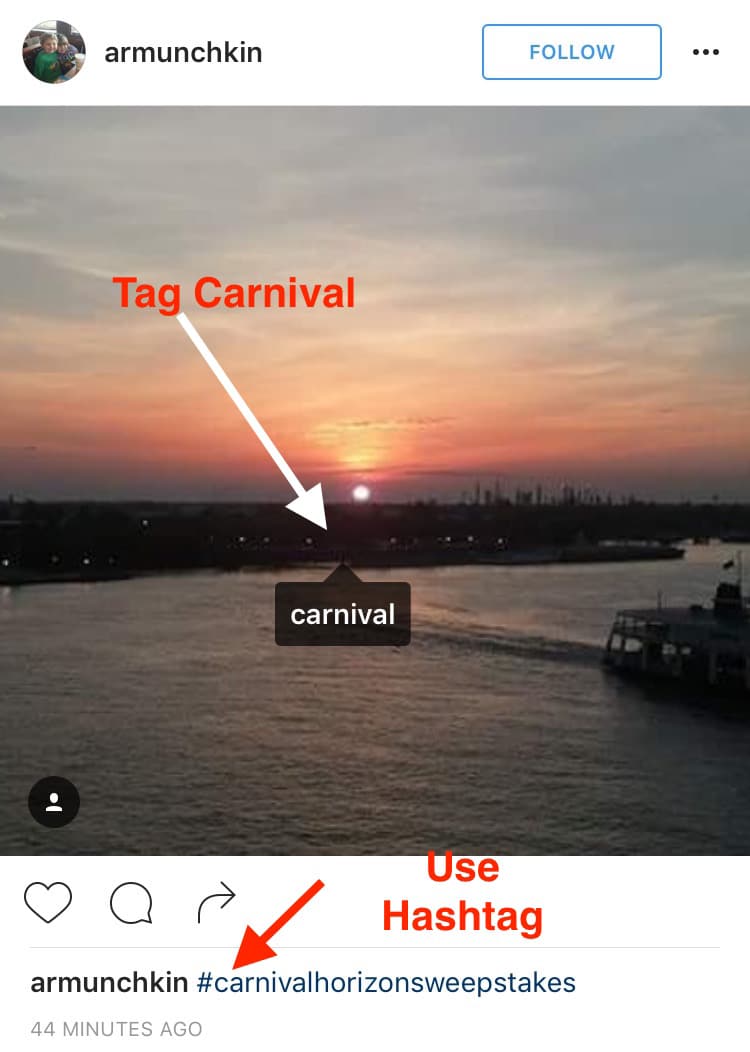 Carnival will award a stateroom for up to four people when the ship debuts in 2018.
Carnival Horizon
Currently under construction at Fincantieri's shipyard in Marghera, Italy, Carnival Horizon will be the line's second Vista-class ship, with the namesake vessel in the series, Carnival Vista, having entered service in May 2016. You can read more about Carnival Vista here.
photo: Instagram/armunchkin