With New York City being battered by Winter Storm Grayson, it seemed almost inevitable that at least some of the ships set to sail this weekend would be impacted. Now comes word that the Norwegian Breakaway — which sails from the midtown Manhattan pier — will see its schedule thrown a bit out of whack by the storm.
How The Storm Will Change Things
Travel professionals were alerted on Thursday that the winter storm would result in the Breakaway's return to Manhattan being delayed… with the ripple effect impacting the following sailing, too.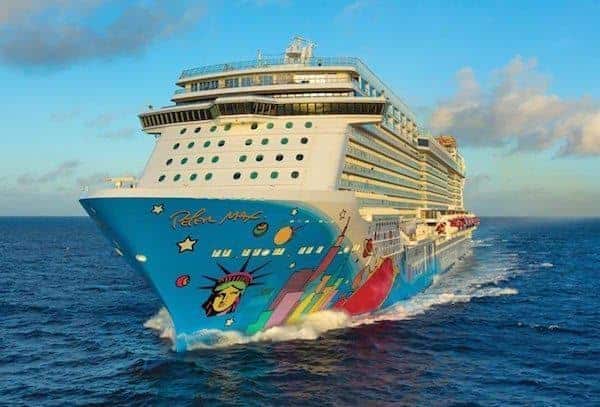 "Due to winter storm Grayson," reads the notification, "Norwegian Breakaway will have a delayed arrival into New York on Friday, January 5. As a result, Norwegian Breakaway's 14-day cruise that was originally scheduled to depart on January 5 will now depart on Saturday, January 6 at 3 p.m. Due to the ship's late arrival on Friday and the ongoing weather situation, embarking guests are encouraged to arrive to the pier on Saturday morning; all guests most be onboard by 1 p.m. on January 6th." This is standard, given that Norwegian requires all guests be aboard a minimum of two hours before the ship is set to sail.
Of course, this change could prove problematic for guests who'd made plans on the assumption that they would be sailing on Friday as originally slated. "Guests unable to adjust their travel plans," continued Norwegian's missive, "are welcome to board on Friday evening between 6 p.m. and 10 p.m."
The fact that the sailing will go from a 14-day to 13-day sailing means at least some adjustments will have to be made to the itinerary. Norwegian's communication did indicate as much, although details were unclear as the cruise line said they would "be communicated to guests onboard."
Cruisers on the sailing will be compensated for the change via "a refund of one day of their cruise fare in the form of an onboard credit."