While cruise ships are not yet sailing, I recently had the chance to do some gambling on the high seas thanks to a trip aboard the Florida-based casino ship Victory 1.
While much smaller than a ship like Carnival Vista or Norwegian Breakaway, the experience offered insight into how mainstream lines might deal with some of their casino-centric returns when they're finally able to sail again.
About The Casino Ship Victory I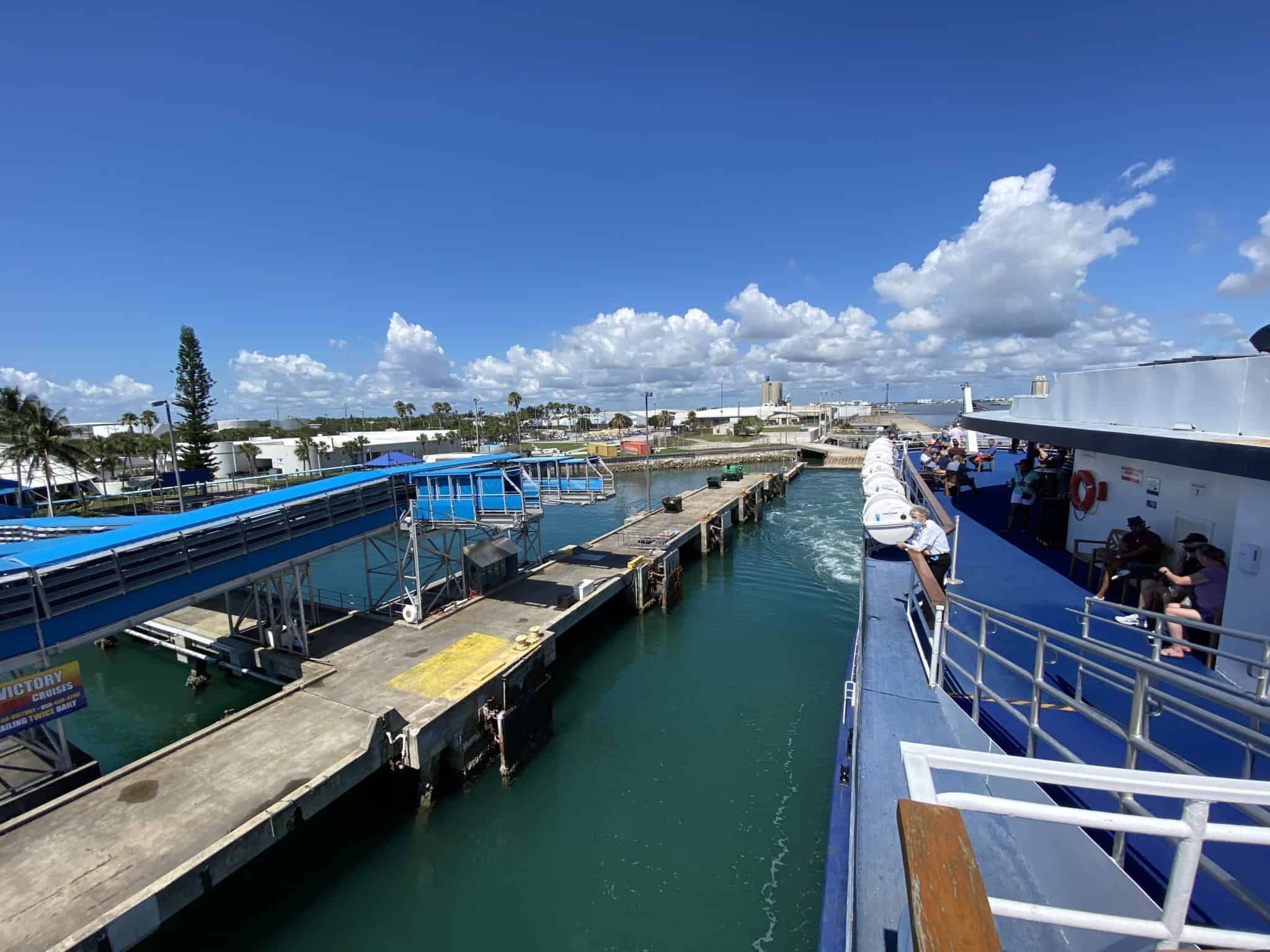 Sailing out of Port Canaveral, the Victory Cruises Casino ship Victory I is essentially designed to give gamblers the perfect getaway.
Passage aboard the ship runs $13 per person for a five-hour cruise-to-nowhere which heads out to the open seas where gambling is legal.
READ MORE: 7 Ways Cruise Ship Casinos Might Change
The ship itself is a former ferry boat that features four decks, including bars and restaurant spaces. Because of the nature of the type of cruises Victory I does, there are no staterooms on board for guests or crew.
And if you're wondering how it is able to do the kind of cruise-to-nowhere sailings which regular cruise lines can't, it's because the ship is American flagged. (Only foreign-flagged vessels are required to visit a foreign port before returning to their U.S. homeport.)
How Things Have Changed Aboard the Gambling Ship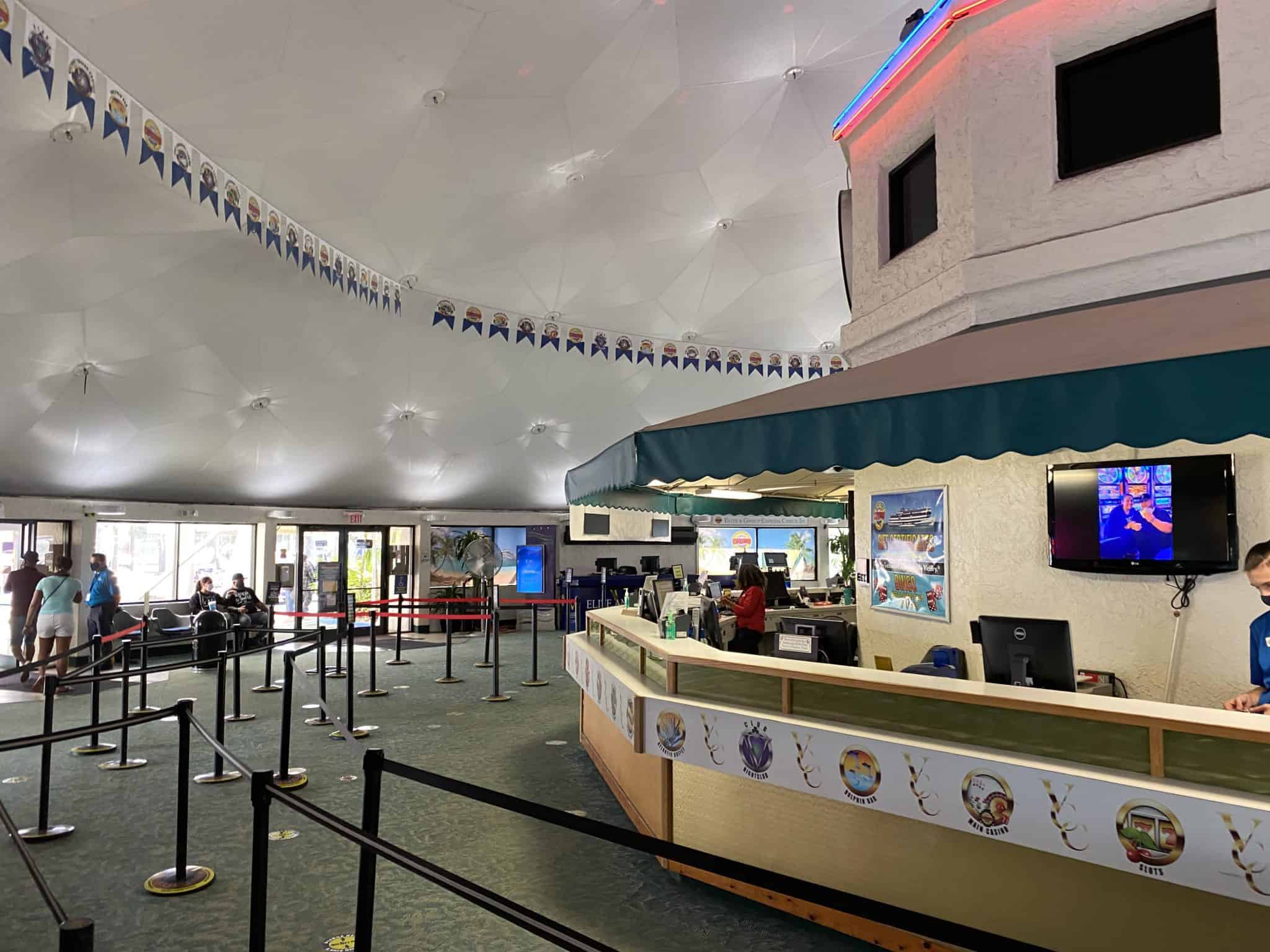 Despite the many things which differentiate the Victory I from a typical cruise ship, spending a day onboard still offered quite a bit of insight into what gamblers might expect when they set foot in a casino during their future sailings.
Cruise ship casinos are a huge draw and one of the most active spots on any ship. This also makes them an area that will have to be rethought and likely reconfigured in order to accommodate sailing in the age of social distancing.
It was with that in mind that I decided to take my first-ever trip on the Victory I in order to see how they handle the very same problems which cruise lines will be facing.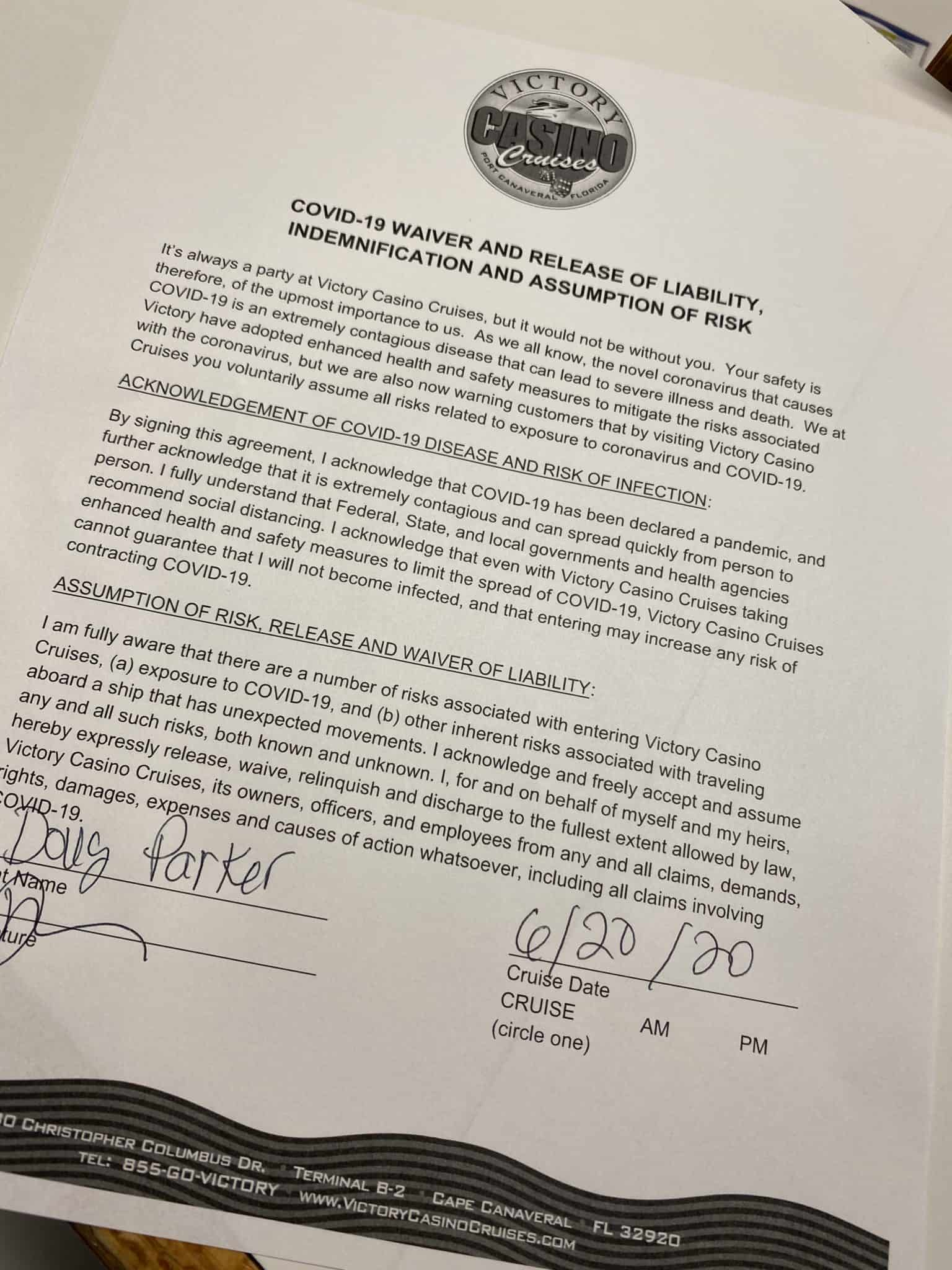 From the moment you arrive for embarkation, new health protocols are in place. There are markings on the floor to help people remain six-feet apart. Guests have to be wearing a mask from the moment they arrive.
It's important to note that guests are required to bring their own masks. The line's website also recommends bringing a plastic bag in which to store the mask when eating or in other situations where you can remove the mask. This way, you can avoid putting it down on a surface and risk contaminating it.
Guests are asked to sign a waiver (with, it's worth mentioning, their own pen, again reducing touchpoints). And at the embarkation point, there are two employees conducting temperature checks on each passenger.
Fewer People, Space Between Slot Machine Players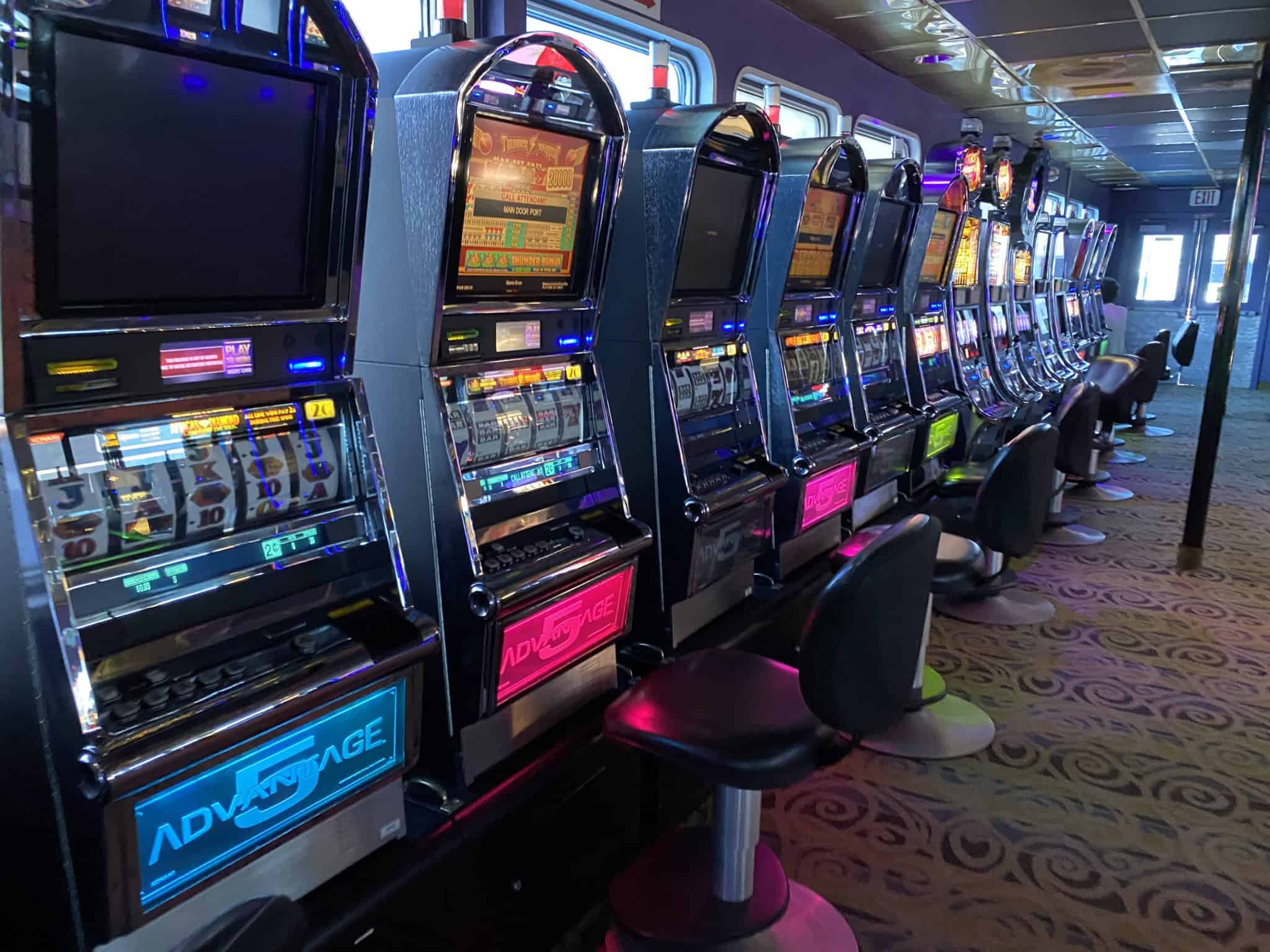 Although capable of carrying around 1,400 passengers on any given sailing, the Victory I have drastically reduced their capacity in order to encourage social distancing. Most sailings carry around 500 people, although the day we boarded there were only around 250 people boarding.
There are usually two sailings a day — an afternoon and evening trip — although you definitely want to check the schedule, as the web page indicates that they are taking Mondays and Tuesdays off to facilitate deep cleaning. Of course, this is something that the big cruise lines won't be able to do.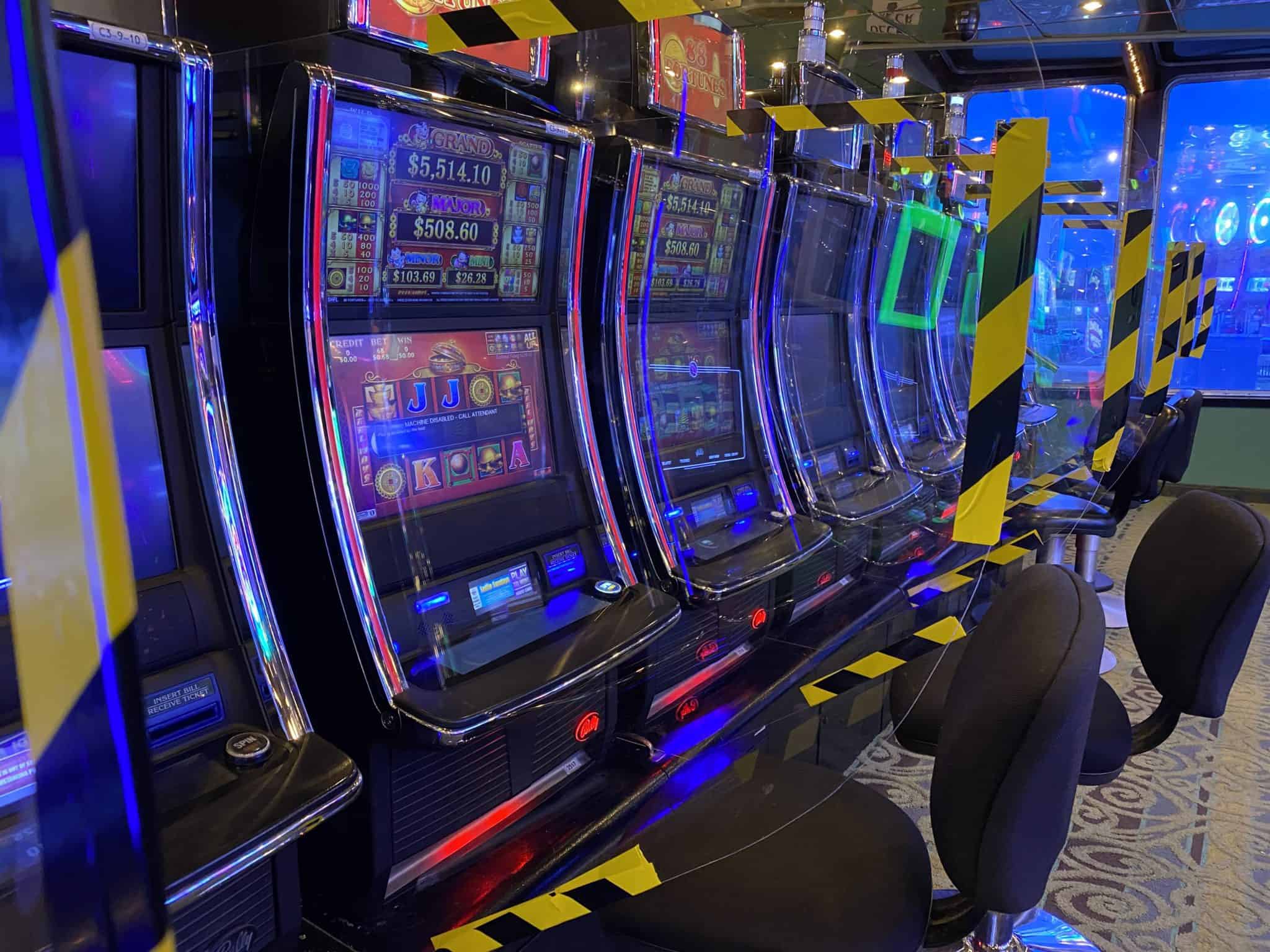 Boarding the ship, you enter directly into the casino. There are hundreds of slot machines of all types around the ship, as well as multiple varieties of table games. And it's here that you get a real idea of how cruise ships might tackle the problems posed by your average casino.
On Victory I, they took two different approaches to slot machines. Along the walls, were long rows of machines stand in a line, every other slot was deactivated.
In other words, if you sat to play these machines, you could be assured that there wasn't going to be someone playing the machine on either side of you.
In the shorter alleys, each of which includes three or four machines, each machine was playable, but they had plexiglass barriers between them. This kept players separated from one another even as it allowed those who'd like to play side-by-side to do so.
The plexiglass was marked by black-and-yellow tape, likely to prevent anyone from injuring themselves should they forget the barriers are there (or, maybe after a few drinks, not notice them).
Table Games Have Fewer Players Per Game

Another way the casino has been modified — and which could easily be adoptable by cruise ships — is that the table games allow fewer players. While the typical poker or blackjack table might seat up to six people, these seemed to max out at four, leaving much more space.
As someone who never really liked the elbow-to-elbow set up on cruise ships, this would be welcome even if it weren't necessary.
Like all of the other employees, dealers were wearing masks and gloves. And like everywhere else on the ship, the moment a player stepped away from a game — whether it was a slot or a table — a staffer seemed to appear out of nowhere, ready to wipe everything down (including the chair) so it would be ready for the next player.
How They Dealt With Smokers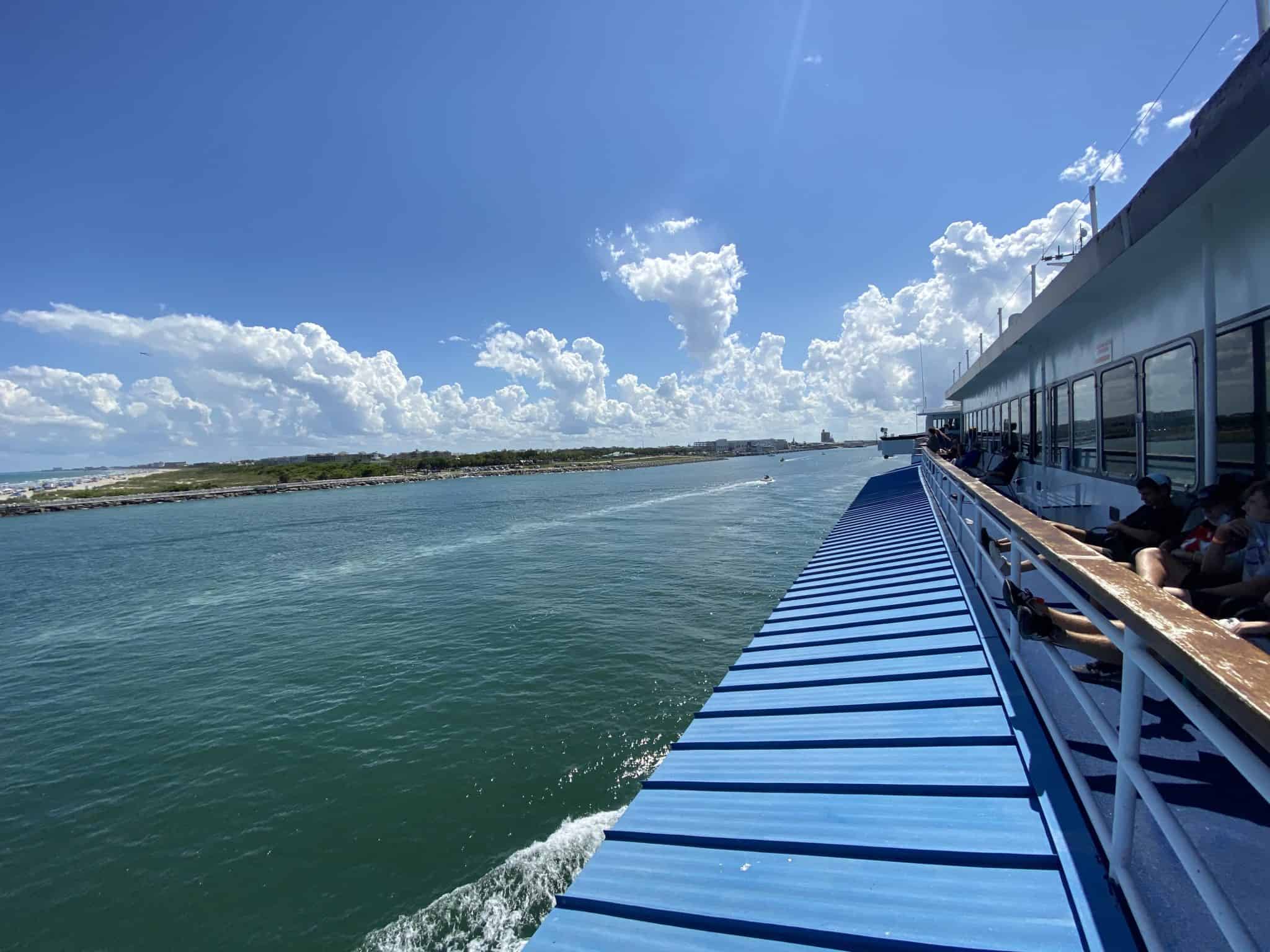 Spend any time in a cruise ship casino, and you know that the air can get thick with smoke pretty quickly. But with it being impossible to smoke while wearing a mask, the Victory I strictly forbids puffing while in the casino. All smokers are asked to step outside.
Meanwhile, the casino cages (where you go to get money or cash out your winnings) had glass partitions separating the cashier from the passengers.
Honestly, this didn't feel all that unusual, as it was similar to the set-ups you'd find at a concert venue or old-school movie theater, where they have a slot through which to push things back and forth.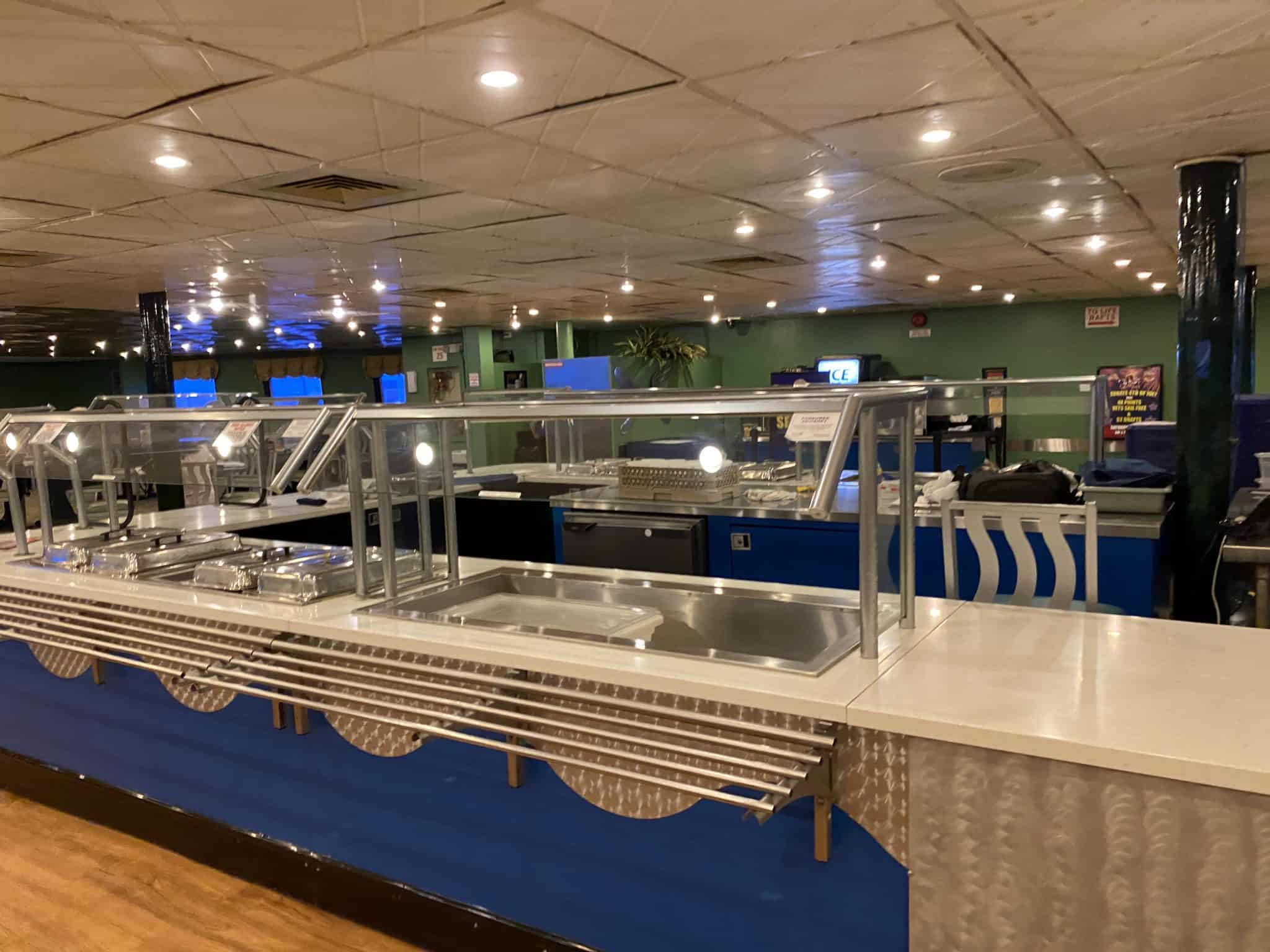 If you've been paying attention to discussions about the future of cruising, you'll know buffets have been a very hot topic. On the Victory I, they've temporarily closed theirs down in favor of serving food ala carte. The same was true of soda, tea and coffee.
While in the past they (like many cruise ships) had self-serve stations where you could help yourself to a beverage, all drink orders must not be given to a staffer.
Again, they clearly looked for any way they could find to reduce touchpoints. If they could avoid you touching something, they did.
Preventing The Mad Rush Of Disembarkation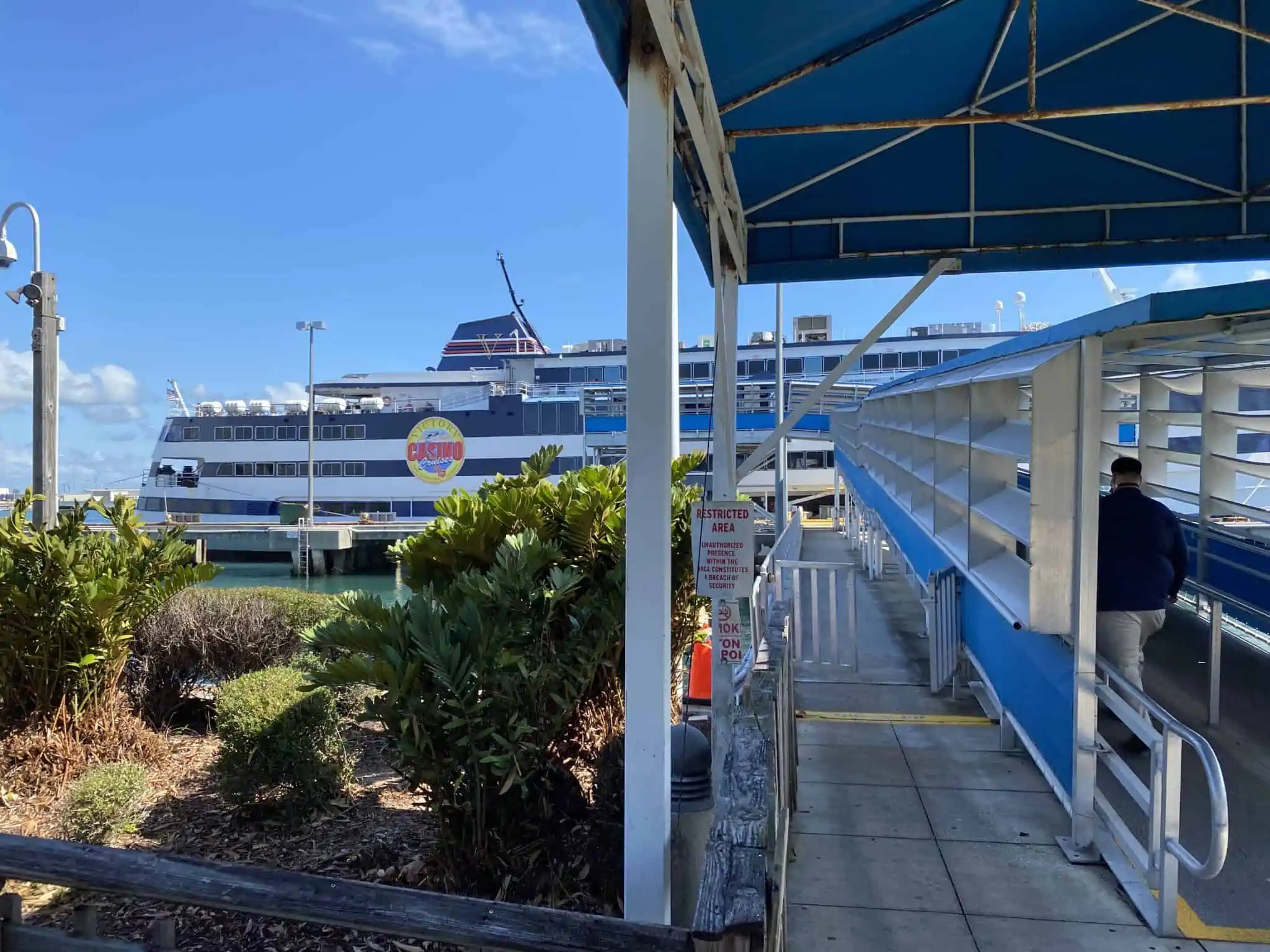 One big problem the cruise lines will need to address is disembarkation. On the gambling ship, they give each guest a color-coded wristband upon embarkation. When it's time to leave, announcements are made as to which color wrist band may disembark, and only those with matching bands are allowed onto the deck holding the gangway.
All other guests are asked to wait on either the upper or lower decks.
This method worked incredibly well, but it's worth noting again that there were only 250 or so people on board. Also, it's unlikely that any were rushing to catch a plane or other form of transportation home.
We all know that on a cruise ship, people determined to be among the first off begin lining up the moment the ship docks and pretty much ignore any disembarkation procedures put in place for their own safety and that of others.
Final Thoughts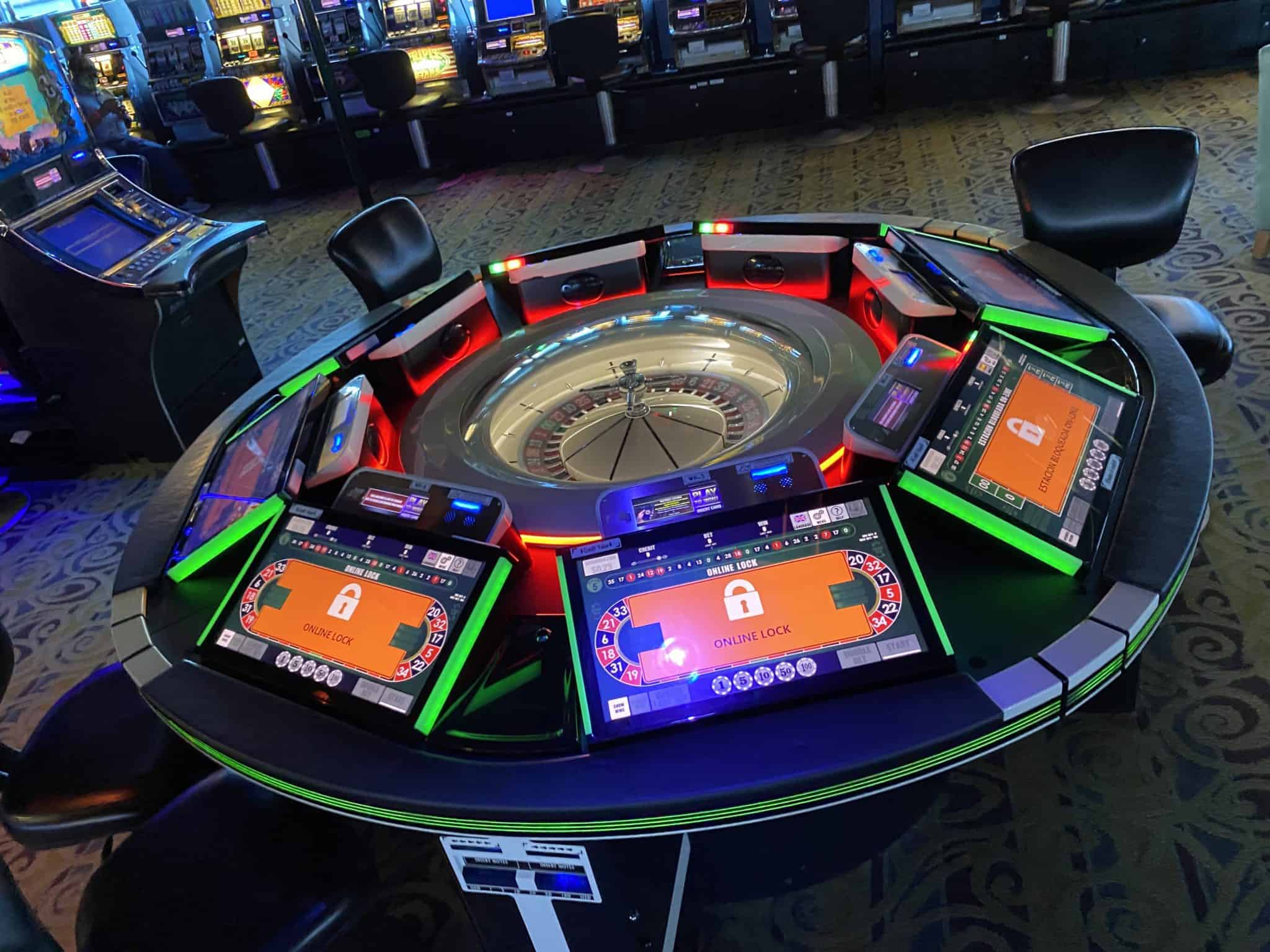 It was interesting to see that many of the practices which cruisers have been speculated about for months have been put in place aboard the Victory I. If this could be considered a smaller microcosm of a mainstream cruise line's casino, it looked as if the methods were working.
There were a few areas in which the kinks haven't quite been worked out. The craps table, for example, still seemed a bit more crowded than I was comfortable with, and the same seemed true of the roulette wheel.
I also wondered about the chips being used at the table games and how often they were cleaned, given that they are handled constantly.
Overall, however, my afternoon spent on board the ship left me thinking that the success or failure of any similar plan on board a big ship is going to come down guests cooperating.
But if, as happened, here, they follow the rules set in place, the protocols used by the Victory I seemed like a pretty good starting point.