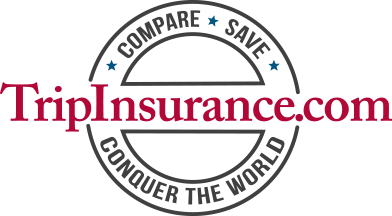 We recommend trip insurance from
TripInsurance.com
. They have negotiated exclusive policies at direct-to-consumer rates from some of the largest and most reputable companies in the travel insurance business. These are the very same insurance companies that are behind the brands you buy from your travel agent or cruise company. By eliminating the middlemen in the channel, they pass substantial savings on to you. By buying direct, you save an average of 40% or more for similar or better coverage. Coverage is sorted into Good, Better, and Best plans to make it easy to pick the right coverage for you.
Their service is outstanding. You can call them at 877-219-8169 and they will help you select the right plan for you. In addition, TripInsurance.com is the only travel insurance comparison website that lets you file your claim or check a claim status right there on their website.
The Best plans on TripInsurance.com include Cancel for any reason coverage. If you have to cancel for a covered reason, such as an illness, you are covered for 100% of the trip cancellation expense. But if you want to cancel for any reason – for example: you just don't want to take the trip, Cancel for Any Reason coverage pays 75% of the trip cancellation expenses.
You can buy travel insurance up until the day before you depart, but we recommend you buy trip insurance within 14 days of making your initial trip deposit. Some plans come with pre-existing conditions waivers if you buy within 14 days. You are only eligible for Cancel for any reason coverage in the Best plans if you buy within that 14 day period.
Buy trip insurance for all the members of your group. If one of the members of the group cannot go and files a claim for a covered reason for cancellation, then all the members of the group are eligible to file a claim for cancellation. If a travelling companion cannot take the trip and has to cancel, the insurance will also give you the option of taking the trip, and covers any additional costs for double occupancy.