Princess Cruises is bringing its very first French Restaurant to North American guests, and the venue comes with quite the entrance. The La Mer restaurant menu is created by Three-Michelin Star chef, Emmanuel Renaut.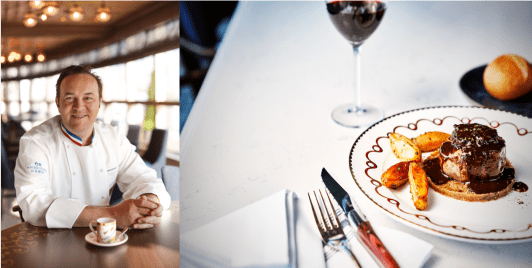 About the Chef
Renaut isn't just known for his Michelin Stars either (I know, what more could a chef ask for?), he also holds the prestigious title of "Meilleur Ouvrier de France" (MOF). The title translates to One of Best Craftsmen of France and is an incredibly high honor. The world-renowned chef will be taking those awarded "craftsmen" skills and using them to bring you the exciting new flavors of La Mer.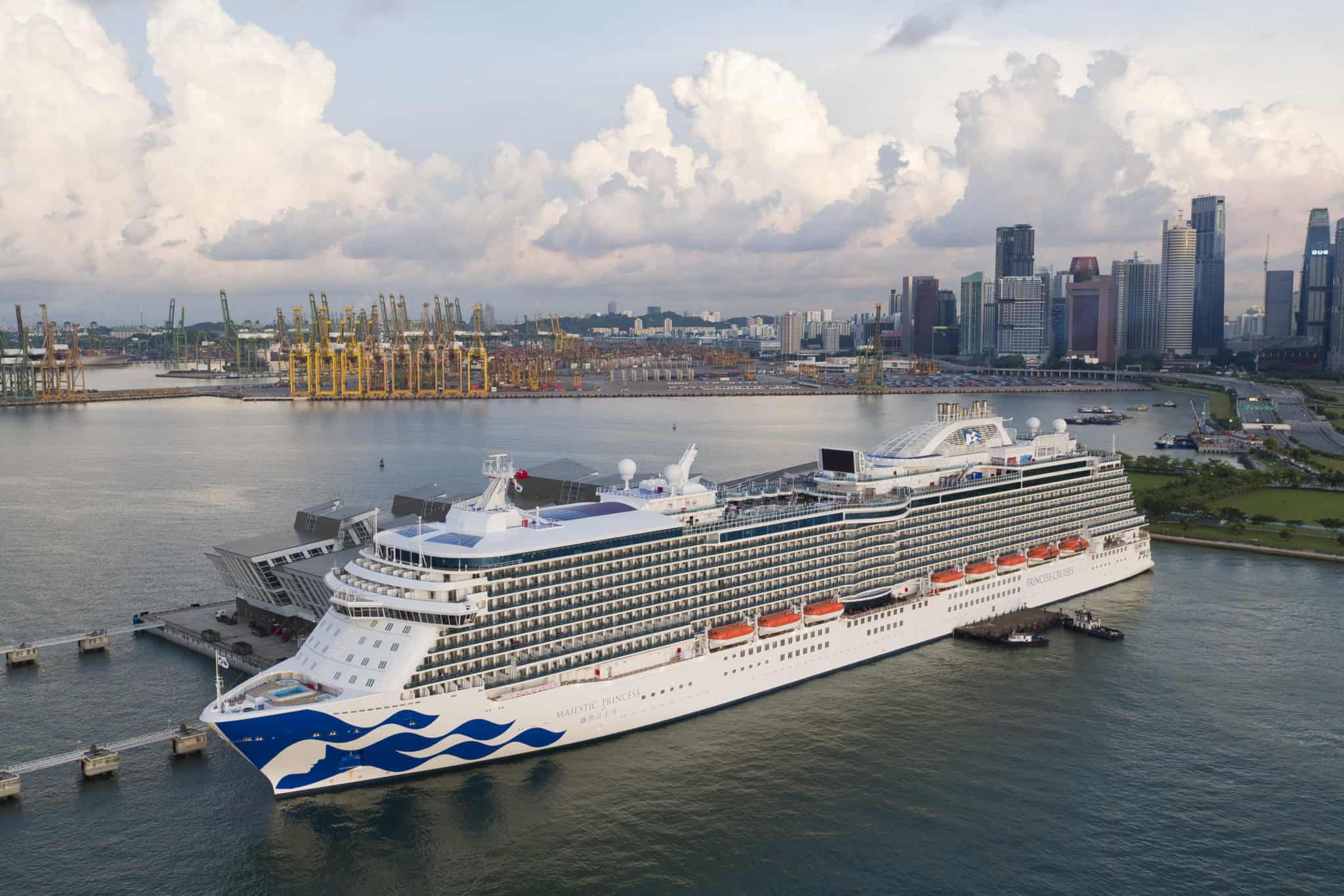 About La Mer
Making its American debut on the new Sky Princess in December 2019, La Mer was first introduced onboard Majestic Princess in 2017 and was met with rave reviews. As they make their way to the ship's atrium, Sky Princess guests will have the opportunity to escape to the French Alps and indulge in casual, bistro-style dining.
"The new La Mer dishes I've designed for Sky Princess are inspired to satisfy every palate by bringing retro French classics and blending favorite ingredients with fresh and unique touches to make each dish memorable," said Chef Renaut.
Coming in at $35 per person, menu options will include:
Filet de Boeuf Poelé, Compotée d' Ognons Doux, Jus au Vin Rouge, Frites (Beef filet mignon, sweet onions sauté, red wine jus, hand cut fries)
Quenelles de Vivaneau et St. Jacques, Salpicon de Homard et Jus des Carcasses (Red snapper & scallop mousseline, lobster morsels, and lemongrass lobster sauce)
Mont Blanc ''Marron-Myrtilles" (Sweet chestnut, blueberry gel, vanilla cream bavarois) 
If Sky Princess just isn't on your docket for next year, the restaurant will also be available on Enchanted Princess, which debuts out of Rome in June of 2020 before repositioning to Ft. Lauderdale in December of 2020.
What are your thought on the new restaurant?