Amsterdam, the capital of the Netherlands, is known for its unique culture, narrow houses and vast canal systems. This eccentric city is one of the most popular tourist destinations in the world, attracting millions of visitors each year. There's always something new to explore here, whether it's a history-filled museum or treat-filled restaurant.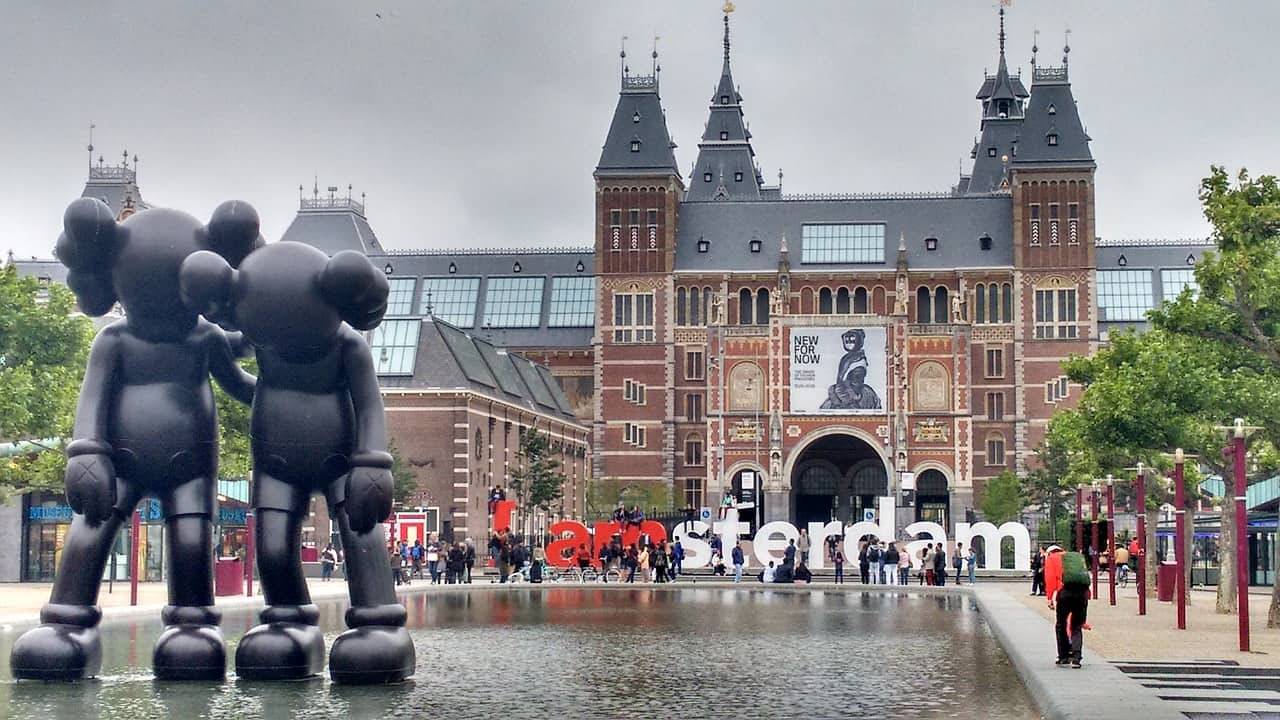 Though sex and drugs seem to be what comes to mind first when someone mentions Amsterdam, the city is actually an epicenter of art and culture, and has a rich, vibrant character which catches many first-time visitors by surprise.
Between quirky festivals, vibrant streets, world-class museums and trendy eateries, there's never a shortage of activities to keep one busy. In fact, Amsterdam's extensive opportunities for entertainment, paired with its diverse culture, make it one of the most lively cities Europe has to offer. And the best part is that many of those opportunities, like going to the Floating Flower Market or taking a boat ride down the famous canals, are free.
Interested in learning about all the festivities this "rowdy region" has to offer? Here's just some of our favorite ways to spend a day in "The Venice of the North."
10 Things To Do in Amsterdam
1. Hit a Festival or Event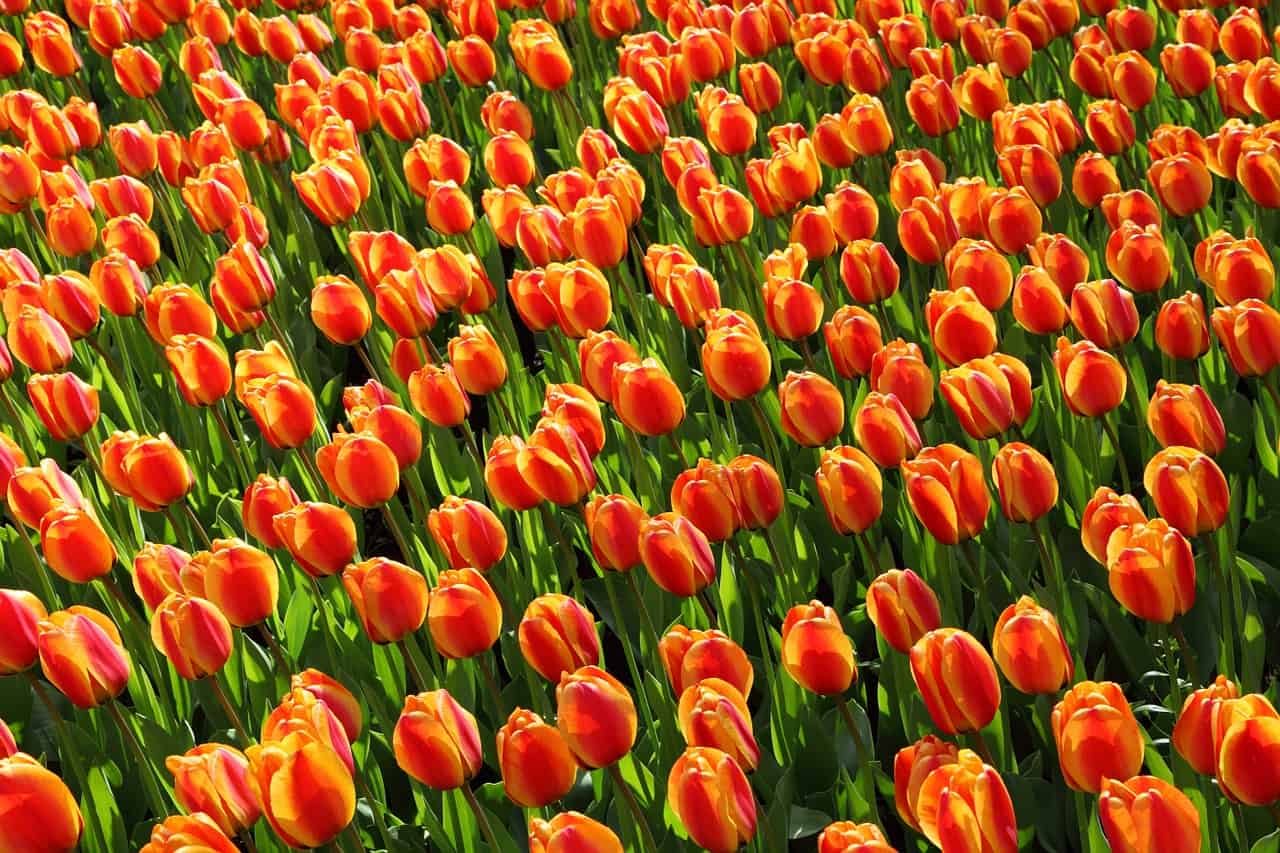 No matter what season you visit, Amsterdam is likely to be playing host to a festival or exhibition. There are over 300 annually, taking place year-round, and there is truly something for everyone! Local cuisine and artistry are just waiting to be discovered at the cultural and culinary festivals, bright lights and lasers fill the "electric sky" as world-famous DJ's play during EDM (electronic dance music) festivals, and even kids can join in on the fun with offerings like the Nickelodeon Familie Festival. Whether you're a film nerd, a raver or a wine-connoisseur, the excitement is never lacking in Amsterdam. 
Best Annual Events: Chinese New Year, Light Festival, Tulip Day and many more.
2. Sample Some Amazing Food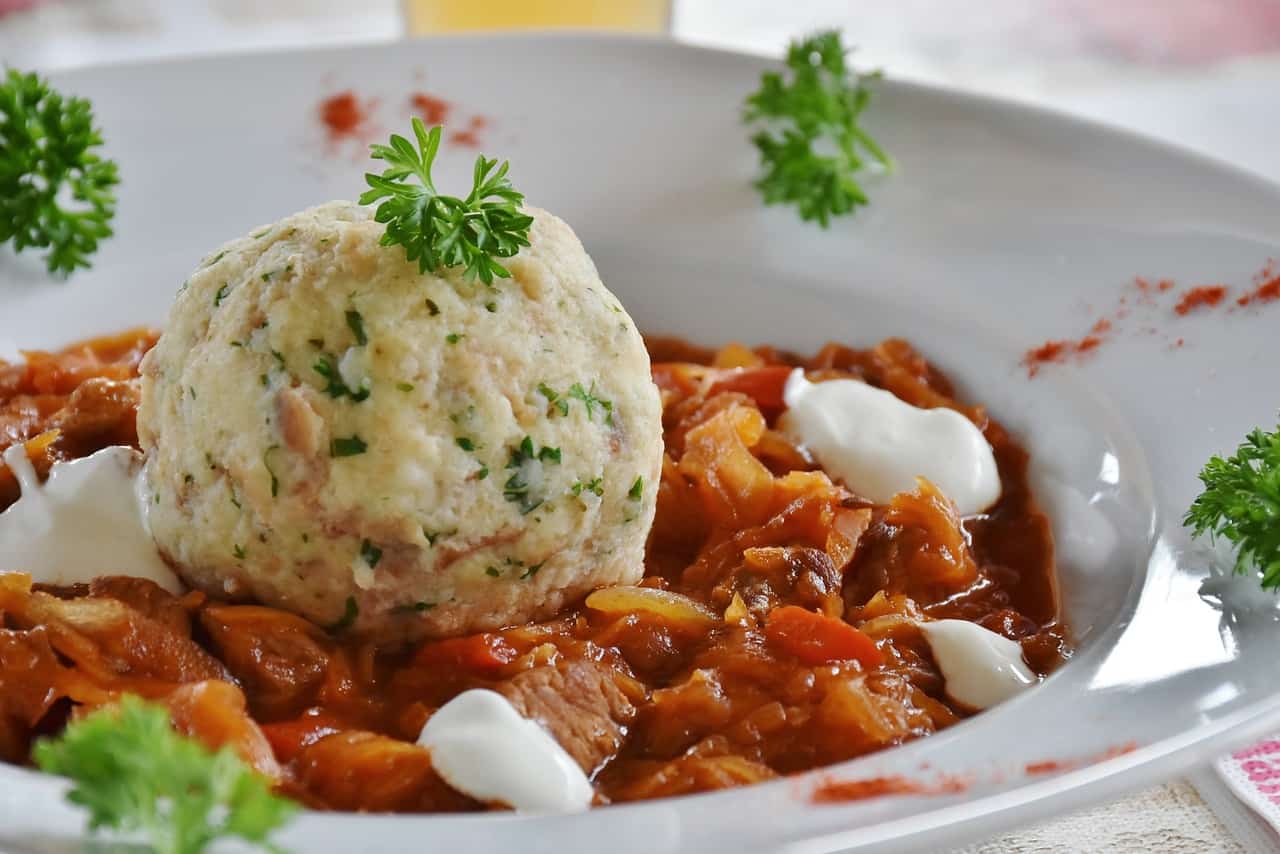 Speaking of wine-connoisseurs, you can't have a rich glass of vino without a savory dinner to pair it with. If this pertains to you, you're in luck, because this city's eateries are as delectable as they are abundant. There is some irony to this fact, as the Dutch typically stayed home for meals in older times. Who would've thought dining out would eventually become so popular in this eclectic city?
While many restaurants offer a wide variety of specialties, Dutch-cuisine is obviously a must-try while in Amsterdam. One of the best traditional Dutch dishes is "Stampott," which is made up of mashed potato and a combination of vegetables (typically sauerkraut, kale, endives, carrots, onions, turnip greens and/or spinach). 
Best Restaurants: Guts&Glory, Rijsel, Daalder, Jansz, De Kas, Haesje Claes and many more.
3. Visit One of Amsterdam's Museums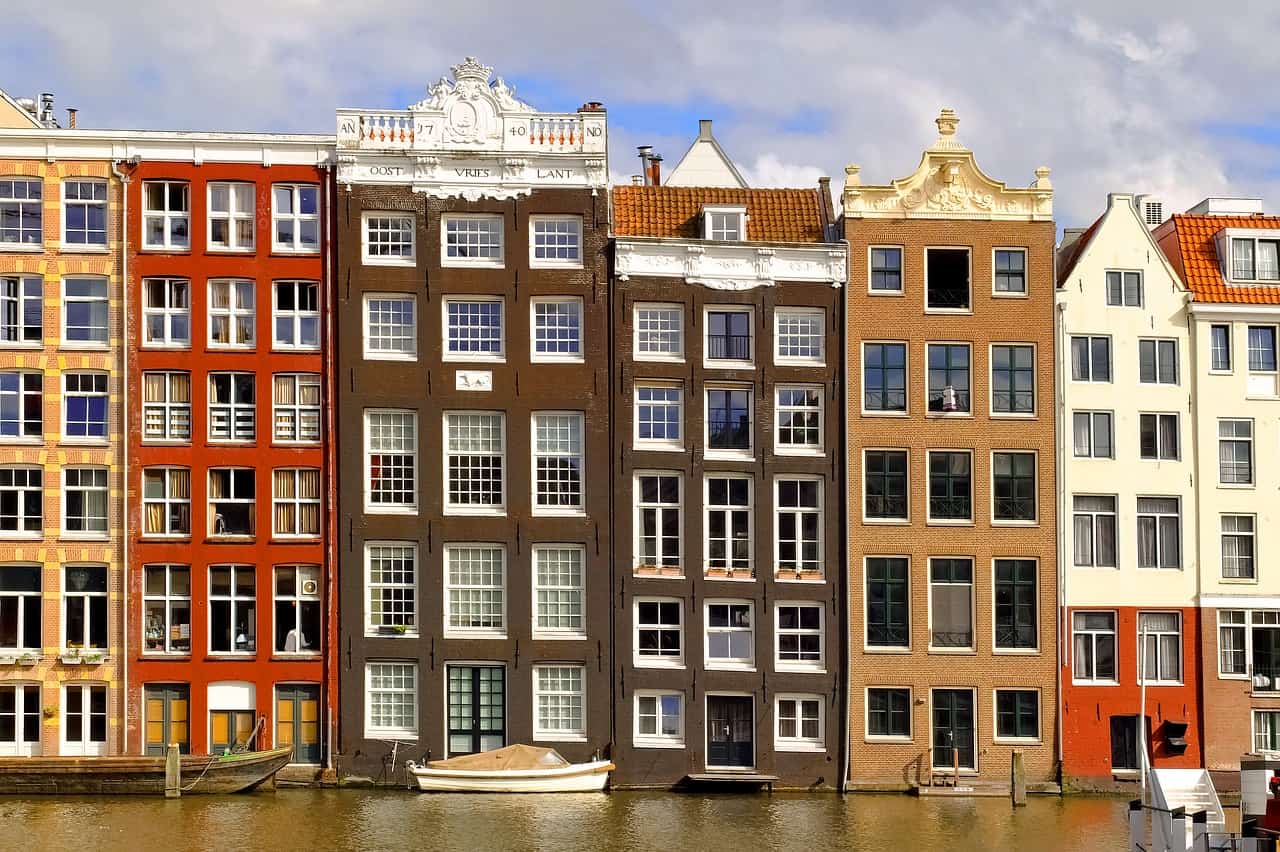 Amsterdam features some of the most famous museums in the world. Most notably, one can immerse themselves in the trials, heartaches and bravery of the Frank family in the house where Anne Frank penned her famous diary.
It's important to note that this museum is extremely popular and requires an online, pre-booked reservation. The inspirational and impactful exhibits will certainly make that extra step of planning worth it.
This cultural hub is obviously abounding with art museums, including the Van Gogh Museum, but just off the beaten path you'll find some more unique and esoteric offerings. For example, vsitors can stop by the Museum of Bags and Purses, the KattenKabinet (a museum dedicated to cats), or any of the other 75 exhibitions around the city. The sights will surely give you a lot to write home about. 
Best Museums: Van Gogh Museum, Rijksmuseum, Stedelijk Museum, Anne Frank Huis, Foam and many more.
4. Tour the Red Light District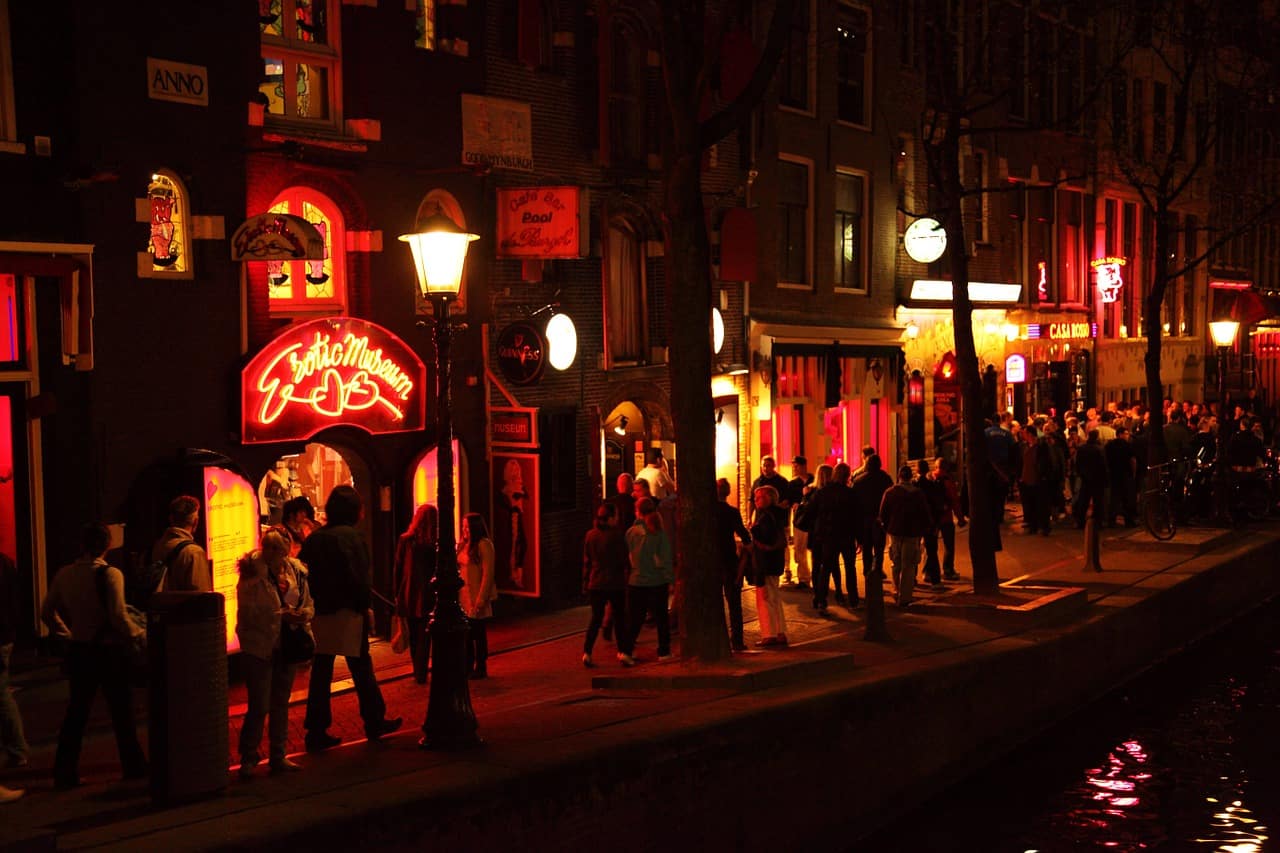 Though the Red Light District is what a majority of people think of when they think of Amsterdam, this area is actually called De Wallen. It gets its nickname and reputation thanks to the beaming red signs (shocker), old-timey bars, and seriously questionable behavior.
Much like the debauchery and raciness of New Orleans' Bourbon Street brings crowds year after year, so do streets of De Wallen. But this area offers much more than what is on the surface.
In 2019, the city of Amsterdam began regulating tours throughout the Red Light District in an attempt to lessen the impact of overcrowding on the local residents. 
Highlights Of The Area: Visiting the coffee shops, bars and shops.
5. Take In the Amsterdam Countryside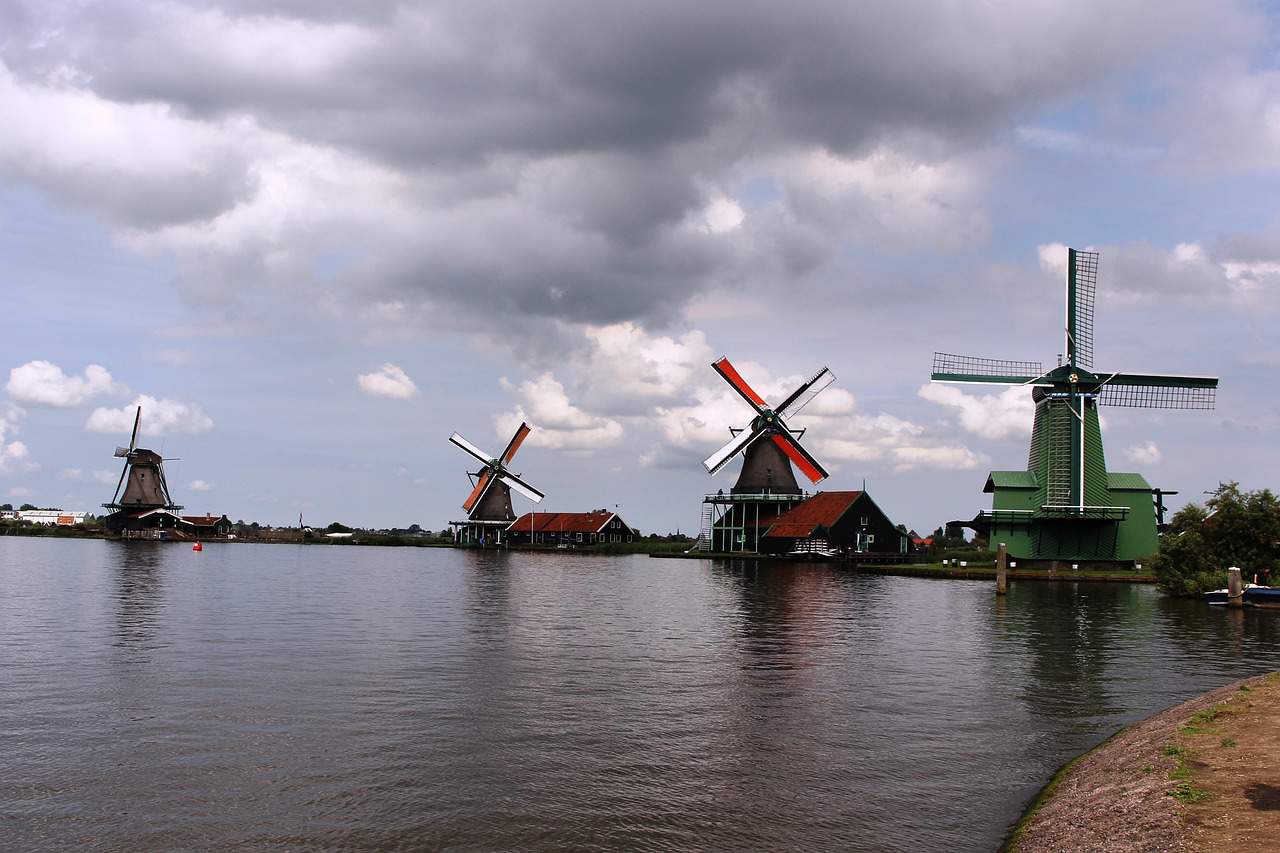 If time permits, make sure to explore beyond the city limits. One of the most beautiful aspects of traveling to this part of the world is taking a tour of the countryside. Prepare yourself for a day of adventure as you visit windmills, learn about the making of world-famous cheeses in the village of Volendam, and allow yourself to be transported by the serenity of Giethoorn. 
Best Places To Explore: Broek in Waterland, Purmerend Village, Zaandam Village, Giethoorn and many more.
6. Simply Walk The Streets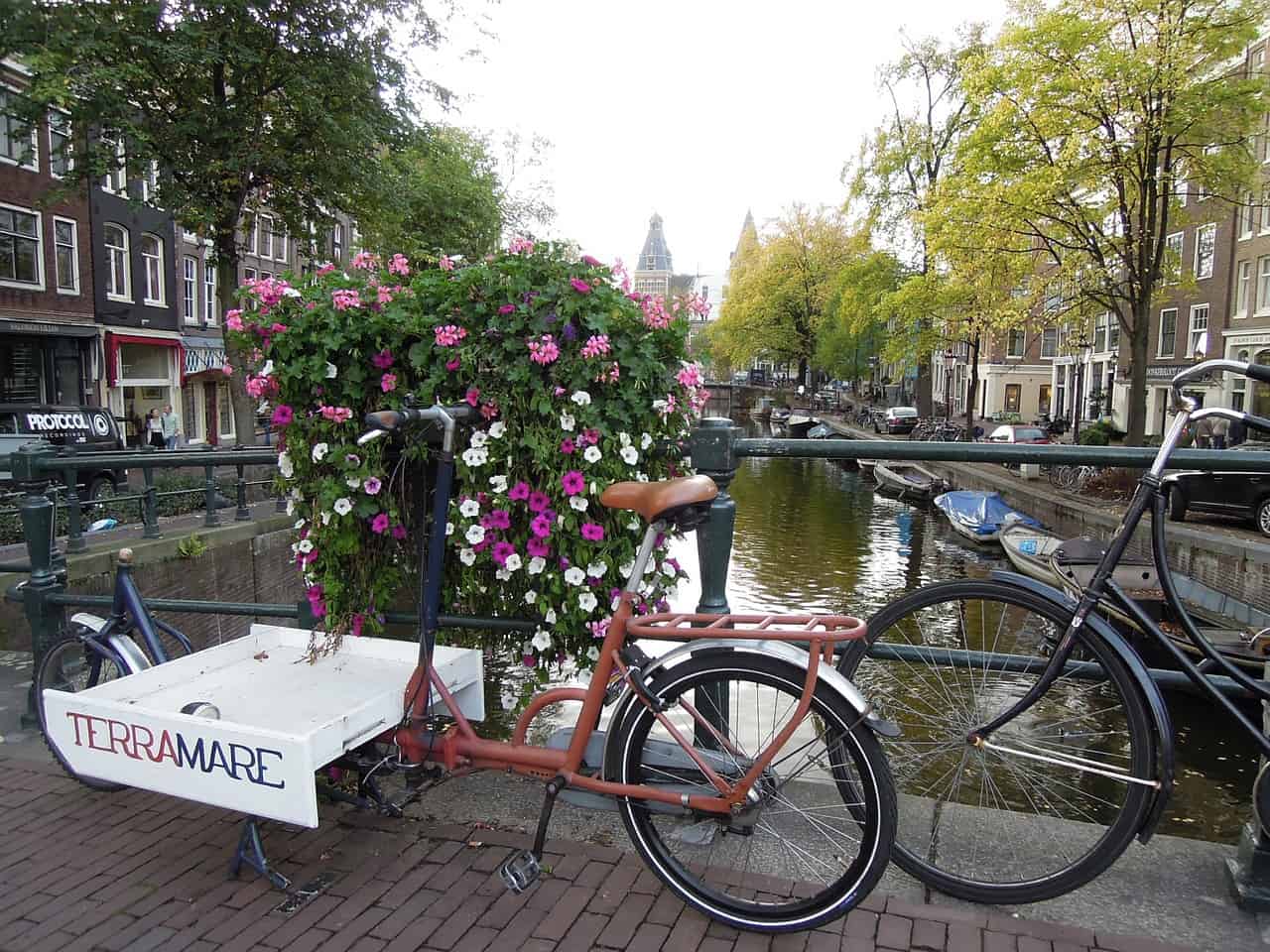 Taking time to simply walk around and soak up the scenery is an integral part of visiting Amsterdam. With a city as rich with modern and classical architectural highlights as this, a day of sightseeing can end up being a "museum" of its own. You'll find the true spirit of the Dutch people in the Jordaan district, where canals flow and delicious aromas fill the air. 
This district is full of unique shops and eateries – including Kessens, where you can chow down on a delicious breakfast and fuel yourself for the day. You'll also come across a cheese museum, as well as numerous beautiful and historic buildings at every turn.
Best options for walking tours and sightseeing: Central Station, Damrak, Nieuwendijk, Dam Square, De Waag, and Muntplein.
7. Cruise Down the Canals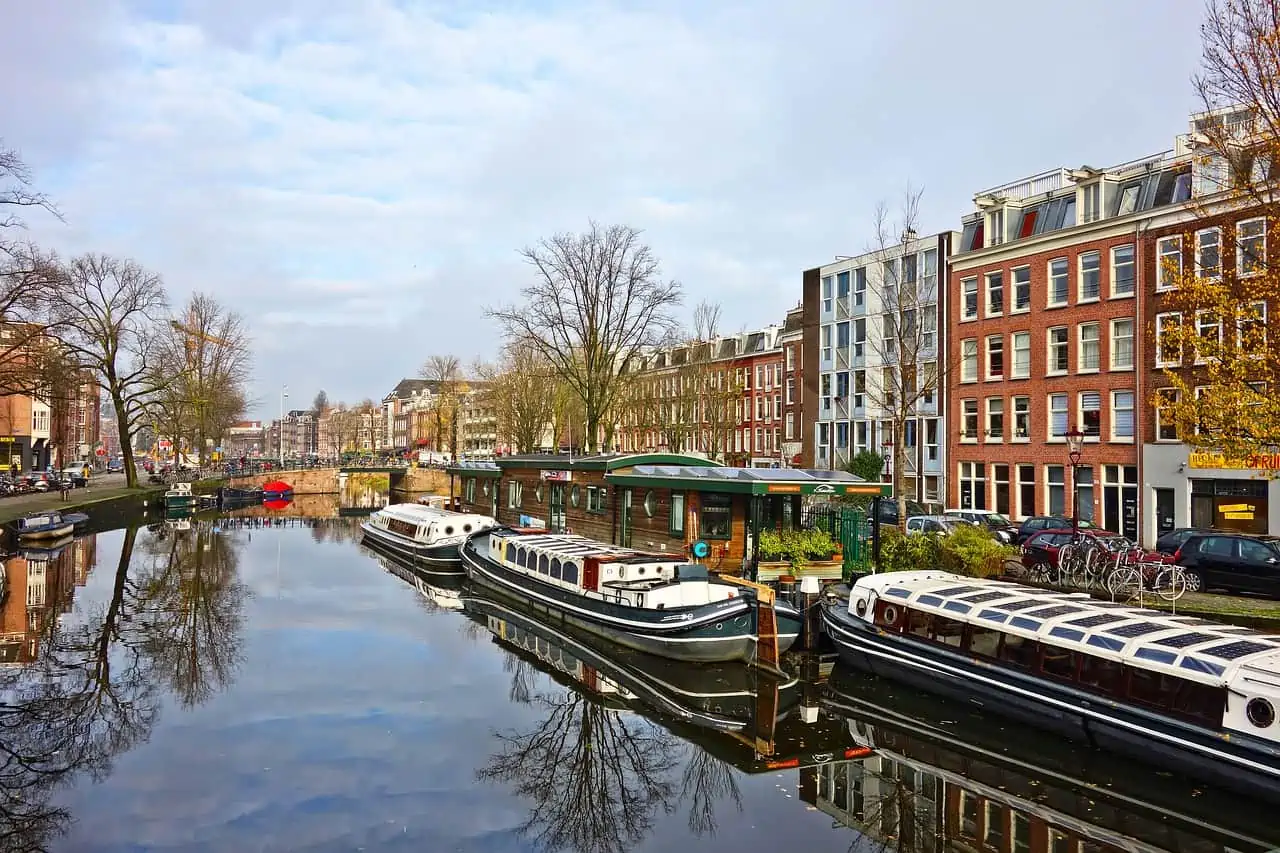 There's a reason Amsterdam has been nicknamed "The Venice of the North." The nearly 165 canals and 1,300 scattered bridges reflect the quaint beauty of that Italian city. Given the plethora of waterways, it's no surprise that cruising the canals is such a popular activity here. Not only is the fresh air relaxing, but cruising along these old wooden canals can make for quite the educational adventure as well. You never know what fun facts you might learn! 
Best Canal Cruises: Candle Light Cruising, Pizza Cruising, Burger Cruising, Semi-Open Boat Cruising.
8. Do Some Shopping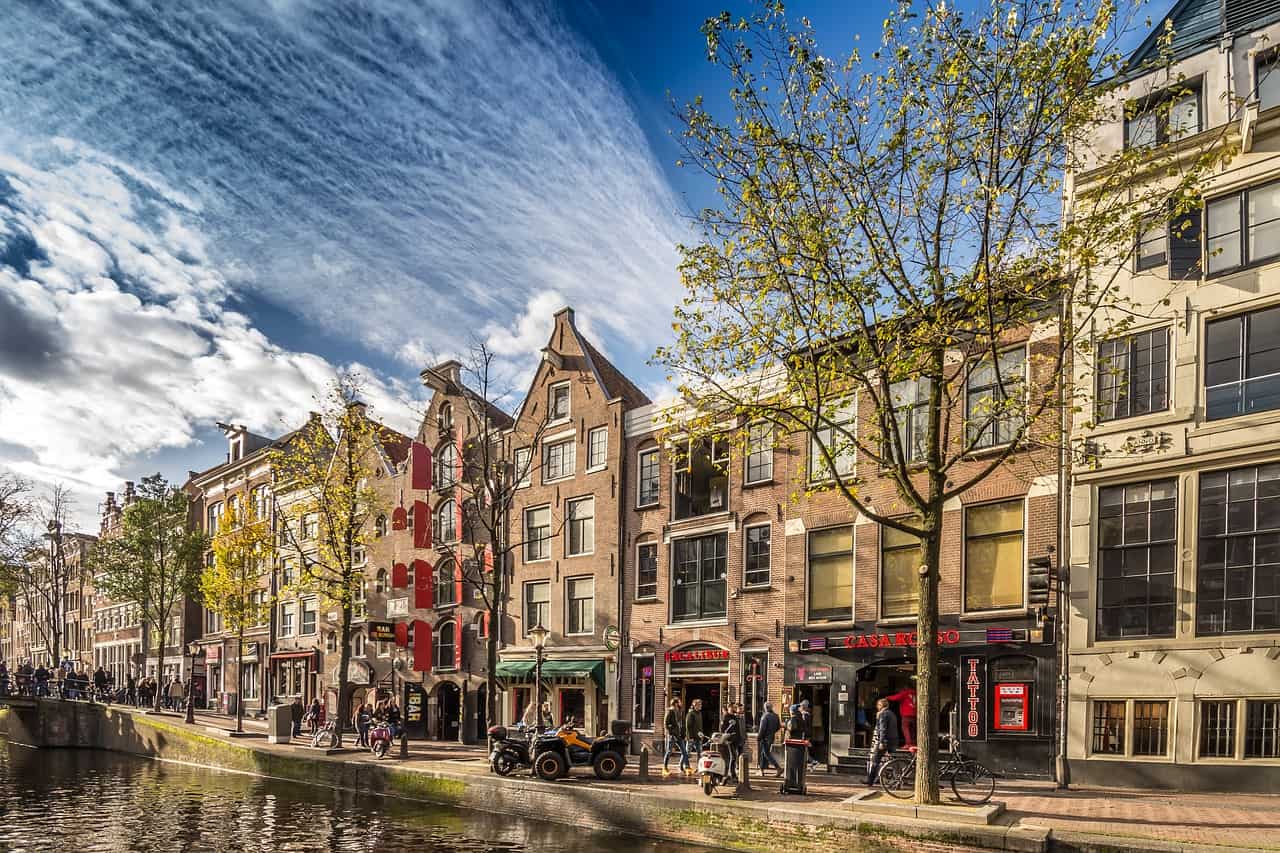 It wouldn't be a vacation without a bit of shopping, and there's no shortage of fashion and fun to be found in the stores of Amsterdam. Kalver Straat and Leidsestraat are the two main areas of shopping. Fashion-forward folks will stumble upon places like Zara, H&M, and Topshop.
However, if you are hoping for some more affordable pieces, then it may be a good idea to head to Negen Straatjes district. This area is home to some yummy lunch spots, too, so you'll have a place to rest once you've done the proverbial shop-til-you-drop thing. If you want some luxury brands, head for The Bijenkorf mall. 
Best Shopping Areas: 9 Streets, Royal Streets, Oud West, Utrechtsestraat, Palace Quarter and many more.
9. Hit the Street Markets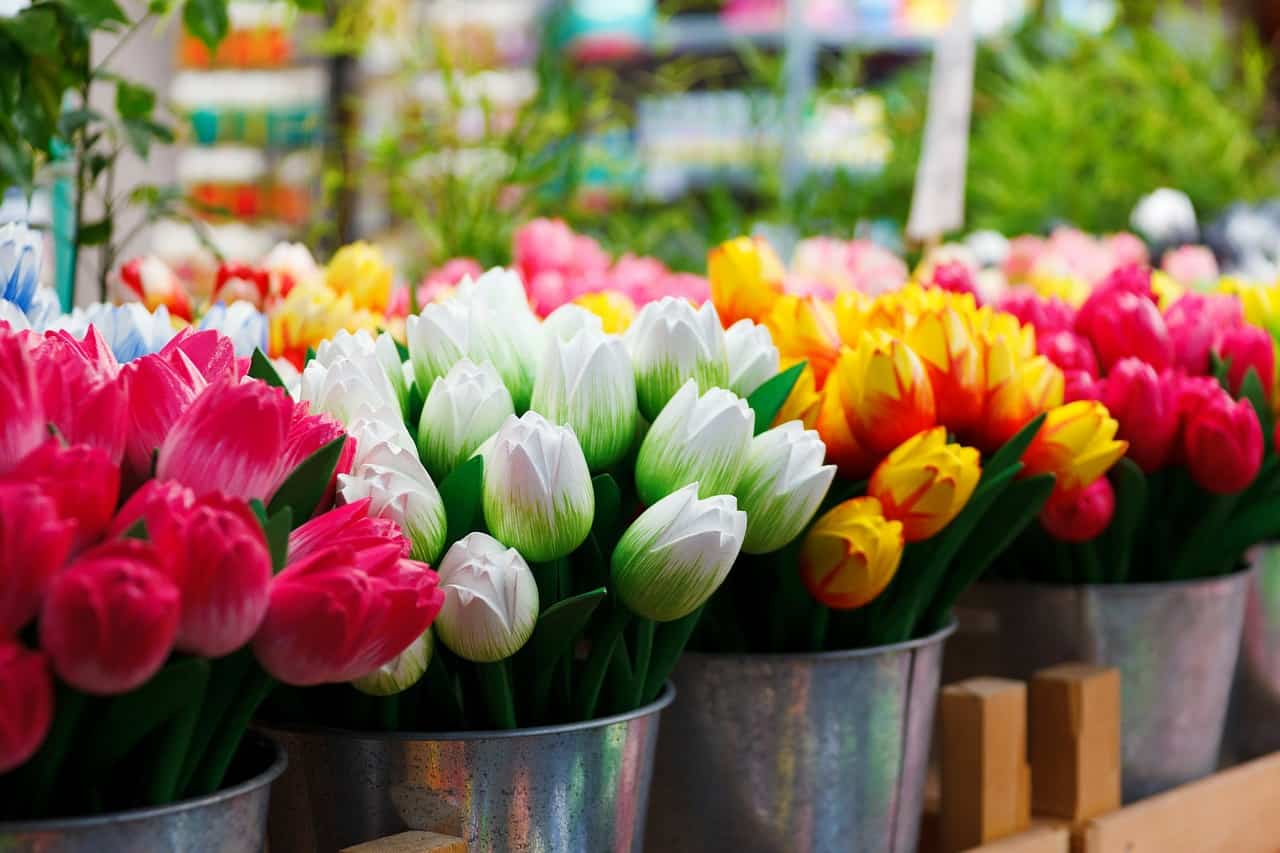 Amsterdam's thriving street markets attract tourists and locals alike. You'll find the biggest of them, the Albert Cuyp Market, in the De Pijp area. This market has 260 stalls chock full of clothing, beauty products, food and, of course, flowers. The prices here are pretty reasonable, too, so you won't leave with buyer's remorse. 
Other Markets: Ten Katemarket, Pure Market, Rembrandt Art Market.
10. Take In the Beautiful Parks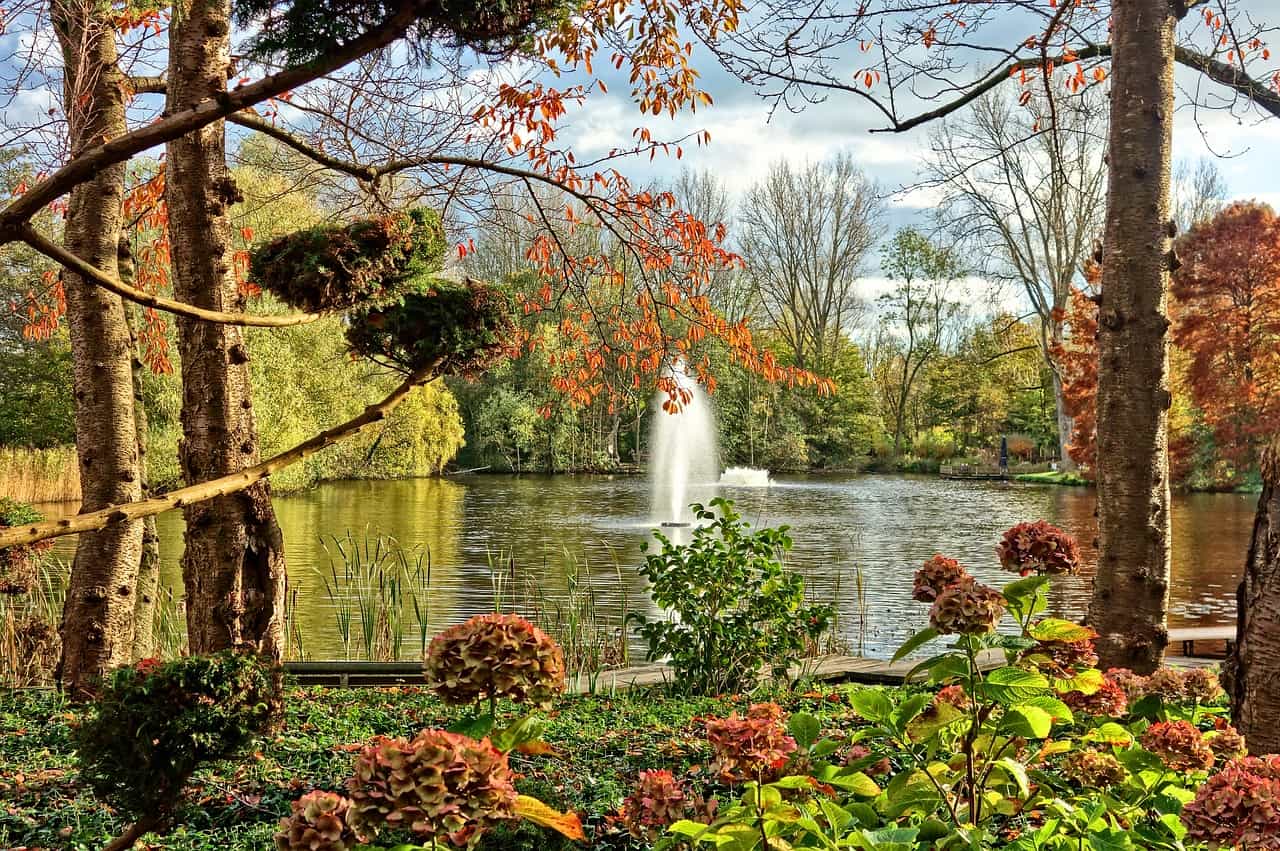 Strolling through the local parks is an everyday activity for the people of Amsterdam. No matter what type of weather the day might bring, you'll still find locals meandering through nature. With all the interesting sights, sounds, and smells to take in, it makes sense wanting to be outdoors!
Best Parks:  Westerpark, Vondelpark, Oosterpark, Sarphatipark.
Amsterdam is a city offering so much that whether you use one of our tips as a guide or simply explore on your own, you are guaranteed to make new memories which will stay with you for a lifetime.