Captain Mickey has spoken. It's no longer a free-for-all when it comes to bringing booze on Disney Cruise Line ships. The cruise line updated their website on Monday morning to reflect their new alcohol policy, effective September 30, 2015.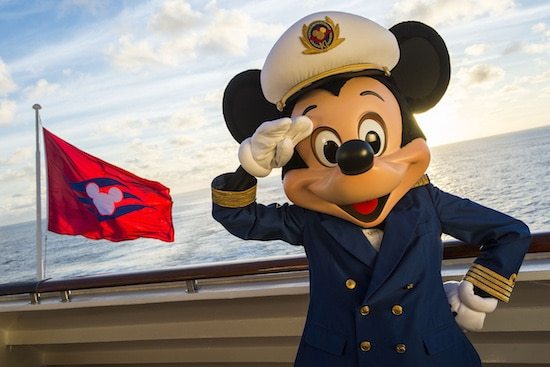 Old Policy
Under the old policy guests could bring pretty much whatever they wanted – now they are limited to two bottles of wine or champagne and a maximum of six beers.
New Policy
Guest 21 years and older may bring two bottles of unopened wine or champagne (no larger than 750ml) or six beers (no larger than 12oz) onboard in carry-on luggage at the beginning of the voyage and at each port-of-call.
All wine/champagne and beer brought onboard must be packed in the Guest's carry-on luggage. Any alcohol packed in checked luggage will be removed and stored until the completion of the cruise.
Guests are not allowed to bring liquors or spirits (including powdered alcohol) onboard.
Wine brought into the dining room will be charge at $25 corkage fee, up from the previous $20 fee.