Carnival Cruise Line has unveiled their revamped formal night menu for cruises 3-5 nights long.  They will no longer be serving lobster on these shorter cruises, but they do have some tasty selections such as blue crab ravioli, roasted duck, and asparagus soup.  Take a look!
Appetizers:
Roiled Sea Scallops
Truffled risotto with citrus gremolata
Baked Stuffed Mushrooms
Spinach, romano cheese, fine herbs
Heart of iceberg, radichio, and red onions
Black olives and feta cheese vinaigrette
Asparagus Cream Soup
Asparagus Cream Soup
Minestrone Milanese
Italian vegetable soup with tomatoes, beans and pasta
Chilled Strawberry Bisque
Kale or Romaine Caesar Salad
House made dressing, shaved parmesan
Spicy Alligator Fritters
Served on tropical tomato salsa
Main Courses:
Blue Crab Ravioli
Light lobster cream with vodka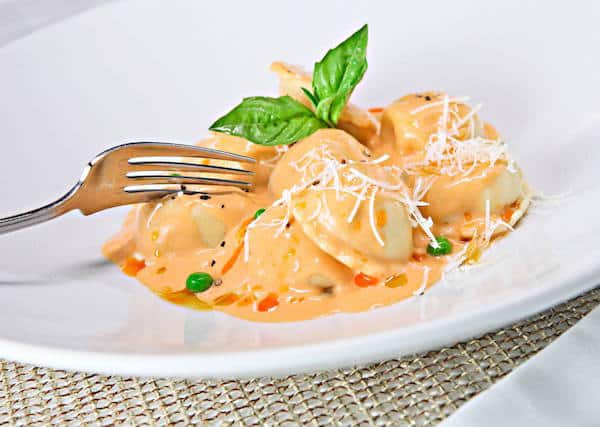 Oven Baked Japanese Sea Bass
Nicoise sauce, aromatic basmati rice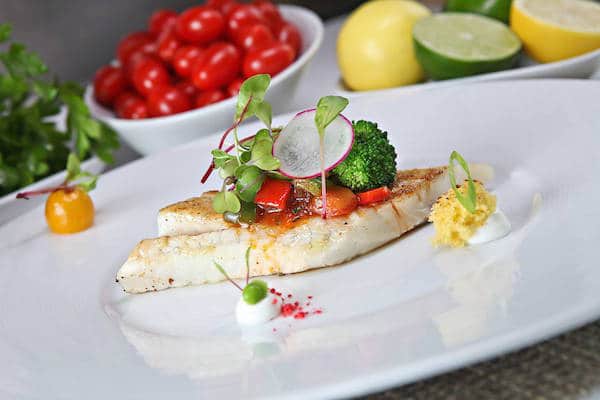 Grilled Jumbo Shrimp
Special marinara sauce, mustard potatoes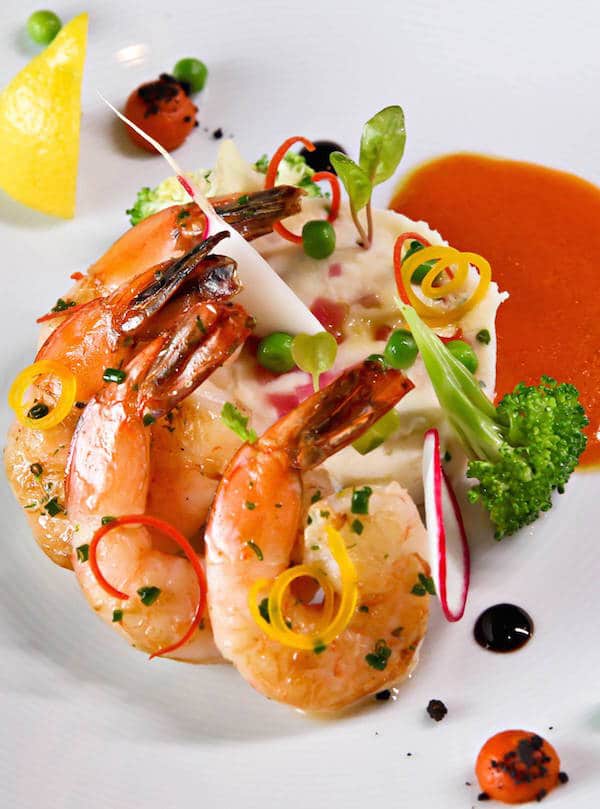 Roasted Duck
Orange glaze, au gratin potatoes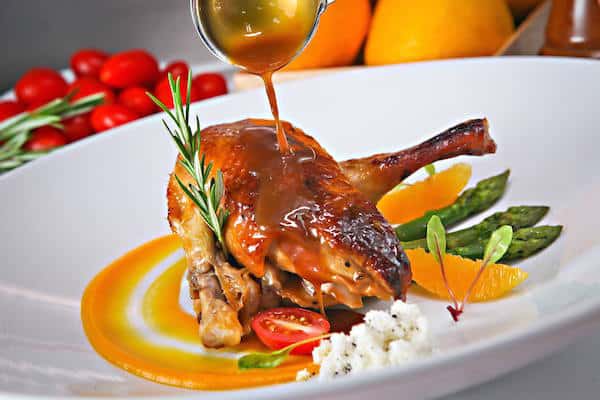 Tender Roasted Prime Rib
Cooked to perfection, baked potato with traditional toppings
Barbecued St. Louis Spare Ribs
Corn bread, baked beans
Zucchini and Eggplant Parmigiana
Baked with fresh mozzarella
The 6-night cruises and longer menus remain unchanged, and the dessert menu for all cruise ships remain unchanged as well.
What do you think of the new menu?
Photos/menu: Carnival