Beginning on November 1st, the popular Havana Retreat area on Carnival Cruise Line's Vista-class ships will be undergoing a major change. While previously the area was available to all guests on board the ship after 7 p.m., the area will now be for the exclusive use of guests staying in the Havana staterooms during the duration of every sailing.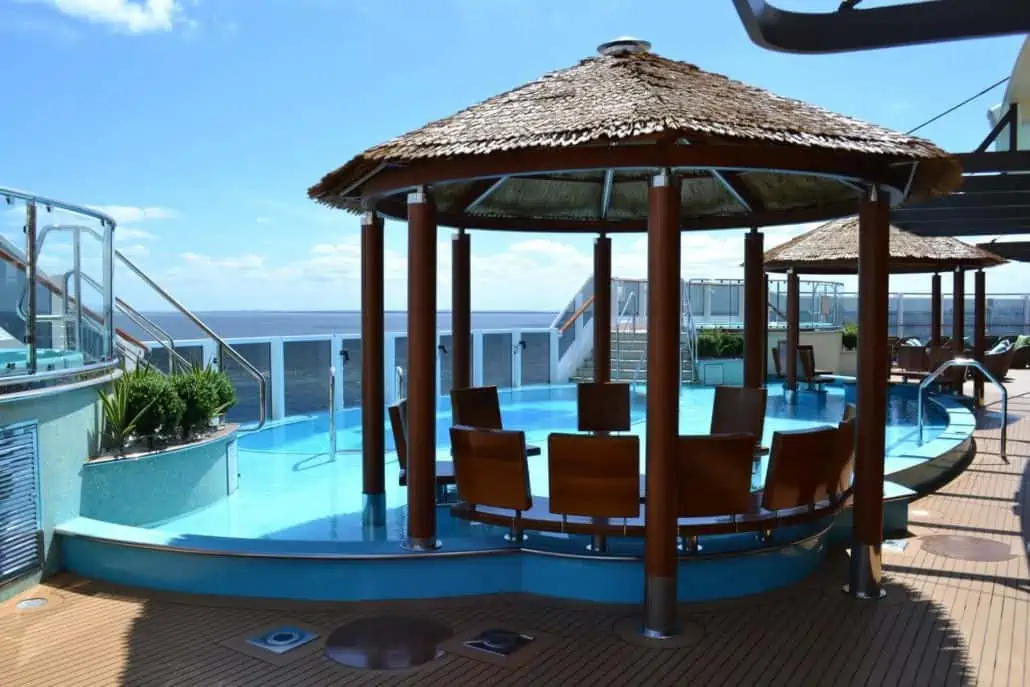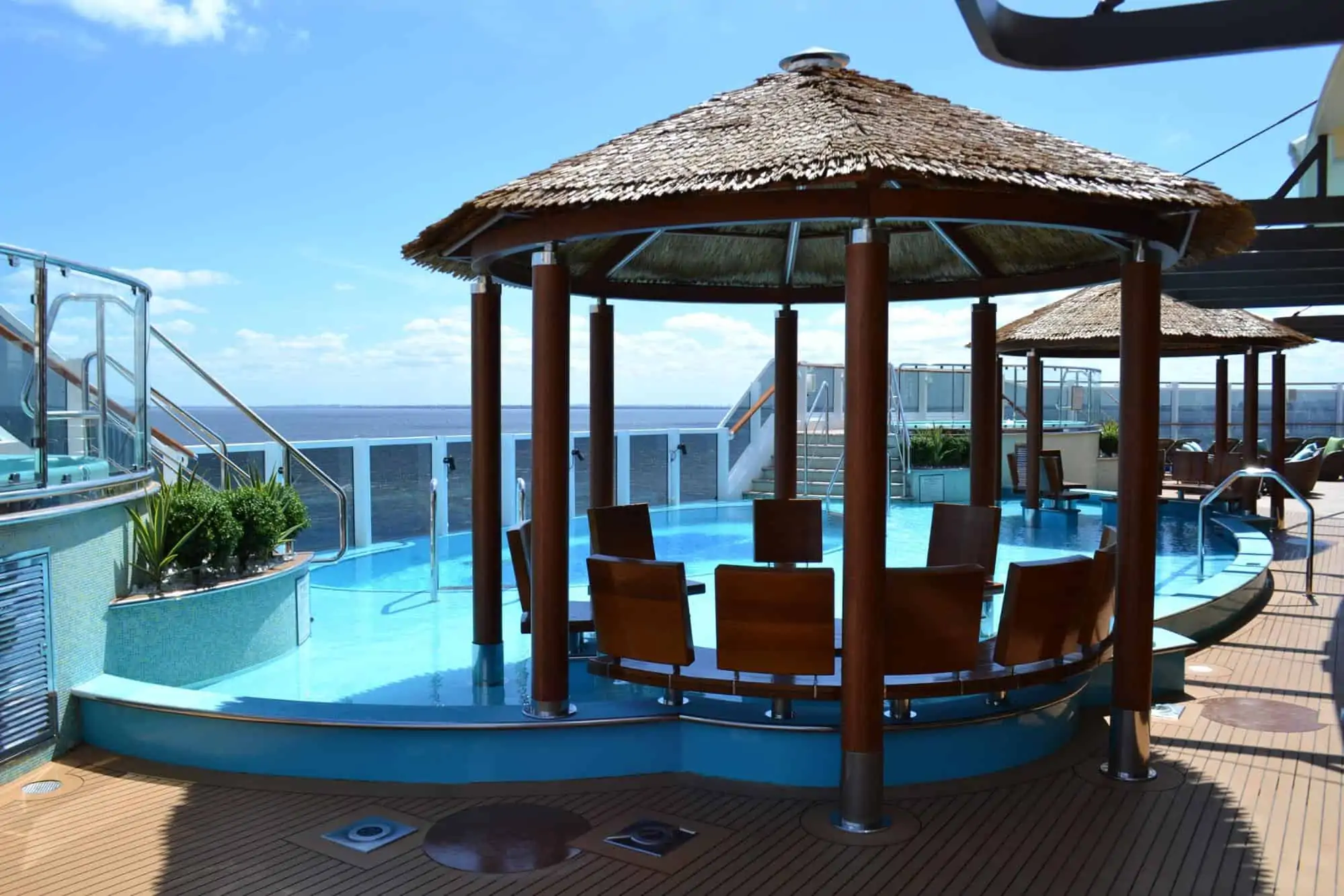 Why The Havana Retreat Will Now Be Off-Limits To Most
For those who've not yet sailed a Vista-class ship, the Havana Retreat is an area which, during the daytime, has always been for the exclusive use of guests staying in Havana staterooms. The area features a hot tub, pool, bar, a variety of comfortable seating options and incredible views.
READ MORE: Havana Staterooms And Retreat Review 
While the Havana Bar has always been open to any guests on the ship at all times, the separate Havana Retreat area is considered a separate space, with access to it both restricted and monitored during the daytime hours. But in the past, the Havana Retreat was open to any guests who wished to spend time there, as long as they visited after 7 p.m.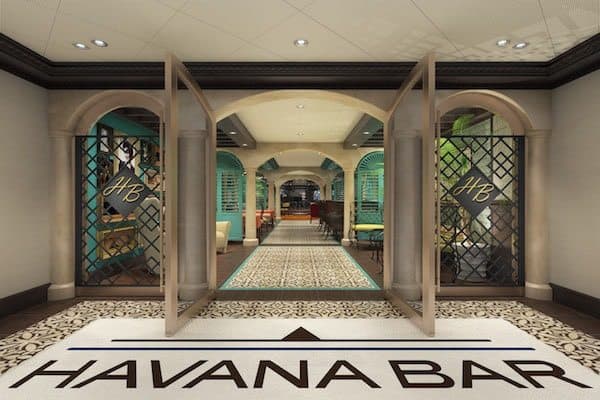 So it came as a bit of a surprise when rumors began to spread, and then were confirmed by Carnival, that the area would soon be off limits to those not paying to stay in a Havana stateroom, even after 7 p.m.
Asked on his Facebook page if this was true, Carnival's Brand Ambassador confirmed the change. "Access to the Havana Pool is reserved only for guests occupying Havana accommodations, including evening hours," he wrote. "We [apologize] for any disappointment this may cause and know you will enjoy the other pool areas we have on board."
As to why the change was being made, Heald said, "We want to make sure our guests who have booked premium Havana staterooms will be able to fully enjoy the special features that come with Havana accommodations."
Why This Isn't A Complete Unexpected Move
While many who looked forward to enjoying the space in the evening may be disappointed, Carnival's decision is not all that unusual. The Havana area is Carnival's version of a ship-within-a-ship, a concept which has become increasingly popular over the past few years. For example, many Norwegian Cruise Line ships have an area known as The Haven which, like the Havana, includes both staterooms and a private pool which is accessible only to guests booked in The Haven.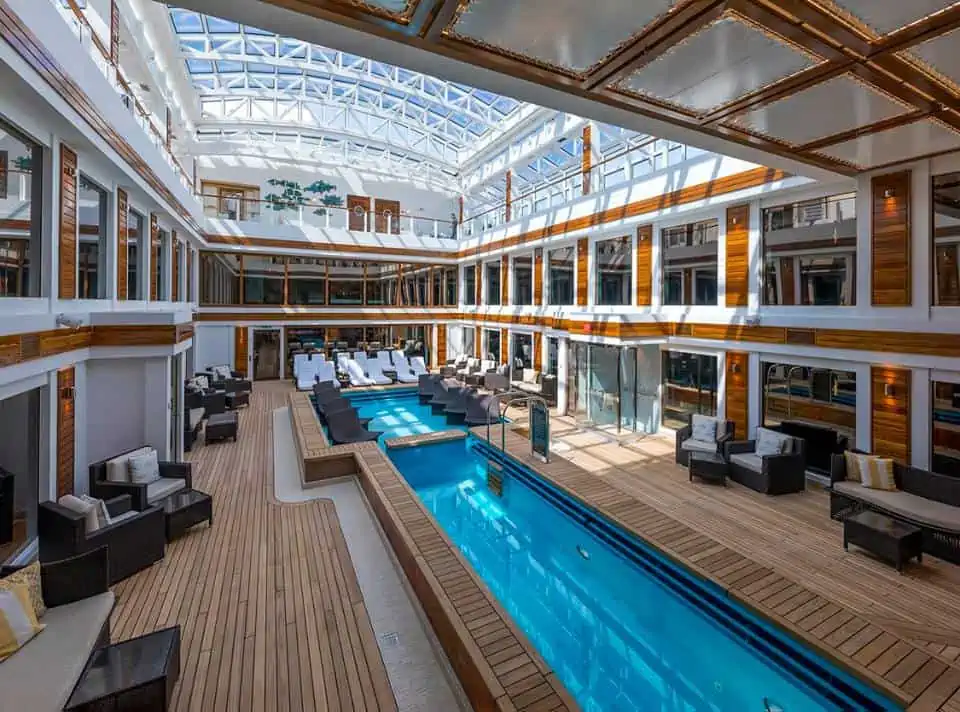 In fact, Norwegian's Haven area often includes a restaurant and bar which are also off-limits to guests not booked into staterooms in the otherwise restricted area.
Unlike Carnival's Havana Retreat, Norwegian's Haven area has never allowed access to those not booked within, no matter the hour. (There are, occasionally, cocktail parties held in the Haven which are open to guests who have reached a certain status with the line's loyalty program, but those are pretty much the only exceptions to the rule.)