The jalapeno-infused cocktails weren't the only things spicing up the Discover At Sea event hosted by the TV network and Princess Cruises Wednesday evening. Held at Current, the event space at New York City's Chelsea Piers, the evening was designed to help spread the word about the collaboration between Discovery and Princess. So what were our favorite moments? Glad you asked!
1) The Photo Ops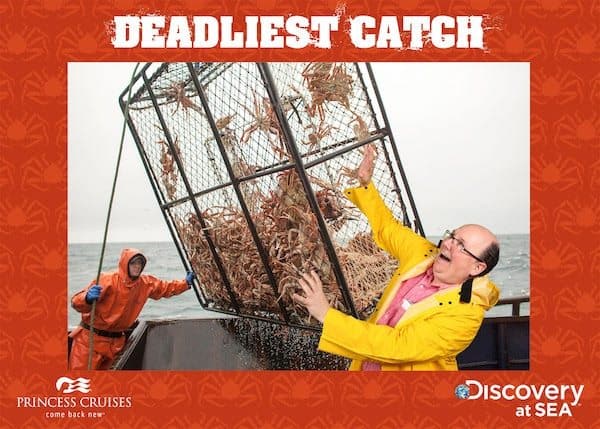 Highlighting some of the programming that falls under the Discovery Communications umbrella (which includes The Discovery Channel, Animal Planet, TLC and a slew of others), there was a green screen set up against which party goers could pose so that their image could be superimposed into "scenes" from programs like The Deadliest Catch or Finding Bigfoot.
2) The Smartest Guy In The Room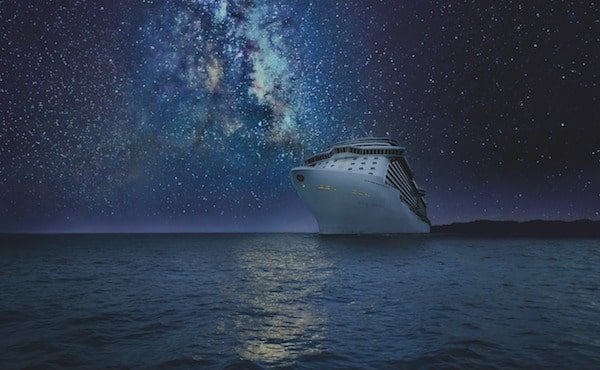 One of the guests on hand was Dr. Hakeem Oluseyi, Discovery At Sea's ambassador astrophysicist. Aside from being a professor of physics at MIT and host of the Science Channel's Outrageous Acts of Science, he also happens to be friendly, exuberant and downright funny. At one point, he asked the guests if they wanted to travel through time. When they responded with an enthusiastic "Yes," he quipped, "Well, that's good, because you've been doing it your entire lives!"
3) The Virtual Reality Goggles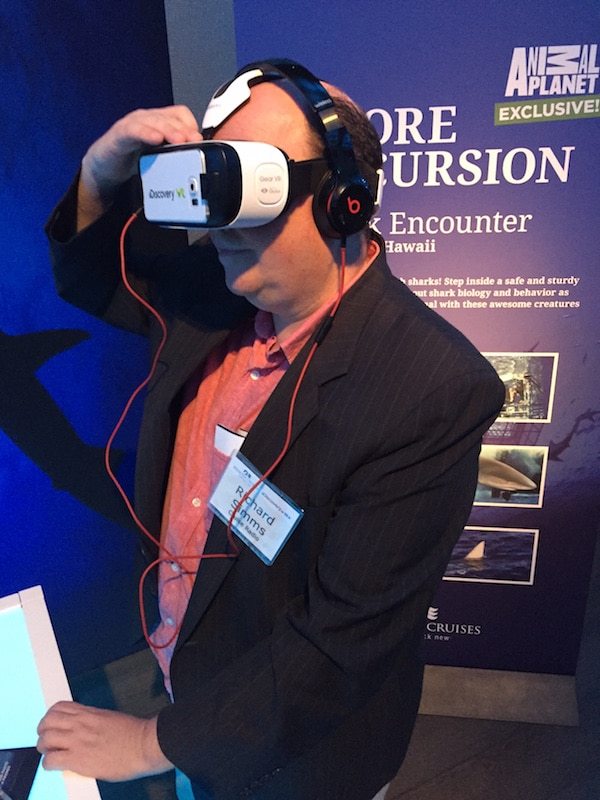 While many cruisers would just as soon not associate sharks with their beach time, Princess will soon be offering a wildly unique excursion on journeys departing from Hawaii. You know those scenes in every shark movie where some foolish mortal gets into a sturdy-looking cage and is lowered into the ocean? Well, you — with a trained professional — will now be able to do the same… if you dare! As a way of promoting this excursion, Discovery VR was on hand with headsets which thrust the wearer into the undersea kingdom. But this wasn't so one could frolic with Ariel and her mermaid pals, but rather dozens of sharks! A rep for Discovery VR told us that in the months and years to come, the company would be making a major move into this market. So get ready, because virtual reality headsets are sure to be topping every kid's Christmas list by next year!
4) The Fashion Advice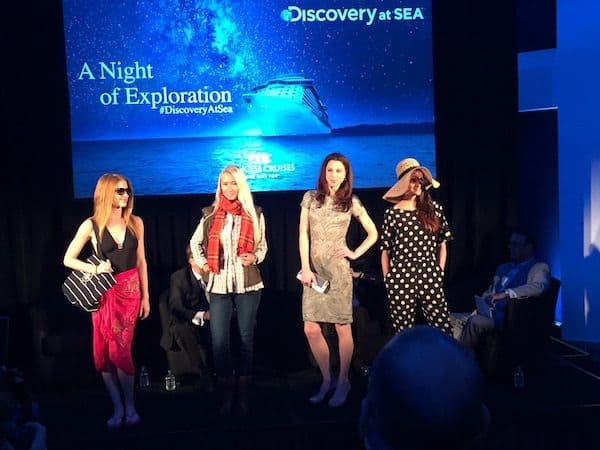 Terrified of being gawked at because of what you wore to the Chef's Table? Worried that you'll get on board and find that you've under (or over) packed? Well, Stacy London — better known as the What Not To Wear lady from TLC — is ready to help you out. Gordon Ho, senior vice president of global marketing for Princess, said that the line was excited to have London "help our guests pack fashionably and with style specific to the destination, as well as look and feel their best for their own celebrations at sea." Once booked on a Princess cruise, passengers will receive an E-mail with more information on how to access the style maven's tips and tutorials. Of course, this is likely to largely be aimed at the ladies, so men… you'll still have to struggle with whether those shorts are appropriate for the main dining room on your own. You can read more about Style at Sea here.
5) The Critters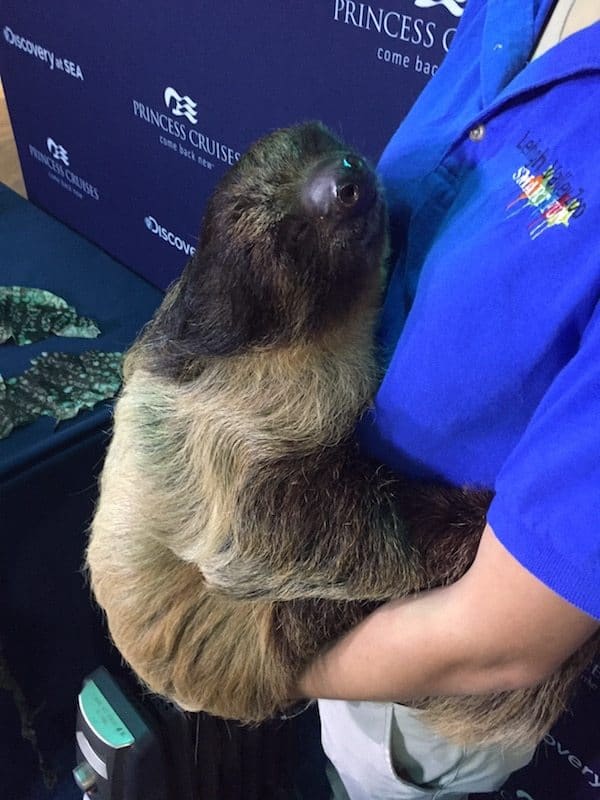 Sometimes, you don't even know you want to pet a 15-foot snake until the opportunity is presented to you. But as Princess and Discovery had arranged for both a snake and a sloth to be on hand, how could one resist the opportunity to get up-close and personal with nature? Both were on hand to help promote some of the unique shore excursions — available only if booked on board — designed to, as Ho explained, "offering meaningful experiences for people who want to explore the word." And trust us… you may not think you want to pet the snake, but you do. Because what looks cool when you watch it on TV becomes a thousand times more so when you actually get to experience it, a notion that is at the heart of the Discovery/Princess partnership.