Tens of millions of people take cruises each year, making the most of the amazing ships that sail the seas. One benefit of a modern cruise ship is you have access to just about every amenity and activity you can think of. There's always something to see and do, and one of the most popular attractions on a cruise is the on-board casino.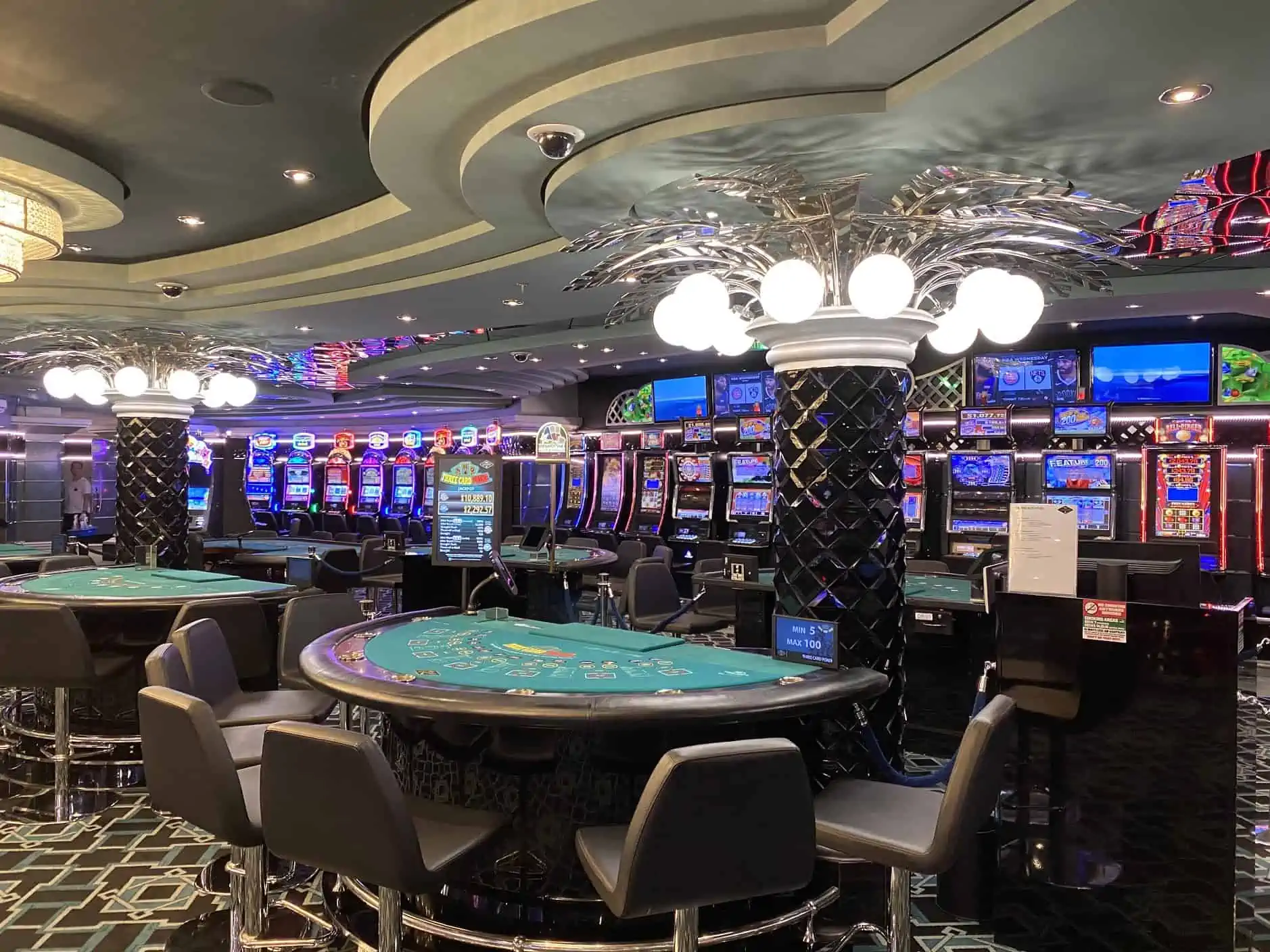 All leading cruise experiences have a casino so you will never be far from some amazing games. There are many benefits to sampling the casino on your next cruise, but there are also some notable limitations.
When on a cruise, you can play at the onboard casino and overcome the limitations by playing a live casino online when in your cabin or other areas of the ship. Online casinos are a convenient way to get the full casino experience when traveling. 
In this article, we will look at some differences between a cruise ship casino and a full land-based casino, like those in Las Vegas. 
1. Limited Opening Hours
When you visit bricks and mortar casinos, you will find it is always open, allowing to play casino games when you want. Whether it's Christmas day or 1 a.m. on a Sunday, casinos are 24/7 entertainment. That's not the case on a cruise ship, where casinos are only open for limited hours. 
Cruises visit other countries, which often have local laws and regulations so casino opening hours reflect those rules. When at sea, on-board casinos are closed in the mornings and usually open when noon is approaching. However, once open the casino will remain so until the early hours of the next morning. 
2. Gambling Age Restrictions
If you are used to gambling in Las Vegas, you will know you must be 21 to play for money at a casino. That age restriction is the same across most states that allow casinos in the United States. On cruise ships, the rules are more relaxed, and you only have to be 18 to play at the onboard casino. It's worth noting this is the same legal age for gambling in countries such as the United Kingdom. 
3. Cruise Casinos are Complete and have Extras
When visiting a casino, even one on the high seas, you want to access all the games you love. Cruise ship casinos are well stocked with all the classics, including roulette, poker, blackjack, and well-known slot games. 
It's good to see the full casino experience, but cruise ships are also excellent venues because they have plenty of unique games.
For example, there are games you wouldn't find in a traditional land-based venue, such as the coin pushing game. Sure, it's not pure gambling, but it is a lot of fun and adds to the experience. 
4. Low Buy-ins
And fun is really what the cruise casino is all about. In fact, you won't have to worry about spending all your vacation budget at the onboard casino. Cruise ships have very low minimums and are perfect for low-stakes and casual gamblers. There's a good reason for this model. There are a limited number of people onboard a cruise (a few thousand), so it makes no sense making buy-ins too high. Cruise casinos are all about attracting the average punter who may not gamble onshore. 
5. Payouts Are Low
That means cruise ships are not exactly great if you're a high roller. For a start, with only one place to gamble, the payouts are typically low. Again, it's about fun on a cruise ship, so if you want to bet big you may not be able to.