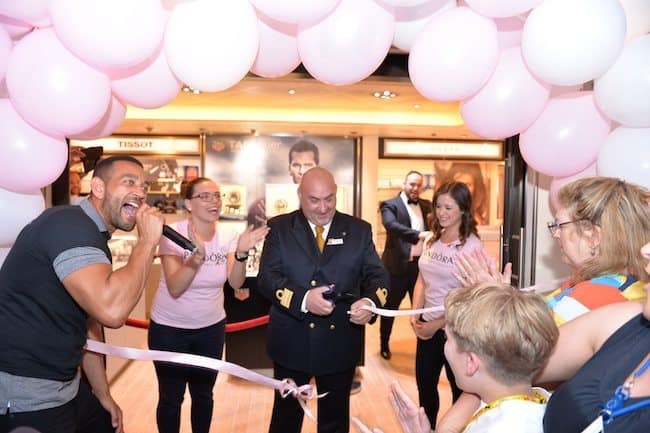 Carnival Cruise Line has announced that they're completely overhauling the shopping experience onboard their ships. The upgraded retail venues and expanded offerings are the results of months of research and data, gathered to customize and match the preferences of Carnival's guests.
Here are the new offerings available across the fleet:
Effy
Effy is one of the largest manufacturers of fine jewelry in the US, and will be onboard 12 of Carnival's ships. Effy's tax and duty-free items feature a lifetime guarantee and range from colored gemstones to diamonds, tanzanite, and other quality products.
Swarovski
Swarovski is one of the world's leading retailers of fashion jewelry and will be on 25 ships. They offer custom jewelry, pearls, sterling silver, and more.
TAG
TAG is a leading company that produces high-end watches, and their store will be available on 24 of Carnival Cruise Line's ships. The company's constantly evolving line of fine watches are worn by celebrities and sports stars around the world.
Pandora
The nation's top costume jewelry provider offers a range of rings, necklaces, custom bracelets, and the most popular – charms. Pandora will be found on ten ships, and guests can purchase a memento of their trip with some charms tied to a vacation theme: cruise ships, palm trees, passports, sandals, and more.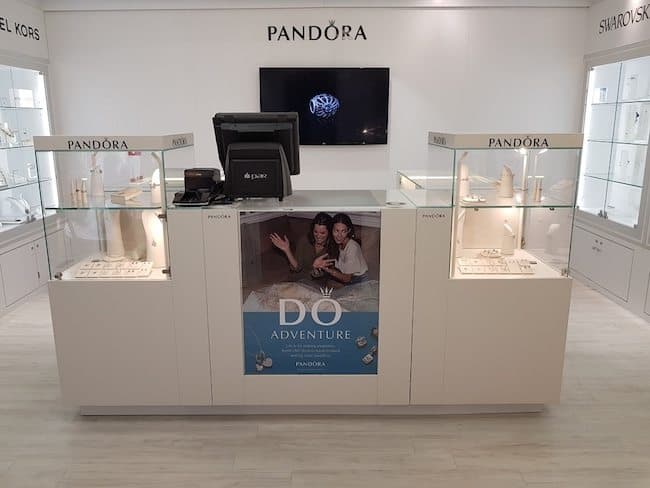 READ MORE: Lunch at Carnival's Cucina del Capitano
Invicta
This high-end store offers a full line of fashion watches in hundreds of styles, from exercise to everyday to special occasions, providing a watch to suit any mood or taste. The shop will be on 25 Carnival Cruise Line ships.
Victoria's Secret
Not only does Victoria's Secret sell their staple lingerie, but they also offer beauty products including mists, lotions, perfumes, and more. Victoria's Secret will be found on 22 ships.
Los Cincos Soles
This Mexican-themed retailer offers sterling silver jewelry, souvenirs, t-shirts, and arts and crafts created by local artisans. It will be found on only four of Carnival's vessels.
Over the past year, Carnival Cruise Line has completely renovated the shopping venues aboard Carnival Sensation, Carnival Elation, Carnival Conquest, and Carnival Valor. Carnival Victory, Fascination, Legend, and Paradise are set to receive retail refurbishments next year. The upcoming Carnival Horizon will take it a step further and debut the line's largest and most diverse shopping experience to date with two decks of shops, boutiques, and displays.
SaveSave
SaveSave