From the biggest cruise ships on the planet to a tropical paradise designed to give you the Perfect Day, Royal Caribbean International has a lot to offer.
They were the first company to put a Starbucks on a cruise ship, and they've got the ultimate family suite with a slide connecting its two floors.
Whether you're considering Royal Caribbean for your first cruise or your next one, this article will give you some background on the company, a look at what to expect on their ships and information that can help you decide if it's a good fit or not.
In The Beginning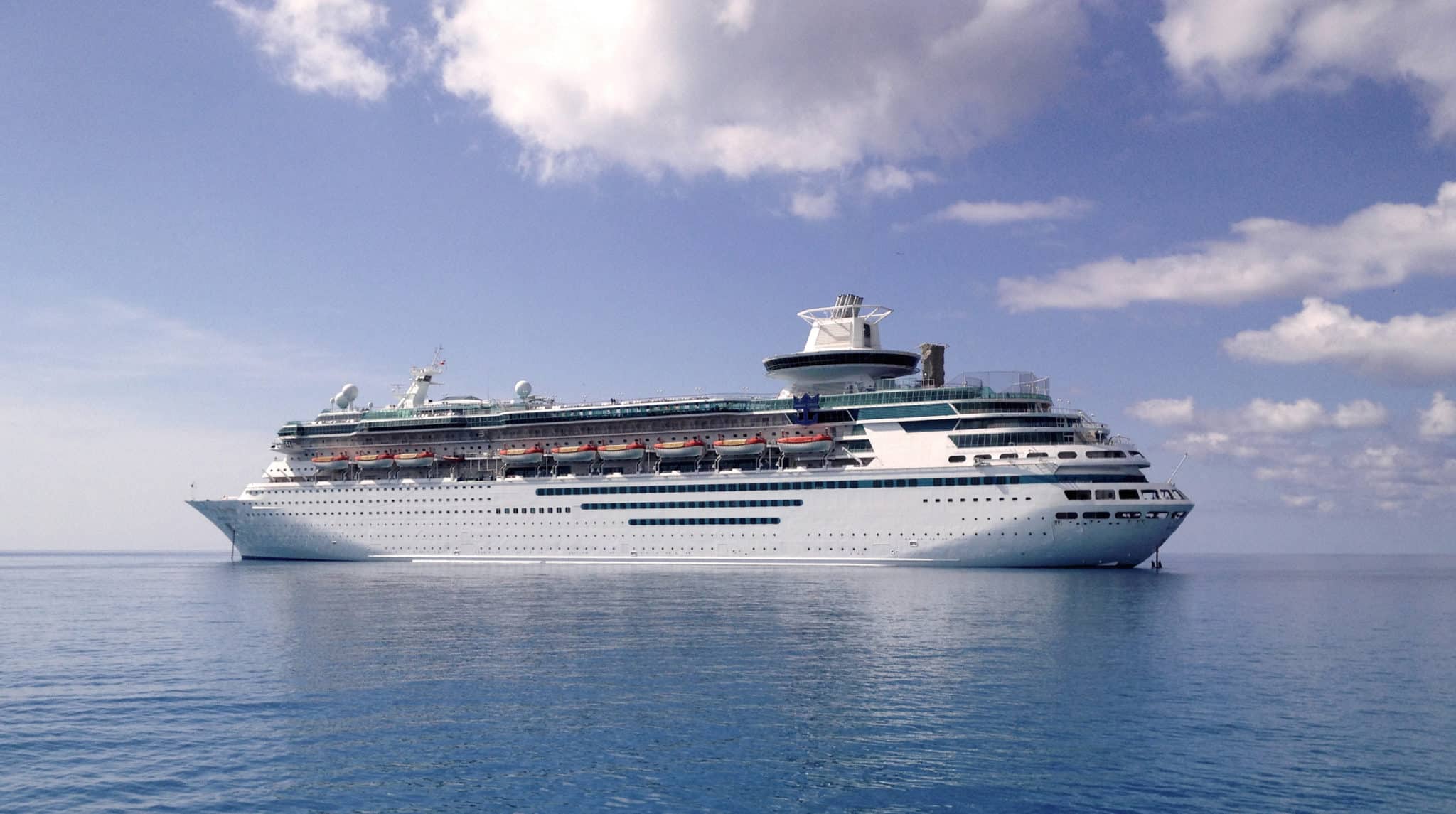 Royal Caribbean is one of the most famous cruise lines in the world today, particularly known for having the largest passenger ships at sea. With the launch of Sovereign of the Seas, the original "mega-ship" in 1988 and weighing in at 73,000-tons, the company began a tradition of constantly innovating and expanding their fleet, culminating in the latest Oasis Class ship, Wonder of the Seas, due to launch in 2021 and coming in at a staggering 230,000 tons.
That's more than three times the weight of Sovereign, which goes to show just how far the cruise industry has come over the past three decades.
READ MORE: Details on Royal Caribbean's Newest, Biggest Cruise Ship
Affectionately known simply as "Royal" by their loyal fan base, the company also pioneered the concept of private island destinations with the lease on Labadee, Haiti stretching back to 1986 and CocoCay (which is now known as Perfect Day CocoCay) in the Bahamas in 1988.
The transformation of what is now Perfect Day CocoCay cost in the ballpark of $200 million and involved the island getting everything from the pier for docking to a massive water park and even a hot air balloon.
Not content to rest on their laurels, Royal Caribbean recently announced plans to develop yet another private destination, this time in Antigua. 
READ MORE: Royal Caribbean To Debut Beach Club In Antigua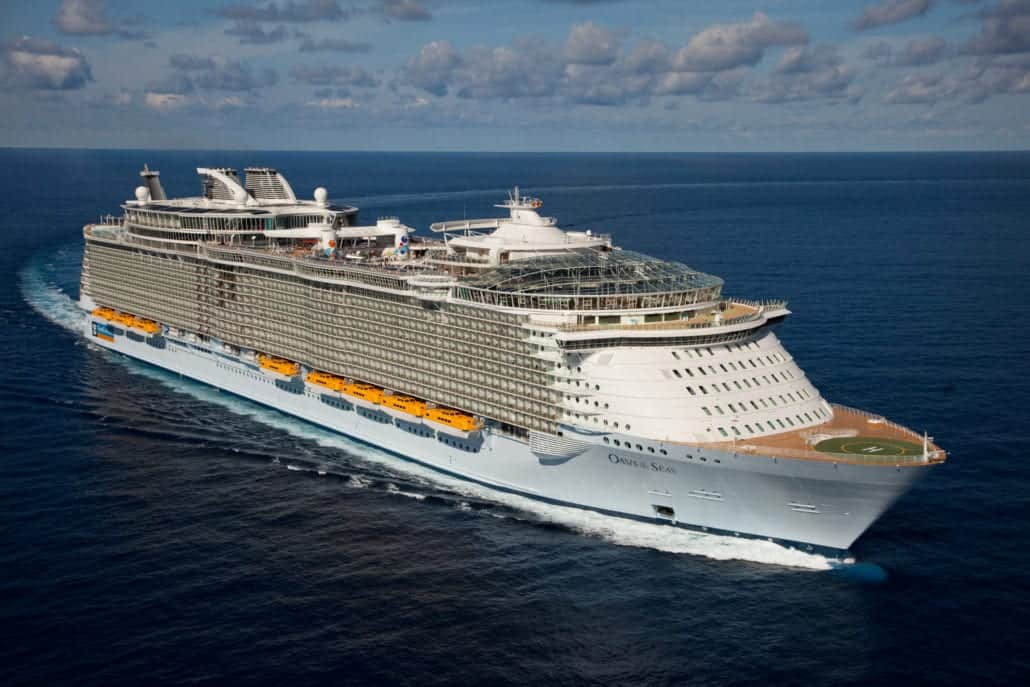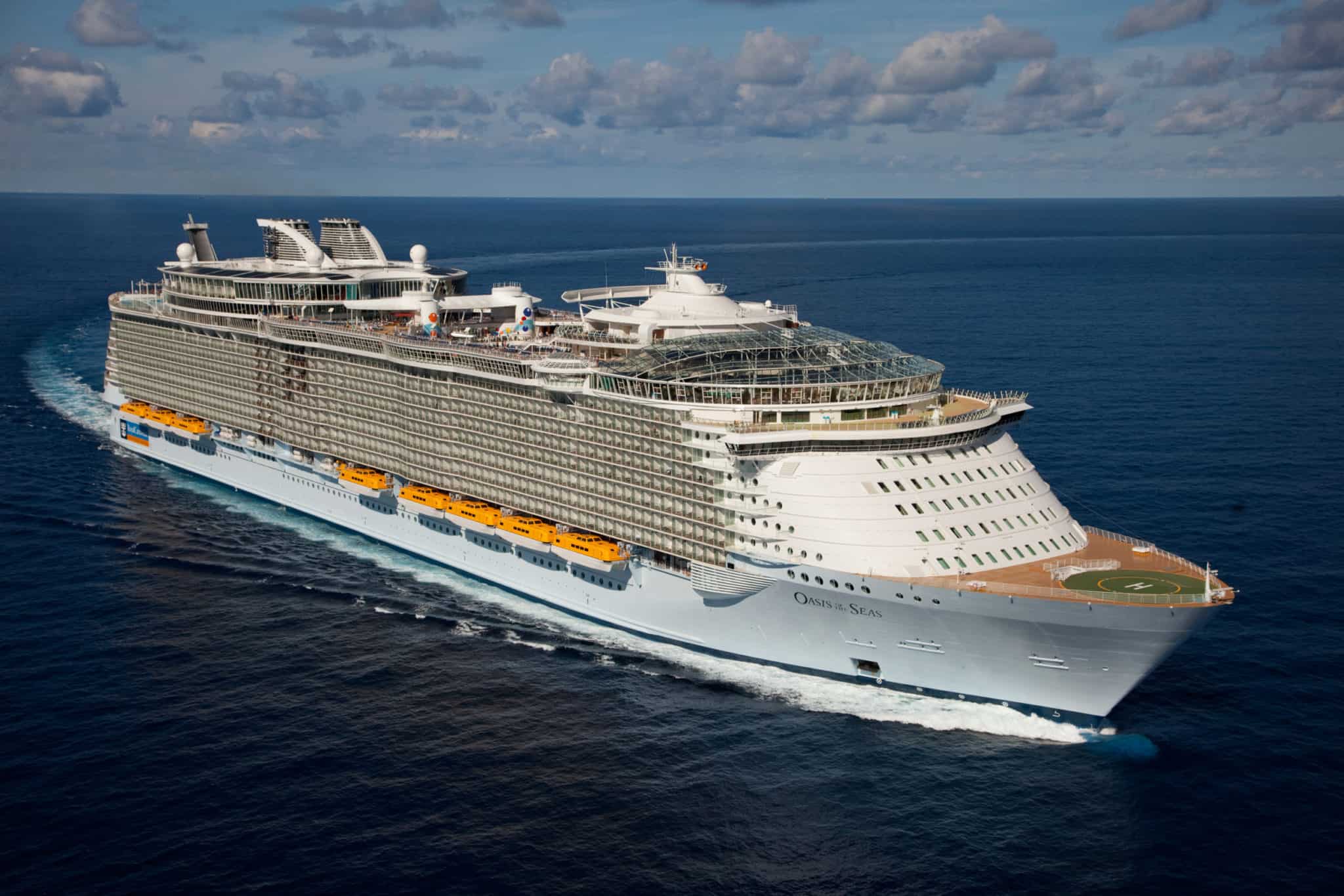 Royal's fleet is homeported in locations around the globe, with a particular focus on US, Europe, and Asia/ Pacific cruises.
 In North America, their homeports include:
Port Canaveral, Florida

Ft Lauderdale/Port Everglades, Florida


Miami, Florida

Tampa, Florida

Baltimore, Maryland

Cape Liberty, New Jersey 

New Orleans, Louisiana 

Galveston, Texas

Seward, Alaska

San Diego, California

Vancouver, Canada

Montreal, Canada

Seattle, Washington

San Juan, Puerto Rico
Royal Caribbean sets sail from these European ports:
Rome

Amsterdam

Copenhagen

Southampton

Stockholm

Barcelona

Tarragona

Venice
Royal also sails from these Asia/Pacific region:
Singapore

Tianjin

Hong Kong

Shanghai

Tokyo

Sydney

Perth

Brisbane

Dubai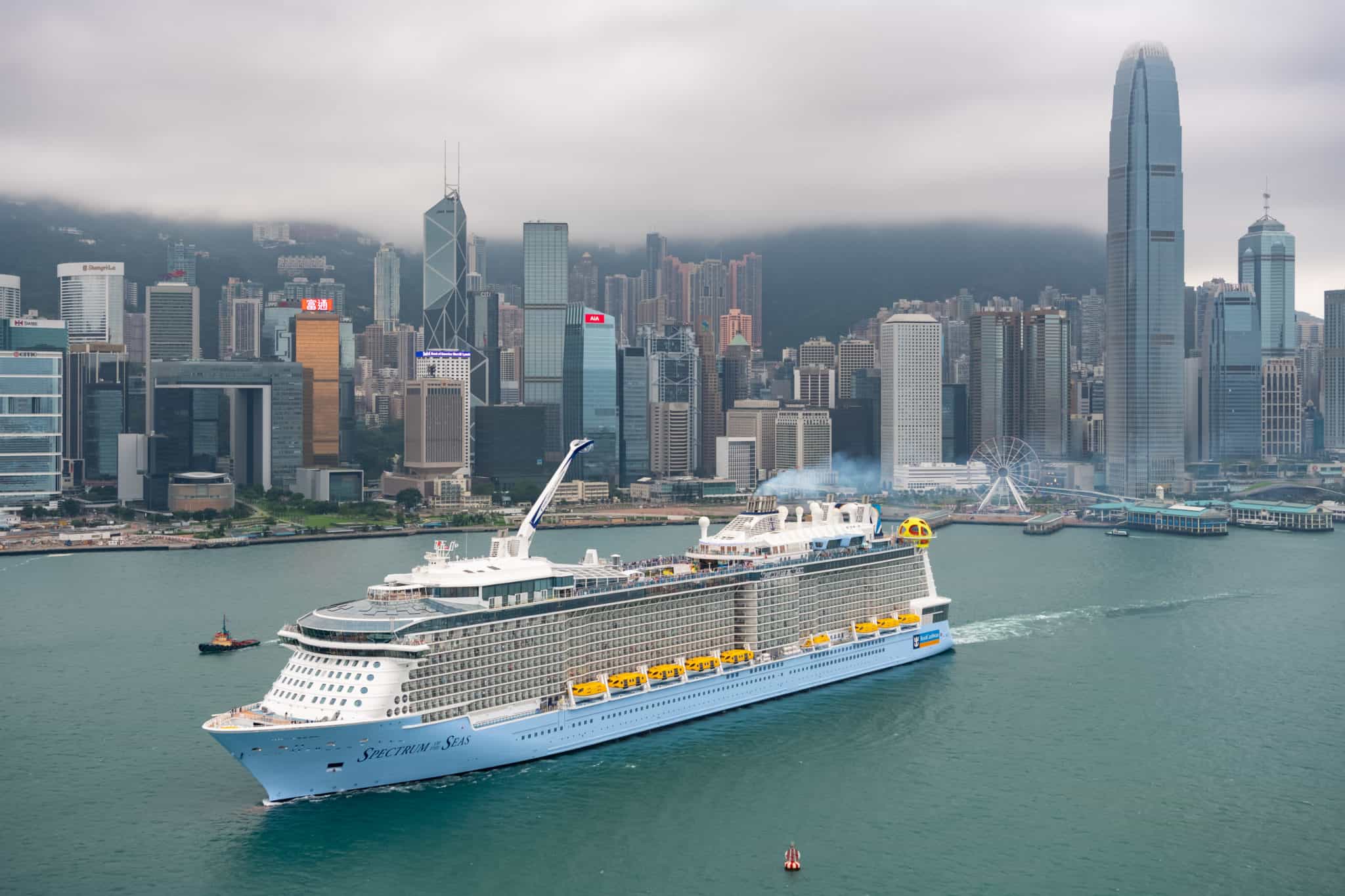 What's included on a Royal Caribbean cruise?
A quick survey of cruise prices will show that Royal Caribbean is never trying to be at the bottom of the price list, however, it is nowhere near the top either.
Pricing on a Royal Caribbean cruise is generally considered an excellent value as many activities and onboard amenities are included in the base fare as opposed to only being available for an additional charge.
All of the following are included in your cruise fare:
Every Royal Caribbean ship has an assortment of free eateries. While what's available varies from ship to ship, they include things like the main dining room, Windjammer buffet, and grab and go options such as Café Promenade, Sorrento's Pizza, Boardwalk Hot Dogs, Café Latte-tudes, and the Park Café, among others.  

Drinks such as tea, coffee, water, milk, lemonade, juices, and hot chocolate

Cabin of your choice, from interior to Royal suites 

Services of a room steward

Entertainment and nightlife including dance clubs, piano bars, lectures, trivia games, comedians, etc.

Professional Broadway-style productions. These are broken out as a separate item from the above because they are simply amazing! Unlike on some cruise lines where the shows are collections of songs loosely connected by a theme, many Royal ships offer well-known Broadway shows such as  "Hairspray," "Grease," "Cats," "Mamma Mia" and more.


Kids and teen clubs for the younger guests

Poolside movies

Water slides and splash pads

Flow rider surfing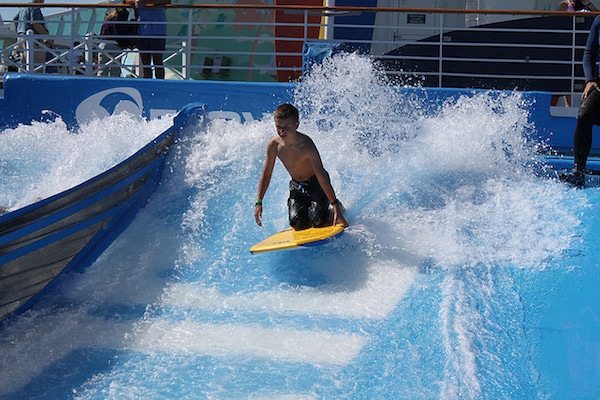 Rock climbing walls

Mini-golf

Sports courts (basketball, volleyball, dodgeball, etc)

Ziplines

Ice skating

Skydiving simulators
North Star observation pods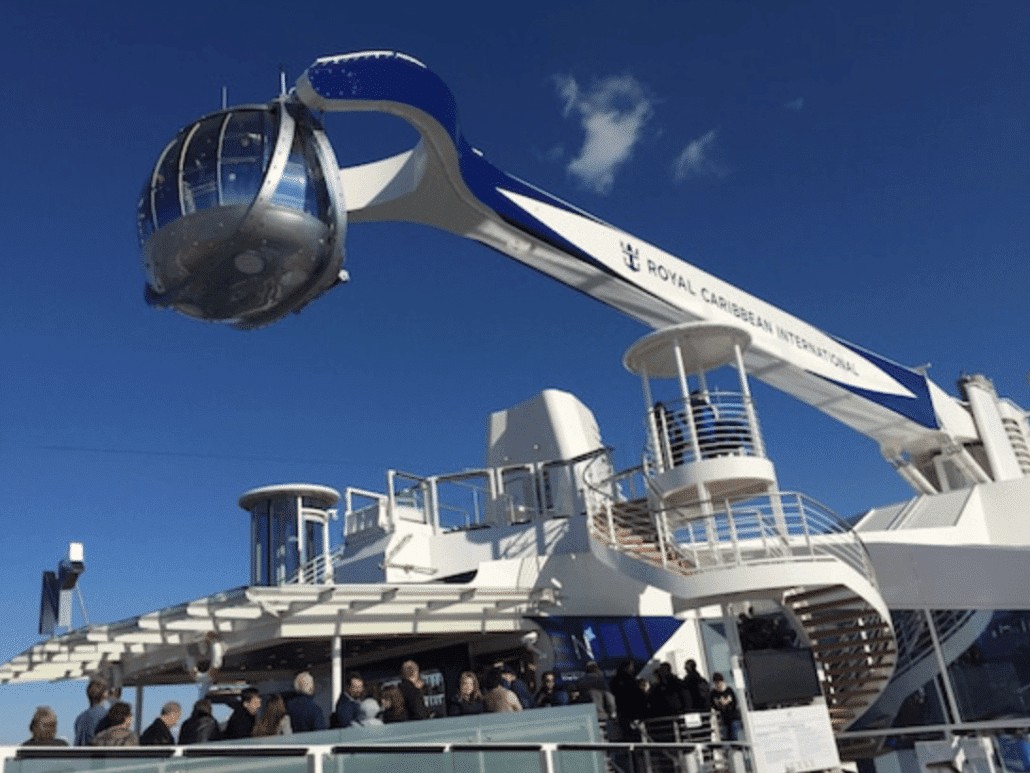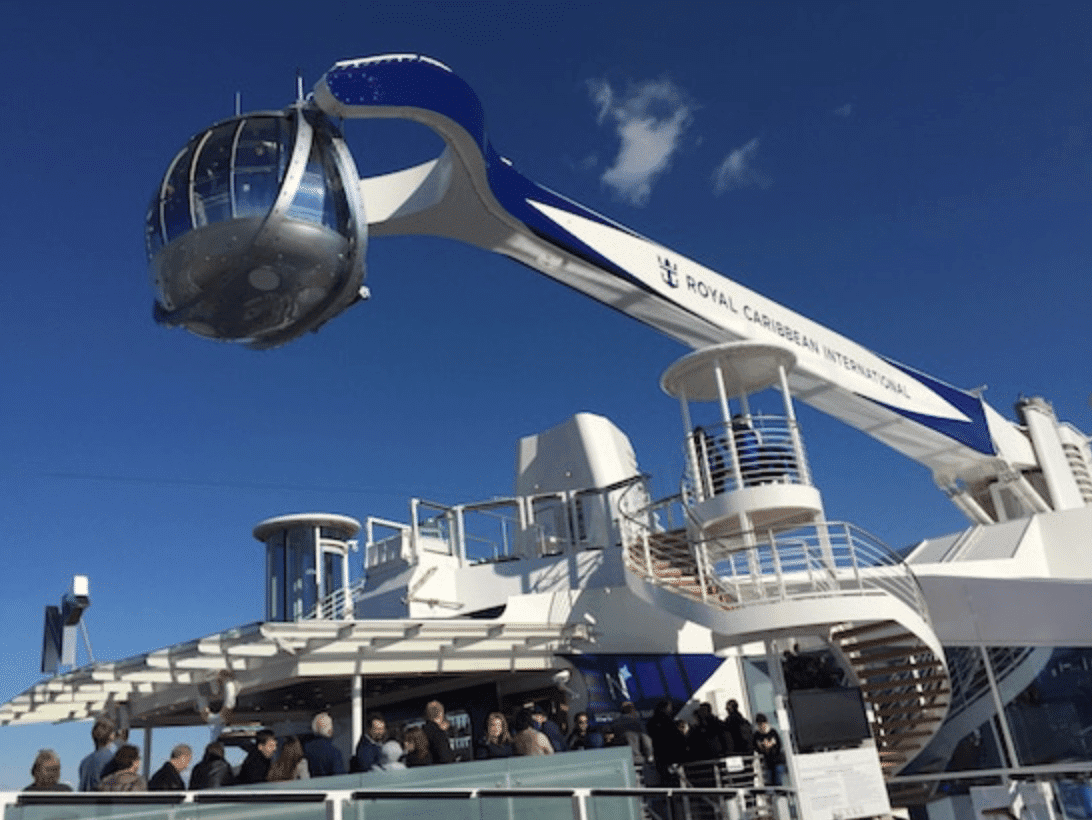 Bumper cars

Gym facilities, including limited classes
Again, not everything on the list above is available on every ship; the larger the vessel, the more offerings there will be. But be sure to check to find out what restaurants, amenities and entertainment options are available on the ship you're considering before booking. You wouldn't want to sell the kids on the idea of ziplining aboard a cruise ship only to wind up on a vessel where that wasn't an option! 
What's Not Included on a Royal Caribbean Cruise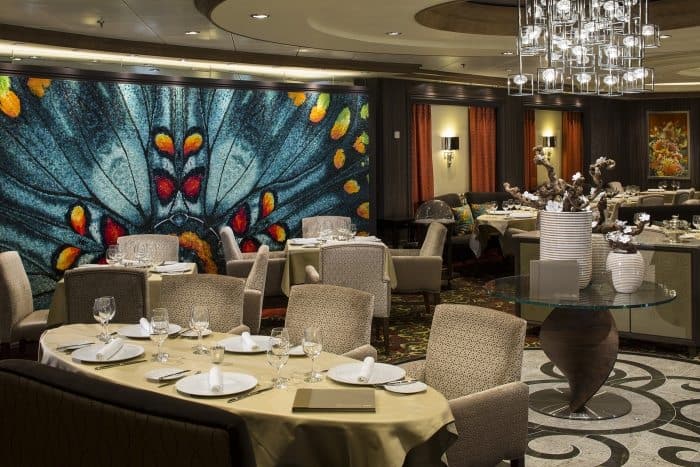 Long gone are the days when everything on a ship was covered by the price of your cruise fare. As with all the other major lines, Royal Caribbean offers a wide variety of onboard activities which are free, but also features activities that are only available at an added cost. 
To avoid any confusion, Royal Caribbean is very clear what is included and what is a cost, so don't worry about being caught unaware!
Extra Costs on a Royal Caribbean Cruise
Specialty restaurants such as steak houses, fine dining, and teppanyaki

Gambling in the casino

Alcohol (drink packages can be purchased before you sail or once onboard)

Room Service 

Duty-free shopping onboard

Gratuities

Travel insurance
Pros and Cons of a Royal Caribbean Cruise
Pros of a Royal Caribbean Cruise
Action-packed Royal Caribbean cruises are positively packed with things to do and ways to be entertained. From Broadway shows to dozens of planned activities, there is never a shortage of something to keep you and your family occupied.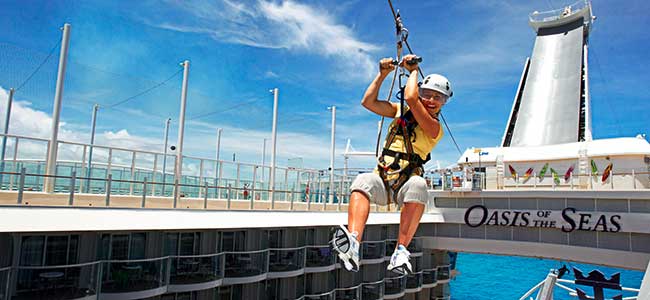 More Included Most of the activities on board the ship are included in the base fare, so when kids start begging to try the Flowrider or scale the rock wall, you won't have to worry about extra expenses.
Broad choice of international cruises Royal Caribbean has made a concerted effort to offer seasonal and year-round itineraries based out of many international ports, including Europe, Asia, and the Pacific regions. Popular international ports for Royal include Rome, Barcelona, Southampton (England), Shanghai, and Brisbane (Australia)
A Variety Of Ship Sizes It seems as if every year, Royal Caribbean rolls out a new ship that is at least slightly bigger than the one introduced the year before. As of this writing, they have several of the world's biggest ships, and that doesn't seem likely to change anytime soon. But if you're looking for something a tad more intimate, never fear. Royal Caribbean also has in its fleet a pretty substantial number of midsize ships. And the really good news is that those smaller ships offer almost as many bells and whistles as the newer ships. This is especially true of ships that have undergone what they call "Amplification." Under this program, older ships receive massive upgrades during drydocks, emerging in some cases with everything from new pool decks to additional dining venues. 
Cons of a Royal Caribbean Cruise
Price If you are looking for a vacation at a rock bottom price, Royal may not be the choice for you. Due to the large range of premium entertainment options onboard that are included in the base cruise fare, that price is higher than comparable lines such as Carnival or MSC Cruises.

Ship size While many people love the massive size of Royal Caribbean ships, others tend to enjoy a smaller ship or more boutique experience. Now, there are several smaller ships in the Royal Caribbean fleet, but on average they still tend to be over 2,000 passengers.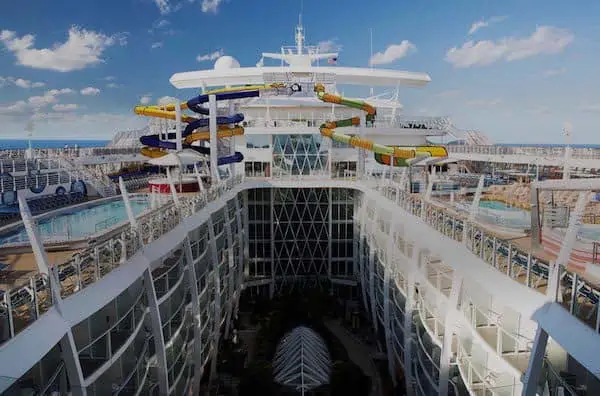 Cruises aimed at "active" People If your plan is simply to wander from your cabin to food, pool, drink, and repeat, then Royal might be more than you want or need. Remember, included in that higher base fare is a lot of activities that if you have no plans to take part in, are just dollars wasted.
What to know before you board a Royal Caribbean cruise
Luggage Policy

Aside from the typical restrictions on "dangerous" items such as firearms, knives, etc, passengers may not bring outside alcohol onboard. Royal limits the quantity of bags to "a reasonable" amount, which is somewhat vague but implies one or two bags per person. They also stress that carry on bags must be able to fit through a X-Ray machine at the port, so consider bringing onboard carry on that would also work for an airplane.


Cancellation Policy

Guests of Royal Caribbean may cancel their cruise, however, there are a range of restrictions and policies in place which affect a cancellation and the amount of money to be refunded. We always recommend purchasing trip insurance to cover the unexpected.

4 Nights and Under cruise length 

Over 75 days until cruise: Full refund except for non-refundable deposits

74-61 days until cruise: 50% of total price cancellation charge

60-31 days until cruise: 75% of total price cancellation charge

30 days or less until cruise: No refund

5 Nights and longer including holiday sailings

Over 90 days until cruise: Full refund except for non-refundable deposits

89-75 days until cruise: 25% of total price cancellation charge

74-61 days until cruise: 50% of total price cancellation charge

60-31 days until cruise: 75% of total price cancellation charge

30 days or less until cruise: No refund
Final payment dates

For Royal Caribbean guests, final payment is due 75 days before sailing for 1-4 night cruises, and 90 days for 5 night or longer cruises. If your reservation is part of a group, the payment schedule may vary so you should consult your group leader, travel advisor, or contact Royal Caribbean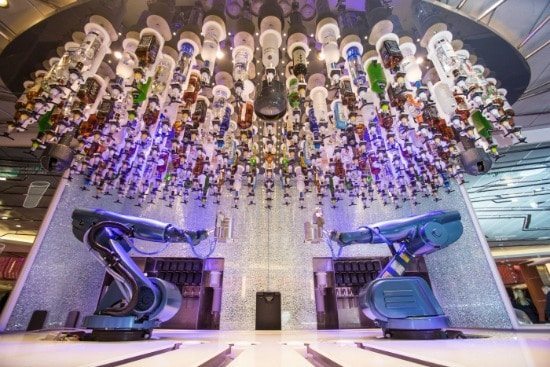 READ MORE: Royal Caribbean Drink Package Pros & Cons
 Alcohol Policy

Royal Caribbean International does not allow any guest under the age of 21 to purchase alcohol

When boarding the ship on embarkation day, guests are allowed up to 2 bottles of wine, 750 mL in size, per cabin and they must be packed in carry on luggage. There is a $15 corkage fee if you wish to enjoy this wine in a dining room, but no fees apply if you decide to open the beverage in your stateroom.

Besides this exception for wine, there is no outside liquor or beer allowed onto the ship and anything purchased while in port will be held for pickup by the guest on debarkation morning. If a guest attempts to sneak liquor or beer onto the ship on embarkation day, this will be impounded and not returned.
This guest post was written by Michael York.