Have you been debating whether you should purchase a Royal Caribbean drink package? Well, ever since the cruise lines began releasing drink packages a few years ago, we have been testing out the different offerings to see if the packages are worth the investment. Now, we are here to report on some of the pros and cons of a Royal Caribbean drink package.
Pros and Cons of a Royal Caribbean Drink Package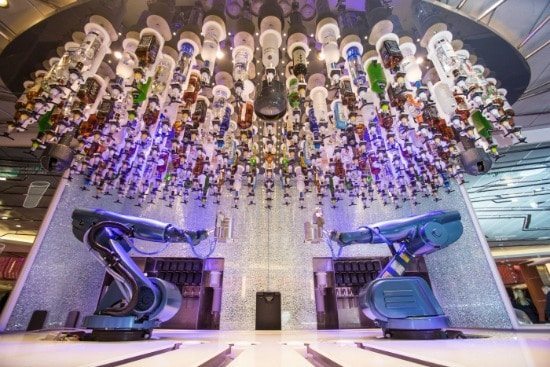 1. Pro – You can purchase pre-cruise (often for a discount).
Once you have your cruise booked, you can access your reservation using the online Royal Caribbean Cruise Planner. Along with making shore excursion, dining, and show reservations, this portal allows you to also purchase a drink package before your trip. If you time it right, you can even take advantage of a 20% discount. We have seen bundle deals that include the package along with internet for even more savings.
2. Con – There is only one alcoholic drink package option available.
Royal Caribbean recently revised their alcoholic drink package program. While they used to offer three different packages, they now only offer one option. Starting at $55 a person ($61 on Oasis-class ships), it might be a bit steep for those who are primarily beer drinkers, as onboard prices for those beverages are much lower than cocktails on the ship.
3. Pro – They are easy to use during your cruise.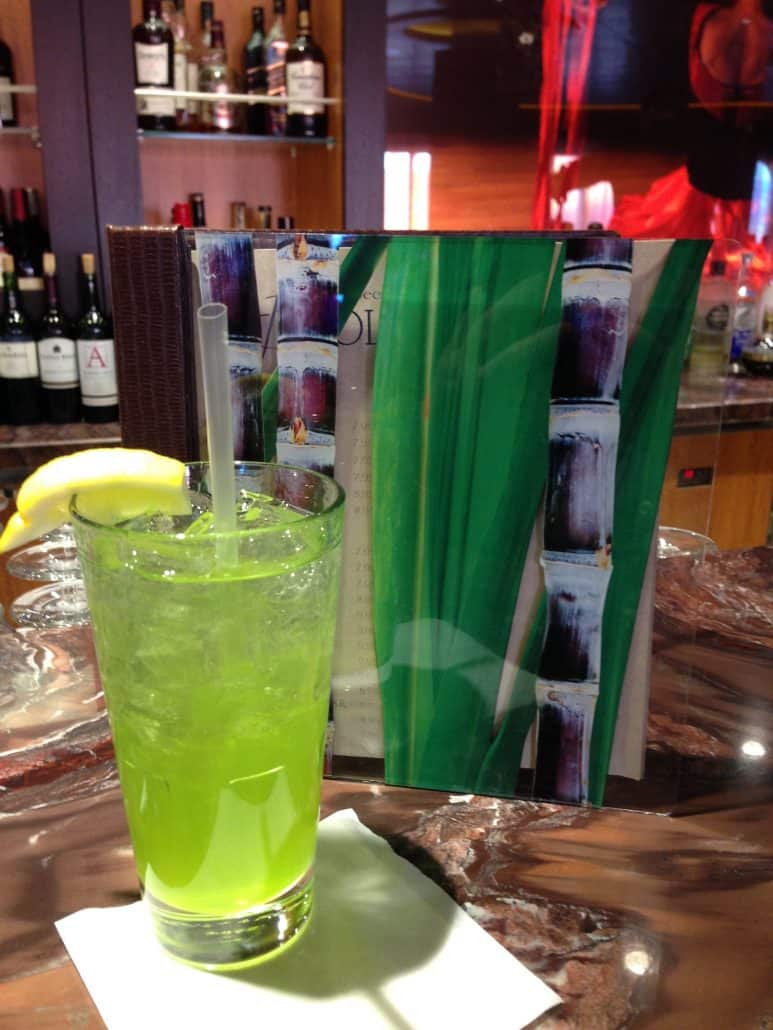 Whether you get the drink package before your cruise or while onboard the ship, it is smooth sailing once you have it. Bar servers will know you are on the package, given the notation on your card. Once they process an order, it will show up with a zero balance. While some bartenders may still make you sign a slip, many just swipe your card (or scan your Wow Band) and provide you with your drinks.
4. Con – Not all alcoholic beverages are included.
While the package inclusions are quite extensive, there are some beverages that are not covered. Just this year, Royal Caribbean rolled out brand-new menus on their ships, which now include Signature cocktails. These beverages are outside of the drink package allotment ($12 for a drink on most ships, $13 for Oasis-class ships). This means that you will need to pay the difference in price for the drinks. Also, bottles of liquor are not covered, nor are souvenir drink cups or other special drink promotions, like a bucket of beer.
5. Pro – The drink packages include much more than just alcoholic beverages.
Royal Caribbean's Deluxe drink package is one of the most inclusive of the contemporary cruise lines. Along with alcoholic beverages, including beer, wine, and cocktails, the program also offers a variety of non-alcoholic drinks. These include soft drinks, and where applicable, a cup to use with the onboard Coke Freestyle machines. Freshly squeezed juices at the buffet and specialty coffees at the onboard coffee shops are also covered (excluding Starbucks on Oasis-class ships). One big benefit of the package is the bottled water, which is included as well.
6. Con – You can only get one drink at a time.
One downside is that you can only order one beverage, whether it is alcoholic or non-alcoholic, at a time. If you want to get drinks for you and the Mrs., make sure to have her card with you when you go to the bar. The bar staff will need to swipe both cards for the drinks. You will also need two cards if you want a non-alcoholic drink, like a bottle of water or glass of soda, alongside your alcoholic beverage.
7. Pro – They work on the cruise line's private islands.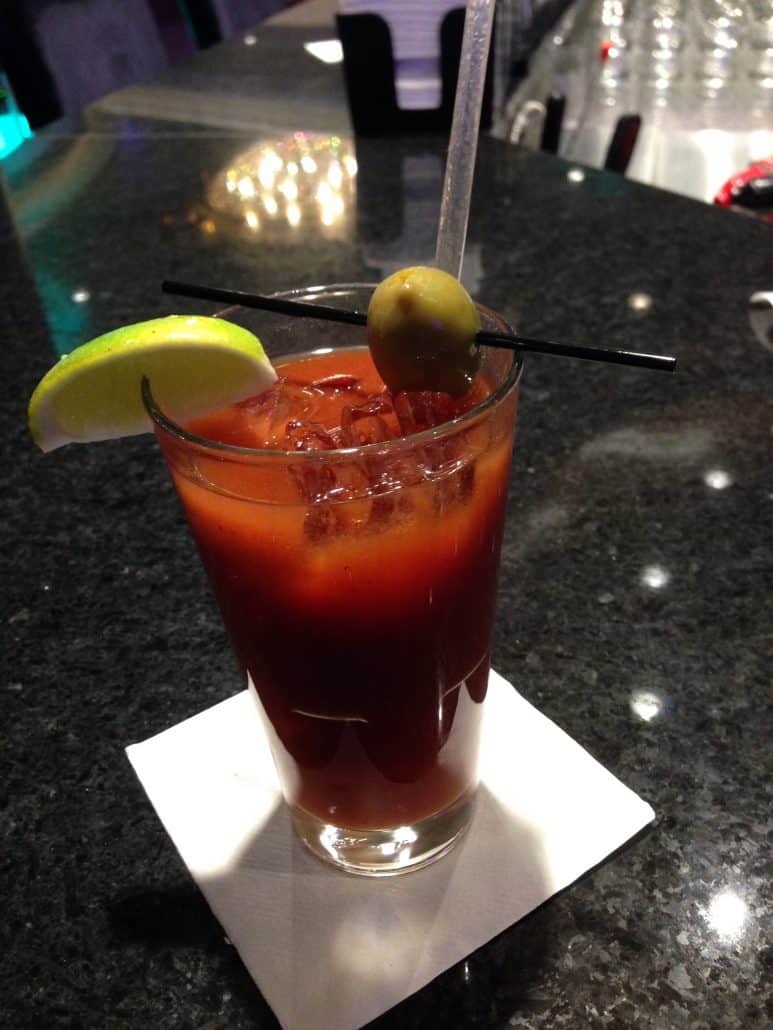 If your cruise includes a stop at one of the cruise line's private islands, Coco Cay, Bahamas or Labadee, Haiti, you can enjoy beverages on the island as part of your drink package. Yup, the famous Labadoozie and Coco Loco frozen cocktails are covered in the drink package- just make sure to ask for the drink in a non-souvenir cup. All other beverages that are included on the ship are also covered while on these private islands.
8. Pro – Not everyone in your room needs to purchase a drink package.
Another benefit of Royal Caribbean's drink package is that it can be purchased a la carte, meaning both people staying in the stateroom do NOT need to purchase a package. Now, there is no sharing of the drink packages, and this is strictly enforced. So, don't think you can buy one package for both of you to use. But, this flexibility is perfect for couples with different drinking habits, as most other contemporary lines require all of-age parties to purchase a package.
9. Con – You have to purchase a drink package for the entire length of your cruise.
You do need to purchase the drink package for the entire length of the cruise, which can be quite costly. If you have a port intense cruise in the Southern Caribbean or Mediterranean, the package might not be the best option. You are allowed to purchase the package a few days into the cruise, paying only for the remaining days, but the cruise line does not let you pick and choose which days you want to buy the package. Also, once it is purchased, it's non-refundable.
10. Pro – An alcoholic drink package will probably save you money.
Having used different versions of the Royal Caribbean drink package, including testing out the Deluxe Drink Package on the world's largest ship Harmony of the Seas, the drink package has always saved us money, and we don't even consider ourselves big drinkers. While we do indulge with a few drinks a day on a cruise, we never go overboard. That said, our savings usually adds up to about a 30% discount for the length of our cruise (including our consumption of alcoholic and non-alcoholic beverages).
Final Thoughts or Royal Caribbean Drink Package
By weighing all of the pros and cons of a Royal Caribbean drink package, you will have to make the decision on whether the package is right for your next cruise. If you have used the new deluxe drink package on a Royal Caribbean cruise, let us know if you found it valuable by leaving a comment below.
Don Bucolo is the editor of Eat, Sleep, Cruise and can be found at EatSleepCruise.com.