Disembarkation morning is by far the worst day of the cruise. It's when the cruise line kicks you off the ship so they can clean your stateroom and get it ready for the next batch of guests. How soon or early you want to get off the ship is up to you, however, there are some things you need to know to make the transition from ship to pier easier.
We talk a lot about how no two ships are alike, but when it comes to disembarkation from the major cruise lines, things are pretty similar. And while nobody wants to think about the end of their vacation before it even begins, here are a few things to keep in the back of your mind so that when the time comes, you'll make the process as quick and painless as possible.
What are my disembarkation options?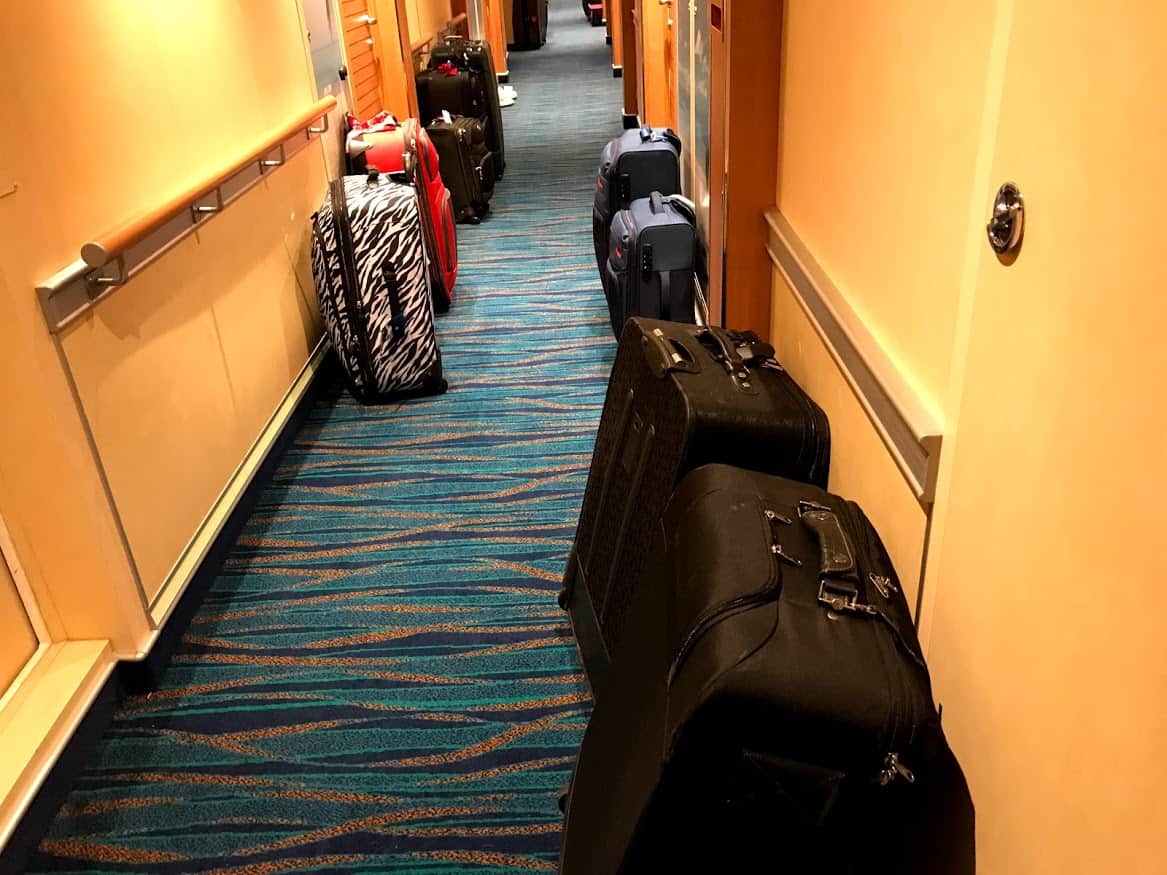 You'll have two options when it comes to time to get off the ship: express debarkation or checked-luggage debarkation. Which one you choose depends on how quickly you want to leave the ship.
Express Debarkation is specifically for those who are able to carry off their own luggage without any assistance from the staff and who do NOT have baggage they will have to pick up after they've disembarked. If you booked an early flight, this will be your best option for quickly getting off the ship. This is also perfect for people who don't feel like lingering over one final breakfast and instead want (or maybe need) to get back to life on shore ASAP.
Checked-Luggage Debarkation is more relaxed and involves passengers getting off the ship when their numbered/colored zone is called. On the last night of the cruise, you put your luggage (with the corresponding tags) outside your stateroom. The staff then collects the baggage so that it can be offloaded in the morning. Once you've gotten off the ship, you'll claim your baggage much like one would at the airport. Remember, if you go with this option, you will NOT see your luggage again until you're off the ship. That means it's crucial that you have anything you'll need in the morning — especially medications — with you in a small carry-on bag.
How do I prepare for leaving the cruise ship?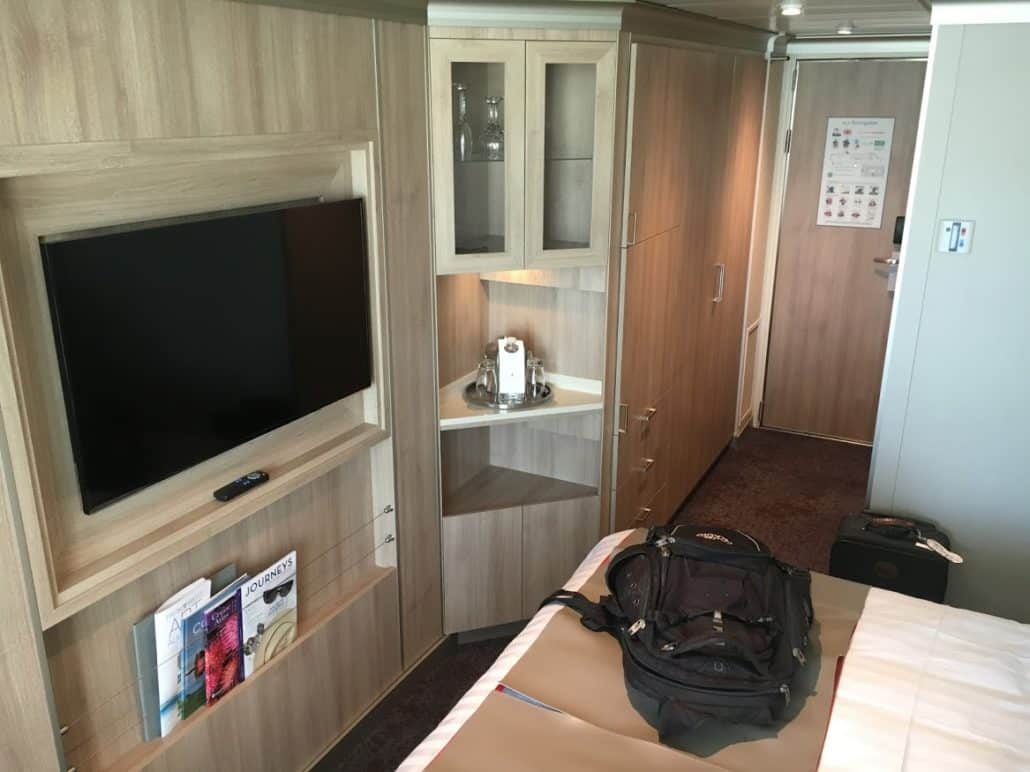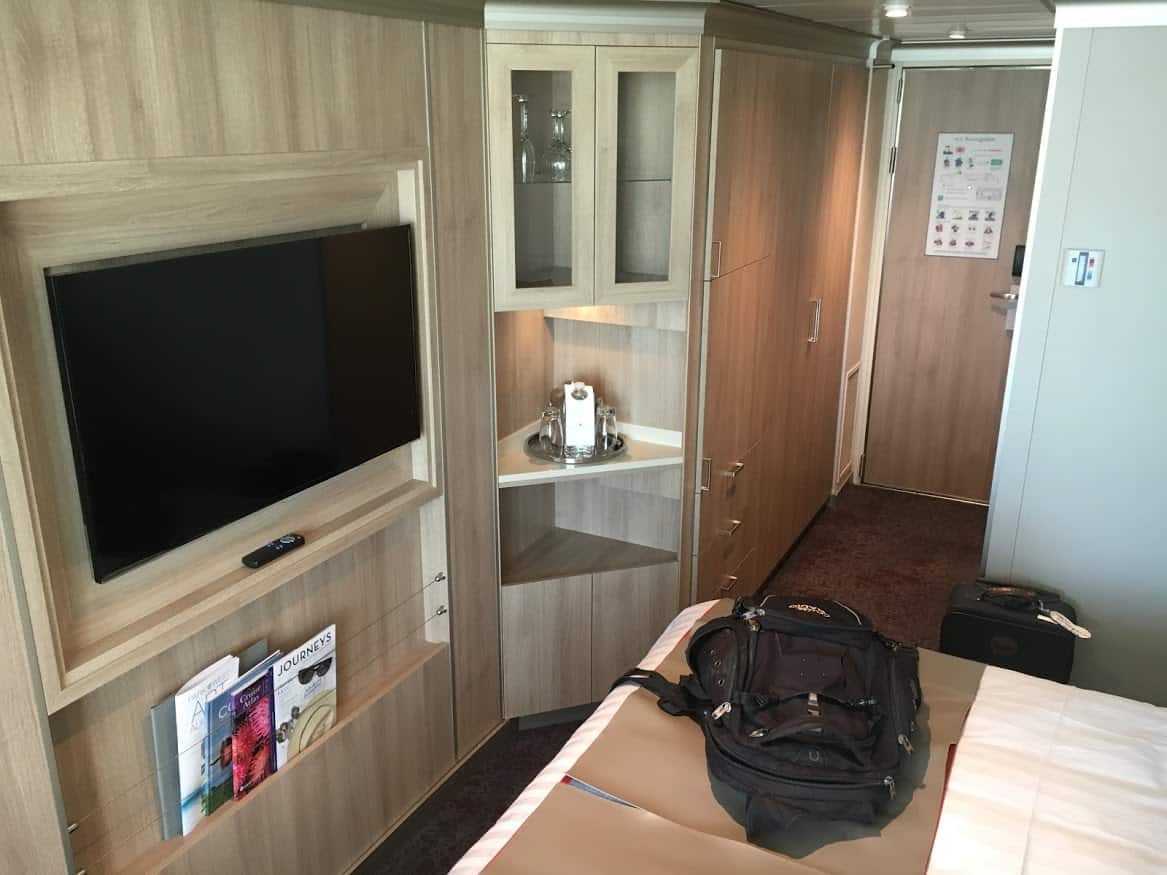 A day or two before you get to your ship's final port, you will find a letter in your room explaining the two disembarkation methods. (Of course, having read this article, you'll already be ahead of the game!) Depending on the cruise line, they will then either leave colored/numbered disembarkation tags in your stateroom or announce where you can go (usually the Guest Services desk) to pick them up. Guests who have achieved a higher status with the line's loyalty program will have priority disembarkation (not to mention likely be old pros at this process). As soon as the ship is cleared by authorities, those guests will be the first off. Then, announcements will be made when each zone is ready to disembark.
Read More: 5 Cruise Disembarkation Tips
Want to avoid turning the disembarkation process into a nightmare for everyone? Don't try to get in line before your appointed time. Also, don't clog the hallways around the disembarkation area, and be sure to listen to any announcements made, whether over the loudspeaker system or by staffers. If you have any questions, ask someone. And if you really want to be prepared, plan to attend the disembarkation talk most ships have in one of the public spaces (usually the theater) the day before everyone will be getting off.
Remember: Even if you've cruised 100 times but are sailing on a new ship, the system could be different. Don't assume you know what you're doing. Taking a few minutes to find out exactly how the system works on the ship you're currently on will make life easier for you and everyone else.
Settling Your Onboard Account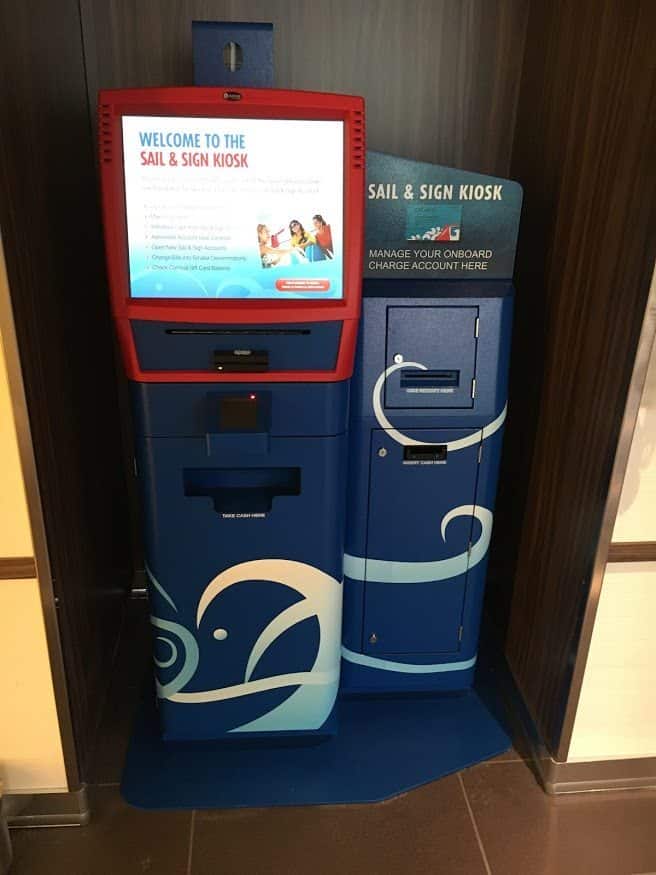 One thing you'll definitely want to do is settle your onboard spending account in advance. It's a good idea to keep an eye on your account over the course of the week and deal with any issues which might arise in advance. Why? Because on the morning of disembarkation, there's going to be a very long line at the Guest Services desk as your fellow passengers attempt to resolve their issues. If you set up a cash account upon boarding, now's your time to settle up and get any money you might be owed back. (Don't worry… if you don't collect the unspent money, the cruise line will send it to you in the form of a check.) Thinking of skipping out on the bill you ran up? Not gonna happen: You won't be cleared to actually get off the ship until any account issues are resolved.
Will I need to fill out immigration forms?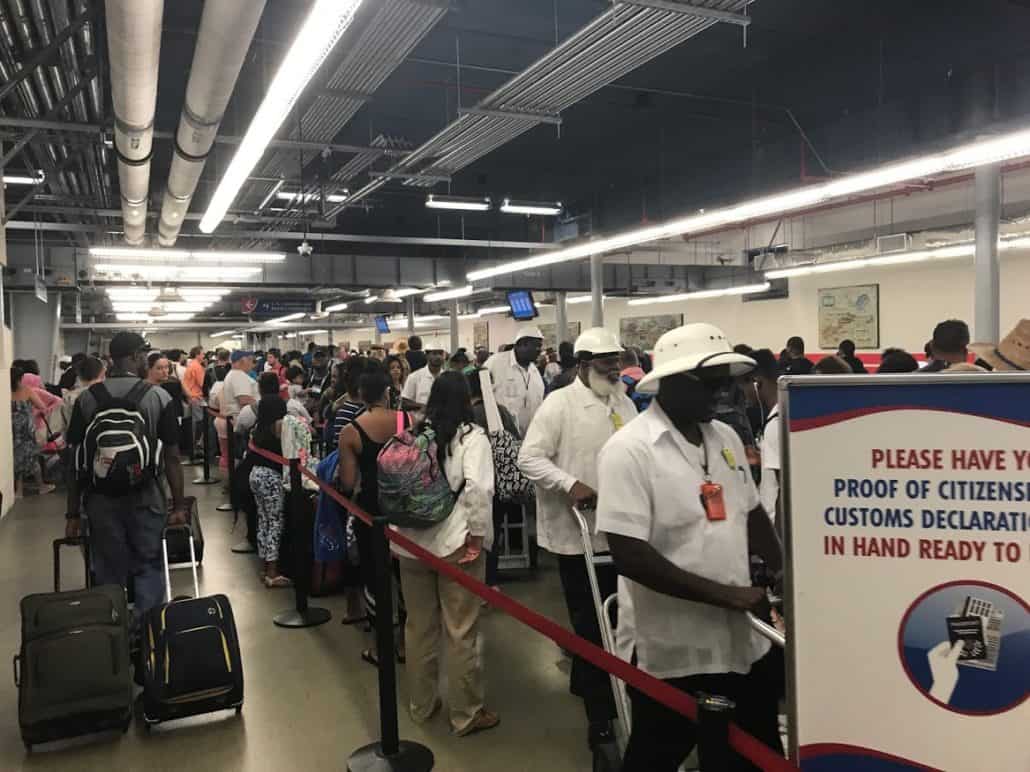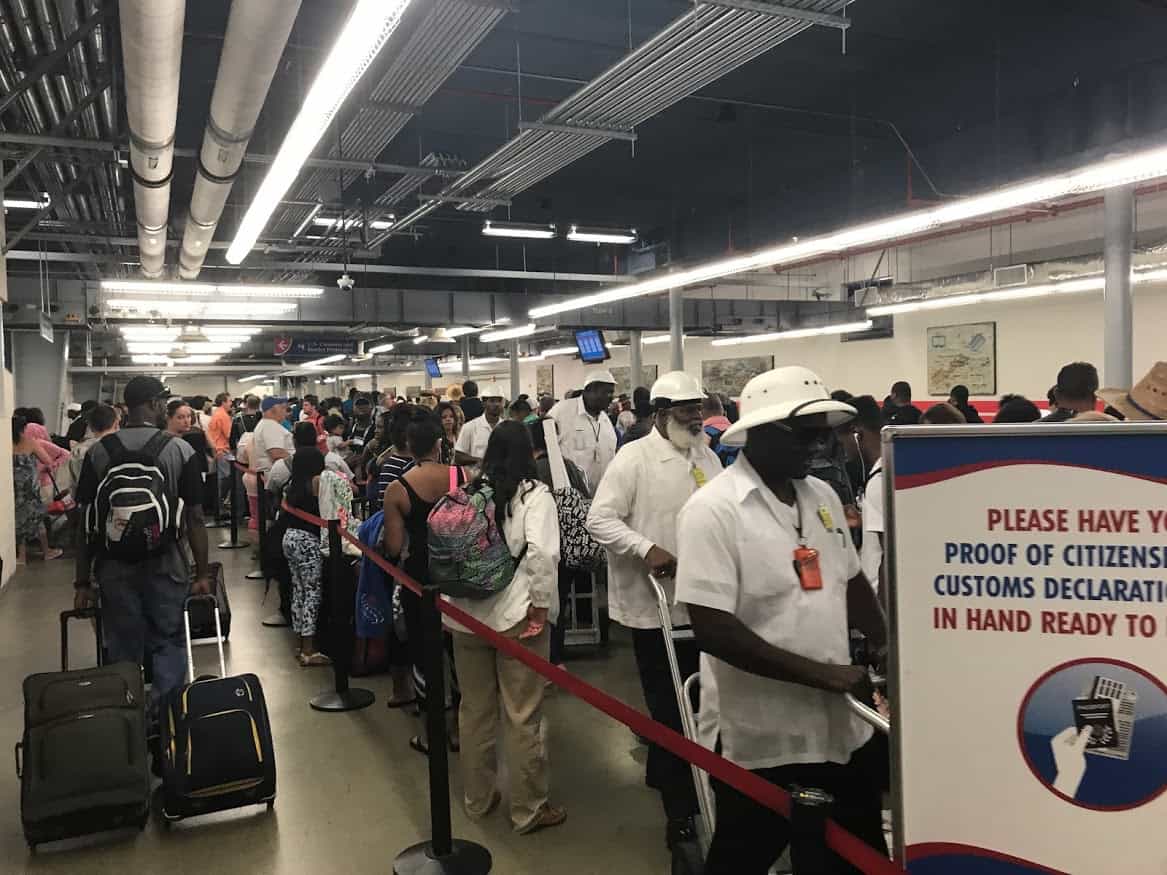 This depends on how much you bought during your vacation. A good rule of thumb is that generally speaking, anything over $800 has to be declared, as do purchases or alcohol and cigarettes over a certain amount. Some cruise piers have done away with the blue U.S. Customs form when getting off the ship, while others — such as Port Everglades in Florida — have begun using the Passport smartphone application. Others only require the form to be filled out if you are declaring over a certain number of items. Don't let all these variations worry you: There will be paperwork in your stateroom which will explain all of this. The cruise line (and the customs officials) want the process to be as streamlined as possible. And as always, if you have any questions you can visit guest relations or call them from your stateroom.
Check Duty-Free Allowances here.
Can I grab one last meal?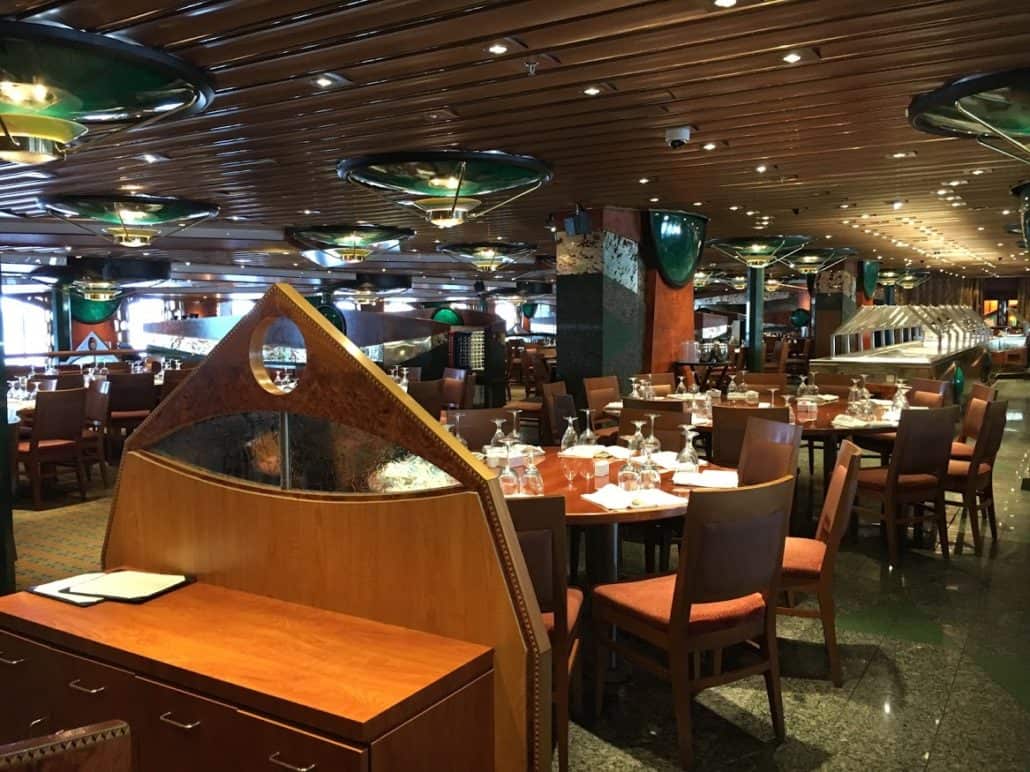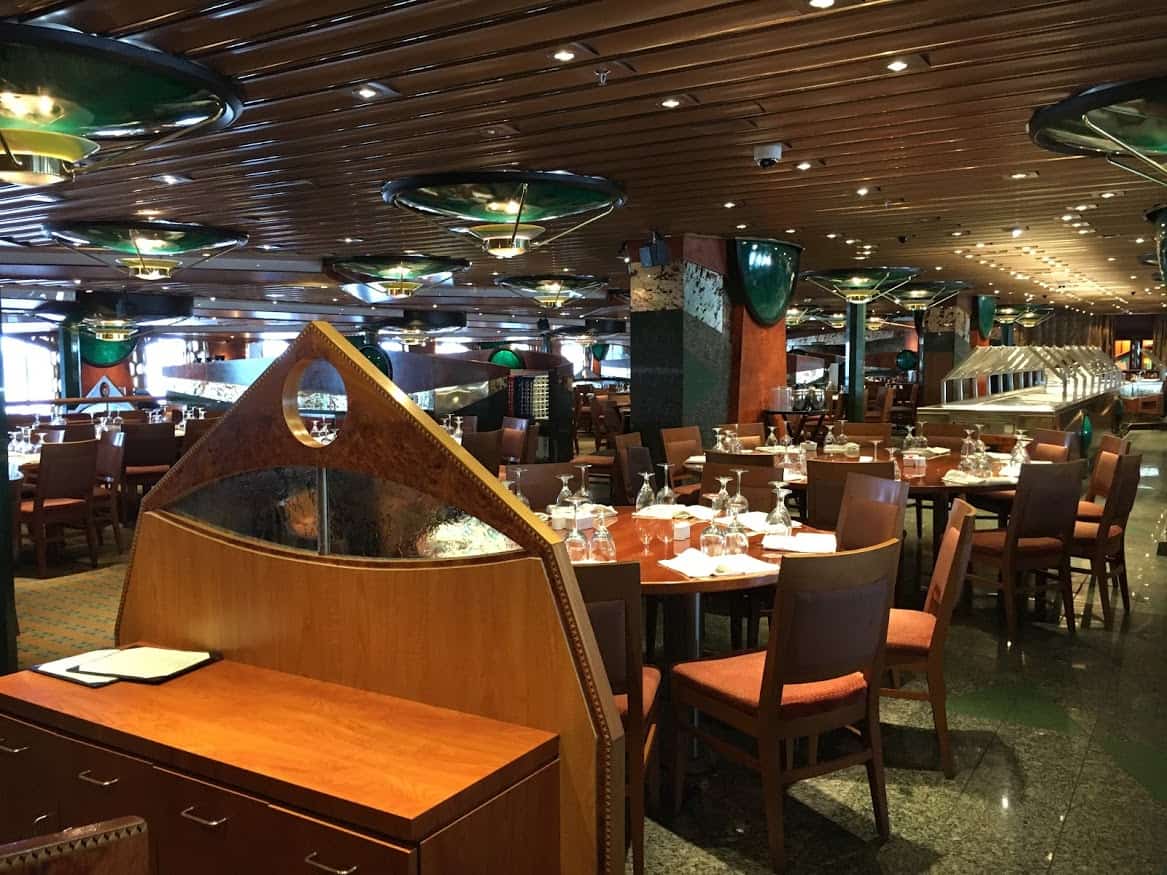 You bet you can! We have friends who wouldn't dream of stepping foot off a cruise ship without getting one more "free" breakfast! The question is where and when you can do so. The best thing to do is check your daily newsletter, which will have information on all things disembarkation related, including which restaurants are open. Usually, the buffet will be open (and packed), as will at least one dining room if you have the time to enjoy a sit-down meal. Some lines do have room service available on disembarkation morning, although Carnival Cruise Line recently did away with that option.
Where can I wait?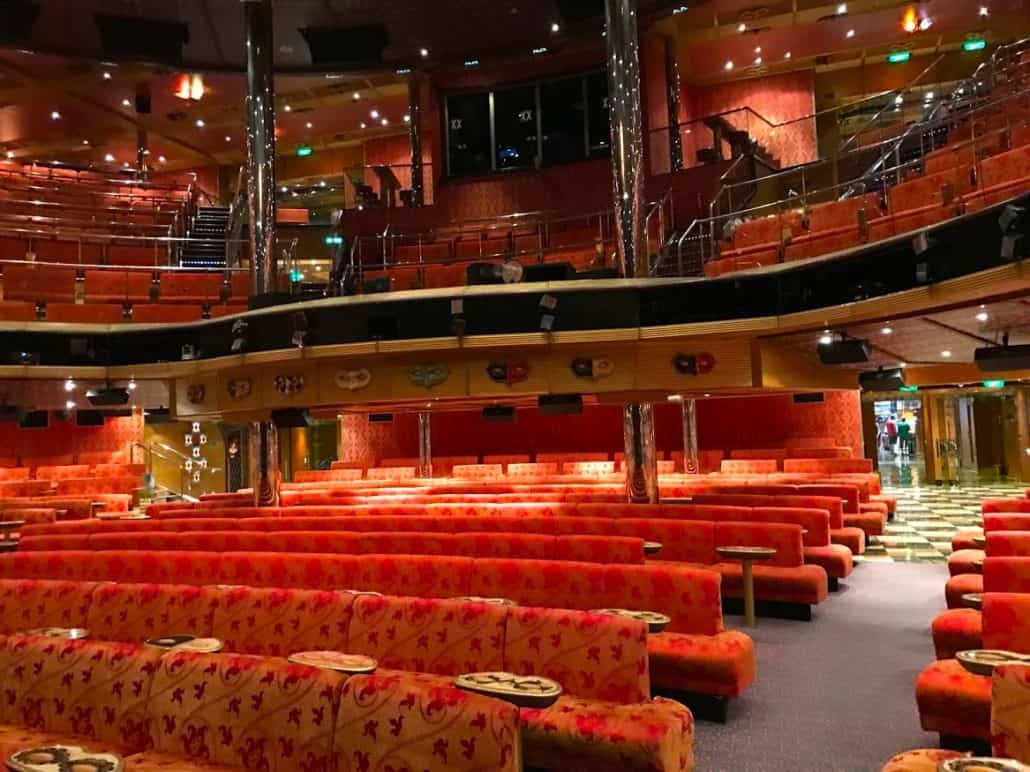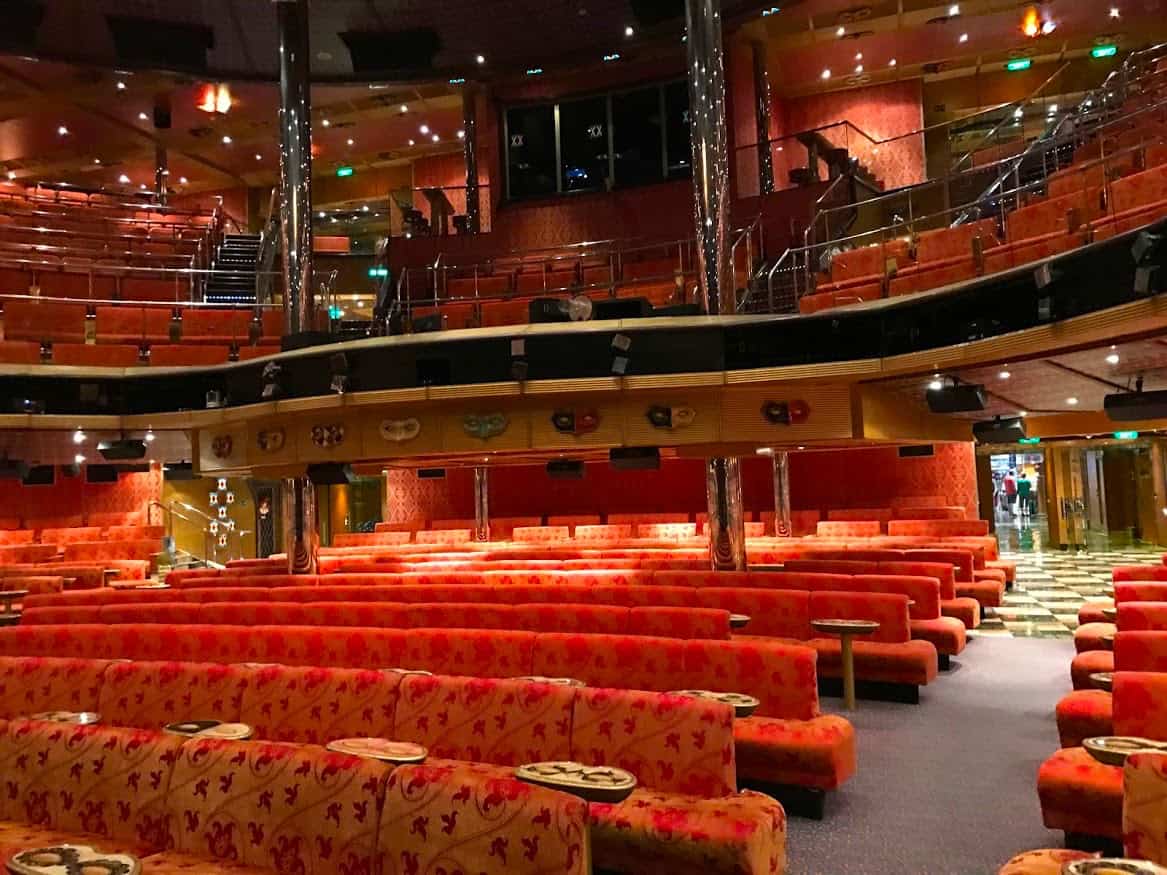 Each cruise ship will give you a list of public spaces in which you can wait for your number/color to be called on debarkation morning. These areas usually include a variety of lounges, dining areas, the promenade and outside on the open decks. Again, and we can't stress this enough, you should not gather anywhere near the disembarkation area, as it will slow things down for every9one.
If you're lucky enough to be sailing a back to back cruise, the cruise line will issue you an in-transit card. You will have to walk off the cruise ship, but will usually be allowed to walk back on once the passenger count is reset to zero.
Disembarkation Tricks and Tips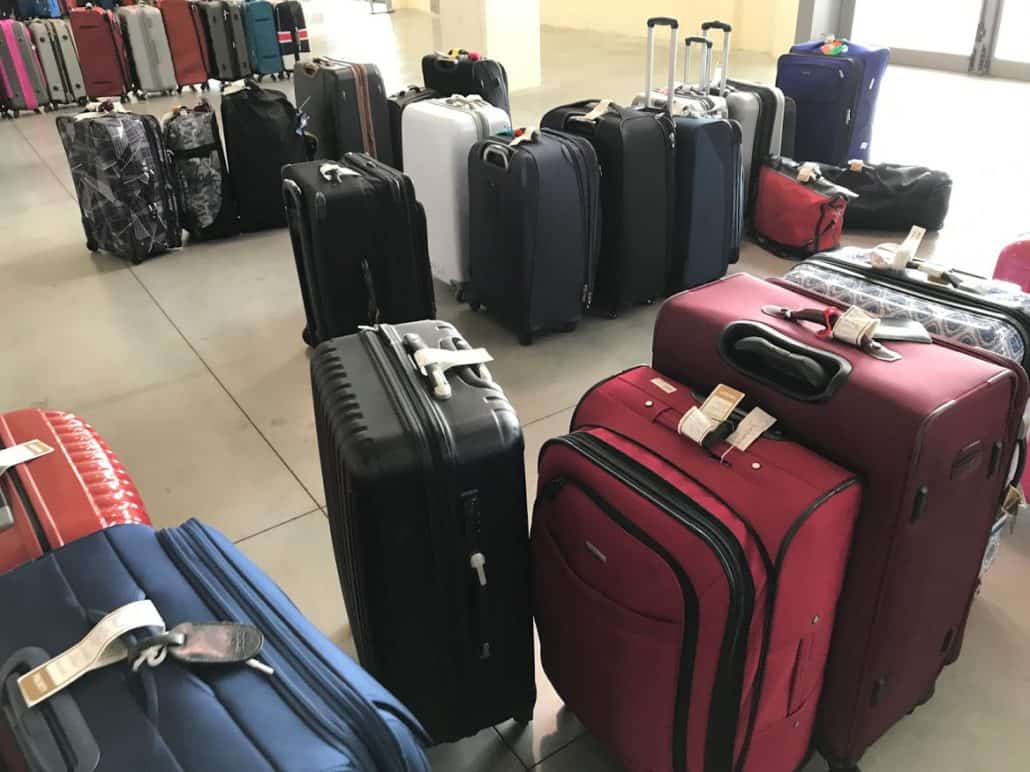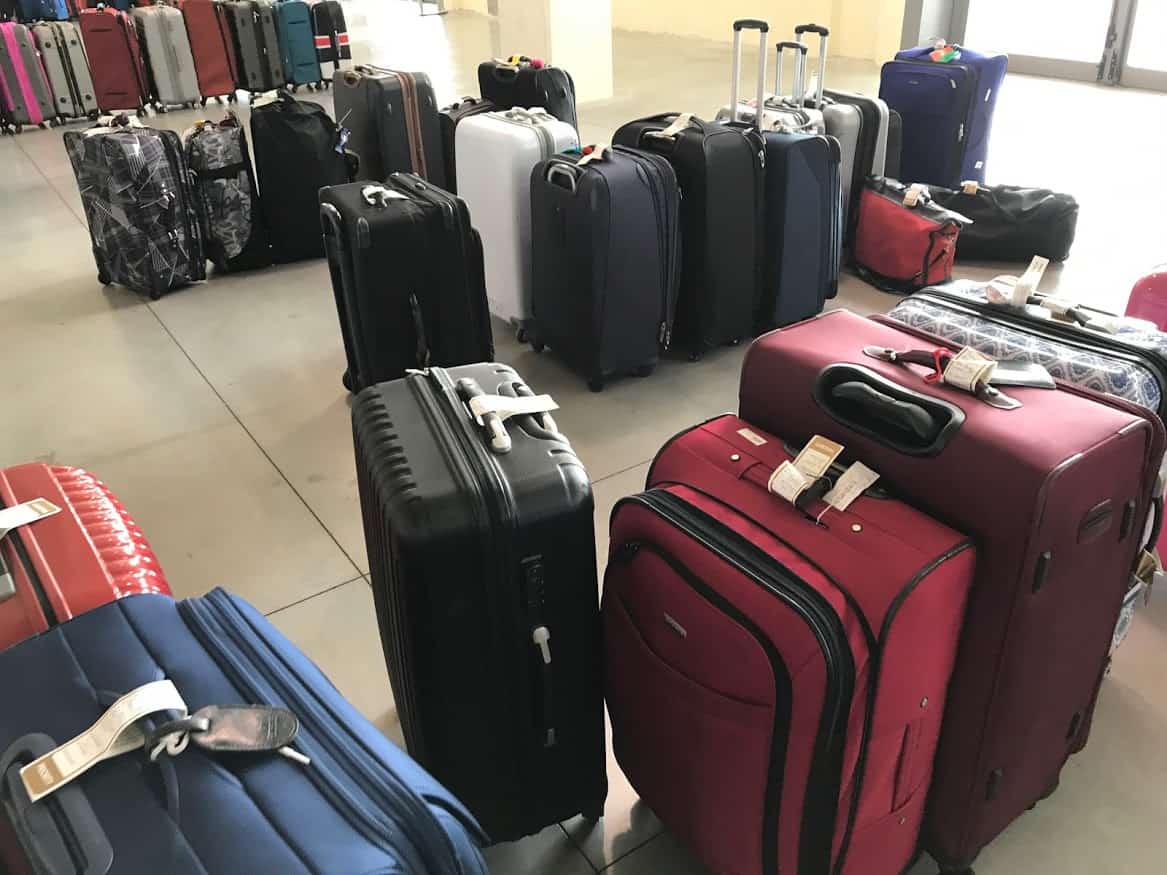 If you have an early flight, it's wise to opt for express disembarkation in order to avoid any delays. Better still, try and avoid cutting it even close to close. You'd be amazed how easy it is for something to go wrong and lead to missed flights!
If you choose checked luggage disembarkation, you can have a porter bring your luggage to the curb or to your car. The baggage porters typically have a dedicated customs line that will get you out the door quicker. It is customary to extend a gratuity of a dollar or two per bag when using this service.
Keep your paperwork in your hand the whole time. You will be asked for it several times between the ship and the customs area.