Overview:
Programs for Babies: While babies 6 months and older (or 1 year and older for longer sailings) are welcome on Holland America, there aren't any programs for them until age 3. There is babysitting for children 5 and under, but it's provided by staff on a volunteer basis and isn't guaranteed, and it's also not available while the ship is in port.
Programs for Kids: Club HAL – Kids, is for ages 3-7 (and must be completely toilet trained). Kids can participate in activities such as storytelling, treasure hunts, crafts, ice cream sundae parties, a farewell pajama party, and more. Holland America also offers Club HAL After Hours, which is from 10pm-12am and is $5 per child. If you have a budding chef, there are hands-on cooking classes for both kids and teens. Workshops are divided into two age groups; 3-7 and 8-15.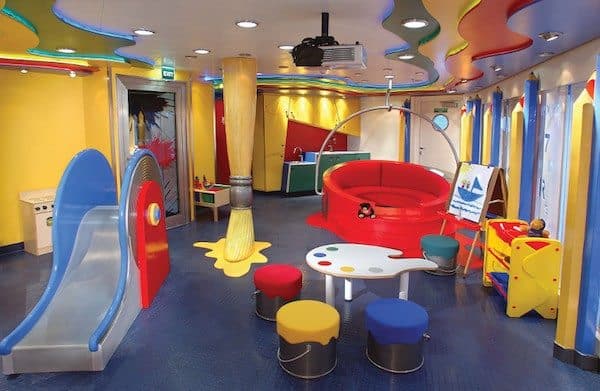 Programs for Tweens: Club HAL – Tweens is for tweens ages 8-12. There are activities like relay races, sports competitions, Xbox tourmanents, karaoke disco, and their award-winning National Park Service Jr. Ranger Alaska program.
Programs for Teens:  Teens aboard HAL can enjoy The Loft, and exclusive area just for them featuring things like mocktail mixology classes, hip hop classes, sports competitions, night club events, and girls vs guys scavenger hunts. Teens can also participate in the cooking classes if they're 15 and under.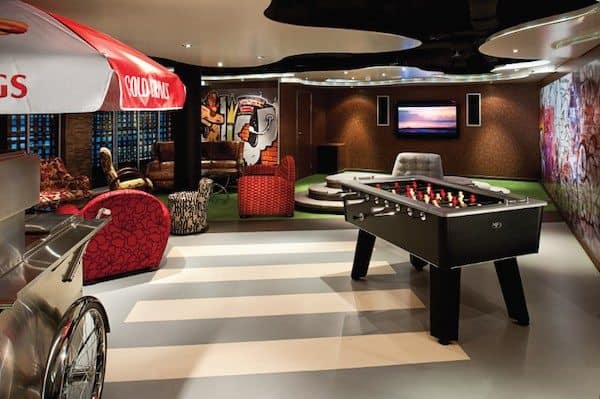 Family Programs: Kid-friendly birthday parties can be arranged in advance of your cruise. Holland America also offers 3 different tea events throughout longer cruises, including Royal Dutch Tea, Indonesian Tea, and the Cupcake Tea. Each afternoon tea has its own spread of teas and food to fit the theme; the cupcake tea features 10 different kinds of cupcakes! This one is especially popular with kids.
Family-Friendly Shipboard Amenities: For family-friendly fun, there's live performances, singers, movies in the theater, the pool, and more. There's also kid-friendly food onboard, including favorites such as spaghetti and chicken fingers.