Imagine a cool drink in hand, the ocean winds sweeping across the Lido deck, and the world's worries a thousand miles away. You've booked and paid for your dream cruise, counted down the days, and clocked out of work.
It's time to relax and live stress-free… but not so fast! Before embarkation day, you might wonder, "How much money should I take on a cruise?"
Glad you asked! Before your cruise adventure begins, you definitely need a budget. Or, at the very least, have an idea of how much things cost.
Remember, it's better to save up more than you need and wind up spending less than overcharging your credit card with an unexpected amount. Come along as we navigate different scenarios that will help you answer the question, "How much money should I take on a cruise?"
Transportation to the Port
It's no wonder the most popular question is, "How much money should I take on a cruise?" Many factors must be considered depending on how you'll arrive at the cruise port.
If you're planning to fly into the city you're departing from, plane ticket prices can vary depending on when you book it and how far away the destination is.
If you're driving a few hours to port, you must factor in the cost of gas and any possible car maintenance needed before heading out on the road for several hours.
Regardless of which way you're traveling, remember to plan for food and drinks along the way; this can be a critical step in the budget if you have a large family.
Hotel Stay
Whether you're flying or driving, your travel plans will likely include a hotel stay. Advice you often hear from seasoned cruisers is to fly/drive in the night before your cruise to account for any travel hiccups along the way.
You want plenty of time to deal with any issues with travel so you don't miss your cruise.
Hotel prices can vary from $100 up to $400 or more depending on the type of hotel you're looking for, the location, the length of your stay, and if it's a holiday weekend.
If you have access to a credit card or are a hotel points member, look into getting your hotel stay for free, either with points or cash back offered by the credit card.
Port Parking
If you're driving into port and plan on parking your vehicle at the pier, expect to pay $15-$20 a day for port parking. There are several parking options that you can book in advance.
Lots range from secured locked parking garages to covered parking and economy lots. If you're looking for covered or gated parking, booking in advance is best, as these are popular options and can sell out.
The port typically has economy lots that are a little further away but offer shuttles for guests, so you can drop off your luggage with a porter if you desire, park, and hop on the shuttle back to the ship.
The port of Galveston typically has promo codes to get a small discount off of your total parking price. Be sure to double-check for codes or discounts with your parking lot of choice.
Don't forget to carry cash for a tip for the porter and shuttle driver if you desire.
The Drink Package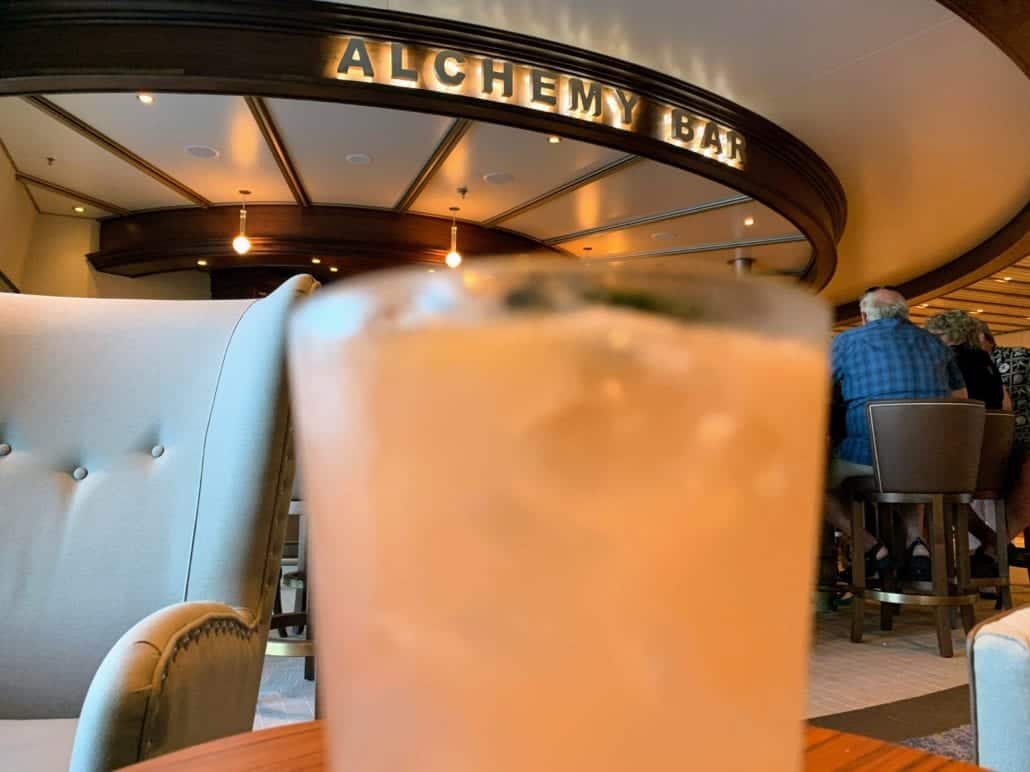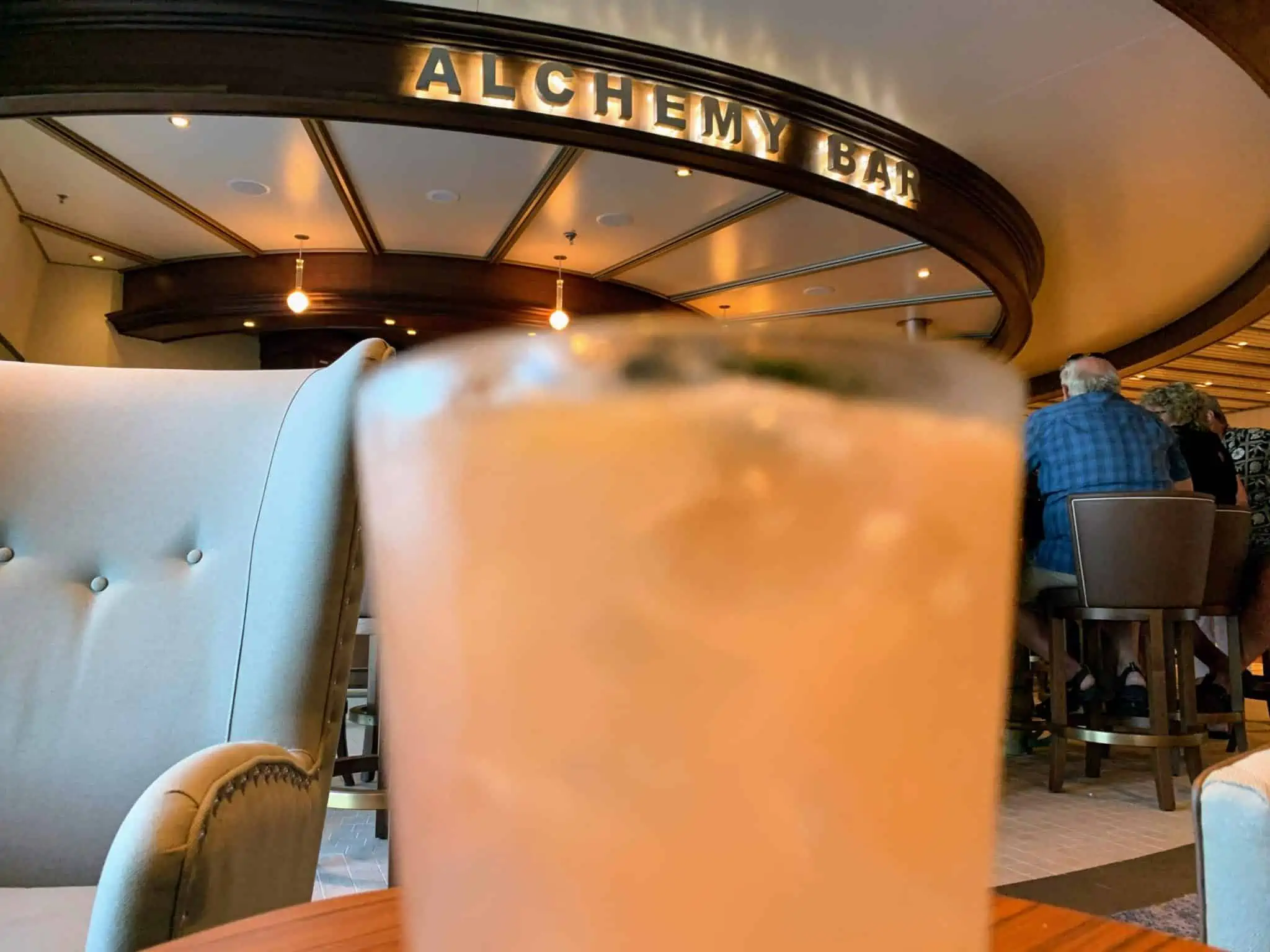 One of the most asked questions for any cruise is, "Is the drink package worth it?" Well, the answer depends on several factors.
When it comes to budgeting for a cruise vacation, this can be one of the biggest ticket items that can make or break a budget. If you plan to purchase a drink package, it's a great idea to do this before embarkation day for several reasons.
First, you can pay the total amount of the package in small amounts or all together if you wish. Also, most cruise lines offer a discount if you purchase the package before getting on the ship.
Finally, seasoned cruisers say they love the drink package because it allows the cruise to feel more like a "vacation" in the sense that they can order specialty coffees, energy drinks, soda, alcohol, and milkshakes without having to worry about a tab at the end of the cruise.
The amount you will need to factor into your budget will depend on the cruise line and the length of your cruise.
Embarkation
When you start the embarkation process, you can use a credit card or cash to link up to your onboard spending account.
Using a credit card is much easier and painless. You can set this up in your cruise account before embarkation day. Then, when you arrive on board, you'll receive your room key, which doubles as your onboard credit card.
If you take the cash option, you'll have to go to the guest relations desk on the ship and activate your card. You'll typically have to put down $250 to start.
Keep in mind, with the exception of the casinos, cash and credit are not accepted on board. The bars, shops, and excursions at the ports of call are all paid with your onboard purchase card.
If you're a gambler or want to spend some time in the casino playing slots, this is another expense to factor into your budget. Having a rough amount in mind is a good idea since the slots can eat up that money quickly!
Onboard
Tipping your room steward, table waiter, and head waiter in the dining room at the end of the cruise is customary.
However, many guests opt to prepay gratuities before getting onboard, so it's one less thing to worry about. Some guests who prepay ahead of time also bring extra cash onboard to tip their steward extra at the beginning of the cruise or at the end.
On most U.S.-based cruises, gratuities are calculated at around $15 per person per day. However, it is customary to tip more as the staff works extremely hard and long hours to make your vacation great.
How Much Cash is needed to budget for a day in Port?
While you may be asking, "How much money should I take on a cruise?" Since most of your expenses while onboard the ship will be taken care of with your onboard purchase card, your port day goals will influence how much cash you'll need off the ship.
When you disembark at each port of call, there are several factors to take into account for your budget. First, transportation to an excursion or just in general.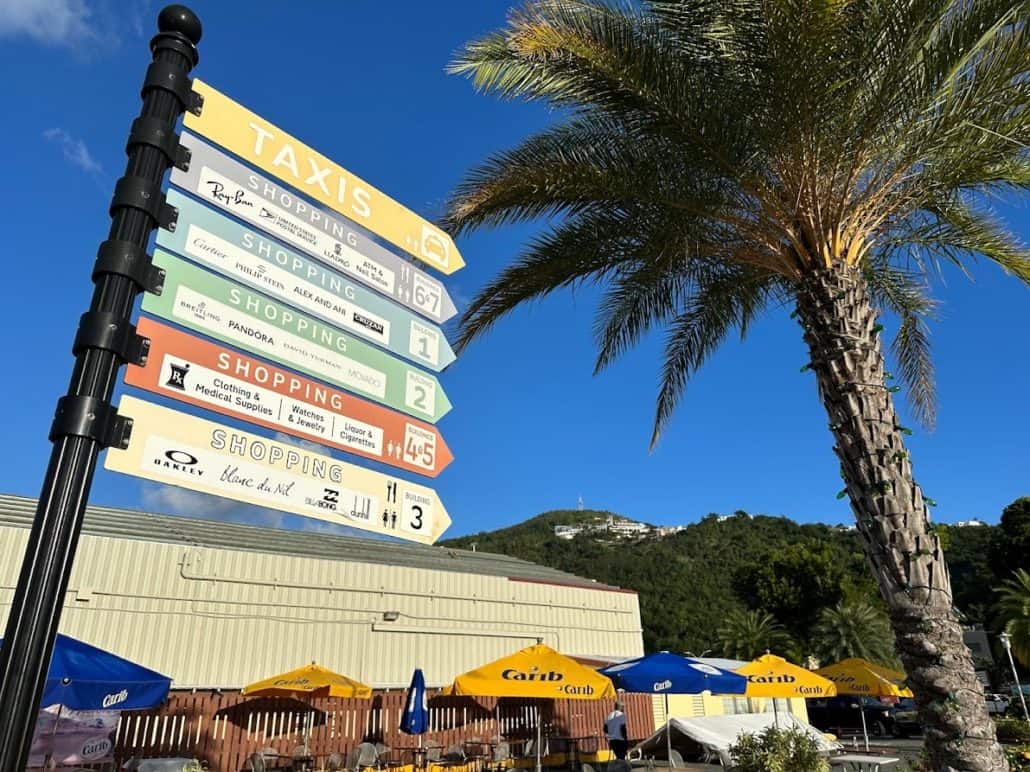 Taxi drivers typically charge per person, ranging from $10-$15 one way plus tip. If you've booked an all-inclusive excursion ahead of time, you won't have to worry about the added cost of food and drinks; however, remember to factor in cash for tips at the resort.
Meals can range from $10 to $20 per person for each meal before tip. If you're planning on drinking alcohol in port, that is definitely another factor to consider when making your budget. Of course, this can vary depending on how many drinks you have; they typically range from $11-$16.
Related: Hidden Cruise Expenses
If you're someone who loves to take a piece of your travels home, souvenirs will set you back by $10 to $20 per person per day, depending on your love of shopping.
Don't forget to allocate $20 daily for miscellaneous expenses, as unexpected costs can often sneak up on you. Remember, researching your ports can help a lot when it comes to planning your budget, and it'll give you a better idea of what you'll spend each day.
Overall, without including alcohol, you should anticipate budgeting approximately $100 to $120 per day when you're exploring the ports.
| Expenses | Cost per day |
| --- | --- |
| Taxis | $40 |
| Tipping | $20 |
| Meals | $10-$20 per meal |
| Souvenirs | $10-$20 |
| Miscellaneous | $20 |
| Total | $100-$120 |
Hopefully, this will help you answer the question, "How much money should I take on a cruise?" The amount will vary depending on your budget and party size.
You know your spending habits and how much you plan on drinking, gambling, eating out, and exploring. Have a blast on your next cruise without spending more than you planned to.