We've been known to offer up tips on how to lose weight during a cruise and even occasionally brag about having actually come home weighing less than we did when we boarded the ship. But the real experts in the field are throwing their hat into the arena as Weight Watchers hosts a series of cruises aboard the MSC Divina out of Miami.

The Ultimate Healthy Cruise?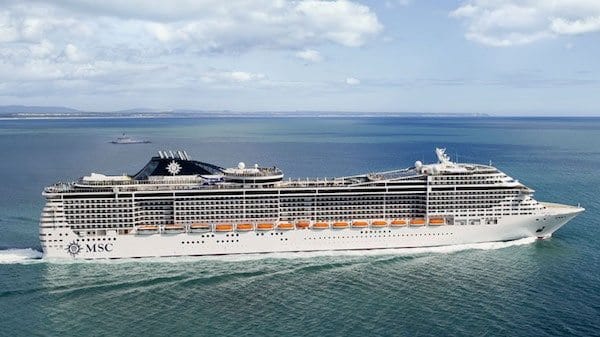 While one might not necessarily think of cruising and a healthy lifestyle going hand in hand, it turns out there's a big crossover between the two. "We did a lot of research," Ryan Nathan, vice president of products, licensing and E-Commerce for Weight Watchers told Bloomberg news, adding that they quickly learned their member base loved to cruise. "It's natural for us to go on this endeavor to show our members, 'Hey, you can have fun and eat great food, and you don't have to feel like a diet is a deprivation."

Nathan added that Weight Watchers would not be setting goals for participants and that it was "not slim-down camp," but rather an extension of their popular and very successful Beyond The Scales program, which shifts the focus from weight loss to overall fitness.
What They're Offering
So how will the Weight Watchers cruise differ from your ordinary cruise? For one thing, participants will be given the opportunity to keep track of their points thanks to menus listing the point values of various meals and snacks. There will also be Weight Watchers meetings for anyone looking to take part, as well as special classes, lectures, and cooking demonstrations, all catered toward promoting a healthier lifestyle. And should you wind up hitting the buffet a little too hard, they'll also offer exclusive fitness programs to help you work up a sweat (and off that chocolate cake) the next day!

Clearly, this is an idea whose time has come, as the first cruise — which will take place
The week of May 6-13th — has already sold out! But there are still spaces available on the second sailing, leaving Miami on November 11th. For information, click here.
Would you be interested in doing a Weight Watchers cruise? What one tip would you give fellow cruisers who want to eat healthier during their upcoming trip?