American Cruise Lines has announced that its 175-passenger cruise ship American Constitution has begun cruising Chesapeake Bay and making port stops in Washington D.C. at The Wharf.
American Constitution was the first cruise ship to call on D.C.'s Southwest Waterfront in over 60 years during its inaugural cruise in 2018, and remains the only cruise ship to dock inside the country's capital since that time.

This month, the vessel began operating American Cruise Lines' popular 11-night American Revolution itinerary which explores the shores of Chesapeake Bay and celebrates a region that's steeped in American history.
"The Wharf has become a vibrant and bustling area along D.C.'s historic waterfront. Our guests love docking there and we very much appreciate our partnership with The Wharf Community Association," said Charles B. Robertson, President & CEO of American. "From the moment our guests step off the ship, they can immediately start enjoying one of the hottest new spots in our beautiful capital city."
"American Cruise Lines long-term partnership with The Wharf is important in reestablishing Washington, D.C. as a true waterfront city. We are thrilled to be included in their exceptional river cruising itinerary for 2021 and continue to be delighted in the number of visits the American Constitution will make to The Wharf this year. The sight of this magnificent vessel sailing to The Wharf, as it maneuvers from the Potomac River is breathtaking," said Robert Rubenkonig, Director of The Wharf Community Association.
READ MORE: Two U.S. River/Coastal Cruise Lines Are Sailing Again
Both onboard and ashore, American Cruise Lines brings together Revolutionary War experts, historians, authors, and reenactors to bring history to life. Passengers experience tours, lectures, and presentations that focus on the region's towns, monuments, historic cities, and lore that shaped the nation.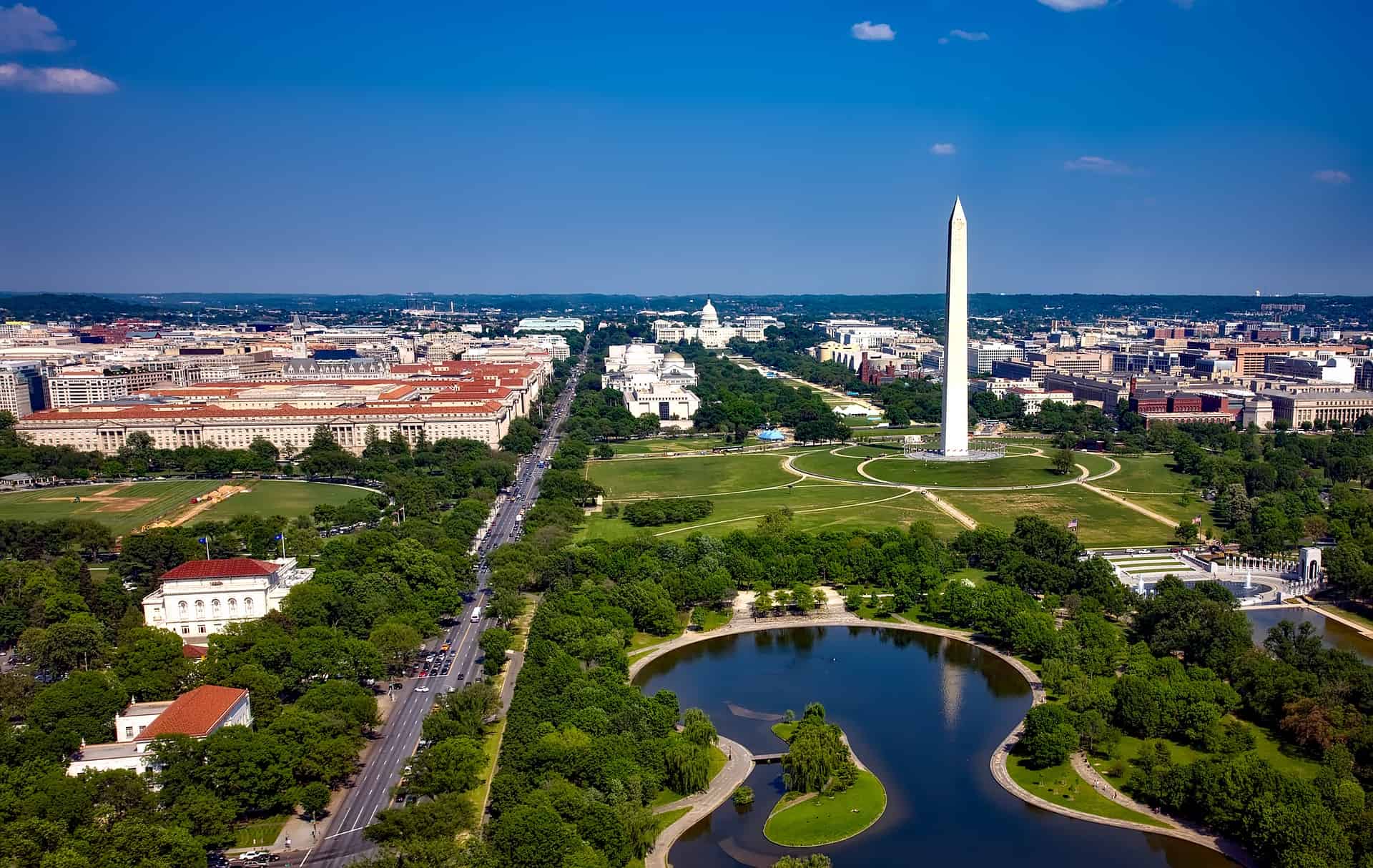 Itinerary highlights include visits to the cities of the "Historic Triangle:" Williamsburg, Yorktown, and Jamestown. Cruises include guided tours of Washington, D.C., Mount Vernon, and Annapolis. Private tours are also available, where visitors can experience the Smithsonian Museums, visit Harriet Tubman's Underground Railroad exhibit, and sail on an authentic "Skipjack" through the Blackwater National Wildlife Refuge.
Each spring and fall, the cruise line offers the 11-night American Revolution cruises as well as a shorter eight-night Chesapeake Bay cruise — both roundtrip from Baltimore. The 11-night voyage stops in Norfolk, Williamsburg, Yorktown, and Mount Vernon, Virginia; Washington, D.C.; and Cambridge, St. Michaels, and Annapolis, Maryland.
READ NEXT: CDC Provides New Guidance, Says Cruises Could Possibly Resume In July