Boutique cruise line Azamara Club Cruises has announced what's on the roster for their ships in 2021.
Continuing their dedication to immersing guests in the destinations they visit around the world, the line will set sail across four continents between January and March 2021. Itineraries will include 50 late nights and 27 overnight stays in some of the world's most popular destinations.
Back by popular demand, the Japan country-intensive sailings will give passengers the chance to dive deeper than ever into the destination. The 15 and 16-night cruises will visit up to 13 ports across the country, including Tokyo, Aomori, Hakodate, and Kobe.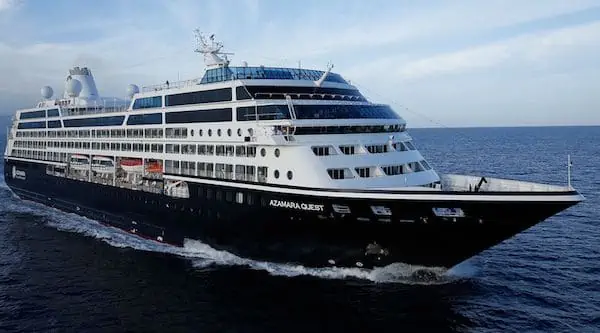 Azamara Pursuit, which just set sail in August after a major renovation, will make her debut in Australia and New Zealand, visiting 18 ports in total there. Highlights will include Sydney and Melbourne in Australia, and Auckland, Napier, and Akaroa in New Zealand.
The cruise line will also be offering more ways to experience South American and South Africa in 2021. They will launch a Rio Carnival sailing on Azamara Quest, plus a South Africa country-intensive sailing on Azamara Journey.