Carnival Cruise Line wants its passengers to do two things: Have a great time and, as a result, make plans to come back for more. That's why they offer incentives to people on current cruises if they book their next one before disembarking.
But this week, word began to spread of a few major changes that have been made by Carnival to their Future Cruise Vacation plan… and it's not going over well with some folks.
Future Cruise Program Changes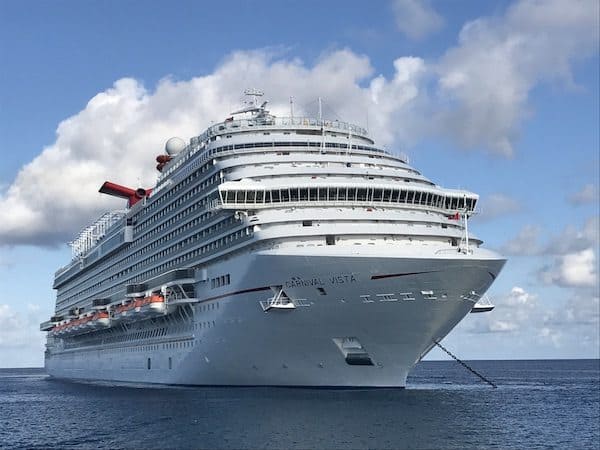 What's Changing?
First, the good news: cruisers will still be able to book a future cruise either while on board or within two weeks of their return to shore, and they'll be able to do so via the Carnival HUB app, an on-board Loyalty and Cruise Rep or a travel agent. In the past, guests could only book through the on-board reps. 
At the time of booking, cruisers will be able to take advantage of reduced deposits and a two-category upgrade in combination with Early Saver rates which feature price protection.
Bookings Are Non-Refundable
That said, because bookings will be of the non-refundable variety, passengers who opt to change their sail date will lose the on-board credit. That credit will also be forfeited if the price drops and you opt to rebook, which was not true previously. And while in the past the amount of the credit offered varied depending on the length of cruise, it will now be a flat rate of $25 per person (up to $50 per cabin) across the board with the exception of suites, which will receive a $50 per person credit (up to $100 per cabin).
Travel agents will still be able to book their clients into a group booking with this offer, however the previously available — and wildly popular — Friends & Family vouchers (which allowed folks who might like to travel with you to get the same deal) will no longer be offered.
How Does This Compare?
For comparison, Norwegian Cruise Line offers a Cruise Next program whereby passengers can buy a "future cruise certificate" for $250 and receive an instant $100 on-board credit. Passengers do not have to book a specific cruise, and have up to four years to apply their purchased certificates. Guests can buy up to four certificates at a time, and they can be transferred to other people.
Carnival, however, remains the only cruise line which allows passengers to take advantage of a Future Cruise Vacation promotion up to two weeks after they disembark.