First introduced in 2017, Norwegian Cruise Line's Upgrade Advantage program is as popular as it is confusing to many first-timers. But if you're hoping to be upgraded from a stateroom to something nicer, it's important to know exactly how this program works.
So read on for all the details about Upgrade Advantage and a few tips on how to get the most out of it!
How Upgrade Advantage Works


While cruisers have long hoped for visits from the "upgrade fairy," Norwegian's program makes things at least a bit less random, allowing passengers to place bids on various stateroom categories.
The hope, of course, is to wind up in a better class of cabin at a substantial discount. In essence, it is a form of gambling; and just like in a casino, the better you understand the game, the likelier the odds you'll come out a winner.
In a nutshell, Upgrade Advantage is a program in which eligible guests receive an email asking if they would like to place a bid on a stateroom.
Those interested are directed to a separate webpage that shows them what categories they are eligible to bid on and a sliding scale that shows the amount of their bid and — via a corresponding color-coded meter — whether that offer is considered poor, fair, good, strong, or excellent.
Sounds simple enough, right? There are, however, some pretty important things you should be aware of, including the following: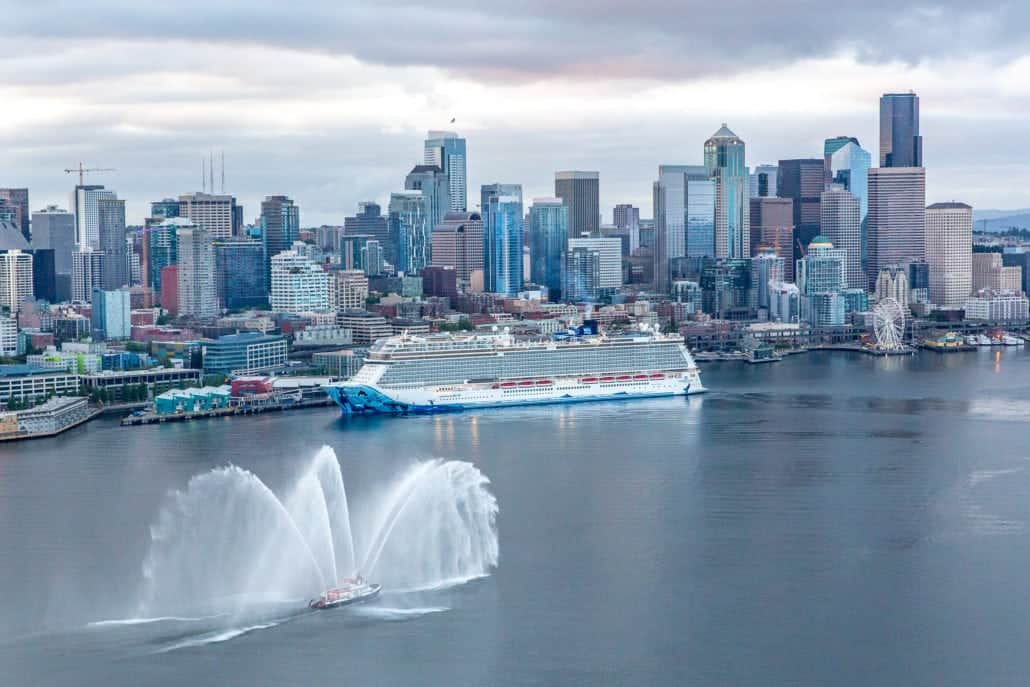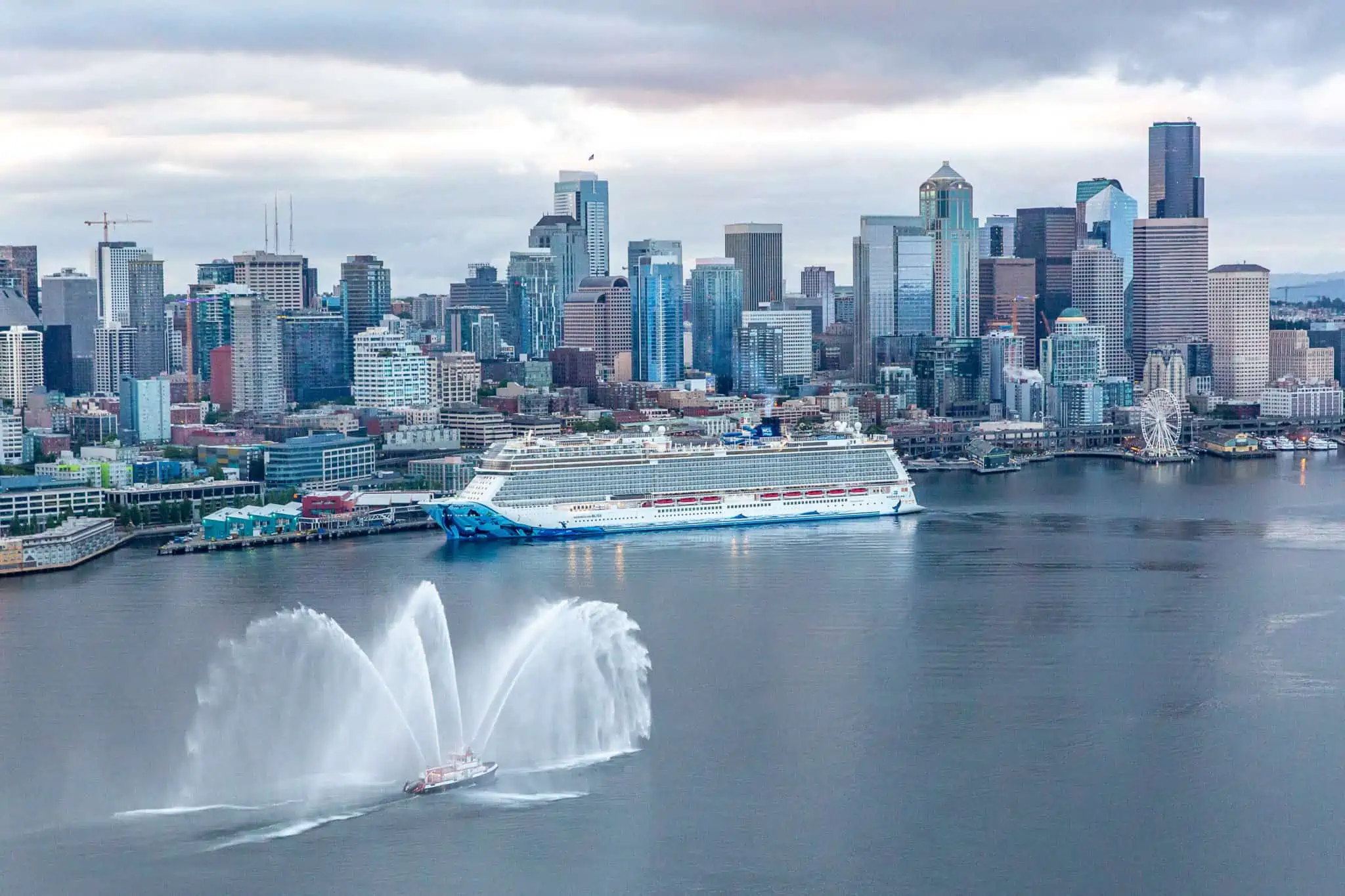 READ MORE: Overview: Norwegian Cruise Line's Vibe Beach Club
Not everyone is invited to bid. The number of offers that go out depends entirely on the ship's size and what stateroom categories are available. You might receive an offer if you are traveling in a group and have several staterooms booked. Meanwhile, the other people in your party — even those in a similar stateroom category — will not.
Not all bids are accepted. Even if your bid is accepted, the family members you booked into a connecting stateroom may not have their bid accepted, even if you place the same bid.
You can bid to upgrade up to two categories. Typically, if you have an interior stateroom booked, you won't be allowed to bid on a suite in the Haven. Instead, you can bid on an ocean view or balcony stateroom. Likewise, if you are in a balcony cabin, you can bid on a mini-suite or Haven stateroom.
Your bid amount will be doubled. When placing a bid, the dollar amount is per person, double occupancy. In other words, whether one or four people are staying in the stateroom, your bid is for two people. So if, for example, your bid to move from an inside cabin to a balcony is $700, you will be charged $1400 if the bid is accepted. And obviously, the higher the bid, the better your chance of accepting it. While middle-of-the-road and even low bids often win, the odds improve significantly when your bid is more generous.
Once accepted, you are locked in. Nothing changes if your bid isn't accepted. You won't be charged for placing a bid, and you can modify or cancel your bid at any time, assuming it has not yet been accepted. However, once your bid is accepted, your corresponding credit card will be charged immediately, which is non-refundable.
You will NOT receive additional promotions/perks. Norwegian passengers receive "perks" based on the category of room they book. The higher the category, the better the perks. However, when bidding for an upgrade, you retain the perks with the stateroom you originally booked, not the one you are upgrading into. For example, guests who have booked interior rooms generally receive one promotional perk — from free Wi-Fi minutes to the Ultimate Beverage Package — for "free" (not including any associated taxes, fees, or gratuities). Those booking a balcony room generally receive two perks.
Why bidding isn't for everyone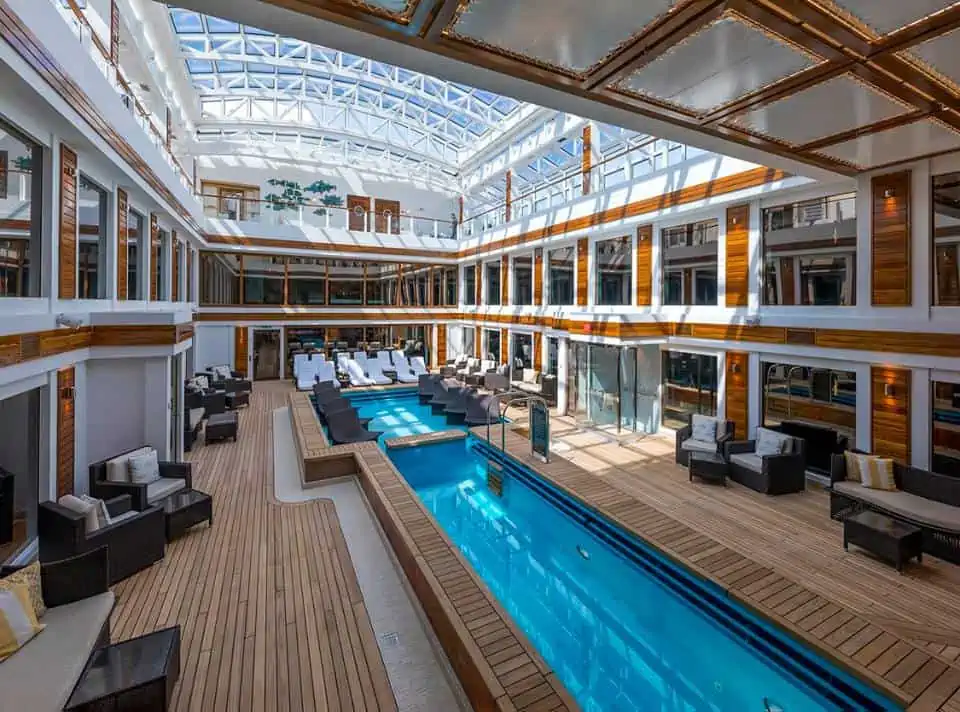 READ MORE: Question: Norwegian Cruise Line's Upgrade Advantage Program
The process is relatively simple and can result in some pretty deals. Depending on the sailing, it is quite possible to place a minimum bid and win, thus allowing yourself to move into a better stateroom category for a somewhat unsubstantial amount of money.
This is, however, more of the exception than the rule.
So why wouldn't one take a chance and place a bid? One might want to think twice for a few reasons, especially if you are the cruiser who likes to plan out every detail of their trip in advance.
You have no control over where you'll wind up. While bidding on a specific stateroom category, a room within that category will be assigned to you once your bid has been accepted. This means that you might wind up in a cabin above a nightclub, below a bowling alley, or in a great stateroom in a fine location. But if you're the type of traveler who wants as much control over their environment and location as possible, this isn't an option you should pursue.
Your bid may not be accepted until the last minute. Generally speaking, emails soliciting bids do not go out until after the final payment date for the cruise has passed. Once you have placed your bid, Norwegian can accept it at any point. This could mean five minutes after you hit "submit" or two days before sailing. Essentially, if you're someone who tends to spend weeks planning the quickest route from your cabin to the buffet, the Upgrade Advantage program is likely not a good fit.
Final Thoughts
For many, the Upgrade Advantage program is a roll of the dice worth taking. However, the best advice is that you should never count on an upgrade when booking a stateroom.
DIG DEEPER: 12 Things to Know Before Sailing Norwegian Cruise Line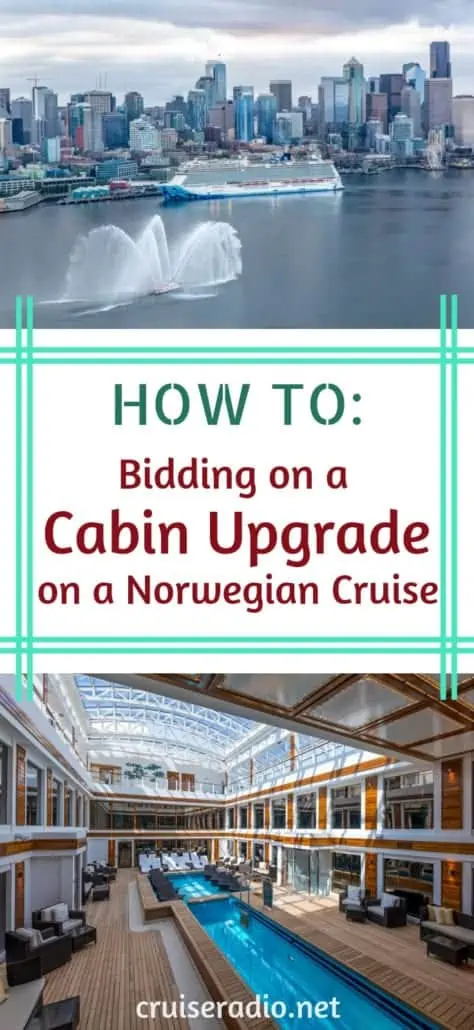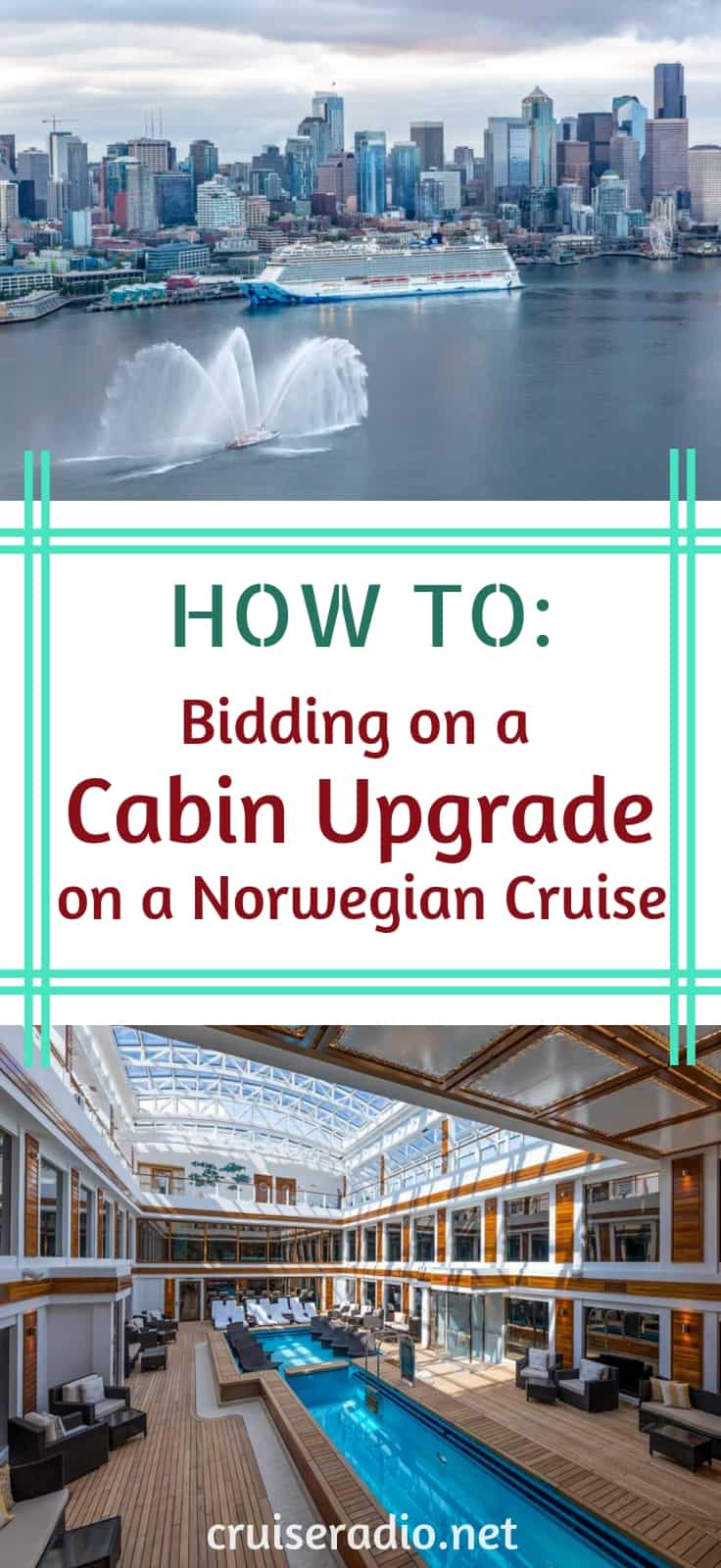 SaveSave