The folks at Carnival Cruise Line know that vacation or not, many passengers need the internet.
It might be great if we could all disconnect when we set sail, but some of us can't… and most of us won't. So every ship in the fleet is outfitted with wireless internet which can be purchased. But how much will it cost and what are the various packages? That's what nearly every cruiser wants to know, and that's what we're here today to answer.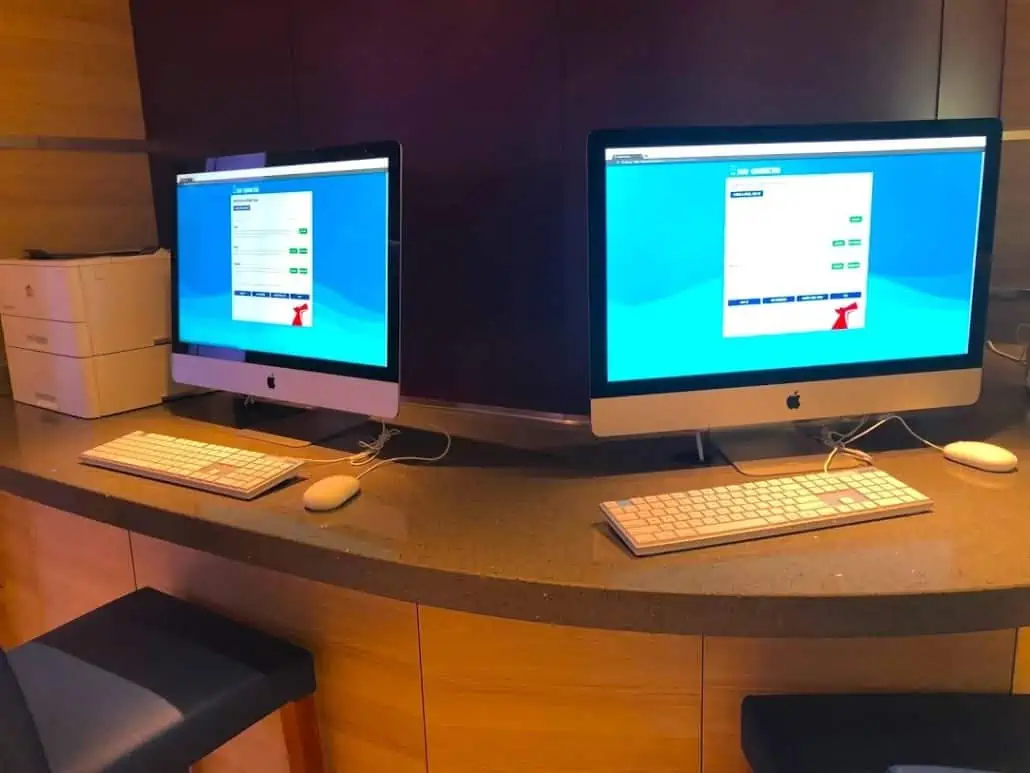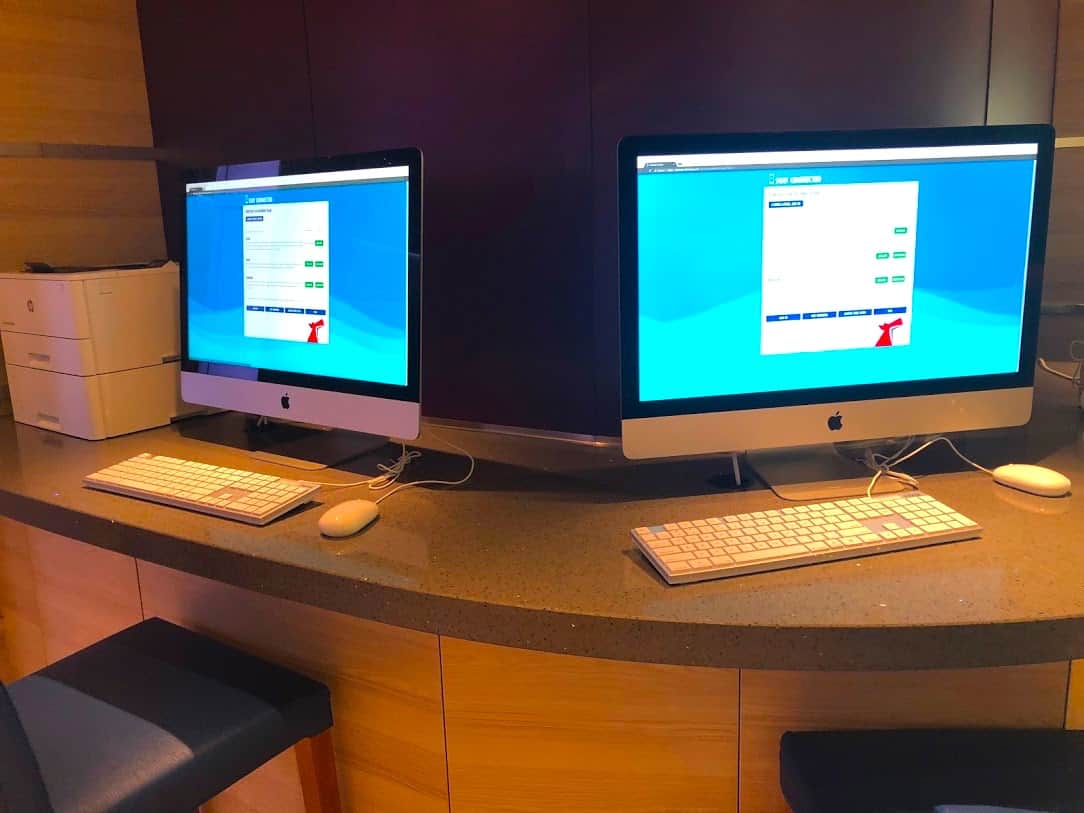 When the internet was first rolled out on cruise ships in the early 2000s, guests had to go to a workstation — usually, a bank of computers set just off the atrium — in order to access the web. Back then, there was almost always a full-time employee of the satellite company which provided the internet access to assist you with getting online and any billing discrepancies.
READ MORE: 11 Reasons to Download Carnival's Hub App
These days, connecting to the internet is far simpler, and it's almost hard to imagine a time when we couldn't just pop open our laptop on the balcony of our stateroom and check our email, or use our smartphone to make everyone back home jealous with a few great selfies.
So let's dive in and discuss what you need to know about accessing the web — and how much it will cost — during your next cruise on a Carnival ship.
Note: This article was originally published in July 2018. It was updated in April 2022.
 Carnival Cruise Internet Pricing and Packages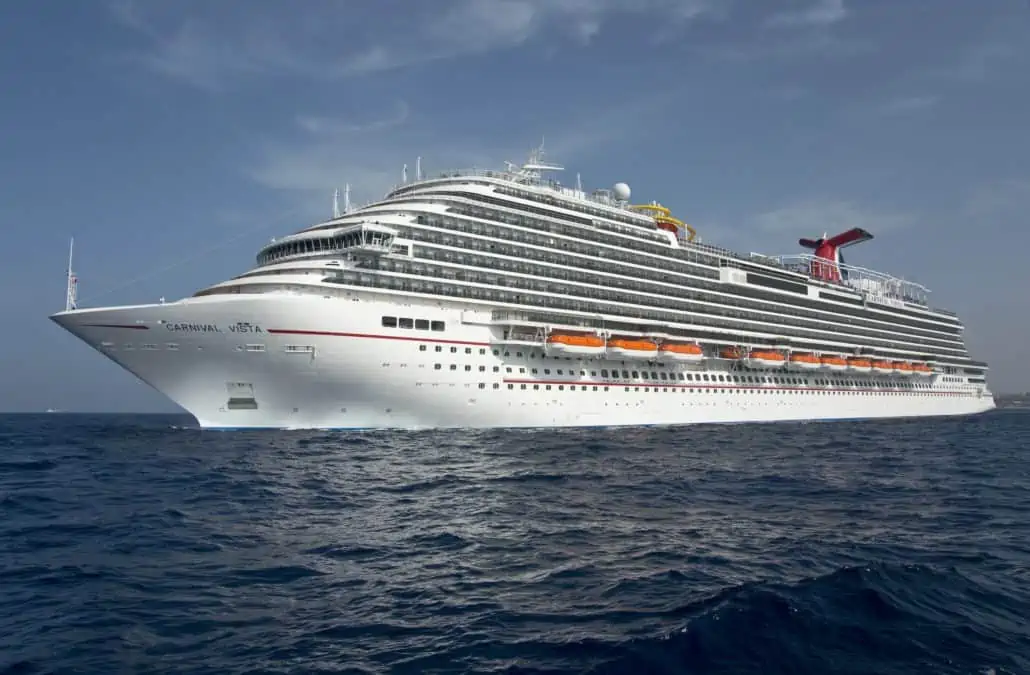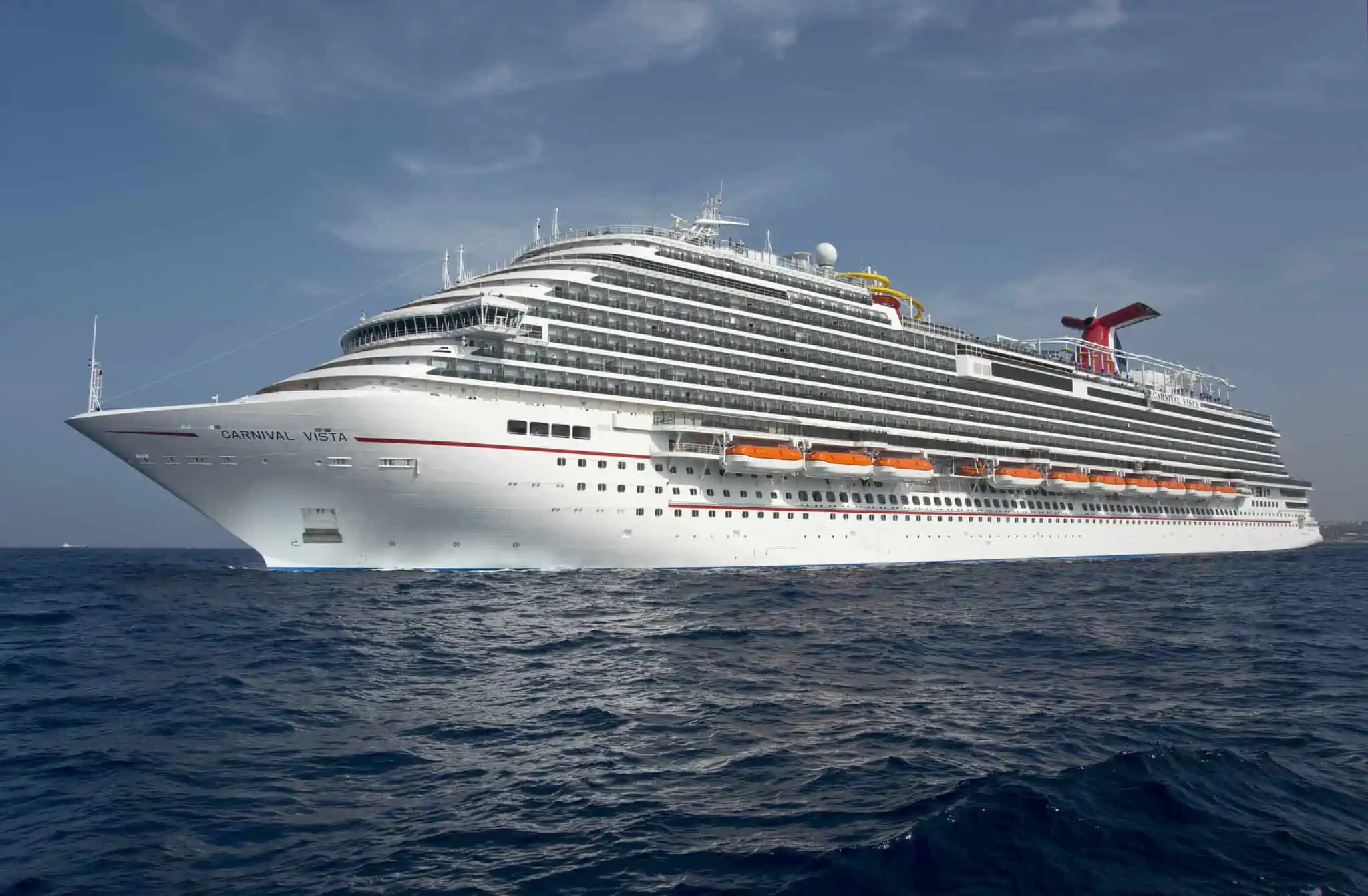 There are three different internet packages for you to choose from while onboard. Which one is best for you will depend entirely on what you're looking to do. Some people just want to check Facebook and send out tweets, while others want to watch movies or Skype with the office. Keep in mind that all of the internet plans are offered at a reduced rate if you purchase them before your cruise. In order to do so, all you need to do is sign onto your account at Carnival.com and click on the Cruise Manager page.
You can also head to Carnival.com/FunShops and find information on internet packages there. If you'd rather wait to buy until you're on board — which will cost you more than you'll pay if you pre-purchase — you can do so through the HUB app.
As we discuss the various program and pricing options, note that all prices are listed in U.S. dollars. The pricing we discuss here will be the pre-cruise cost.
Breakdown of Carnival WiFi Plans
As of May 1, 2022, the Social Plan is $8.50 per day and allows unlimited access to most of the popular social networking sites. This is for folks who want to use Facebook, Twitter, Instagram, Facebook Messenger, Snapchat, LinkedIn, WhatsApp, and similar websites/apps. You're also able to access airline apps to check in for your flight. Some of the airline applications currently supported are American, Delta, Southwest, United, Spirit, Southwest, Air Canada, Allegiant, Hawaii Airlines, and West Jet.
This plan is good for the basic internet user. It can be used on multiple devices, but only by signing out on one before signing in on another. But if little Johnny and Susie are both going to want to be on their phones at the same time, you'll need separate plans.
As of May 1, 2022, the Value Plan is $11.05 per day and gives you access to all the social sites mentioned above plus email, online banking, news, lifestyle, sports, and weather websites. Neither the value or social plans provide access to streaming of any kind. This plan is good for the moderate internet user looking to stay connected via social media while also perusing the web.
The Premium Plan starts at $13.60 per day and offers both of what the social plan and value plan include, along with internet streaming. Carnival boasts that this plan is three times faster than the value plan and lets you use Skype, Zoom, and Teams video calling.
I've also used Facebook Video and FaceTime with this plan and it worked well when not a lot of people were on. 11 p.m. to 8 a.m. seemed to be the optimal times for video streaming. This plan is a good choice for the person that needs to be fully connected or who has to work on vacation.
How strong a signal you get on the various plans can vary greatly from ship to ship. For instance, Carnival Vista and Carnival Horizon have upgraded bandwidth to allow more people to surf and stream video. When I sailed Carnival Magic in early 2018, the WiFi was awful. Even on the Premium Plan, it was pulling only around .04 Mbps. (For those of you who aren't technically-minded, suffice it to say it was really slow.)
All about the Carnival HUB App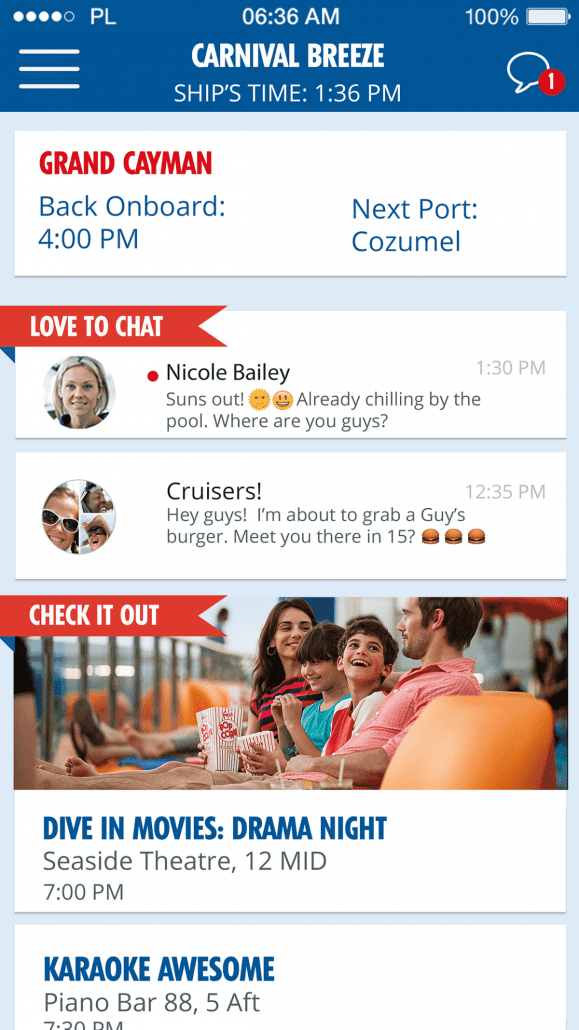 In 2015, Carnival Cruise Line launched the HUB app, which allowed guests to get online and do basic things like read an electronic version of the Fun Times, check their account balance, and see what the weather was like in their ports of call. Now, however, the functionality of the app has been vastly approved, allowing guests to do things such as:
Complete cruise check-in
Begin the mandatory muster drill
Order food for delivery to most spots on the ship
Read restaurant menus and make dining reservations
View ship maps
Chat with cruise companions
Purchase things such as shore excursions, drink packages, and wifi packages
READ MORE: Review: Does Carnival Mardi Gras Live Up To The Hype?
The app is currently available to be downloaded in the Google Play Store and on iTunes. It is suggested that guests download the app before they get on the ship in order to avoid being charged huge fees by their cell phone service provider during their sailing. Passengers do not need to purchase internet to use the app.
How fast is the internet?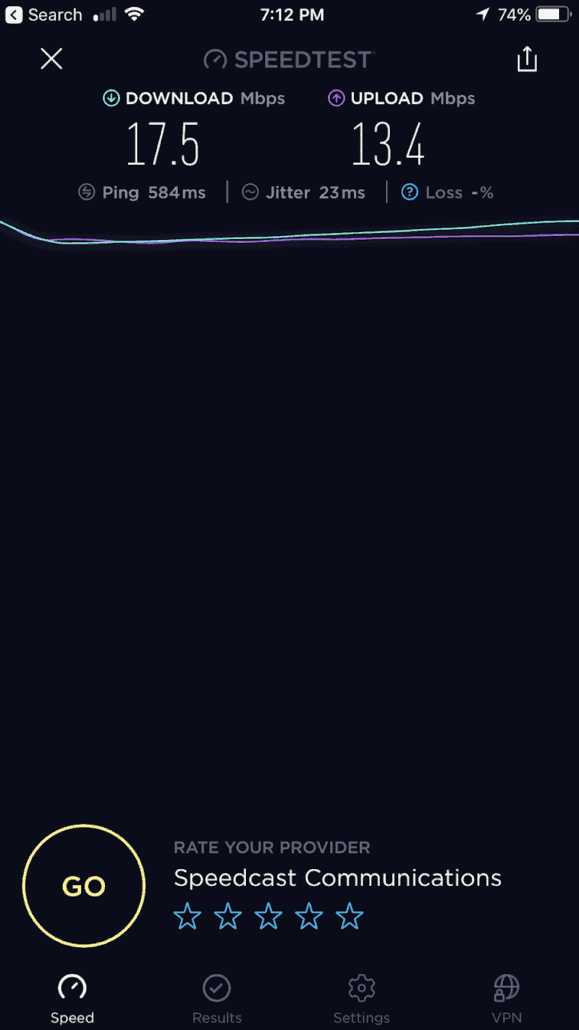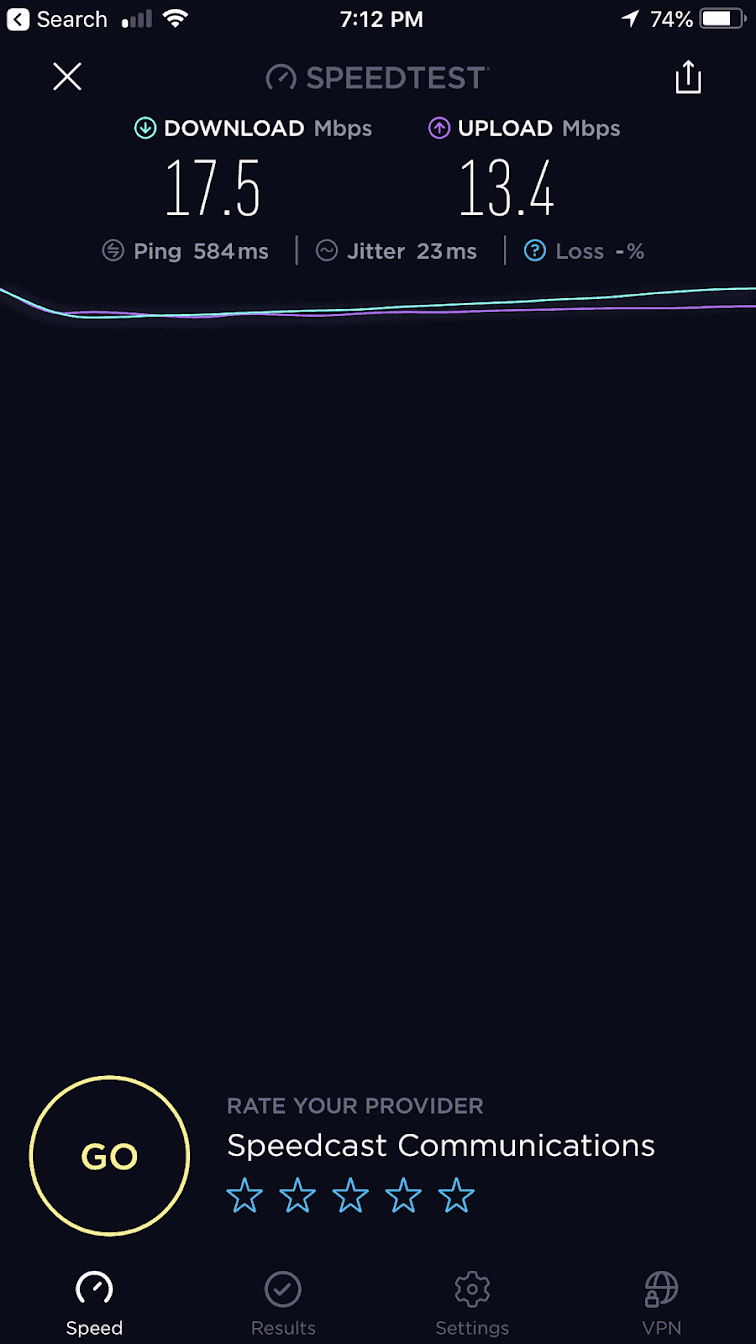 Right off the bat, know this: the cruise ship is receiving the internet signal via satellite. What does that mean? Well, the ship is constantly moving, so the signal is being transmitted to a moving target. How fast the internet is while you're on board will depend on several factors, including the ship's itinerary, how many of your fellow passengers are also trying to access the signal and — perhaps most important — which plan you purchased.
It's safe to say that most of the time, you're not going to enjoy the same internet speeds that you have back home. (Unless, of course, you have a crappy provider back home.) However, if you're trying to do everyday things like check Facebook, send an email (without a lot of attachments) or load a weather app, you'll be fine. Heavier-loading websites and smartphone apps may require a bit of patience.
Can I call home?
If you have the Premium Plan, you will be able to call home using a voice or video app such as FaceTime audio, Skype, or WhatsApp. If your phone has a WiFi-enabled calling and texting feature, you can also use that if you have purchased the Premium Plan.
I use T-Mobile, and the first thing I do when I get onto the ship is put my phone on airplane mode. I then turn on the T-Mobile WiFi, so that when my phone is connected to the ship's internet system, it will essentially function as a regular phone. WiFi calling does not use cell phone data; merely the internet. AT&T also offers WiFi calling.
Carnival WiFi Tips and Tricks
Purchase the plan before you leave to save money (around 15%).
Each plan will allow you to use as many devices as you like, but only one at a time. So if several people are sharing the plan, only one can be logged onto a device at any given time.
If you go to log in and someone else is already on the plan, it will ask you if you'd like to kick them off in order to gain access. On the plus side, if Mom or Dad wants to use the internet, they can boot their Twitter-obsessed kids off with ease.
The website says that streaming services such as Netflix and Spotify aren't able to be accessed, but I was able to use Amazon Music during my workouts without any issues.
If you figure a cruise is the perfect time to binge-watch something from Netflix, download the series before you leave home. Even if by some chance you were able to get it to work on board, the streaming would be as slow as molasses.
The $5 chat feature is a super-affordable way to stay connected with your travel companions during the cruise. You can purchase it once you're onboard and it will be billed directly to your Sail & Sign account.
If you're having internet issues of any kind, take your device to guest services and dispute the charges. If you can prove that your device is not connecting, they'll usually refund your money.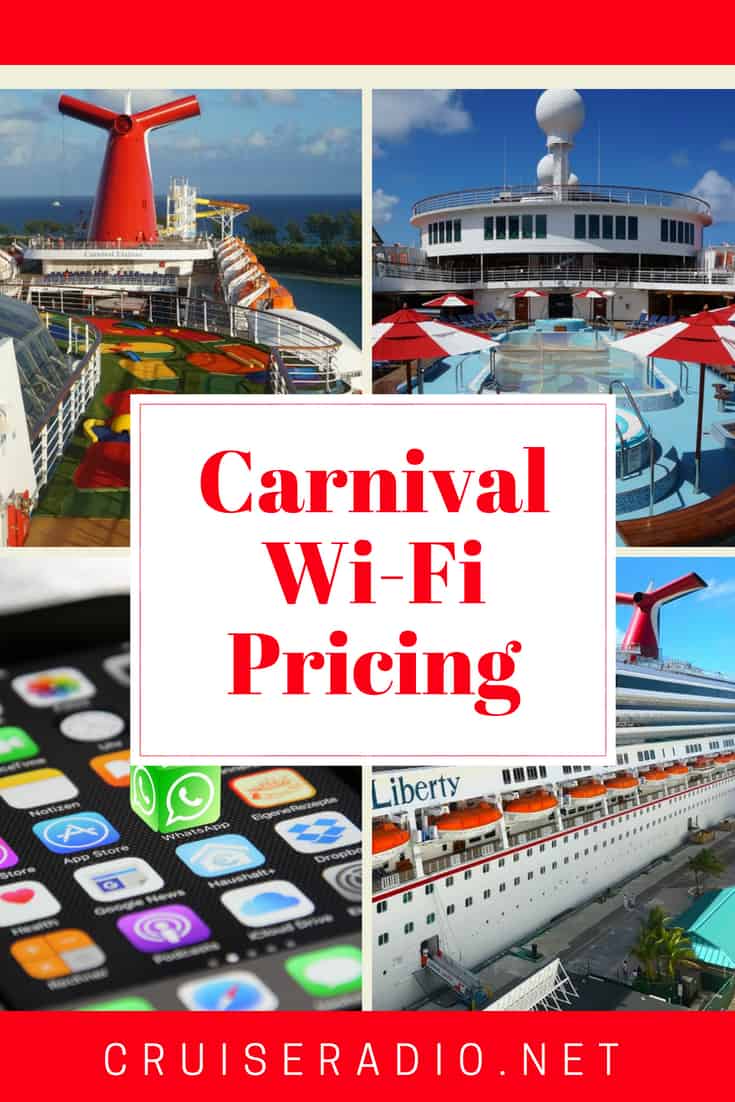 READ NEXT: 10 Secrets And Money-Saving Tips The Cruise Lines Don't Usually Tell You