It's far too easy to walk off a cruise ship having packed on a few extra pounds. And hey, it's your vacation… live it up. However, if you're going to wind up feeling guilty and punishing yourself ("Nothing but broccoli for the next five weeks!"), we have a few tips which might help ensure that the only extra weight you carry off the ship is attributed to the souvenirs stuffed in your suitcase.
1. Order Wisely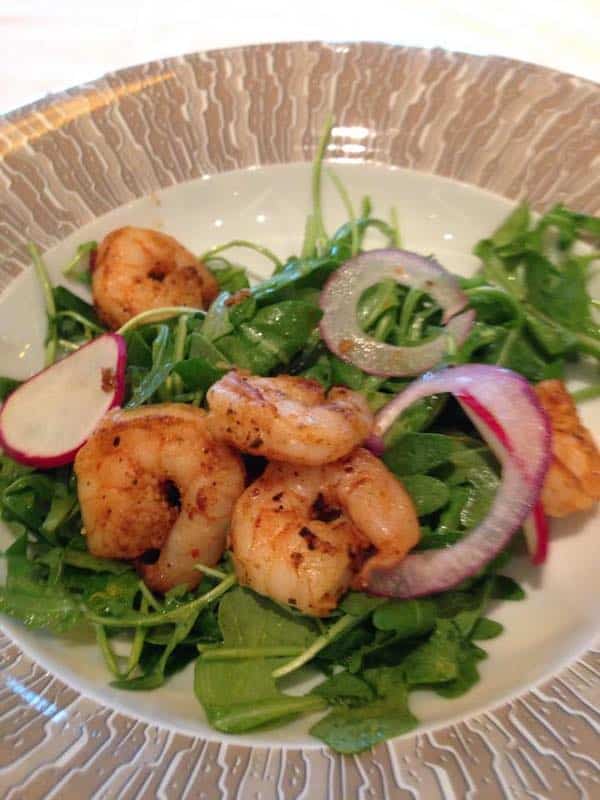 "Wait," says many a first-time cruiser upon sitting down in the main dining room, "I can order as many appetizers and entrees as I want?" And while that's true, it's also where many folks go wrong. As Jeff Goldblum's character said in Jurassic Park, they "were so preoccupied with whether or not they could, they didn't stop to think if they should."
A solid way to avoid over-ordering: Pretend that you have to pay for everything.
2. Avoid Common Treats
It would be really easy to eat French fries at every meal and grab ice cream a couple times a day. But you can eat those exact same things at home. Look for options that are different and might be healthier.
For example, gelato tends to be lower in sugar, fat, and calories than ice cream. Still want the ice cream? Have it in a bowl instead of a cone.
3. More Salad, Less Bar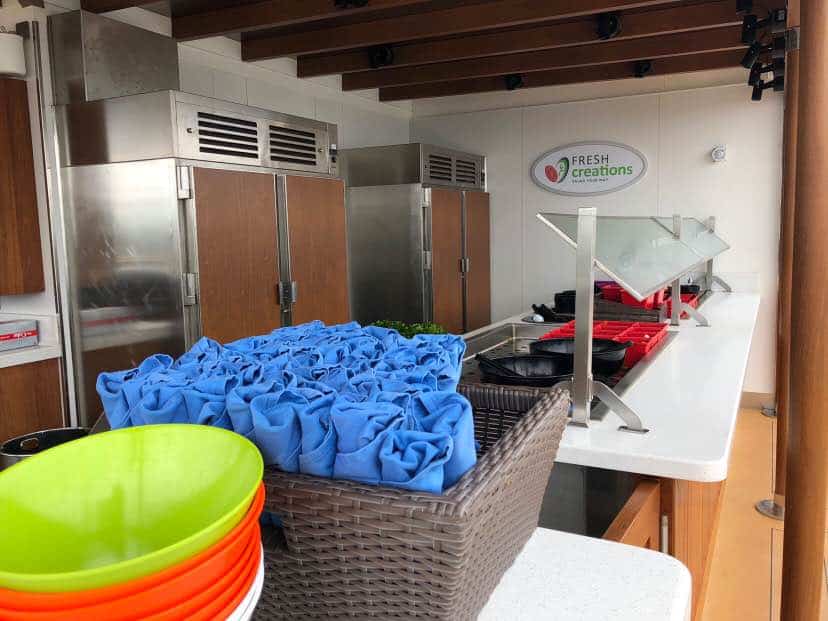 When we're looking to have something healthy, especially at the buffet, we head for the salad bar… which is a great place to start. However, it's ridiculously easy to turn that healthy alternative into something with more calories than you'll find in a 4-piece meal at Kentucky Fried Chicken. If you're going to pile upon that lettuce base two pounds of bacon bits, enough croutons to make a batch of Thanksgiving stuffing, three different types of cheese, and a gallon of dressing, you might as well go grab a burger and fries. Stick to greens, veggies, and the healthiest dressing you can find.
4. Pace Yourself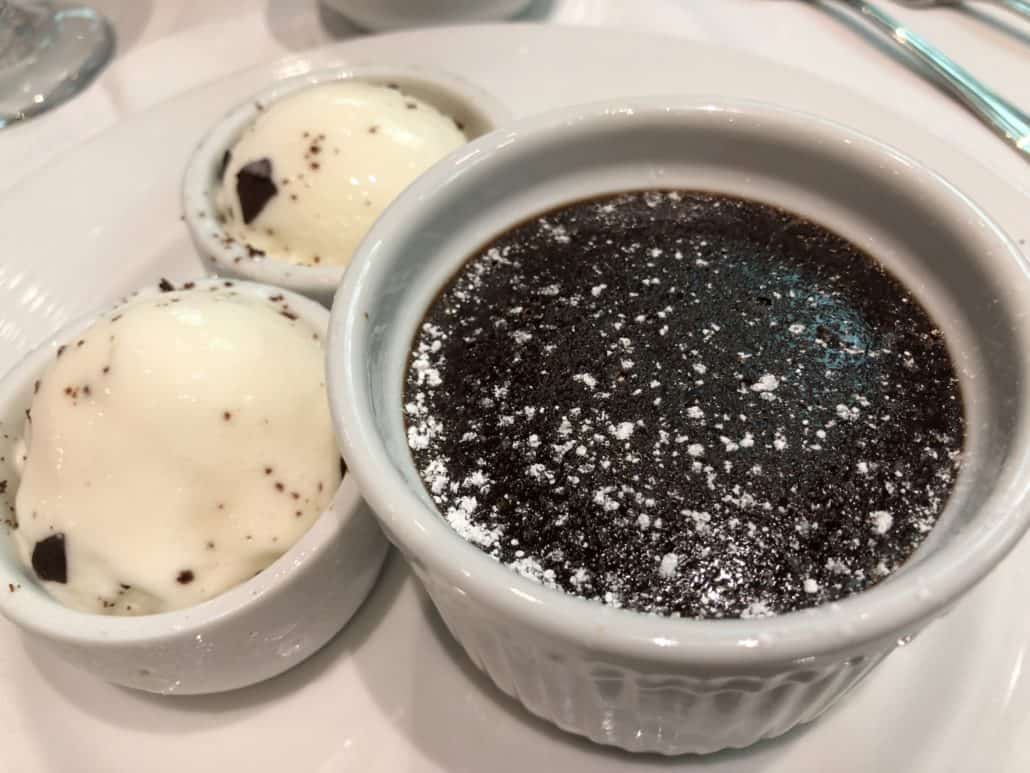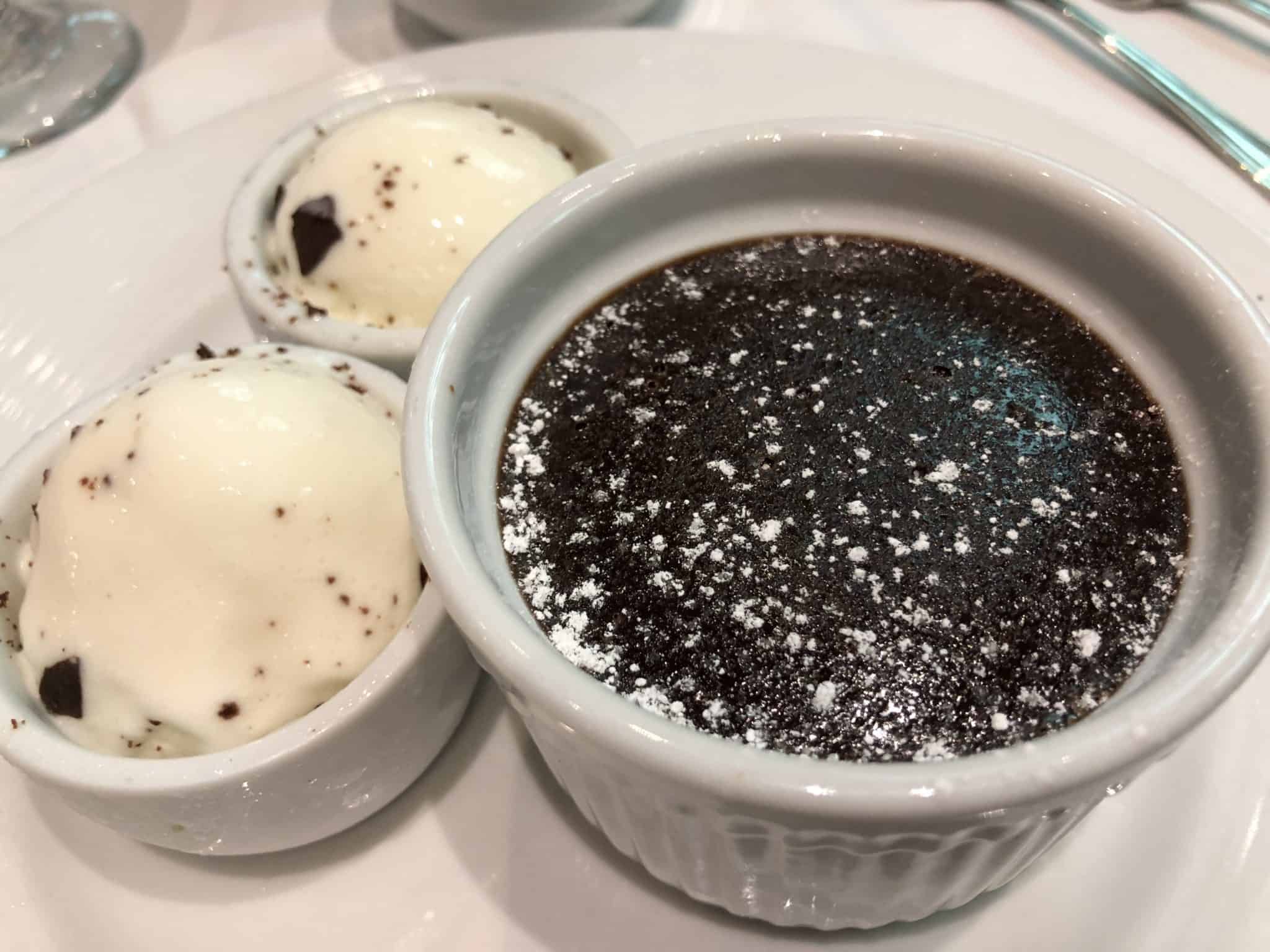 Remember, when eating on a cruise ship it's a marathon, not a sprint. You don't have to have every dessert on the menu tonight; you can save some for tomorrow evening. "But maybe they won't have that one tomorrow night." I hear you arguing. You're right, they might not. They might have something better. And if, heaven forbid, they don't, I'm pretty sure you'll manage to find something else to fill that void in your soul… er, stomach. It's just a hop, skip, and a jump from "grazing" to "gorging," and the last thing you want is to head back to the cabin feeling as if you ate enough to make your side of the ship list precariously.
Read More: Homemade Warm Chocolate Melting Cake Recipe
5. Avoid Mudslides and Other Unnatural Disasters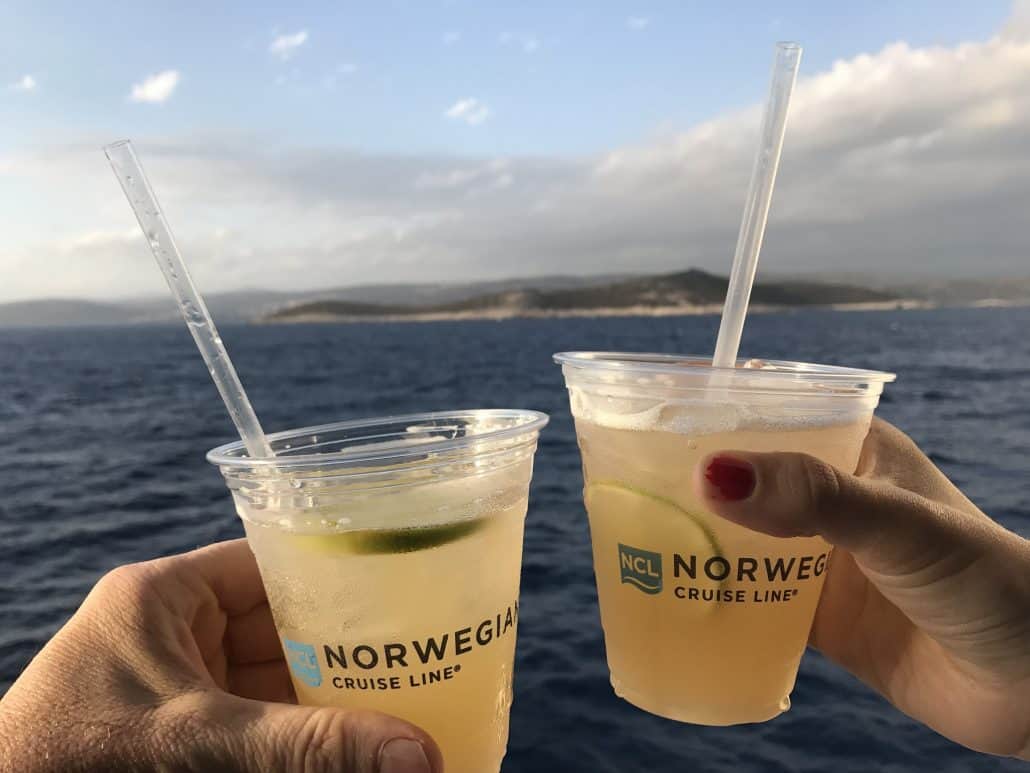 Most of us drink more when we're on cruises…and I don't mean that we chug extra water to stay hydrated. A friend of mine had at least 20 mudslides on a recent cruise and, when she wanted something a little different, went for a chocolate martini. Even if, as people like to joke, food consumed on vacation was all calorie free, many of us would still probably put on weight thanks to the amount of booze we down.
Best case scenario, if you're going to be heavily imbibing: Try and limit the number of dessert-like cocktails. Also, look for healthier options. Like on land, many bars on cruise ships are finding ways to create tasty concoctions that are at least a little lighter.
6. Sharing Is Caring
My favorite way to try a bunch of different menu items while doing the minimum dietary damage is to go with a friend (or several) and take a divide-and-conquer approach to ordering. It's almost like creating your own tasting menu, where you get a lot of different nibbly bits. I'd always rather try a bite or two of 8 different appetizers than fill myself up with a lot of just one.
7. Avoid Random Acts of Eating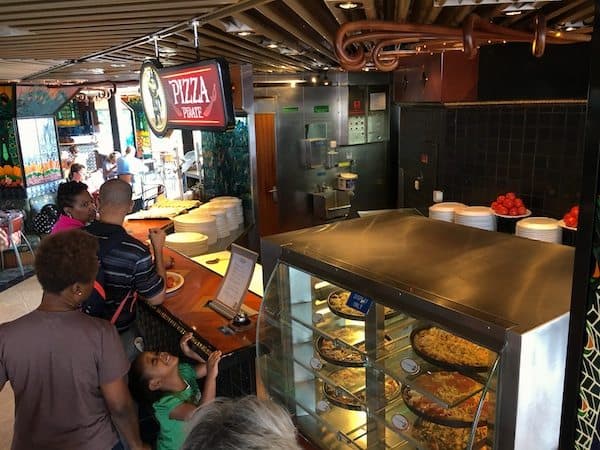 It's not much of an exaggeration to say that there is food around every corner on a cruise ship. And for pity's sake, we're only human. But be strong, my friends, and listen to your mother's voice in your head: "No snacking between meals."
Also, whenever possible, try keeping in mind when your next meal is actually going to be. If you get back from a shore excursion at 3 p.m. and dinner is at 6 p.m., avoid the temptation to swing through the buffet to "just see what's available." Because let's be honest: We all know you ain't heading there to grab an apple… unless that apple is made into a cobbler with ice cream on top.
What's your best tip when it comes to avoiding weight gain while cruising? Or do you just figure, "What the heck… I'll start a new diet when I get home!"?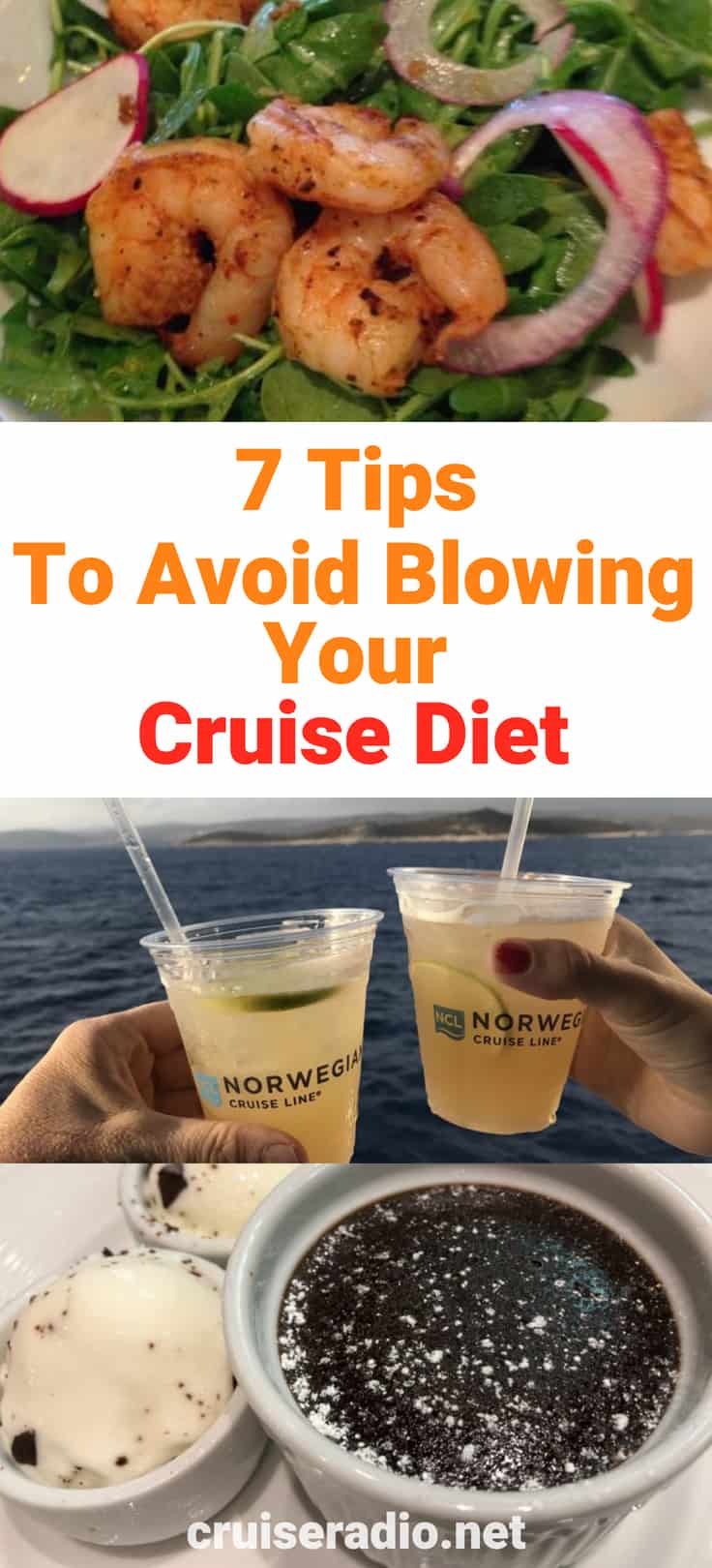 SaveSave