By now, you've no doubt heard about the new Netflix movie that was partially filmed aboard Royal Caribbean's Harmony of the Seas. Reviews of the movie have been mixed, at best… but this being a flick set on a ship, of course cruise lovers are going to be tempted to check it out. And, as is human nature, they'll be just as tempted to talk about what the film got right — and what it got wrong — when it comes to cruising.
However, if you don't have time to sit through the mediocre movie (or don't have the ability to, what with not being a Netflix subscriber), we can save you a little time by getting to the important stuff. First, the details: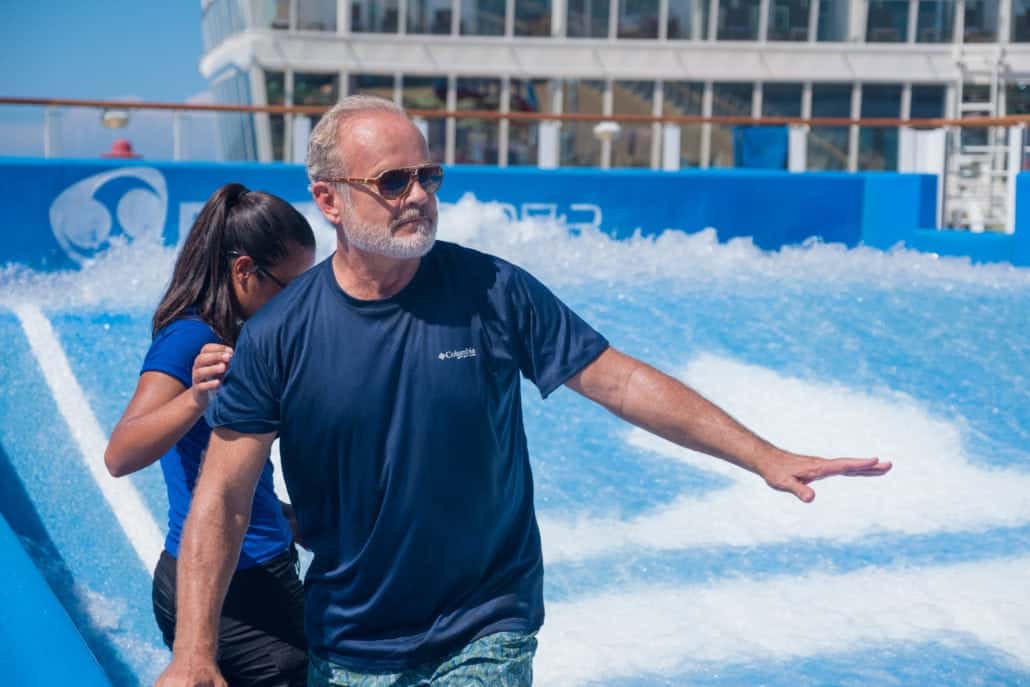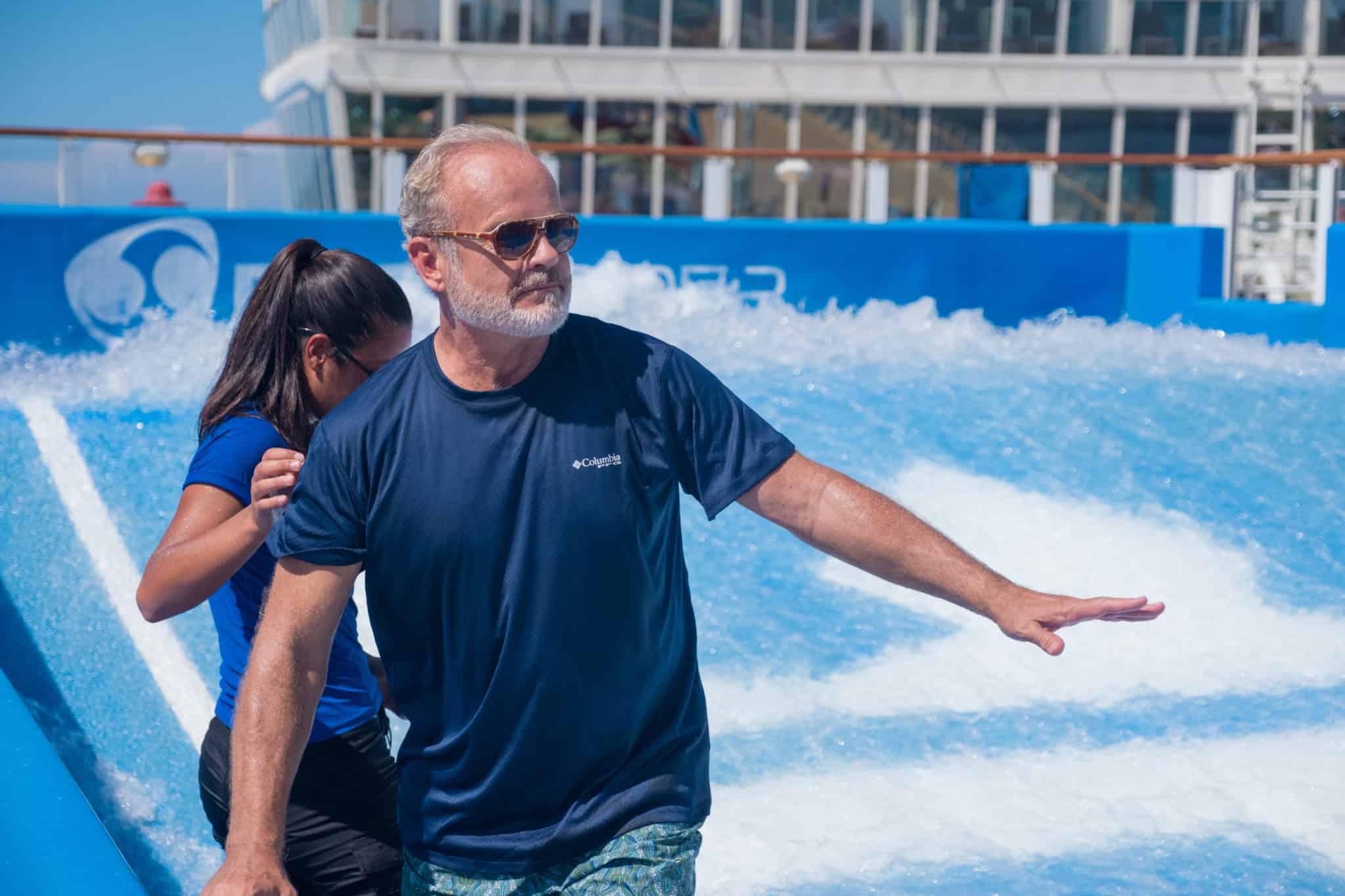 Title: Like Father
Starring: Kristen Bell, Kelsey Grammer and Seth Rogen
Plot, In A Nutshell: Ditched on her wedding day, a workaholic accidentally winds up going on her honeymoon cruise with her estranged dad.
What Like Father Gets Wrong
When it comes to what this movie — dubbed by Collider "the weirdest Royal Caribbean ad you will ever see — gets right about cruising, the list is pretty short. Ships do, as depicted in the movie, sail on the ocean. And they do sail out of New York City… although Royal Caribbean does not, as depicted in Like Father,  actually have any leaving from that port. The closest departure point from New York would be Bayonne, New Jersey.
And just like that, we're already into the "what they get wrong" category. Although we actually have to back up to a point in the movie before the ship sets sail… because the premise itself is flawed. In the movie, Rachel (played by Bell) and her dad, Harry (Grammer) get so wasted that they wake up the next morning in the stateroom her fiance had booked for the honeymoon trip. But, of course, it would literally be impossible for Rachel to show up with someone other than her groom and get him on board the ship. Go ahead, try and change who's in your travel party on the day of the sailing… not gonna happen.
Heck, it's questionable if people as drunk as Rachel and her dad would be allowed to board even if they were properly registered!
Get This Girl An Internet Plan, Pronto!
Being a workaholic, Rachel repeatedly tries to make phone calls and send E-mails, repeatedly complaining about being unable to stay connected. "I'm not getting as good of service out here as I thought I would," she complains at one point. But wouldn't a workaholic — which is Rachel's one defining factor — have done advance research and purchased an internet package? Even if she hadn't, by day two it would be impossible to miss the ever-present signage promoting Royal Caribbean's popular Voom service!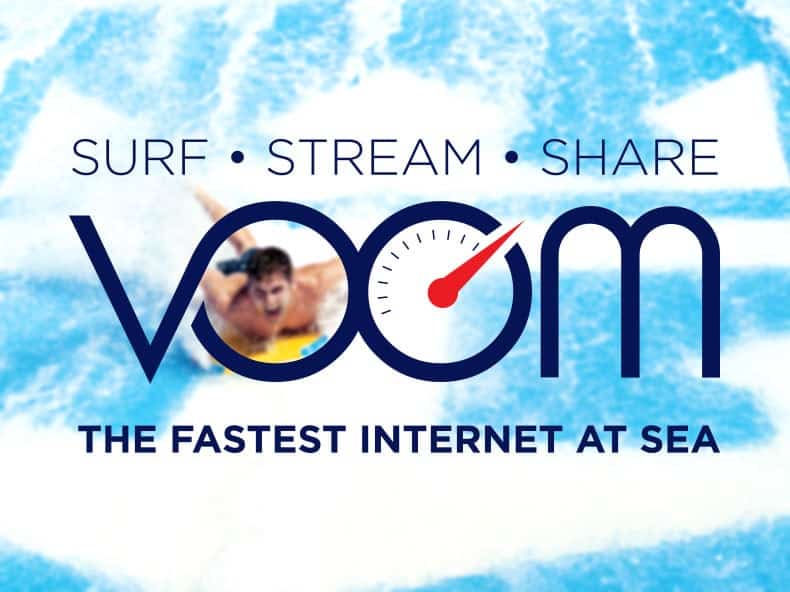 Next up, Harry and her dad head to the dining room for breakfast… where it turns out they apparently have "assigned tablemates." Again, this is breakfast… not dinner. And over the course of the movie, it appears these folks — a politically-correct assemblage of racial, ethnic and ageist stereotypes — are basically their assigned cruisemates. When it comes time to go on a shore excursion, it consists only of their group (and Rogen's party-crashing, Rachel-crushing Jeff).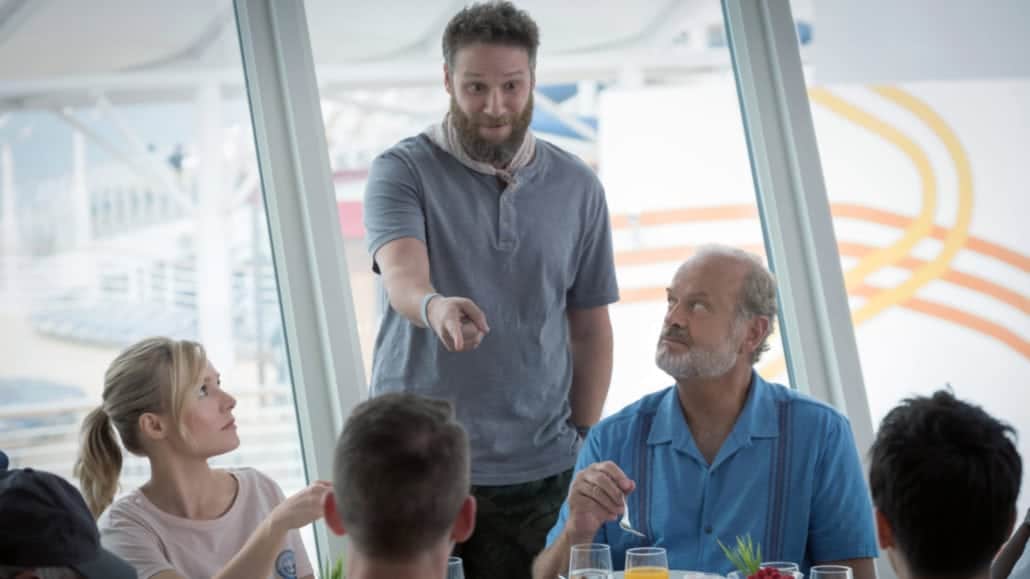 Did I mention that the tour guide gets them all high? (Insurance liability? What insurance liability!)
You Can Be Buried At Sea, But…
Despite the fact that Rachel and her dad brought along no luggage (they purchase everything the need on board), he does manage to tote along an urn carrying the cremated remains of his best friend. Rachel, her dad and their newfound pals later wind up throwing the dead dude's ashes into the ocean. But here's the deal: While you can actually arrange to do such a thing, it's a rather complicated process involving several documents which must be obtained just to bring the remains on board, not to mention coordinating with members of the crew once on board.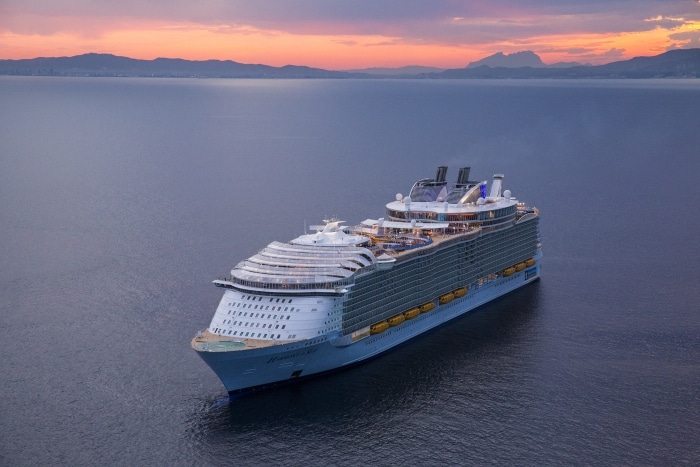 Entertainment wise, a member of the cruise director's staff manages to get our rag-tag group of characters into a "sold-out" game show in the main theater. Of course, anyone who has ever attended this type of show (think a really, really elaborate version of the Love & Marriage show you'll find on nearly every mainstream cruise) knows that it's not the kind of thing that would be sold out… because you wouldn't actually pay to see it!
The whole thing builds up to a karaoke contest… which apparently Rachel and Harry spend a lot of time practicing for, with the help of an unseen crew member who operates the machine. (Anyone hoping to see Bell do the kind of showstopping numbers she did in the big screen version of Reefer Madness will be woefully disappointed by the endless, listless version of Styx' Come Sail Away that — spoiler alert! — winds up giving them the win.)
At the end of the day, cruise lovers looking to spend a couple hours pretending they're sailing the high seas could certainly do worse than to join Grammer, Bell and their co-stars on this harmless (if not particularly well done) voyage. After all, it's far better than Lifetime's recent high seas-set "thriller" The Wrong Cruise…
Like Father is now streaming on Netflix.