Royal Caribbean's Oasis-class ships are known for their themed neighborhoods, and Harmony of the Seas is no different. Aboard you will find not only old favorites, but also new exciting thrills and venues in each neighborhood. Here's an overview of the 7 neighborhoods that make up Harmony of the Seas, and some of the top hits and attractions found in each.
1. The Royal Promenade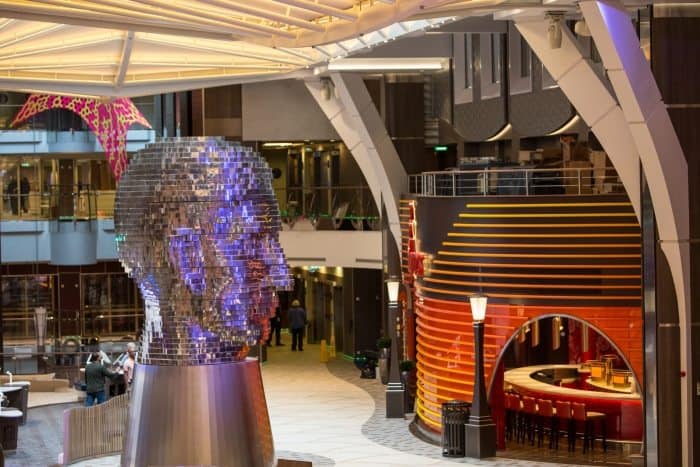 This two-deck high interior mall is home to many bars, restaurants, and shops – making it a great central meeting spot to have a drink or grab a bite to eat. The heat turns up when the sun goes down with Latin dance music, karaoke, parades, and parties.
Must-Visit Venues:
Boot and Bonnet Pub
Bionic Bar
Café Promenade
2. Central Park
Take a stroll down the winding paths of Harmony's Central Park. This unique greenspace is surrounded by 12,000 trees and plants. Enjoy upscale dining, shopping, or just relax in this peaceful outdoor space.
Must-Visit Venues:
150 Central Park
Chop's Grille
Jamie's Italian
3. The Boardwalk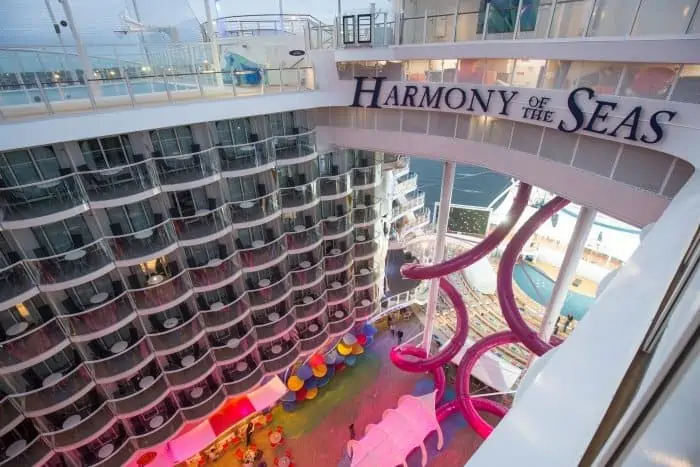 Bright lights, fun, and games are all found here. This beautiful open area is home to the handcrafted carousel, Starbucks, the spectacular AquaTheater, and many more great attractions.
Must-Visit Attractions:
AquaTheater
Carousel
Rock Climbing Wall
Sabor Modern Mexican restaurant
4. Pools and Sports Zone
Endless adventures await at the pools and Sports Zone. Get in on all of the action or lounge in the sloped-entry beach pool.
Must-Visit Attractions:
FlowRider
The Perfect Storm
Ultimate Abyss
Zipline
5. Vitality of the Sea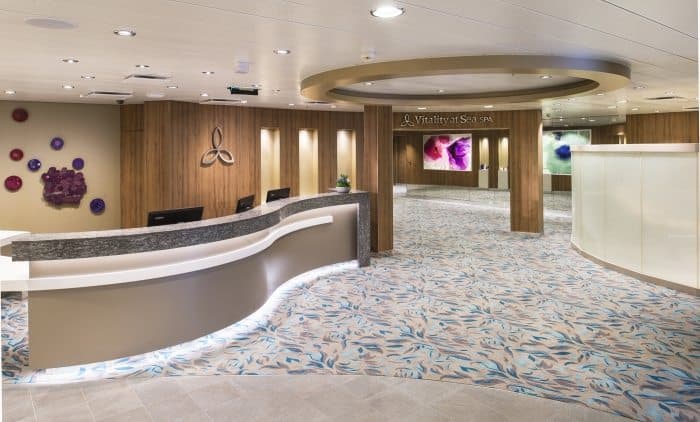 When it's time for a recharge, make sure to visit the Spa and Fitness neighborhood. It's a great place to unwind and revitalize the mind, body and spirit.
Must-Visit Venues:
Vitality Spa
Vitality Fitness Center
Vitality Café
6. Entertainment Place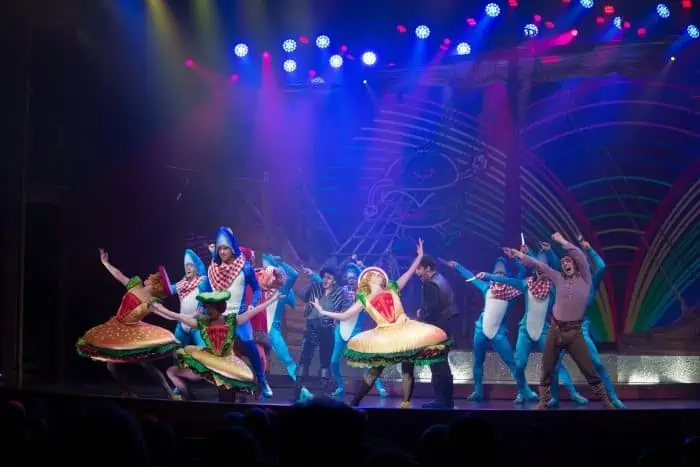 Try out your luck in the casino, have a laugh in the comedy club, or be dazzled by your favorite Broadway hits! The action is always hot in Entertainment Place.
Must-Visit Venues:
The Attic
Casino Royale
The Royal Theater
Studio B
Jazz on 4
7. Youth Zone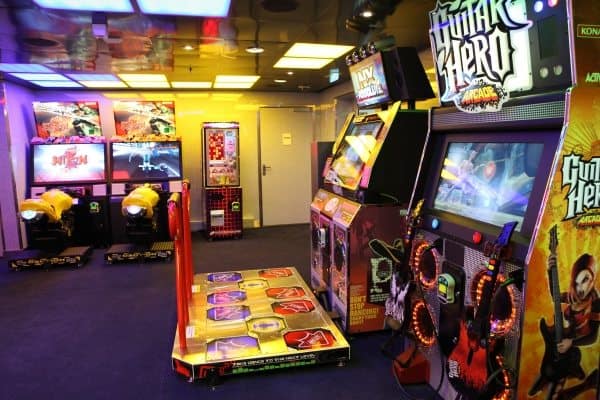 From babies to teens, there is a place to hang that fits their age group in this neighborhood. All age groups are supervised by trained and certified staff so that the kids can have their alone time and you can relax and enjoy yours too.
Must-Visit Attractions:
Adventure Ocean
Fuel Teen Disco
The Living Room
Royal Babies and Tots
Video Arcade
In which of these Harmony of the Seas neighborhoods do you think you'd spend the most time?
By: Jen Martin
Photos: Royal Caribbean
Pin this: