We'll be the first to admit that we're not huge fans of April Fool's Day. After all, the entire idea of the "holiday" is to make someone else feel like a fool because they fell for your prank… and who wants to start their day by being punked? But every April 1st, everyone from your mother to big corporations try and "get" you, and today is no different.
We, however, are going to give you a fighting chance. Below we present three different cruise stories. Two of them are completely false, while the third falls into the category of "That can't possibly be true"… but is. See if you can figure out which is which. Ready? Here we go!
STORY ONE: Carnival Introduces A New Ship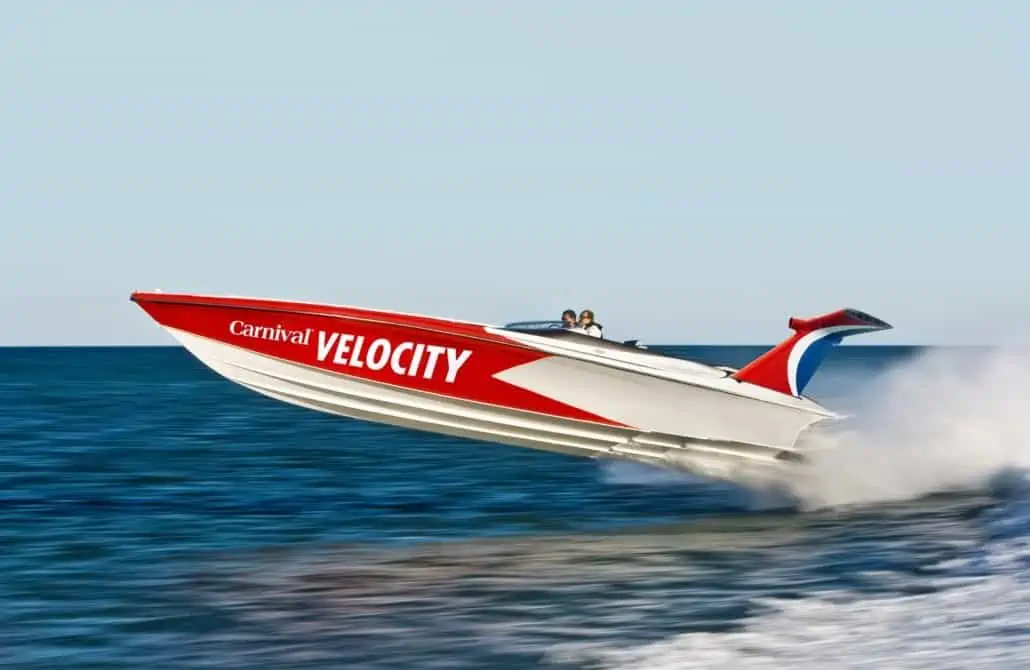 Folks who complain that taking a cruise is like being on a slow boat to nowhere will have to eat their words when later this year, Carnival Cruise Line unleashes the Carnival Velocity. Described as being perfect for "travelers always on the go," the new ship (really more of a boat) will cruise at "ludicrous speeds" and offer both 3- and 5-minute trips to Mexico. Want a sneak peek at the newest addition to the fleet? Head over to Carnival's official Instagram account.
STORY TWO: Virgin Reveals High-Flying Details About Second Ship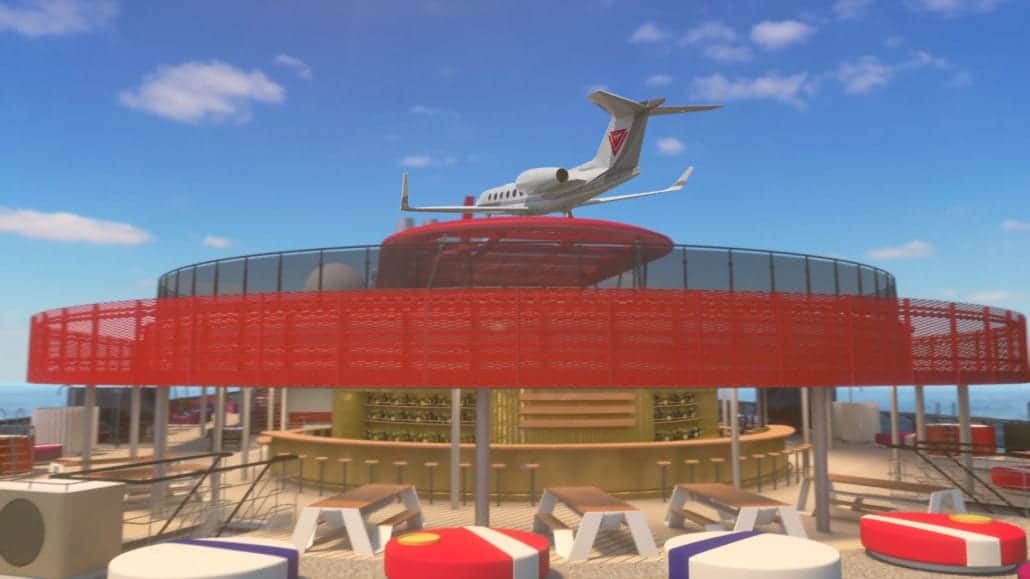 The Scarlet Lady is still under construction, and the name of her future sibling hasn't yet been revealed. But Virgin Voyages has let slip a major perk that will be offered to guests staying in the appropriately named Rock Star Suites on the ship, due in 2021. "Inspired by The Runway, the red running track that sits atop of the ship like a halo on Scarlet Lady, Virgin Voyages will soon give its Sailors the runway they deserve on its second ship," reads a release. "All Sailors in RockStar Suites will arrive and depart via private jet transfer." Adds Tom McAlpin president and CEO of the company, "From the sky to the sea, our RockStar Suite Sailors will truly live the glamorous life of a rockstar icon from the moment they begin their holiday. Why walk aboard the ship when you can fly?"
STORY THREE: Cruiser Fears Flung-Food Infections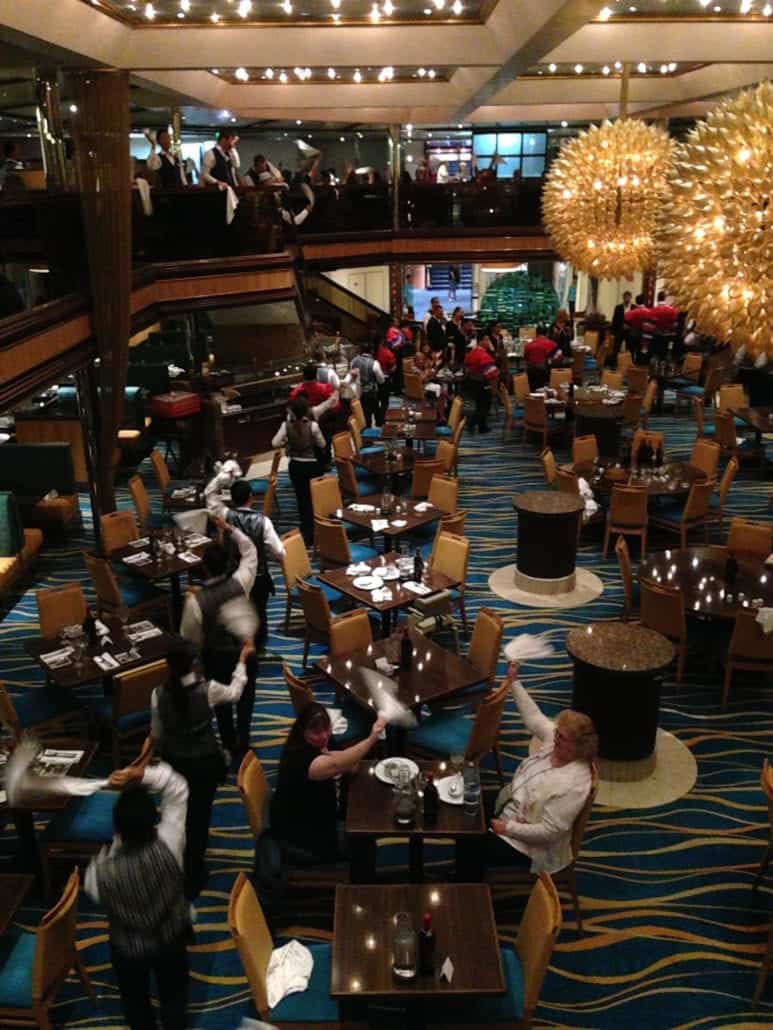 If you've sailed on Carnival Cruise Line, you know that on the final night of your trip, the waiters in the dining room put on a show… and passengers play a very important role. But at least one cruiser is extremely concerned that the end result could be a disaster! "We were on the Sunshine's journey cruise," a passenger wrote to Brand Ambassador John Heald. "What surprised me was that we were encouraged to wave napkins during the parads and when the workers danced those kitschy dances. Surely waving dirty napkins around is disgusting to most cruisers. Who wants lumps of food flying around? This could cause an outbreak!"