Lieutenant Colonel James H. Harvey III, a decorated figure among the Tuskegee Airmen, was greeted with a warm welcome when he boarded Discovery Princess in Seattle. But this was no ordinary cruise. In fact, a once-in-a-lifetime sailing to celebrate his 100th birthday.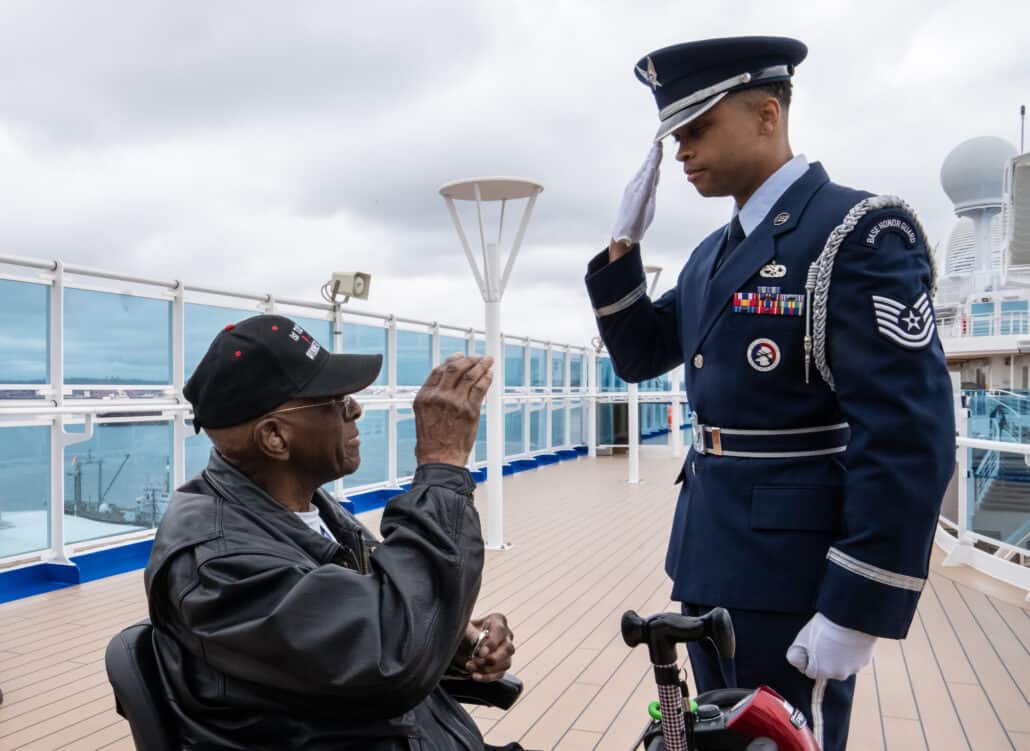 As a retired officer of the United States Army Air Corps and Air Force, Lt. Col. Harvey played a vital role in breaking racial barriers within the military, serving as one of the distinguished African American pilots who showcased bravery during World War II.
To pay tribute to Lt. Col. Harvey, the McChord Field Honor Guard extended a ceremonial welcome to him and his family upon their arrival on Discovery Princess, accompanied by a traditional display of presenting colors representative of the USAF.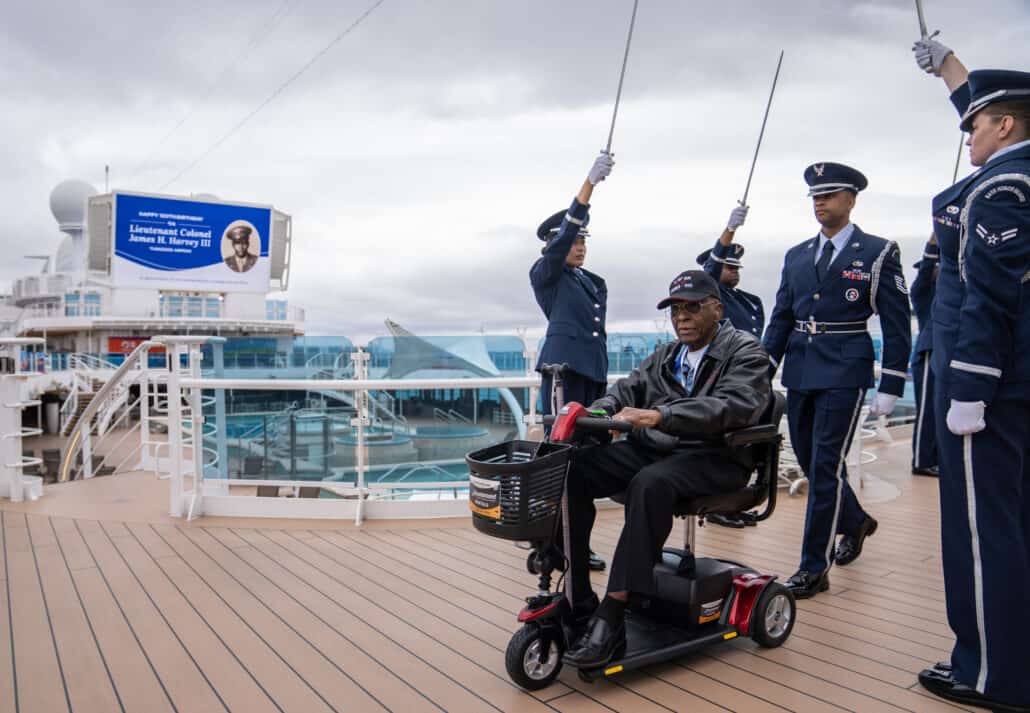 Before embarking for Alaska, the ship's crew presented Lt. Col. Harvey with a birthday cake and special words.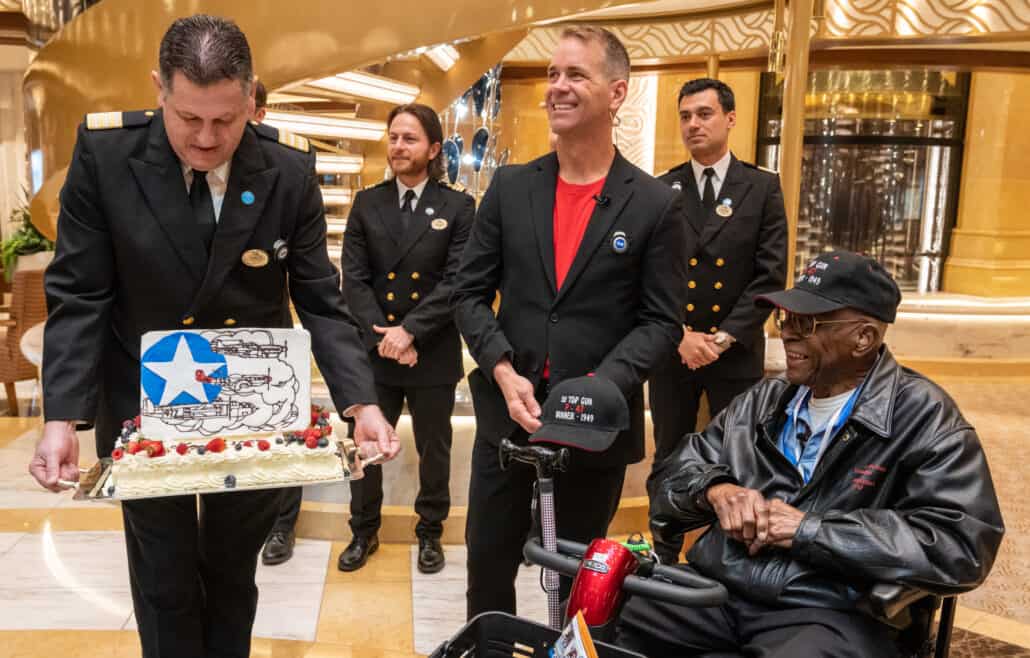 John Padgett, President of Princess Cruises, expressed his sincere honor in commemorating Lt. Col. Harvey's 100th birthday, acknowledging him as a trailblazer, hero, and true "Top Gun."
Padgett said that Lt. Col. Harvey's life and legacy serve as a testament to the power of courage, determination, resilience, and the indomitable American spirit.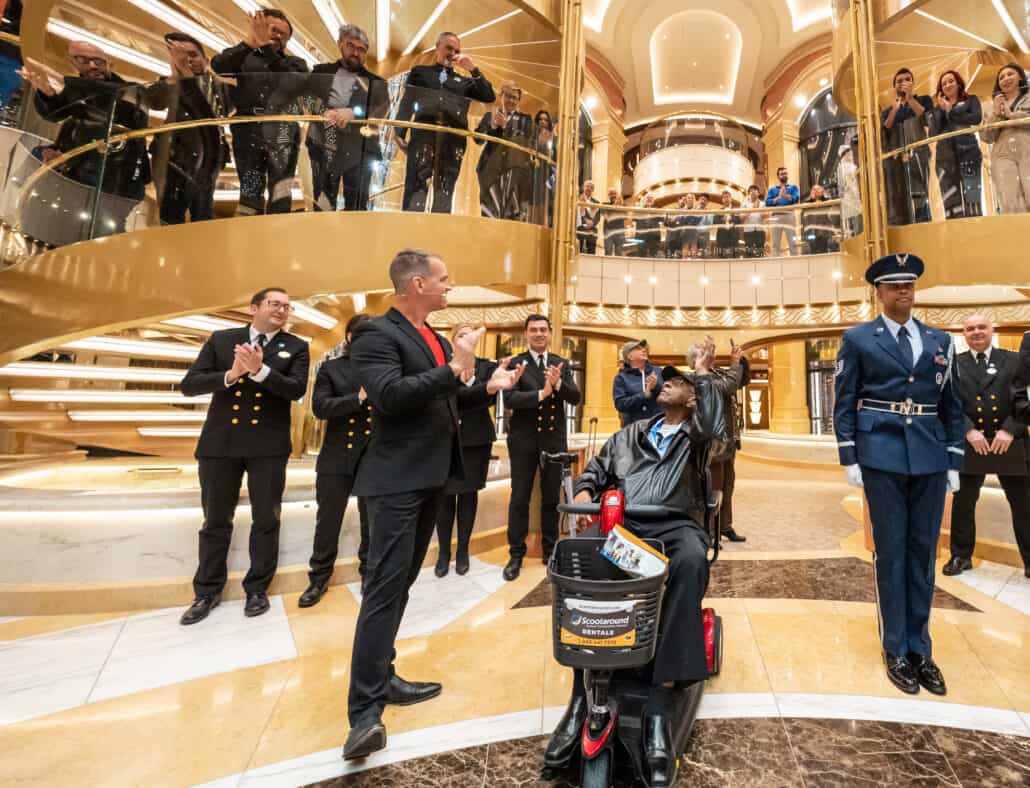 On behalf of Princess Cruises, Padgett saluted Lt. Col. Harvey and extended warm wishes for his centennial celebration.
Happy Birthday and thank you for your service.