Viking announced today that it has taken delivery of its second purpose-built expedition cruise ship, Viking Polaris.
The delivery ceremony took place this morning at Fincantieri's VARD shipyard in Søviknes, Norway, where the line's first expedition ship Viking Octantis was delivered in December 2021. Viking Polaris immediately set sail towards Amsterdam, where she will be named on September 30th by her ceremonial godmother, polar explorer Ann Bancroft.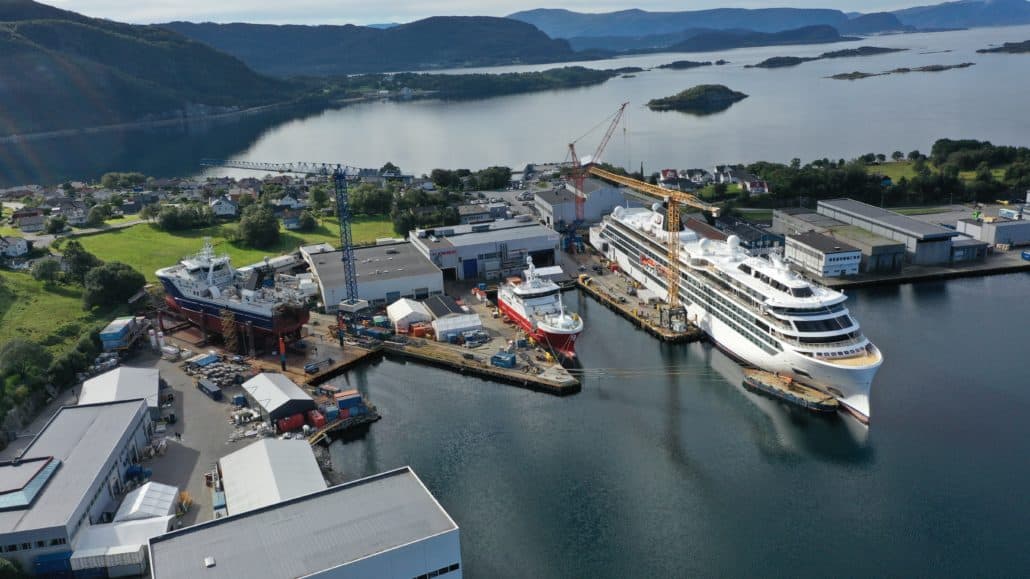 Currently sailing in the Great Lakes, Viking Octantis will also be officially named on September 30th by her ceremonial godmother, world-renowned Norwegian explorer, lecturer, author, and educator Liv Arnesen.
From Amsterdam, Viking Polaris will make her way to South America, and both vessels will spend the Austral summer in Antarctica before traveling north to the Great Lakes for the spring and summer seasons.
MORE: Disney Cruise Line Dropping Vaccine Mandate For All Passengers
"Today is a proud day for the Viking family as we welcome the Viking Polaris to our fleet. These are phenomenal ships, and we are very pleased with the positive reception from guests during the first season of our new expeditions," said Torstein Hagen, Chairman of Viking. "The great explorer, Ann Bancroft, has honored us by serving as godmother to the Viking Polaris, and we look forward to welcoming her first guests on board later this week."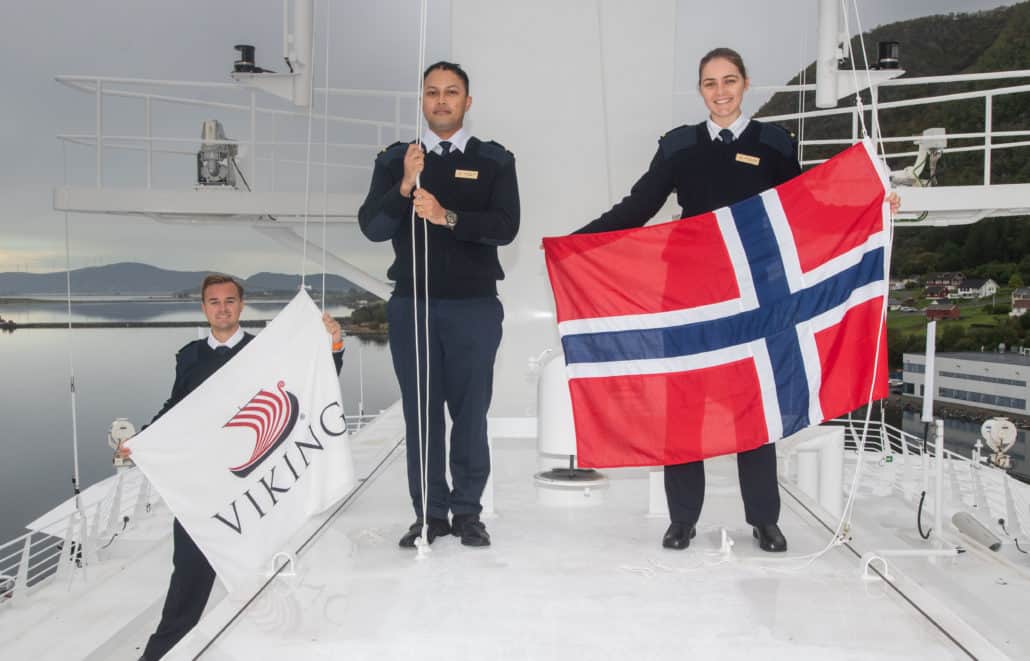 The new Polar Class Viking Octantis and Viking Polaris vessels each hold 378 guests in 189 staterooms. Highlights of both ships include:
The Aula panoramic auditorium for lectures, daily briefings, documentaries, and films
Finse Terrace outdoor lounge just above sea level with recessed seating and lava rock "fire pits"
The Hangar state-of-the-art marina
Th Bow, a forward viewing platform and The Shelter, a partially-enclosed space to warm up
The Science Lab, where research activities are conducted and guests can learn from and participate in research with scientists
Expedition Central, the hub for the expedition team to consult with guests on their expedition activities
Manfredi's offering Italian cuisine, and Mamsen's serving Scandinavian-inspired fare
The Nordic Spa including an indoor heated pool and a wood-sided hot tub open to the outdoors
Explorers' Lounge with floor-to-ceiling windows
All staterooms feature a Nordic Balcony — a sunroom that converts into an al fresco viewing platform, as well as glass-enclosed showers, heated bathroom floors, and a drying closet to dry and store clothes and expedition gear.
READ NEXT: Carnival Cruise Line Provides Hurricane Ian Update For Multiple Ships