I recently went on not only my first cruise aboard Norwegian Star, but my first voyage with Norwegian Cruise Line and my first trip in Europe. Lots of firsts checked off the list here! I will be sharing a number of posts about our amazing trip, and I thought I'd start off with my first impressions of the ship and some of the most important aspects of it.
Impressions of Norwegian Star
1. Lots to Eat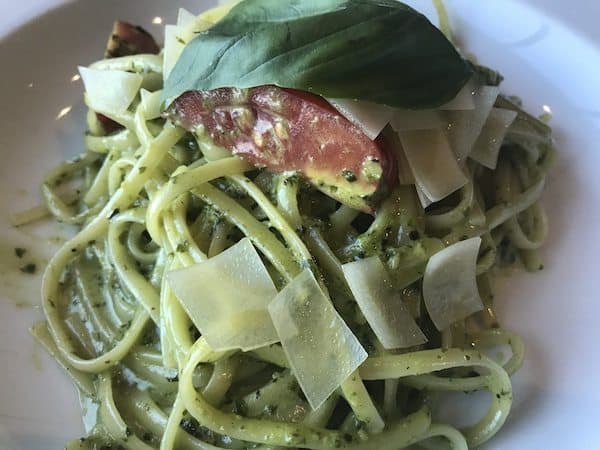 Long before I even boarded Norwegian Star, I was excited about the array of dining options. Besides the main dining room, which was excellent, and the lido buffet (more on that later), there were two other free venues not including the pool grill with burgers and such. The first was Ginza, an Asian eatery with delicious noodles, chicken, pot stickers, and spring rolls. It also offers a sushi bar with a cool conveyor belt that the rolls come out on, but those were a la carte. We really enjoyed our meal in Ginza.
The next was the Irish pub O'Sheehan's, which is open 24/7. They've got hot dogs, fajitas, fish fry, shepherd's pie, and more. Anytime we were hungry between meals we went here. (It was also on our deck which was a bonus!)
We also purchased a meal plan for three specialty restaurants and chose the Italian venue La Cucina, steakhouse Cagney's, and the hibachi Teppanyaki which was so much fun. We really enjoyed all three. For a smaller and older ship, Star has an impressive lineup of dining options.
2. Easy to Navigate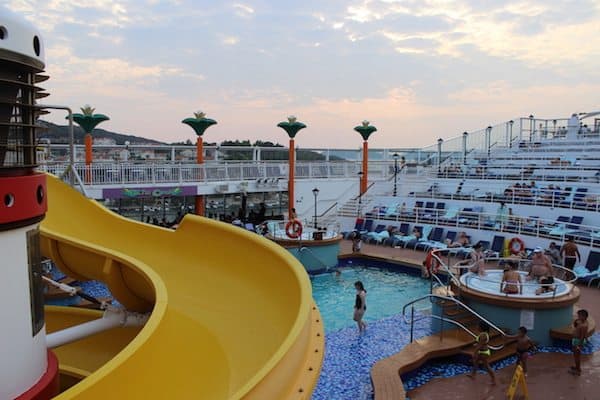 Since Norwegian Star is one of Norwegian Cruise Line's smaller ships, it does make finding your way around a lot easier. It is also a Dawn-class vessel, so I assume that Norwegian Dawn is set up quite similarly. It only took us a couple of days to get to know the ship and find the places we frequented most, which included the lido deck, Spinnaker Lounge, theater, and various dining venues.
I've heard stories of people being on ships that were so confusing they literally didn't get the layout down until the last day of their voyage. Not so with Norwegian Star! We found our way around easily.
3. Great Service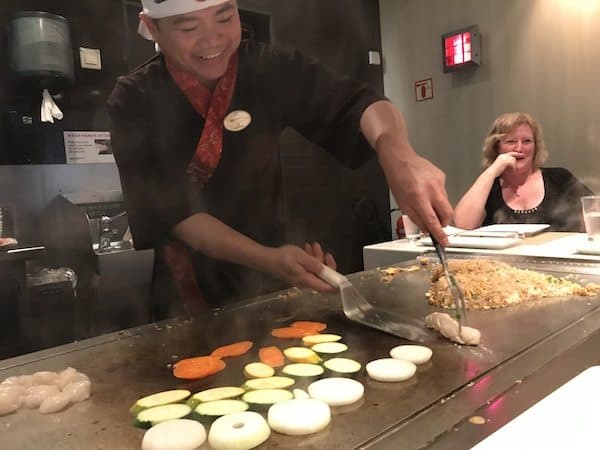 I'll delve more into this when I write my full cruise review, but we had the best cabin steward on this cruise that I can imagine. He was extremely friendly, hard-working, and really seemed to enjoy working on a ship. The servers, hosts, and restaurant managers in the restaurants and dining rooms were very personable too, and we had conversations with many of them. I will say one thing about O'Sheehan's though. Depending on the time of day and how busy it is, the service there can be hit or miss. On a few
I will say one thing about O'Sheehan's though. Depending on the time of day and how busy it is, the service there can be hit or miss. On a few occasions, they were swamped when we got there and our service was slow and the servers didn't seem as friendly. I can understand though that if a venue is understaffed during a certain time period, the servers don't have time for chit chat! Otherwise we encountered friendly, wonderful staff throughout the ship.
4. So-So Buffet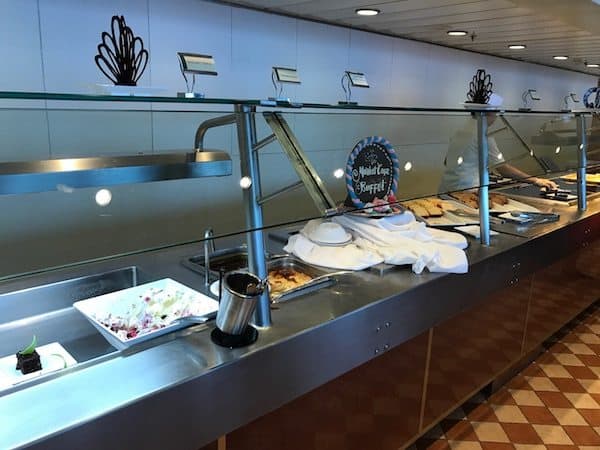 My first impressions of Norwegian Star are great across the board, with the buffet being a glaring exception. Besides breakfast a few times, I never actually had a full meal here. I was quite turned off to the quality of the buffet for two reasons: first the dishes rarely seemed truly clean. The drinking glasses especially were consistently dirty and I even found a full lipstick stain on one that was supposed to be clean and out of the fresh rack. Such a turn off!
The other thing that made me not care to eat a full meal in the buffet was the desserts. Sometimes after dinner had settled in our stomachs we decided to grab a dessert on our way through the buffet to the lido deck. The fruit crisps were good, but I can't speak highly of baked goods. I had a couple different cakes on different days and both were bland and quite tasteless compared to what I was expecting. When it says chocolate mocha cake, you're expecting a strong chocolate and/or coffee flavor! It was not rich at all. Maybe it's just not my style, but the cleanliness of the dishes just kept me going back to the other restaurants as opposed to eating a full buffet meal.
5. Excellent Entertainment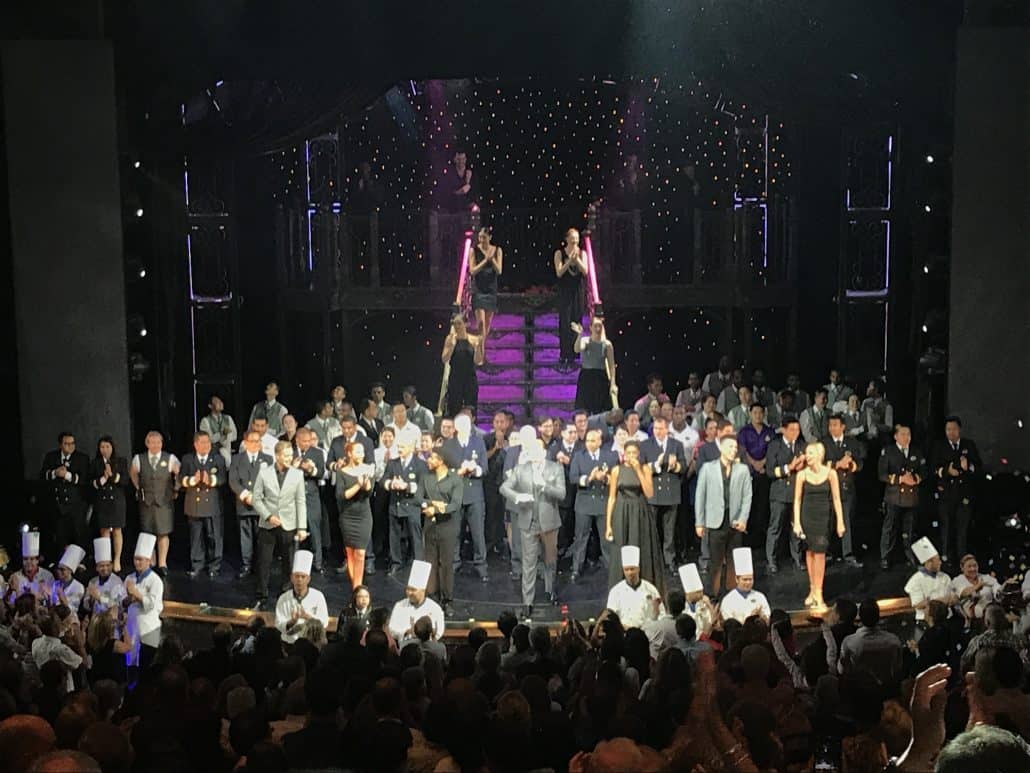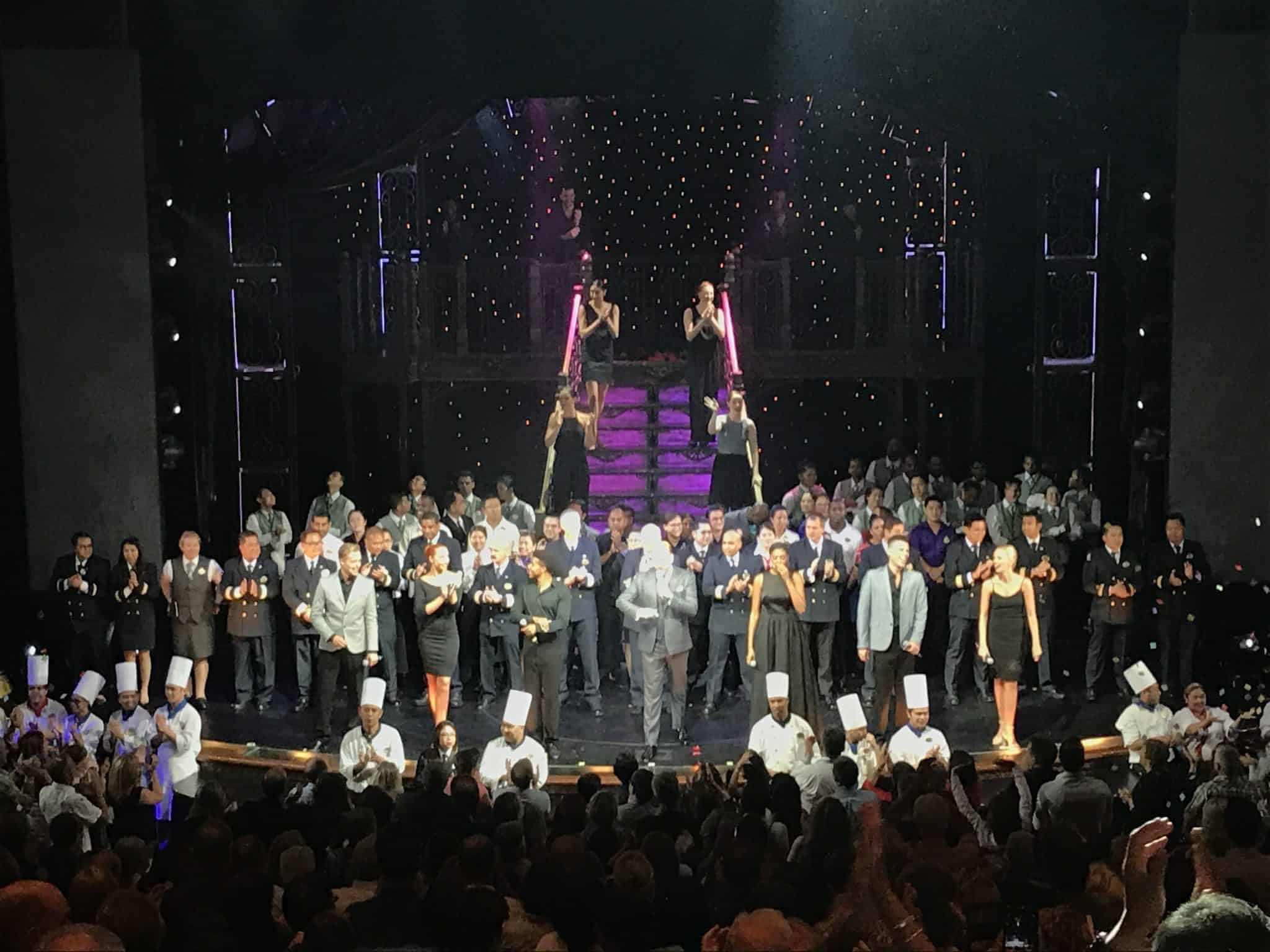 I've heard for a long time that one of Norwegian's strong points has always been entertainment. This cruise proved that to be true. We enjoyed a Las Vegas-themed show with lots of song and dance, and a cirque-style show which blew our minds and left us gasping with awe on multiple occasions. But my absolute favorite was an illusionist/contortionist due called White Magic. I've seen a number of illusionists in my life, and this guy still left me laughing and whispering a bit too loudly, "How the heck did he do that!?"
The contortionist, who is also the illusionist's fiancée, completely blew everyone in that theater away. There were collective gasps on multiple occasions and I still can't wrap my mind around the fact that the human body can bend those ways. Overall, huge applause from me for the evening shows aboard the ship.
I hope you enjoyed reading my first impressions of Norwegian Star. This was truly a trip of a lifetime for me, and I can't wait to delve deeper into the cruise. Keep your eyes peeled for more upcoming posts about our fun Adriatic cruise!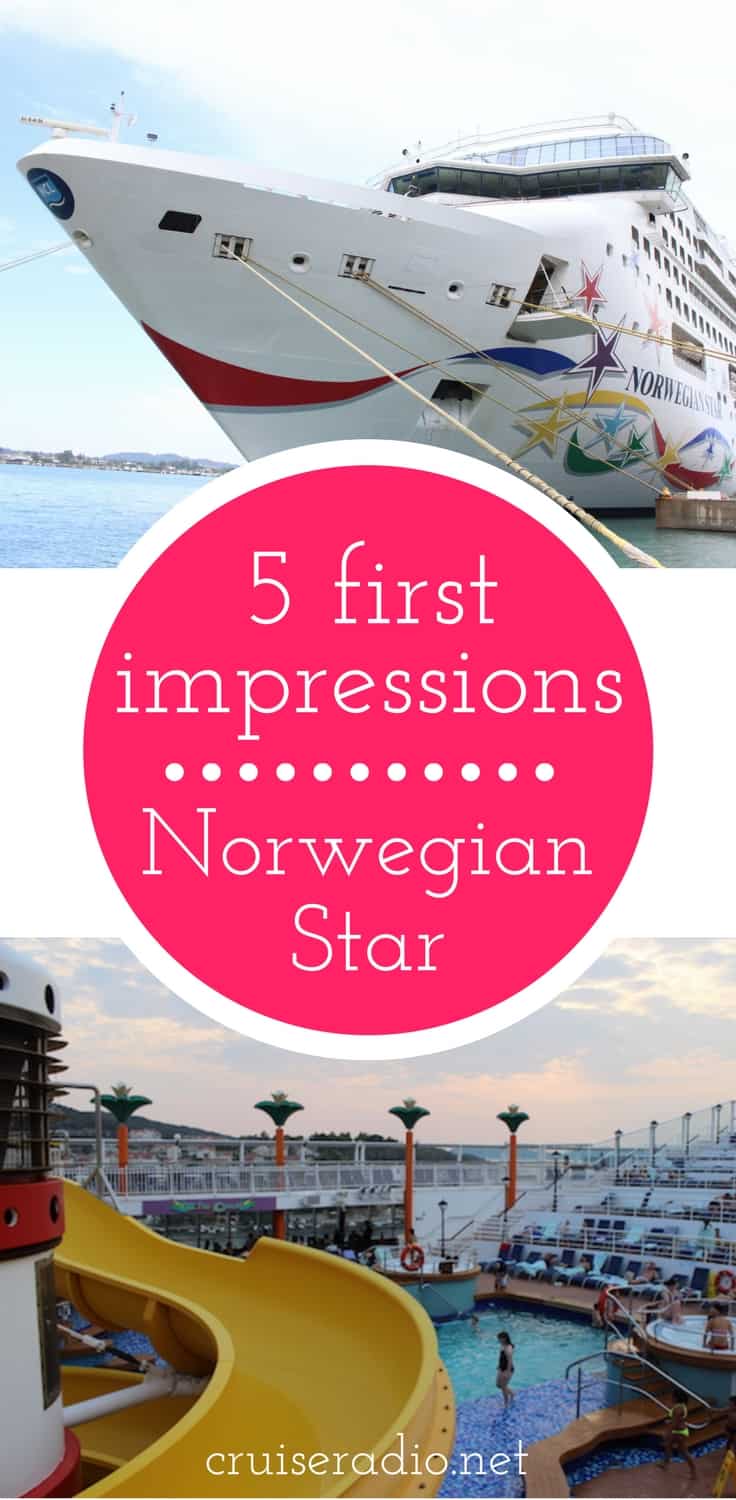 SaveSave