Back when Carnival Cruise Line announced its Fun Ship 2.0 renovation program, it introduced a new cocktail venue called Alchemy Bar. Fast forward 11+ years, and the extremely popular bar can be found on nearly every ship in the fleet.
The Alchemy Bar has an old-timey pharmacy theme, where cocktails made from fresh ingredients are referred to as "remedies" and "elixirs." Bartenders at this venue are called "mixologists," and they wear uniforms reminiscent of white pharmaceutical coats.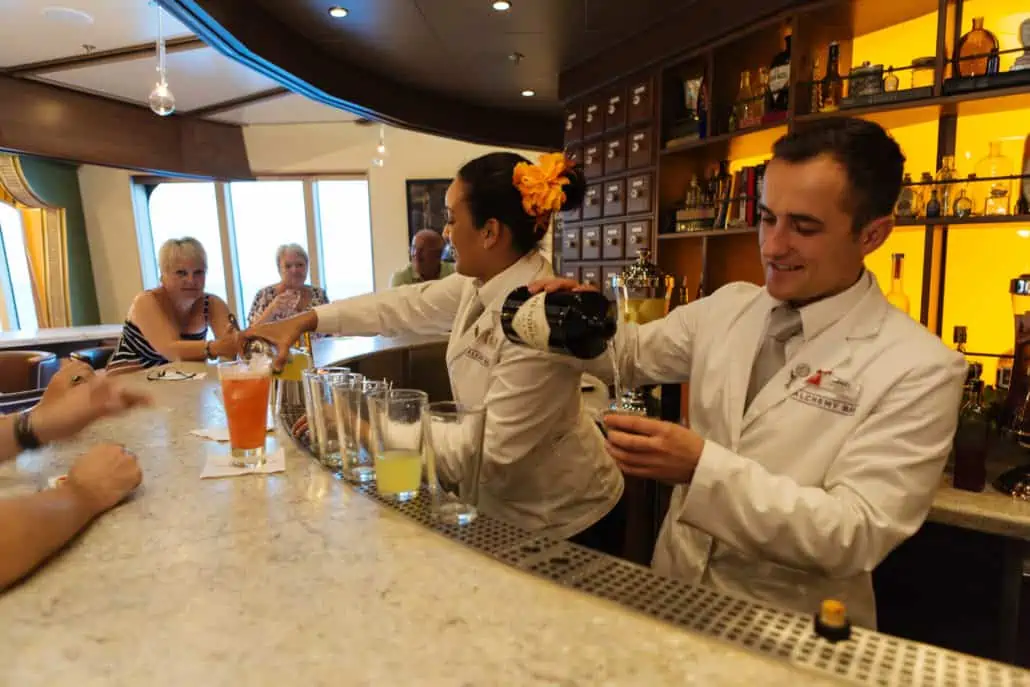 If you don't want something from the menu, you can always share your flavor preferences with the mixologist and they'll whip up a custom cocktail. They can also make alcohol-free concoctions as well. Cocktails are $12, and zero-proof drinks are $7.
Passion Potions
Martini Seduction: Grey Goose L'Orange Vodka, red passion fruit nectar, freshly squeezed lime juice, and a hint of orange
French Kiss: Absolut Vanilia Vodka, Chambord, Domaine Chandon Sparkling Wine, and a touch of fresh lime
The Deal Closer: Absolut Vanilia Vodka, Disaronno Amaretto, Irish Cream, and chocolate liqueur
Energizing Elixirs
Revved Up Mojito Martini: Bombay Sapphire Gin, Dry Vermouth, simple syrup, freshly squeezed lime juice, and mint leaves
The Perfect Storm: Bacardi Spiced Rum, Bacardi Rum, strawberry purée, a rosemary sprig, and fresh lime
Spicy Chipotle Pineapple Martini: Belvedere Vodka, chipotle pineapple syrup, pineapple juice, simple syrup, and mint leaves
Hearts of Fire: Bombay Sapphire, fresh thyme, and raspberries with Fever Tree Tonic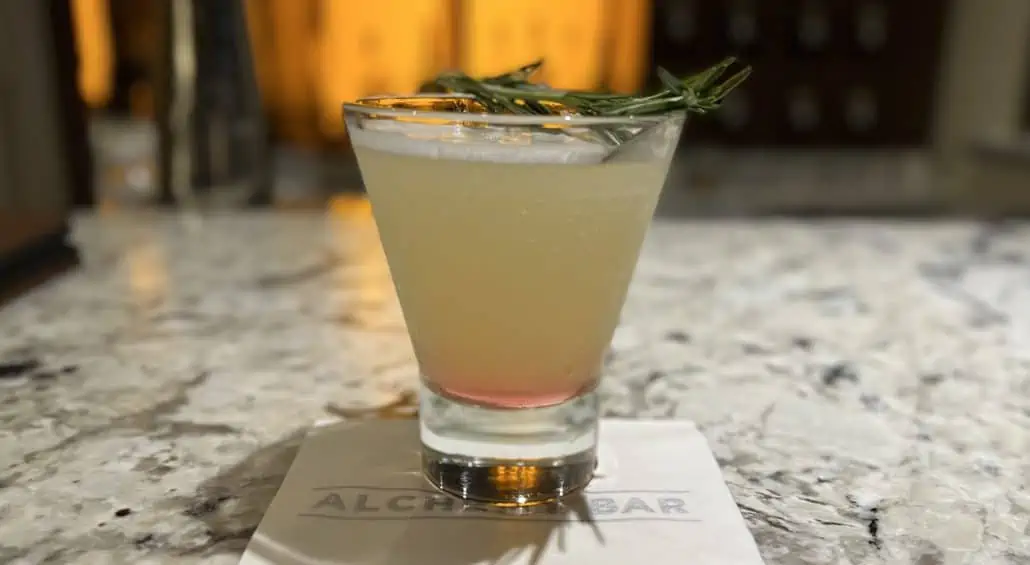 Fountain of Youth
Forty is the New Twenty: Pama Pomegranate Liqueur, Grey Goose Vodka, cranberry juice, and citrus
Cucumber Sunrise: Belvedere Vodka, watermelon nectar, muddled cucumber, fresh squeezed lime juice, and a splash of orange juice
The Youthful & Bold Bertini: Absolut Raspberri Vodka, St. Germain Elderflower Liqueur, strawberries, fresh lime juice, and a splash of soda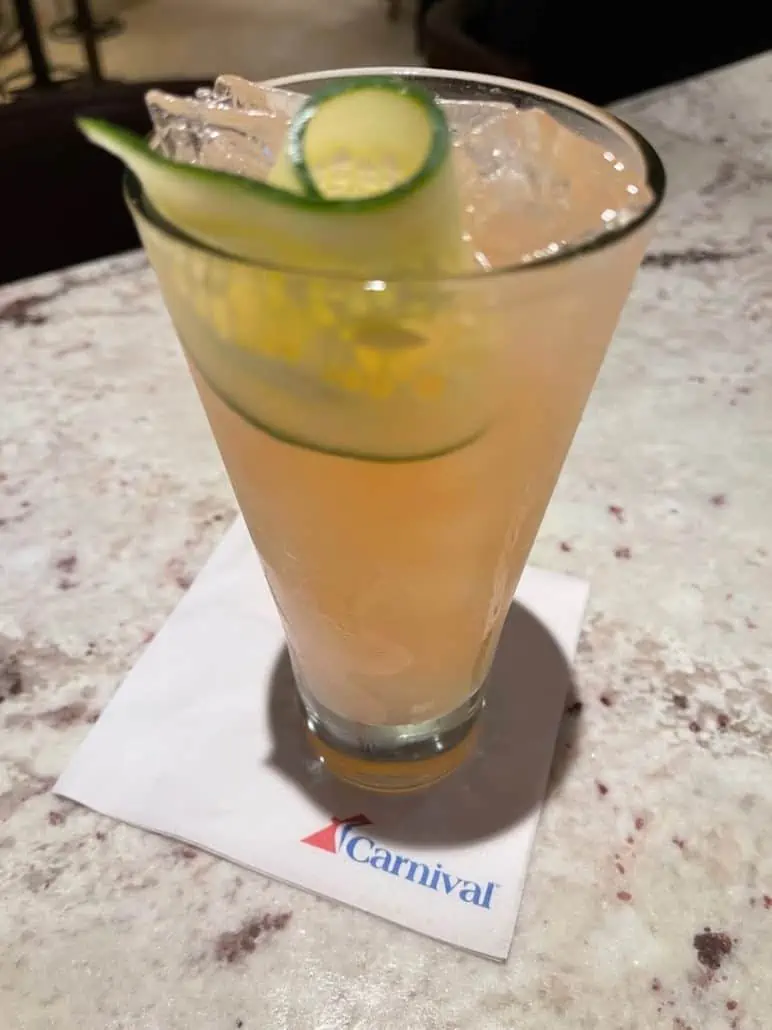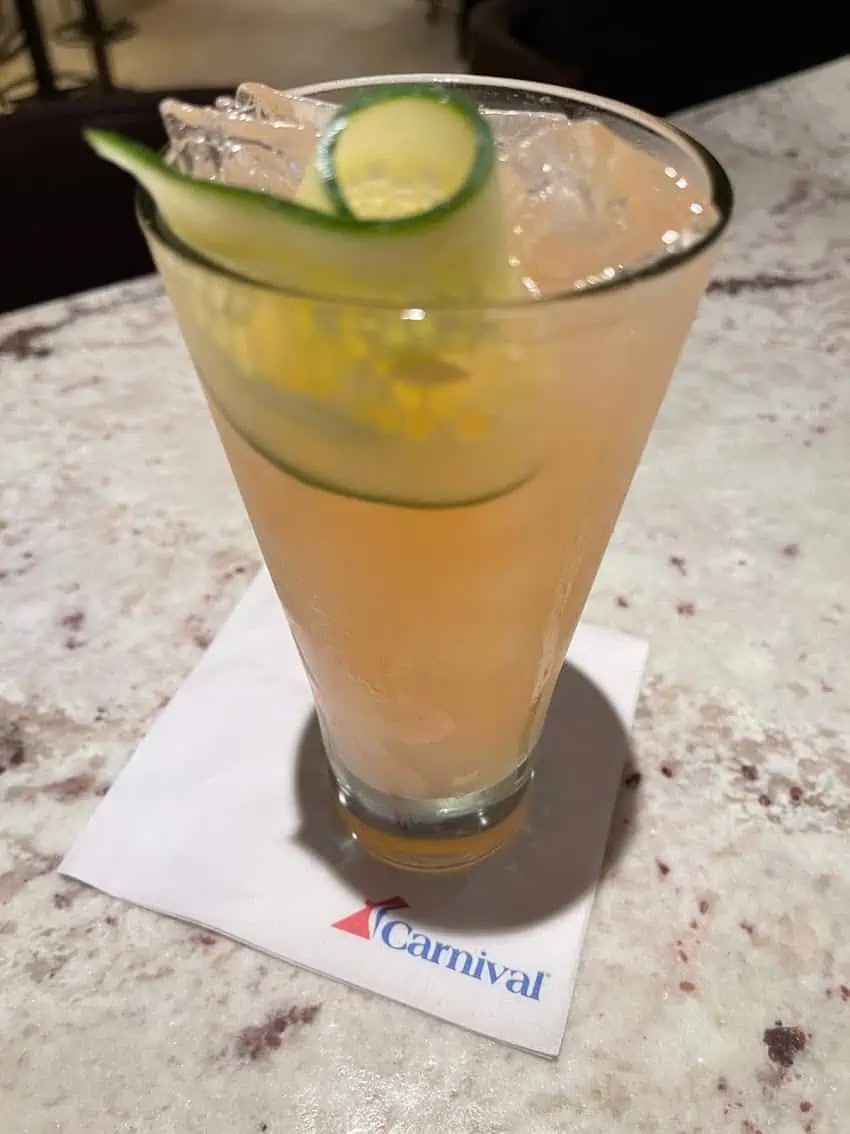 Relief For What Ails
The Remedy: Meyers's Dark Rum, Malibu Coconut Rum, orange juice, pineapple, and fresh lime juice
Pain Relief: Starr Rum, Bacardi 8, and Malibu Coconut Rum combined with fresh orange and pineapple juices
The Quick Fix: Pernod Absinthe, Bacardi Rum, Grey Goose Vodka, Bombay Sapphire Gin, Midori, citrus, and a dash of Sierra Mist
Cocktail Therapy
Purple Sunset: Bacardi Superior Rum, lavender syrup, fresh rosemary, and Domaine Chandon Sparkling Wine
Alchemist's Sidecar: Hennessy Black Cognac, Patrón Citrónge, fresh lime juice, and simply syrup
Island Old Fashioned: Spiced infused Bacardi 8 Rum, sugar, water, and bitters
Barrel Aged Negroni: Campari, Bulldog Gin, and Cinzano 1757 aged together in oak barrels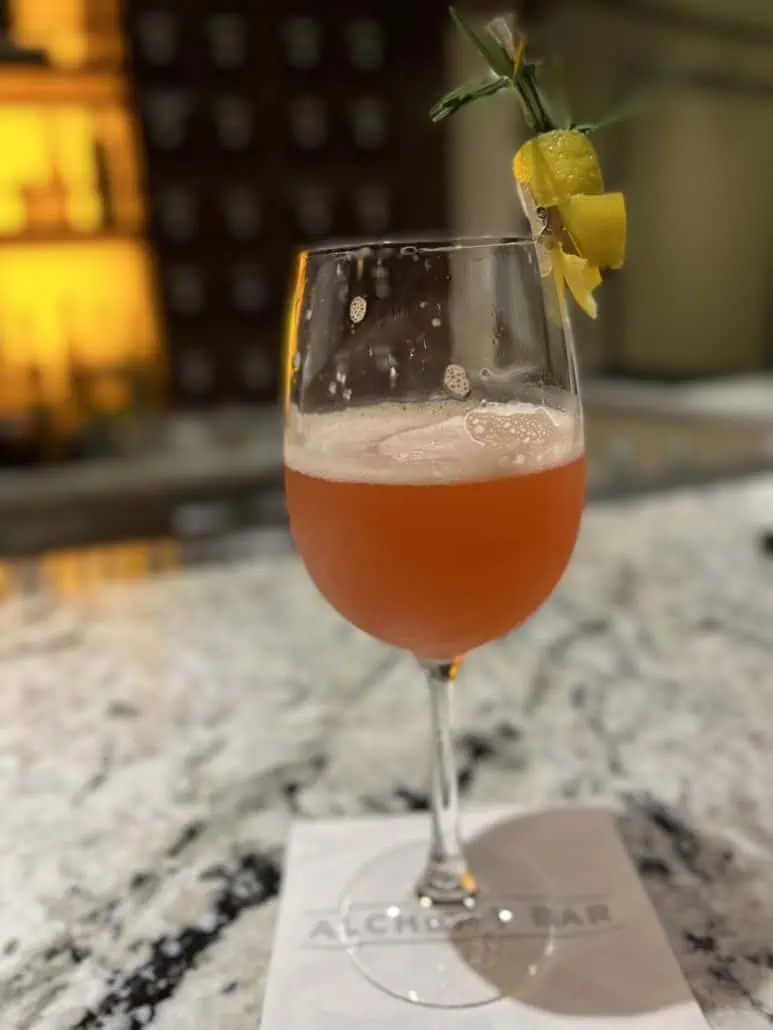 The Medicine Cabinet
Moscow Mule: Grey Goose Vodka, fresh lime juice, and ginger beer
Curative Peach Cosmopolitan: Absolut Citron Vodka, Peach Schnapps, cranberry juice, and fresh citrus
Restorative Basil Drop: Belvedere Vodka, fresh basil, simply syrup, and fresh citrus
READ NEXT: MENU: Guy's Burger Joint On Carnival Cruise Line
Pin it!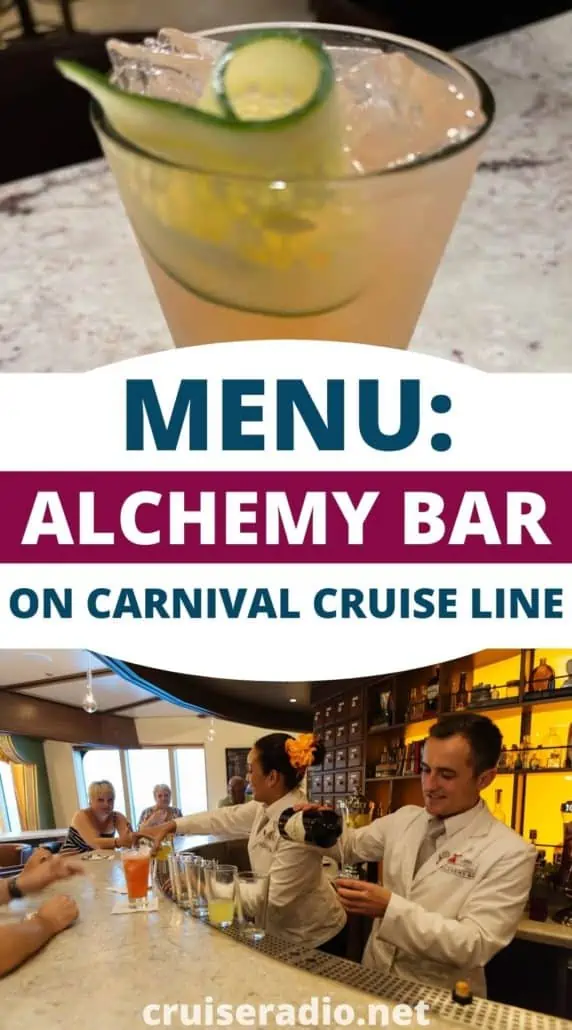 Note: Menus may vary by ship.