It's hard to believe this is already the last day of the cruise. It goes by so quickly. The last sea day is a good day to try to check out all the things you haven't gotten to do on your cruise.

The day started out with Sea Day Brunch in the main dining room. This brunch is offered fleetwide every sea day. It's served from 8:30 am to 1 pm in the aft dining room. I did a veggie omelet and turkey bacon. I was able to use my free drink voucher during brunch and got a mimosa. Actually, it was more like a glass of champagne with a splash of orange juice.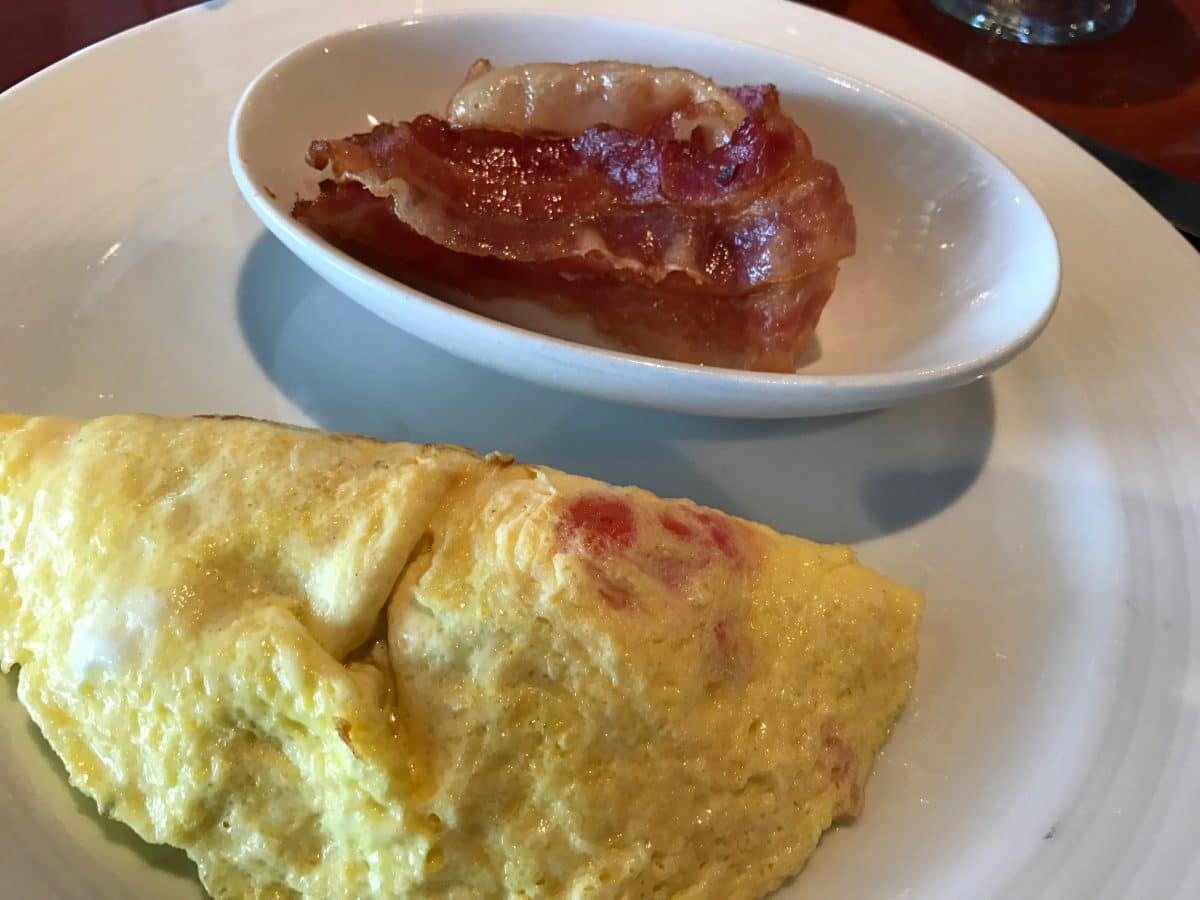 It was a little breezy outside but very sunny and clear. I walked around the ship and found a spot to camp out for a little bit. It was on an aft facing lounger overlooking the ocean. It was awesome, but a bit chilly. To fight off the chill I headed up to the adults-only Serenity area to hop in the hot tub. There were a handful of people in each hot tub, so we asked if we could join and stayed there for close to an hour. A lot of people I talk to aren't fans of cruise ship hot tubs; I don't mind them long as they smell like chlorine and don't have a film of sunscreen on top of them.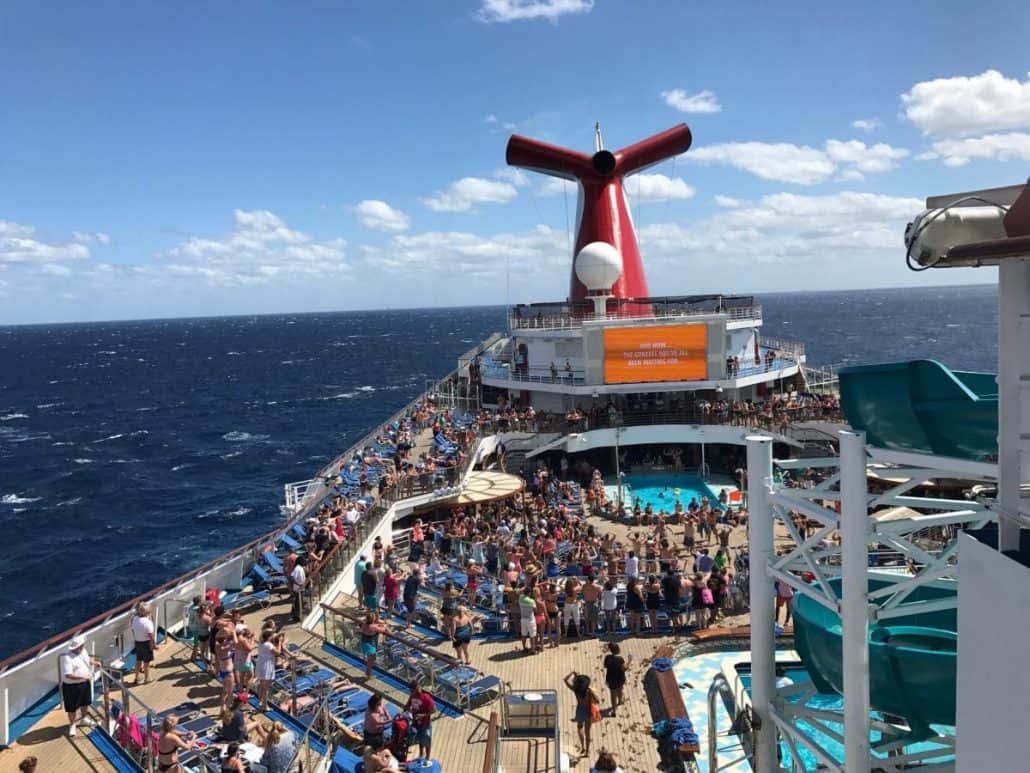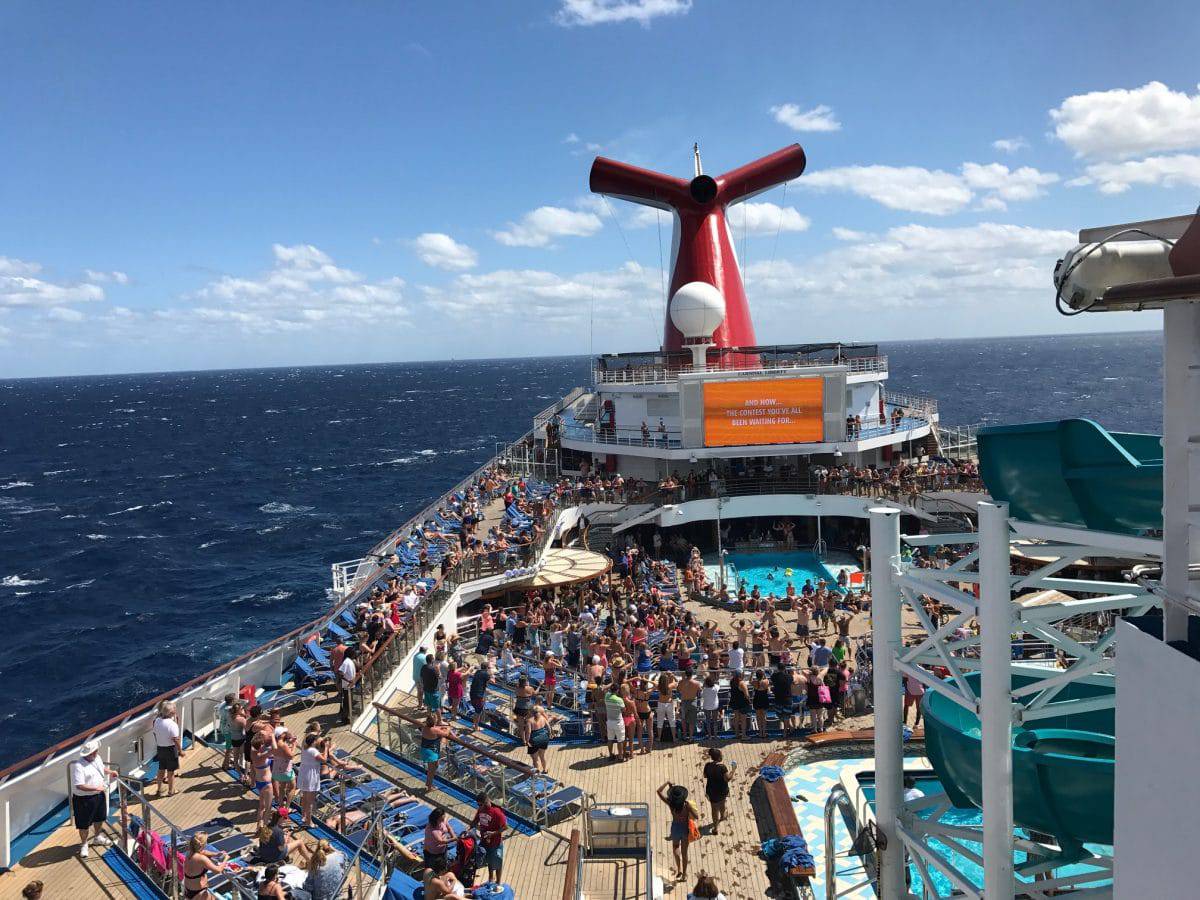 For years I've walked past the coffee and bakery shop on the promenade deck but I've never stopped for a treat. It figures that the time I'm watching my weight, I crave sweets. So I went with a strawberry chocolate cupcake-type thing. It was $2.25. Talking about it doesn't do it any justice. You have to see it to believe it.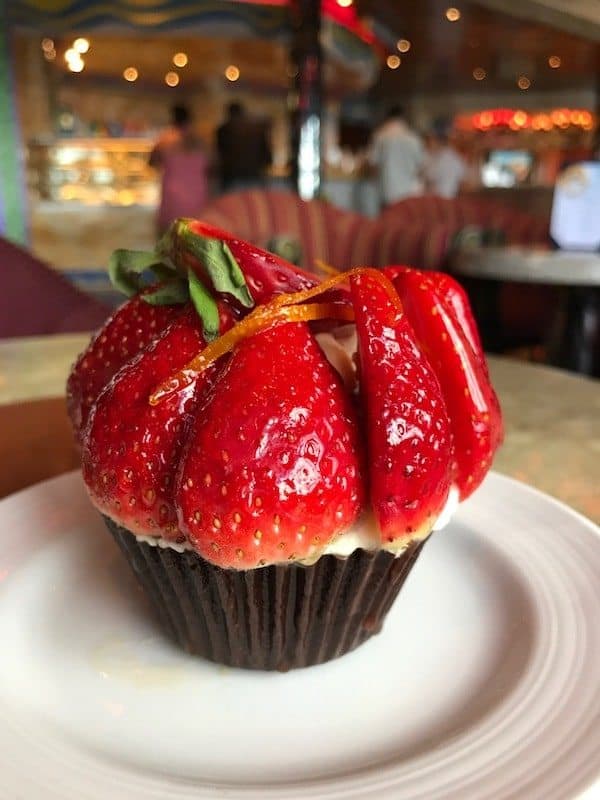 Later on in the afternoon, we hit up Harry Potter trivia, which I knew nothing about… unlike the country music trivia on Carnival Vista, which I dominated.
They had this watch sale happening on deck five outside of the shops and I really need a new watch. I've been wearing a cheap Casio sports watch for the past year, so I picked one up. It said it was 75% percent off for the sidewalk sale. The same watch sells for $15 on eBay. Oh well.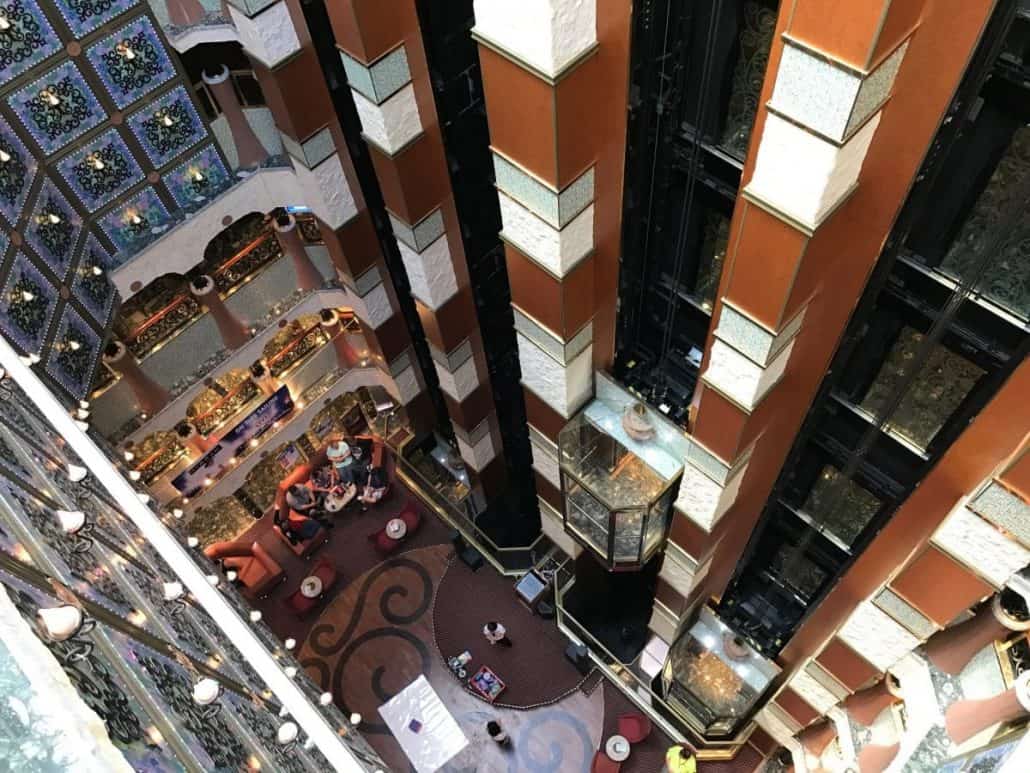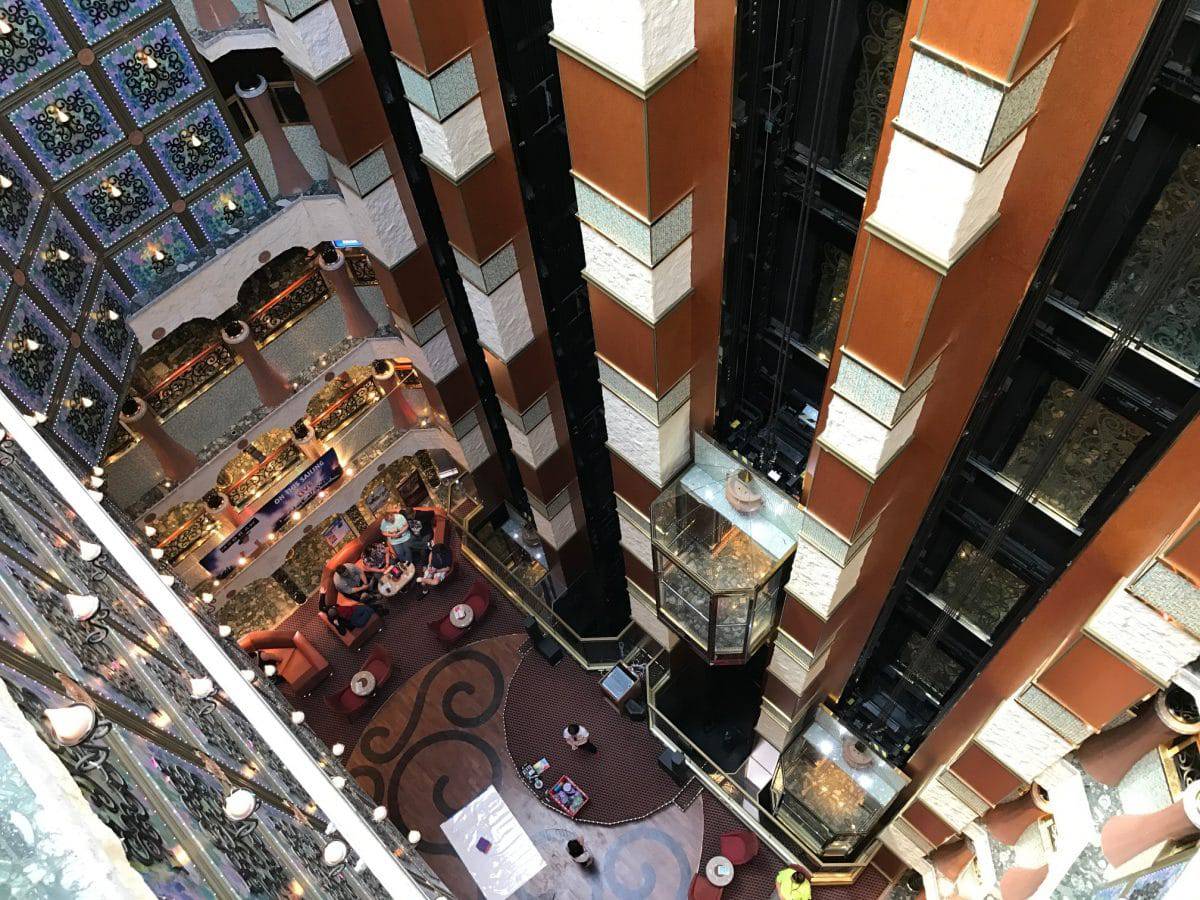 On this cruise I had early dining, which means 6 pm, and because of the Tim McGraw concert last night, tonight was elegant night. It's been awhile since I've taken a cruise ship formal night photo. And it looks like it will continue to be that way; the lines for photos were super long.
Dinner in the main dining room was awesome. I went with a Caesar salad, scallops, prime rib, and a baked potato. For dessert I went with coffee and creme brulee. By the end of the meal it was showtime where the waiters sang Leaving on a Fun Ship, their take on the old John Denver song. It's so funny how much everyone gets into the singing and dancing in the main dining room. I found myself enjoying it way too much!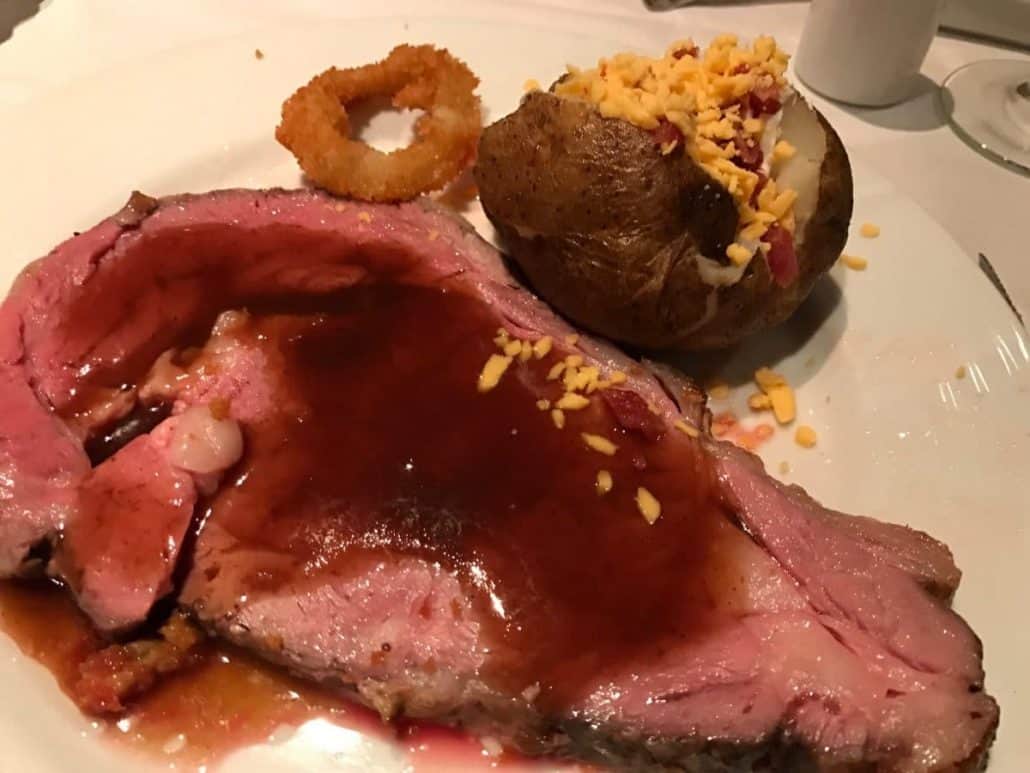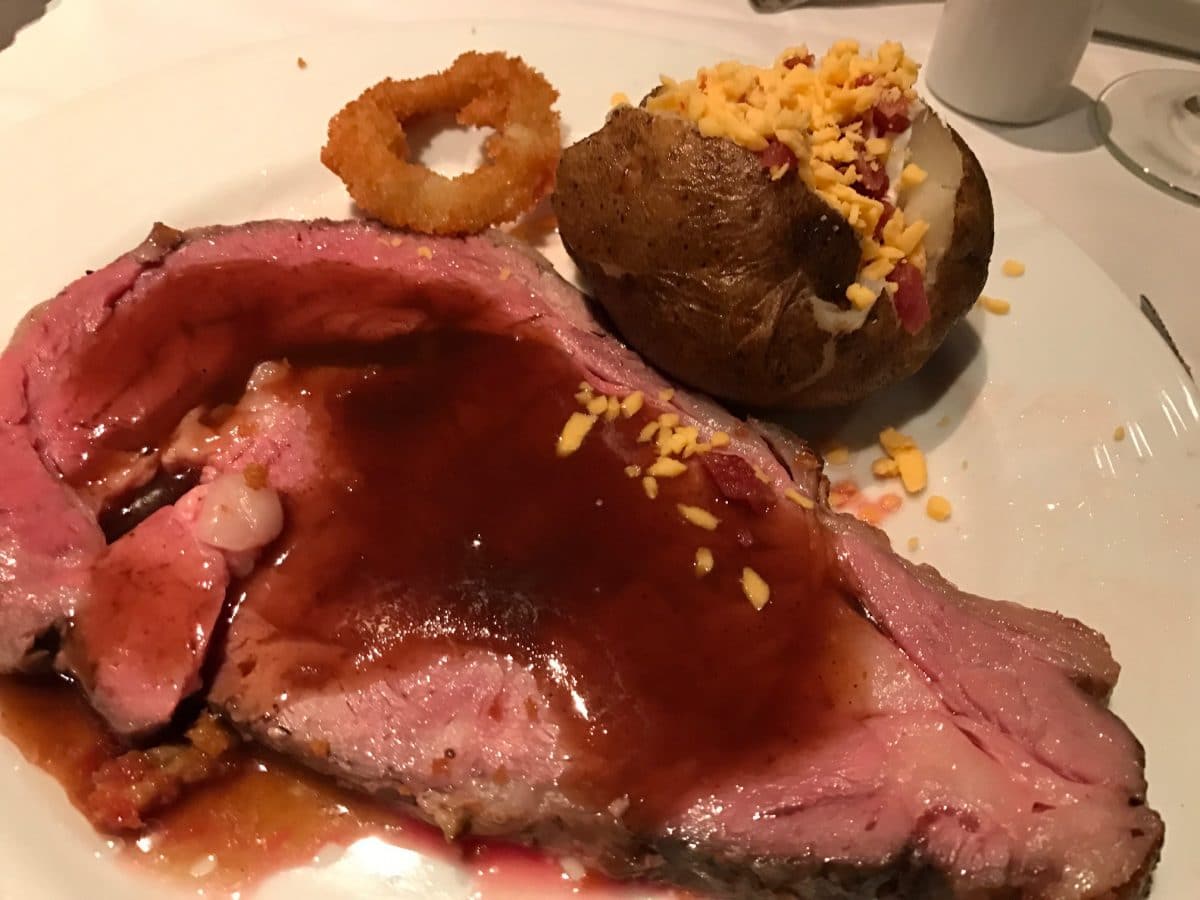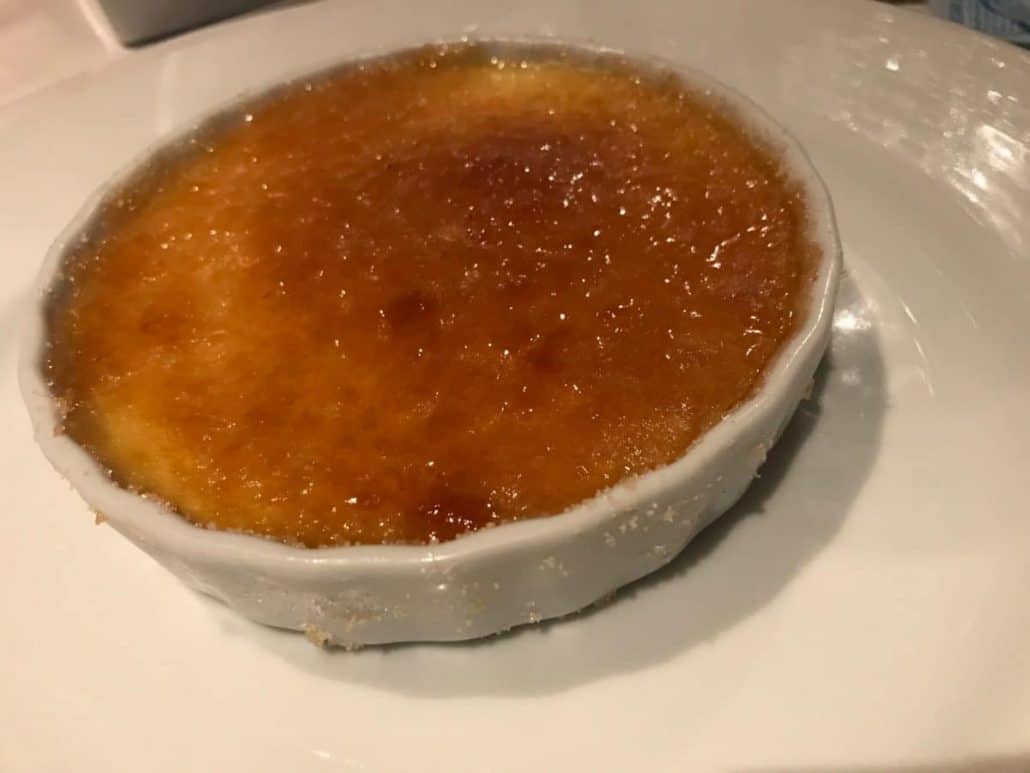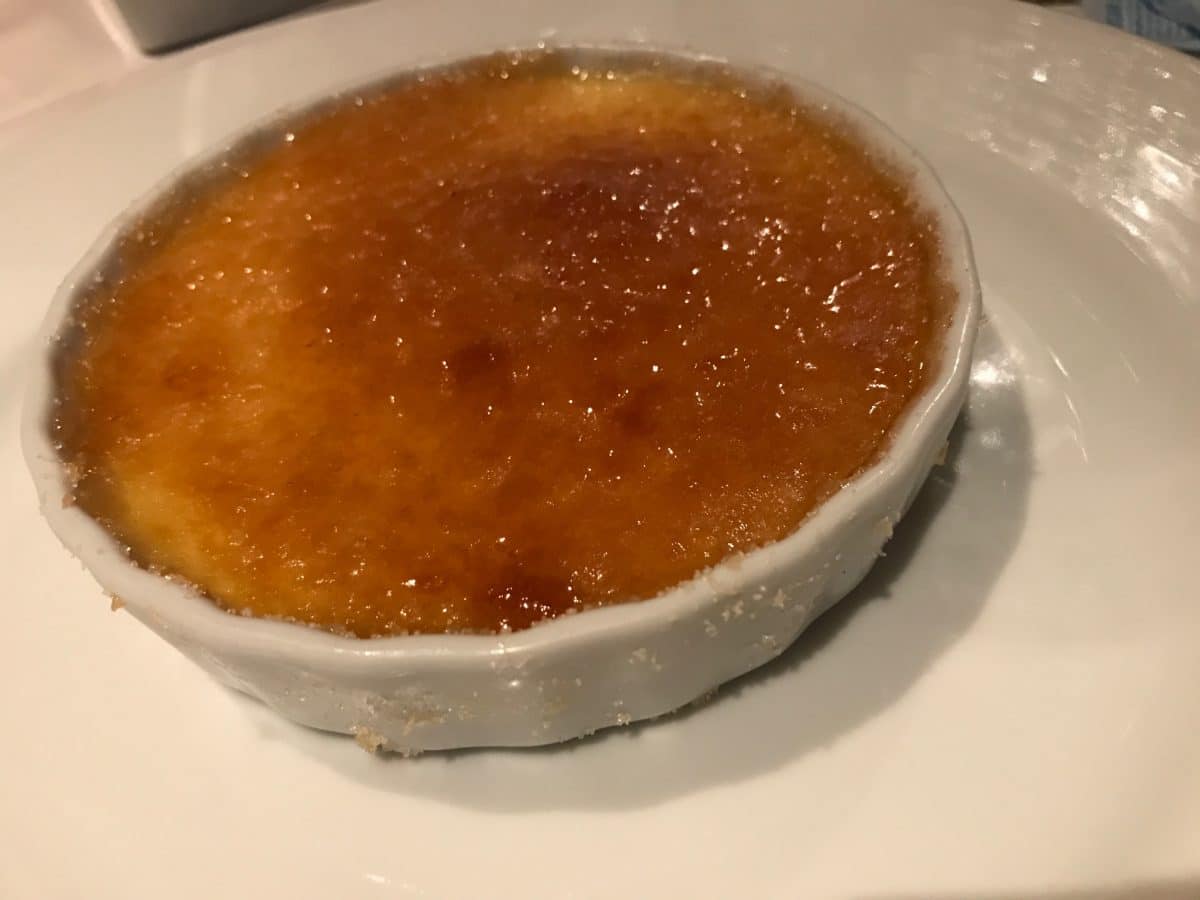 After dinner we went to a show onboard that was a decades type show. After seeing a handful of those shows, you've seen them all so it kept my attention for about 10 minutes and then we left to head to the comedy show. I watched three comedy shows back to back in the theater. Michael Macy's family friendly show, then Killer Beaz adult show, followed by the adult show from Michael Macy. All three shows were super funny. I can appreciate a comedian that doesn't have to drop the F-bomb every other word and still make you laugh. I found the PG show funnier than the adult shows several times.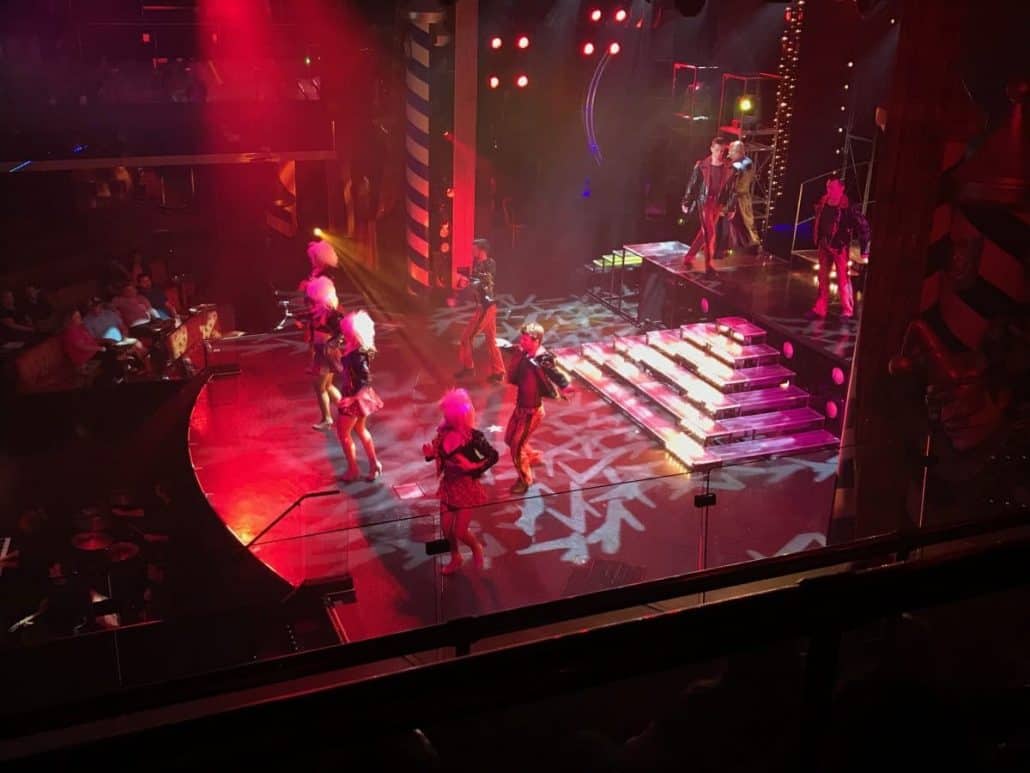 I wound up checking a bag for tomorrow morning and will do Zone 1 debarkation.
Goodnight.
Read our previous day trip reports below: