I probably should've mentioned this yesterday, but better late than never. At the end of December I was trying on clothes for a ski trip and nothing fit! So on January 2, I embarked on a diet and since then I've lost 27 pounds. So I'm trying to eat better because I didn't want to gain weight back during the cruise. My pre-cruise weight was 191 pounds, down from 218 pounds.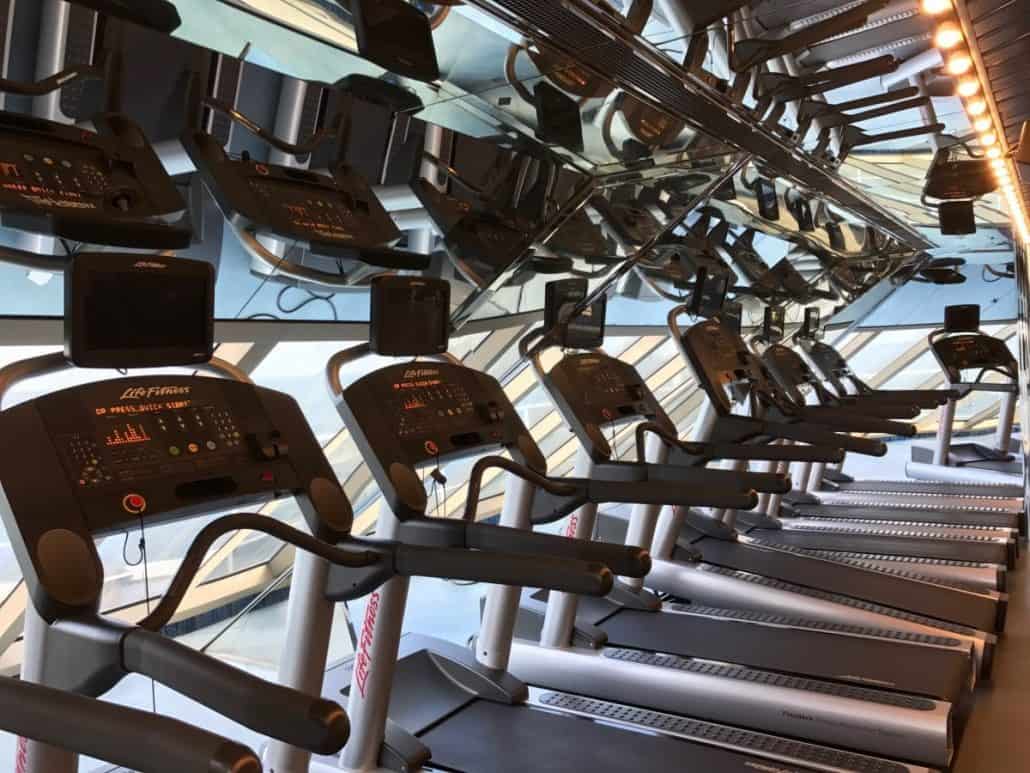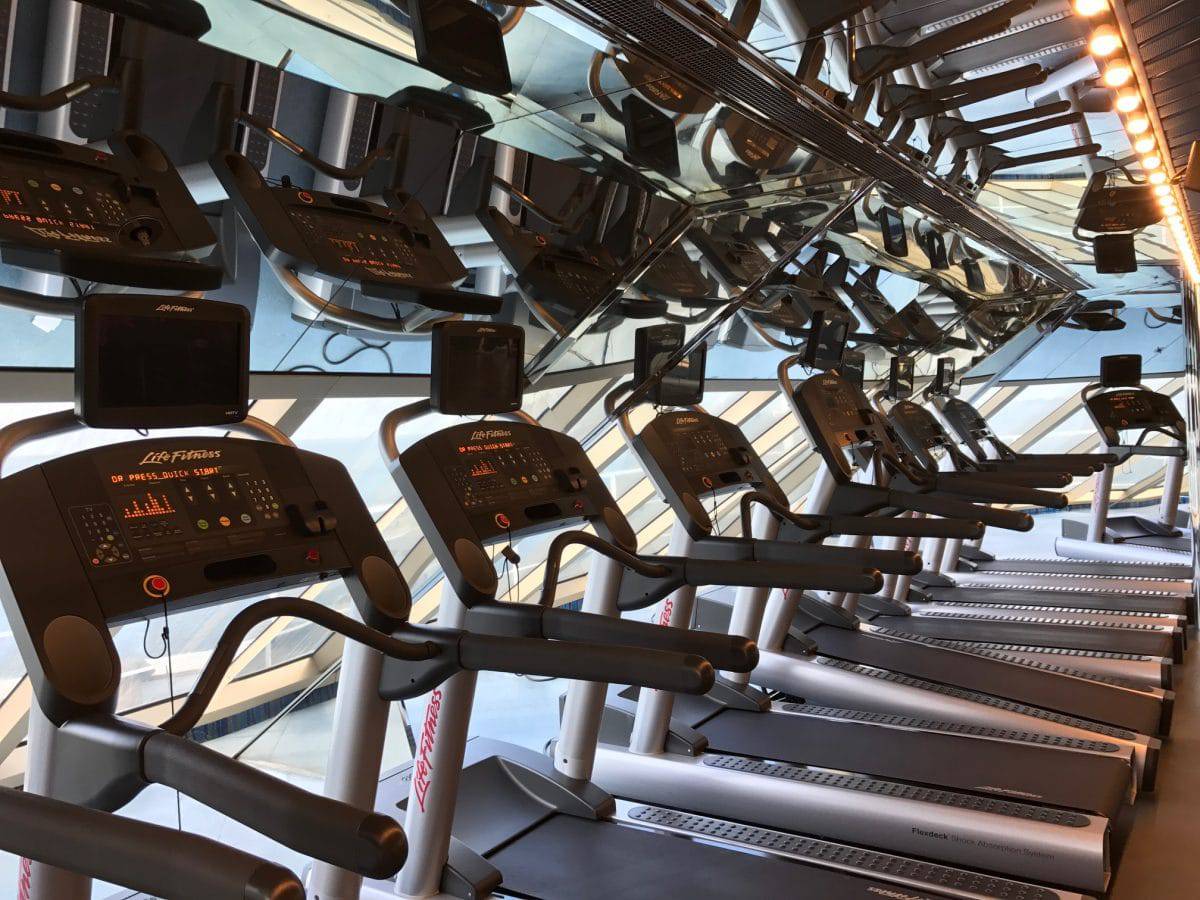 This morning I spent a little time in the gym but noticed the weather was amazing, so quickly took it outside to walk the track for a few laps. I forgot my sunglasses so after a few times around it was time to go right to the main dining room for breakfast. I went with a ham and cheese omelet and turkey bacon. We finished breakfast just in time because as we were walking out of the main dining room, we had the Atlantis Resort in sight. So I quickly ran to the bow of the ship on deck six to take some photos. Until the no sunglasses issue happened. Turns out when the sun is beaming down on an all-white ship, it is worse than being on the jogging track!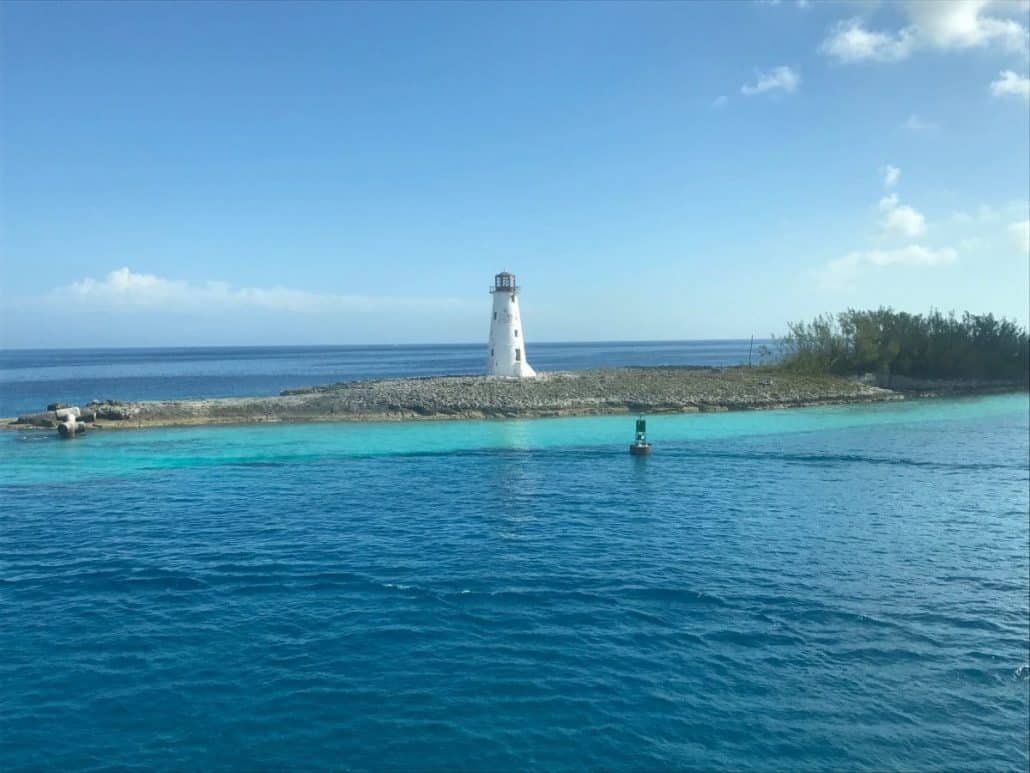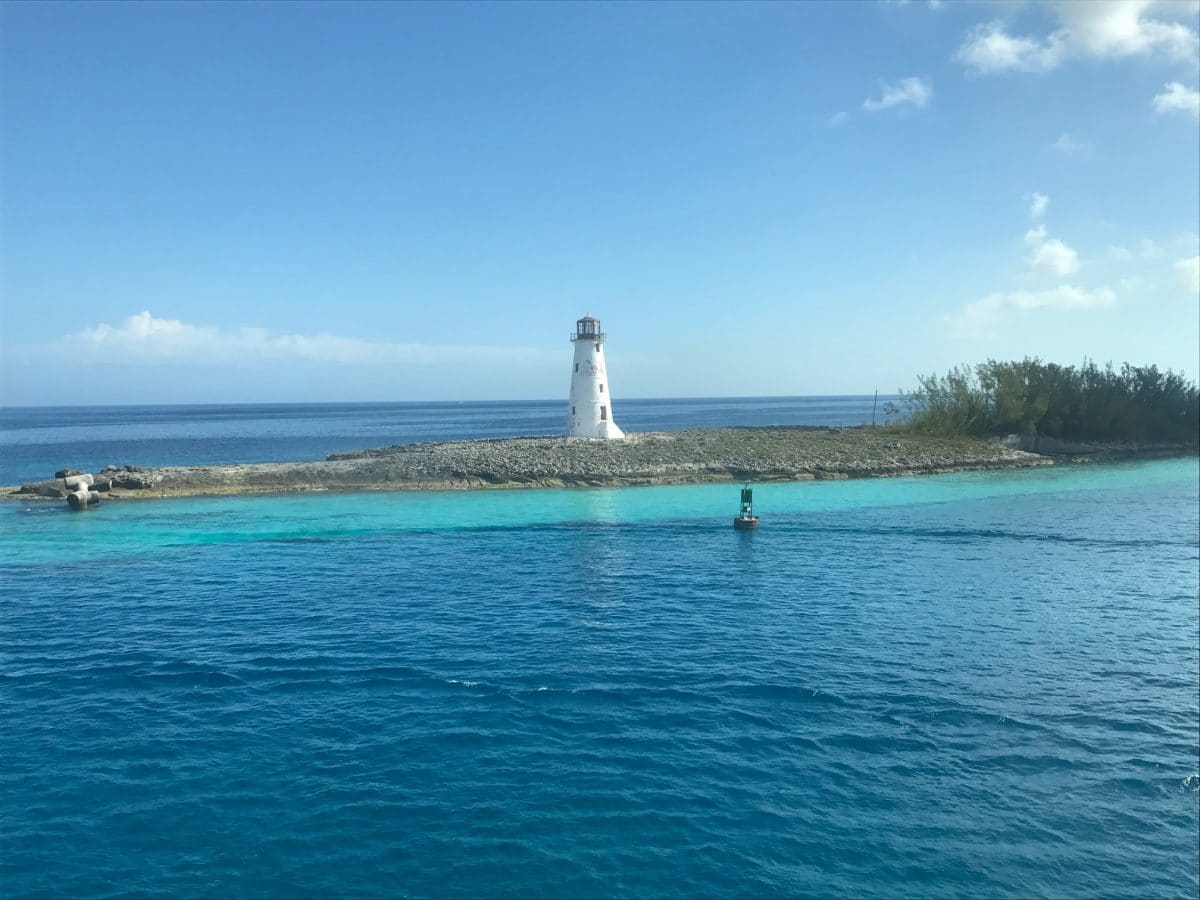 When we docked in Nassau, the gangway was opened at 10 am and we were allowed to get off the ship. We were in port with Disney Wonder, Norwegian Escape, Carnival Sensation, and MSC Divina. It was a full house. Nassau has always been the same for me in regard to something to do. I'd always take a water taxi to the Atlantis Resort and walk around or bar hop.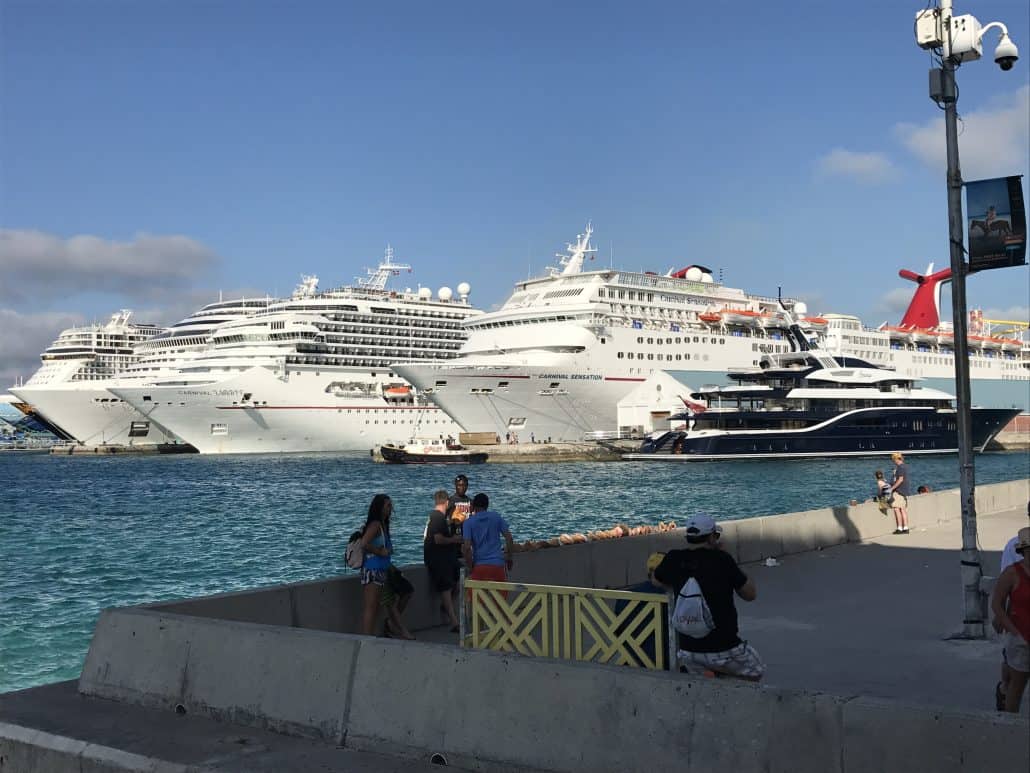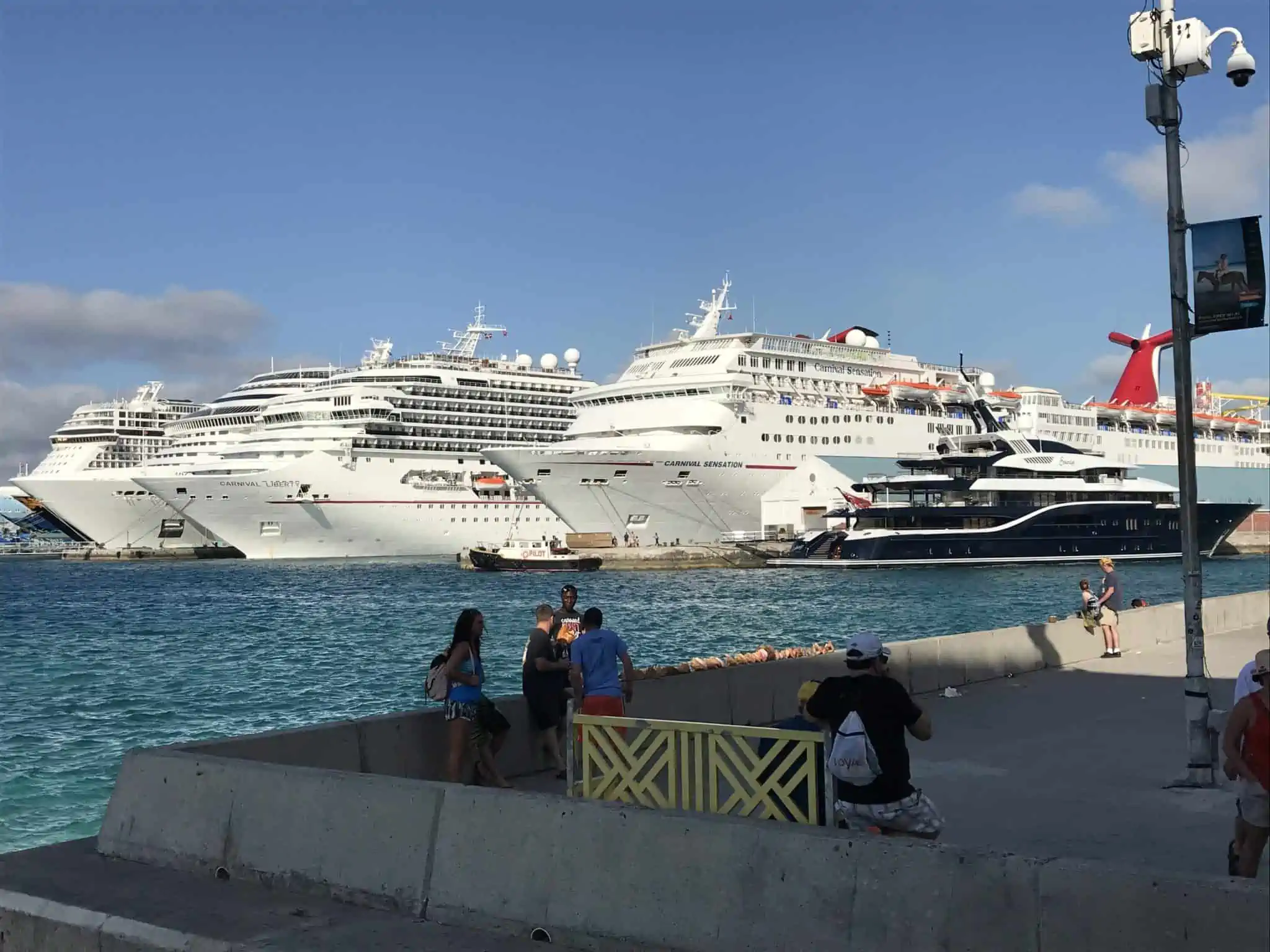 Before the cruise I decided I didn't want to do either and began looking for alternate options. After searching through what seemed like dozens of tours, I went with an all-inclusive day pass at Breezes Bahamas for $80. After spending five hours at the resort, we hopped in a cab back to the ship. Tim McGraw was performing at 8 pm and we had a 6 pm dinner, so we wanted to give ourselves plenty of time.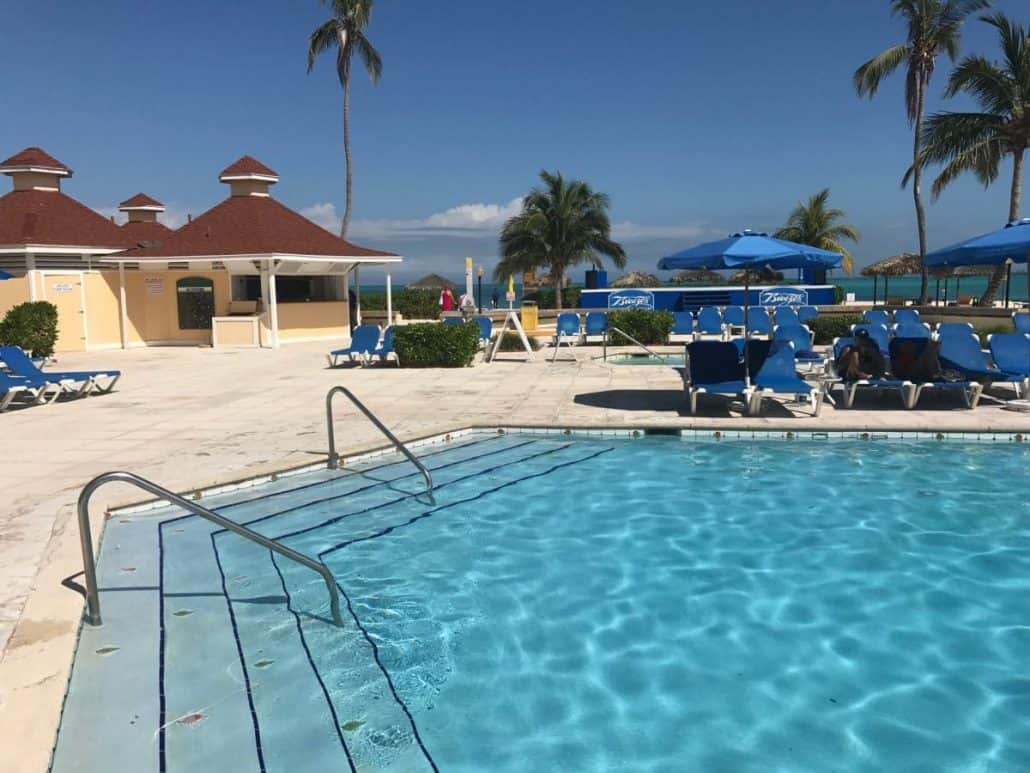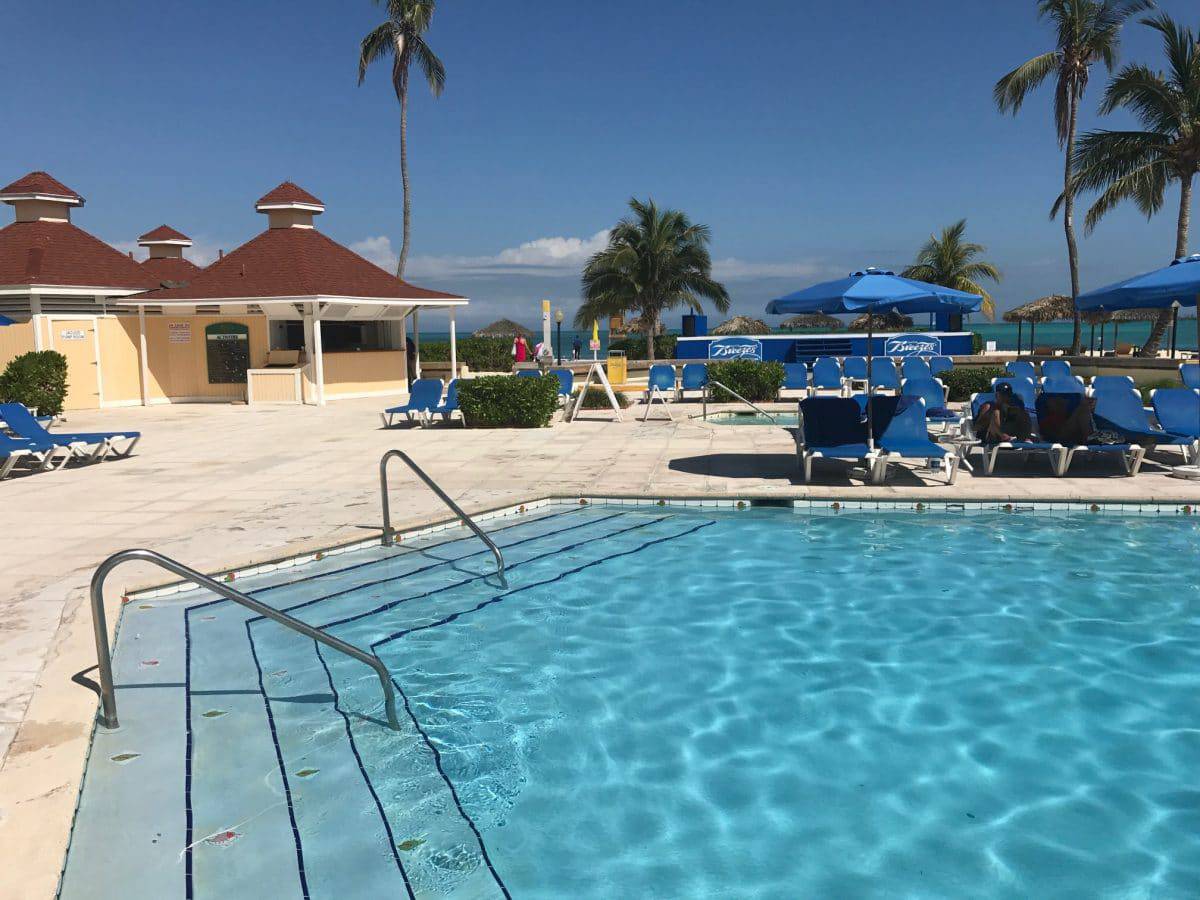 The Carnival LIVE experience was phenomenal. I got a kick out of the people who were waiting in line for 10 hours before the doors open. Dedicated fans! Once the doors open, they let everyone with a ticket inside the theater and everyone bum rushed the front, totally forgetting about the side seats of the theater. I was in the back of the line and still got fourth row. This isn't an arena, so there really isn't a bad seat in the house. You can read my full Carnival LIVE review of the Tim McGraw concert here.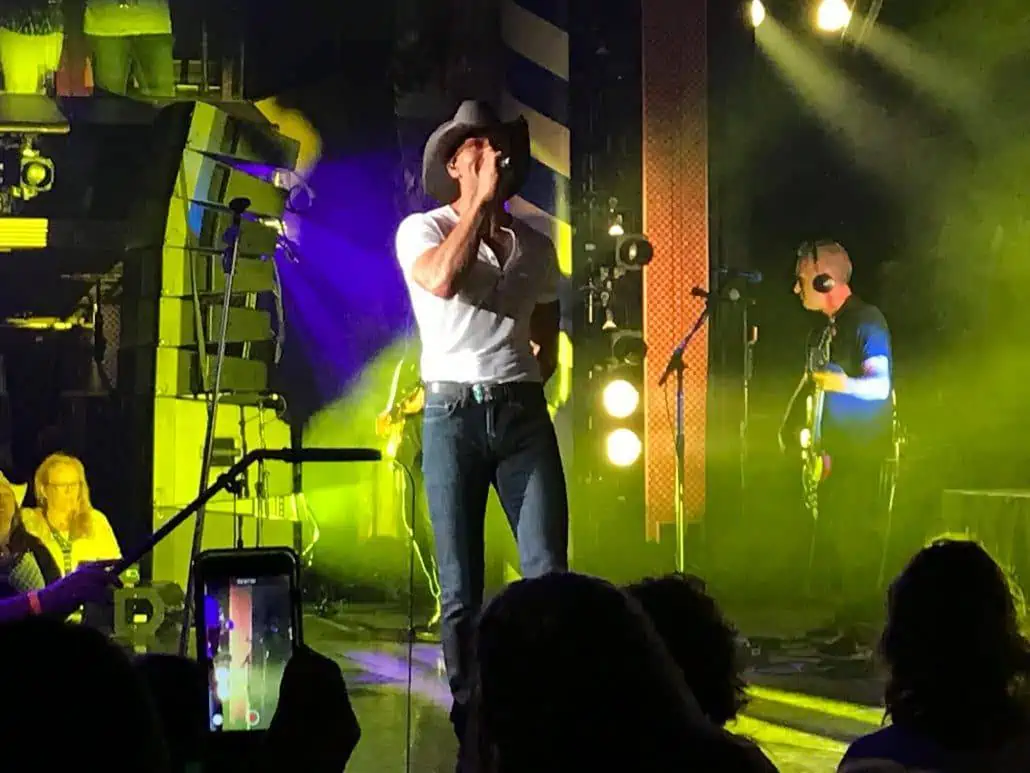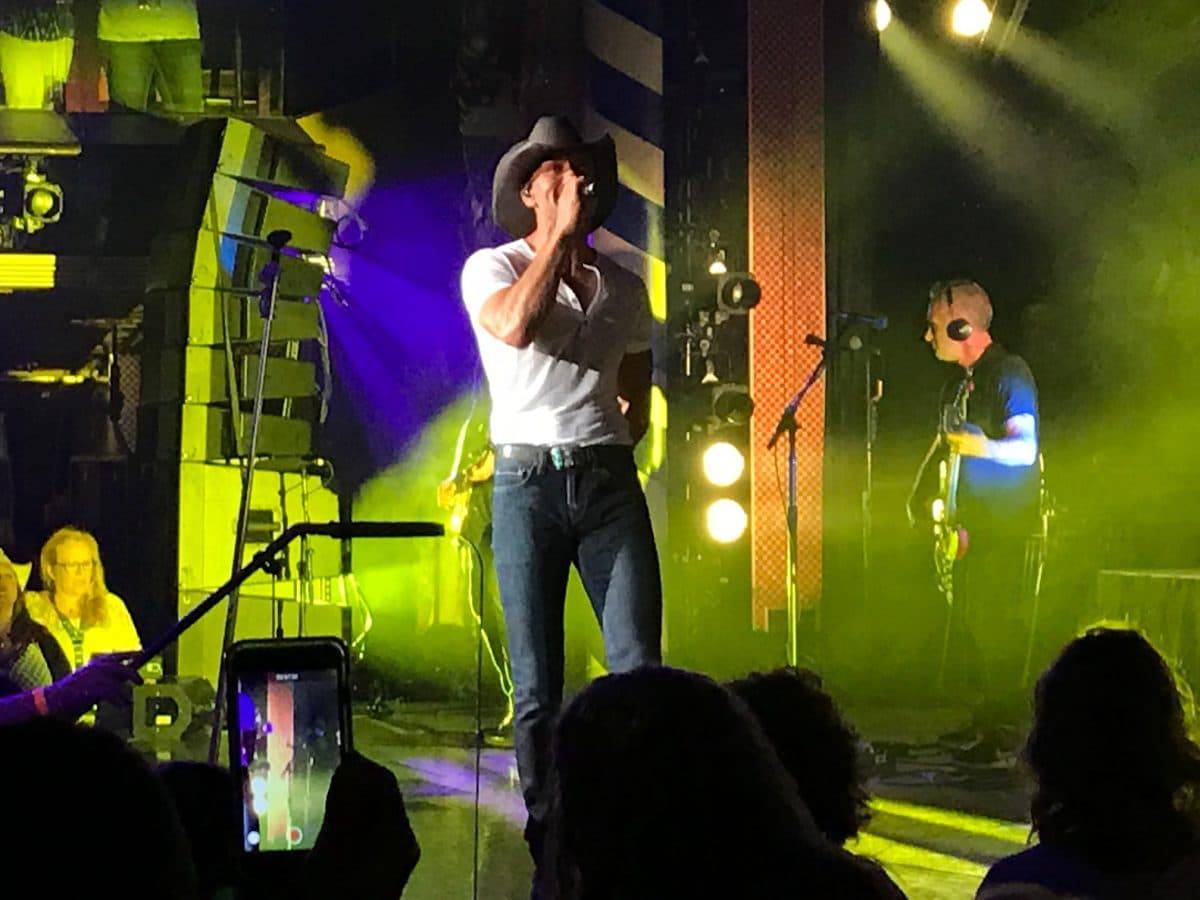 After the 90 minute Tim McGraw concert, we went to catch a comedian at the Punchliner Comedy Club. There were two comedians on our sailing: Killer Beaz and Michael Macy. Both guys were really funny. Killer Beaz is a southern comedian that relies on a lot of southern antics while Michael Macy was more of an observational comedian, picking on people in the crowd. They were both really funny.
One thing about the comedy club – it's located on deck five aft, and you need to get there early. It is set up with a lot of couches, tables, and a long bar in the back, but fills up really fast. In fact, if you're planning on catching back-to-back shows, you may want to stay in the theater and grab a drink from the bar.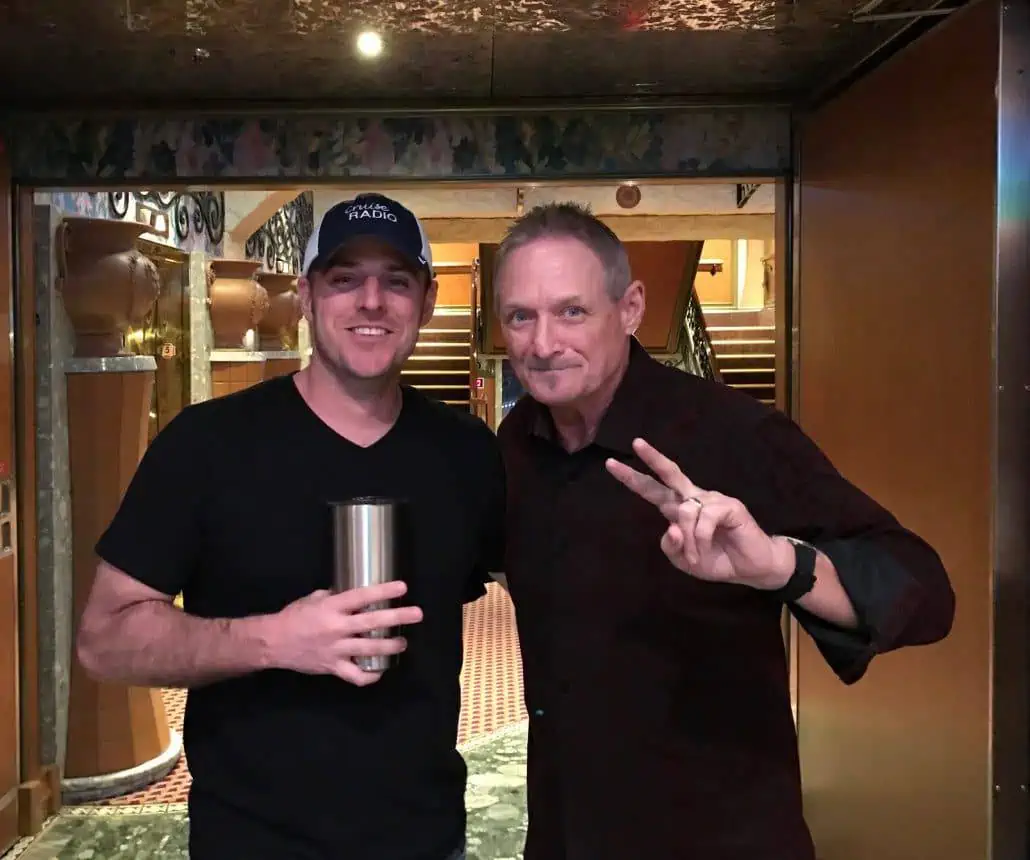 I ordered room service after the comedy show and went with a pay item on the menu. It was a quesadilla for $5. Not sure I'd pay for that again, but wanted to try it out. The room service was pretty prompt on the ship; they were there within 20 minutes. On Carnival Vista last year, it took almost an hour.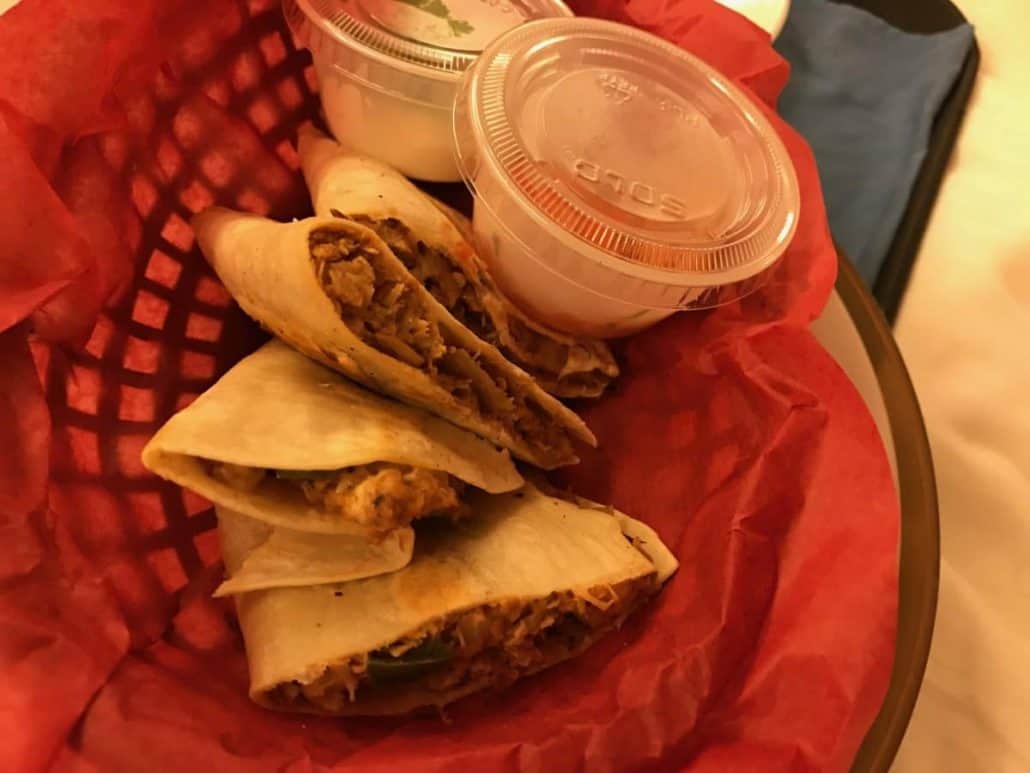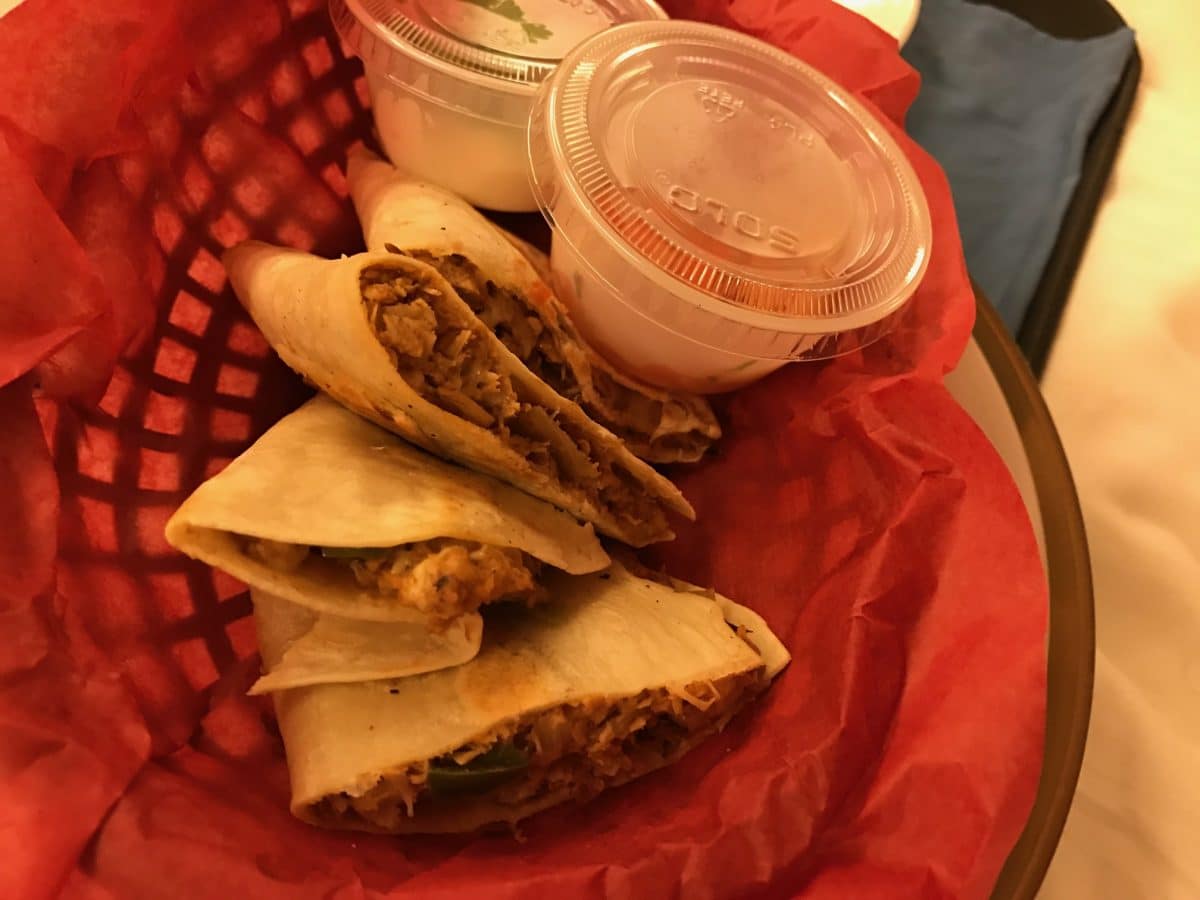 Lights out. Tomorrow is a Fun Day at Sea.
Previous sea blog: