Today we docked in Portland, Maine. Originally we were supposed to be docked in Boston but Tropical Storm Hermine caused us to flip the two ports.
Hello Portland
The ship docked right downtown so it was easily accessible from the pier. There were a couple of hop-on hop-off shuttles when you got off the ship and some locals offering tours.
My friend Tim lives in Portland, so he met me at the pier when we docked. It was cool catching up with him. He gave me a walking tour where he pointed out all the seafood joints, the docks, and gave me a good feel for what the city is like. It's actually quite quaint and nothing like I imagined it would be.
After the tour, I stopped off at Portland Lobster Company to grab a lobster roll and fried whole belly clams. Both were equally awesome and satisfied my lobster craving. The last lobster roll I had was on Carnival Vista in May at the Seafood Shack.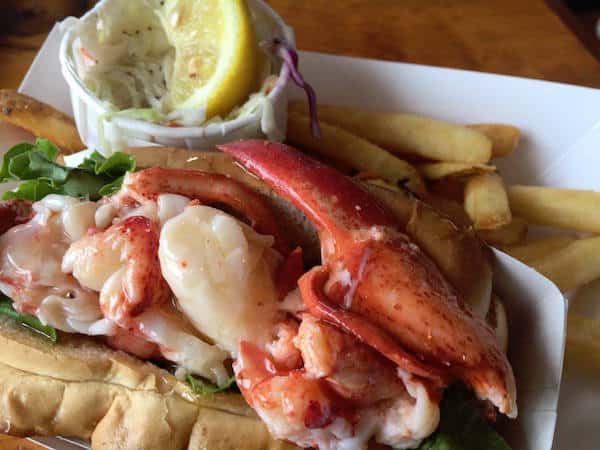 Exploring Sunshine
We seemed to be far enough north that the storm wasn't going to impact us at all, and you could tell because sail away was beautiful. Blue skies and all! It's always cool watching the people line the decks on sail away. Even cooler was the locals watching Carnival Sunshine pull out of Portland. One of the local news teams was there and tweeting about it. Very cool to see towns get pumped when a ship comes in to visit.
Chef's Table
Tonight I did Chef's Table and wow, is it a lot of food! You definitely don't want to eat for a good six to eight hours before you go to this experience. It started at 6:15 where the chef met us in the atrium to give us an overview of the evening. Then he brought us back to the kitchen where we had three different appetizers followed by a demonstration of how to make Carnival's signature Warm Chocolate Melting Cake. It's very easy to make, in fact, if you want to try to make it yourself, click here for the recipe.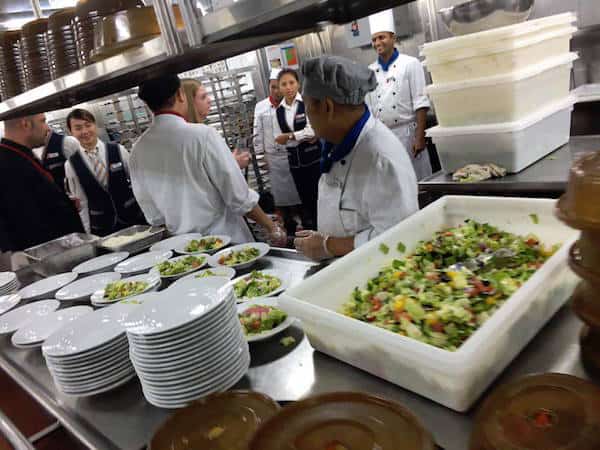 After the kitchen tour and cooking demo was over, the chef brought us to our table. The Chef's Table was set up in the Library Bar. They partitioned part of it off and closed it just for our experience. The courses kept on coming, followed by a demostation of each. We were served beef, crab, duck, bisque, sea bass, Kobe beef, and this huge chocolate sampler dessert. The food was never ending! It was very well worth the $75 price tag. The whole event took about three hours and ended with a photo from pixels gallery and a recipe for the Warm Chocolate Melting Cake.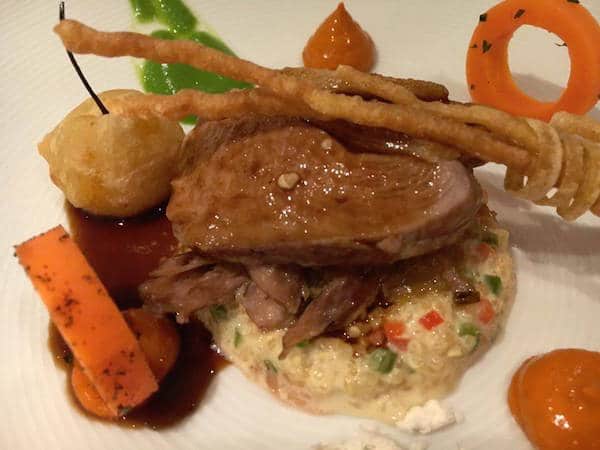 Early Night
After an 11 course meal, I decided to come back to my cabin and call it an early night. I couldn't hang out tonight if I wanted to. So stuffed but well worth it.
Question: Is it true you can't use the drink package until the second day of the cruise when you sail out of NYC? 
Yes, that is true. So on a seven-night voyage (like our sailing), you will be charged for six days and can start using the card at 6 am the second day of the cruise. This is because of New York City liquor laws.
Tomorrow is Boston.
Goodnight.
See my other posts during this Carnival Sunshine cruise!