This morning I set the alarm for 5:30 because I love to be either out on deck or on my balcony as a ship sails back into port. But it turned out that Carnival Vista came into port a little earlier than I thought she would, because when I walked onto the balcony we were already docked. We were the second ship to come in, with the first being the Carnival Splendor, which was docked right behind us. Before long, a parade of ships came into port, starting with one of Celebrity's ship, the Norwegian Getaway, and the Disney Magic. It was a busy day for Port Miami.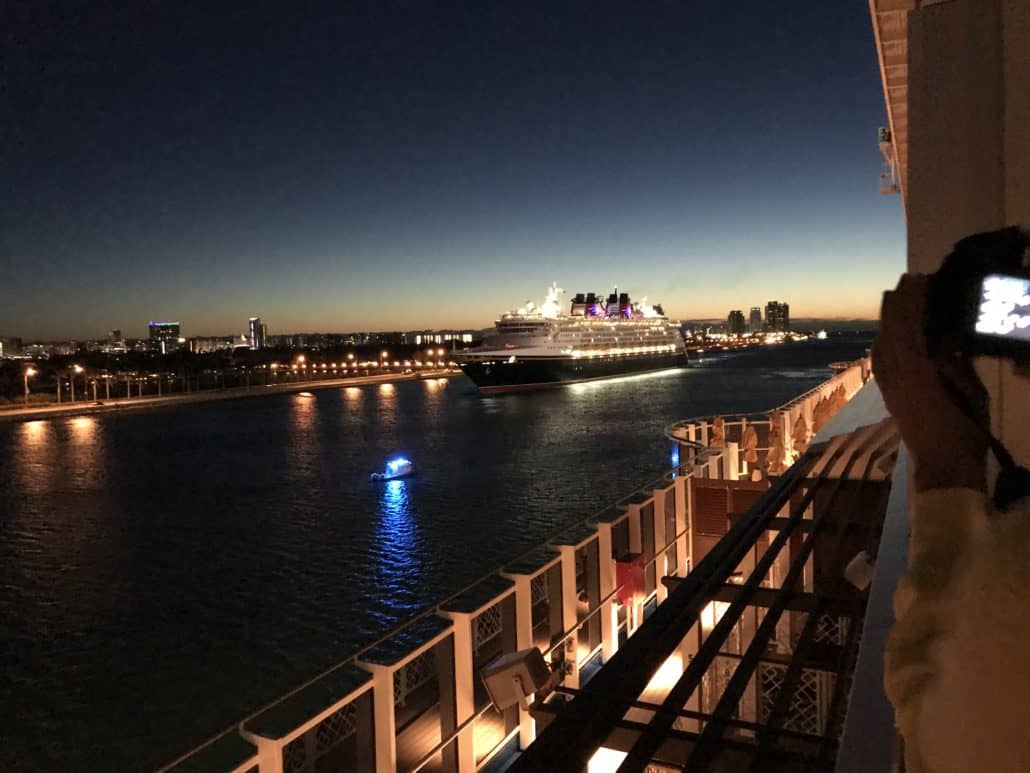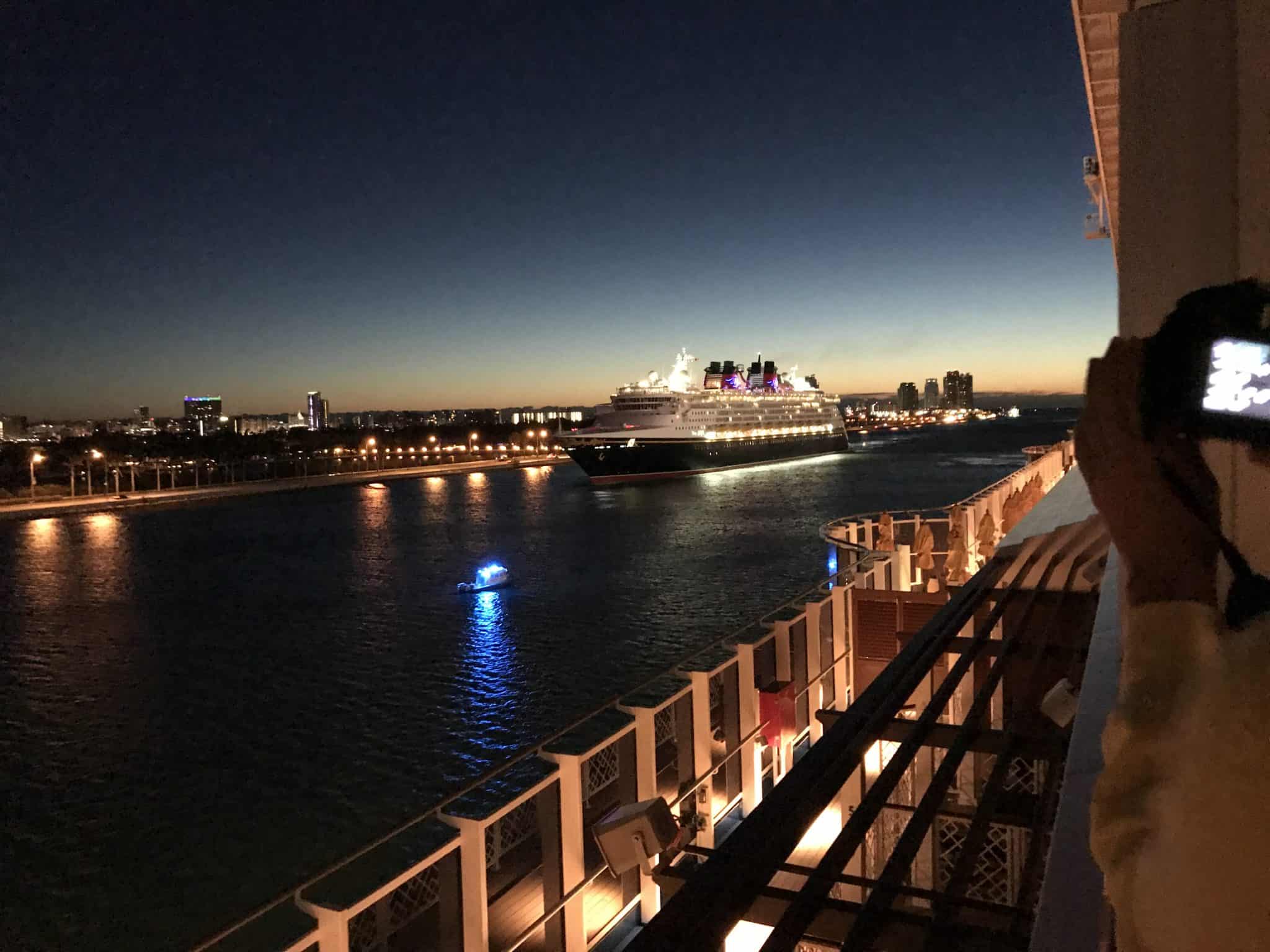 As much as I hate getting off the ship, I usually try to be among the first to disembark. Who wants to end an amazing trip by dealing with long lines to disembark, longer ones at customs, waiting to get a taxi… talk about a buzzkill. So I wanted to grab something to eat and get off as quickly as possible.
The main dining room opened at 6:30 a.m., about 30 minutes before disembarkation was slated to start. The offered menu was the one they use on port days — which makes sense, as it's designed to get you in-and-out, pronto. I went with the broken egg sandwich again, one last time. Because let's face it: At home, I'm not putting this much effort into breakfast, so I might as well enjoy it while I can! Once we're off the ship, it's back to spinach smoothies or a banana for breakfast!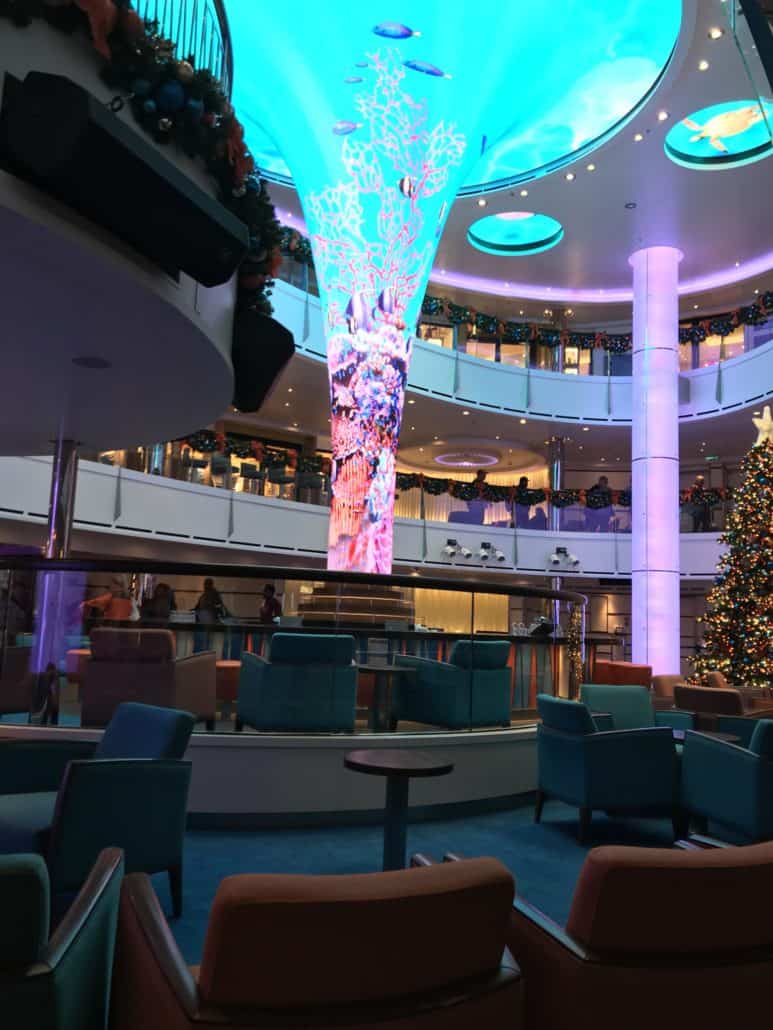 People — especially those who hit the buffet for breakfast — always ask me why I love the main dining rooms so much. There are a couple of reasons, the primary one being that my portions are controlled and I won't load my plate up with bacon. (Not that there's anything wrong with that, but if this week's posts have proven nothing else, it's that I don't have a whole lotta self-control when it comes to food when I'm on vacation!) I also like that there's no rush, and there are no lines. Also, people bring me food. That's not something that happens on a regular basis at home!
The service in the dining room this morning was about on par with the previous days on the cruise, they may have even had an extra pep in their step so they could get us out of the dining room faster. They have a big ship to turn around in just a few hours.
READ MORE: 35 Carnival Vista Tips
Finishing breakfast by around 7 a.m., we went to collect our bags before heading down to the main atrium to get off the ship. We were in line around 7:25 and the process was flawless. There were two lines, and in eight minutes flat, we were off the ship, buzzing through customs and waiting for our Lyft (an Uber competitor) to take us to our hotel in Fort Lauderdale (where you'll recall we'd parked the car before setting sail).
Here's a tip worth remembering: Carnival has an arrangement with Lyft whereby first time users of the service can use the promo code CARNIVAL and get $10 off your ride. With the discount, our trip from the Carnival Vista to the Hilton Garden Inn in Fort Lauderdale came to $26. We left Port Miami at 7:35 a.m., arrived at the hotel 25 minutes later, and by  8:10 a.m. the car was loaded and we were on our way home.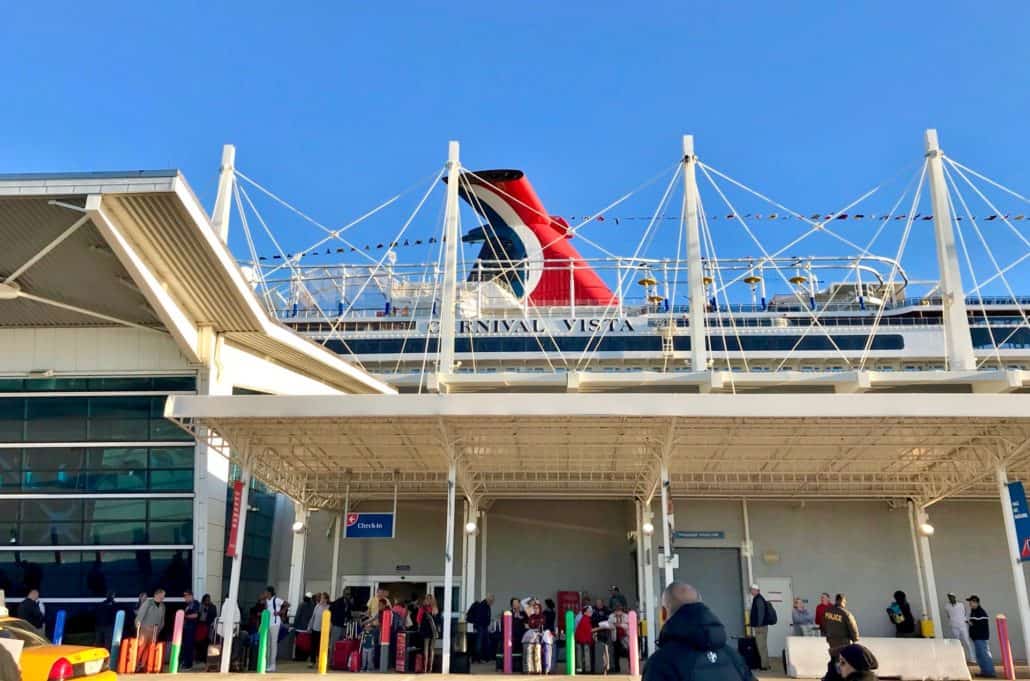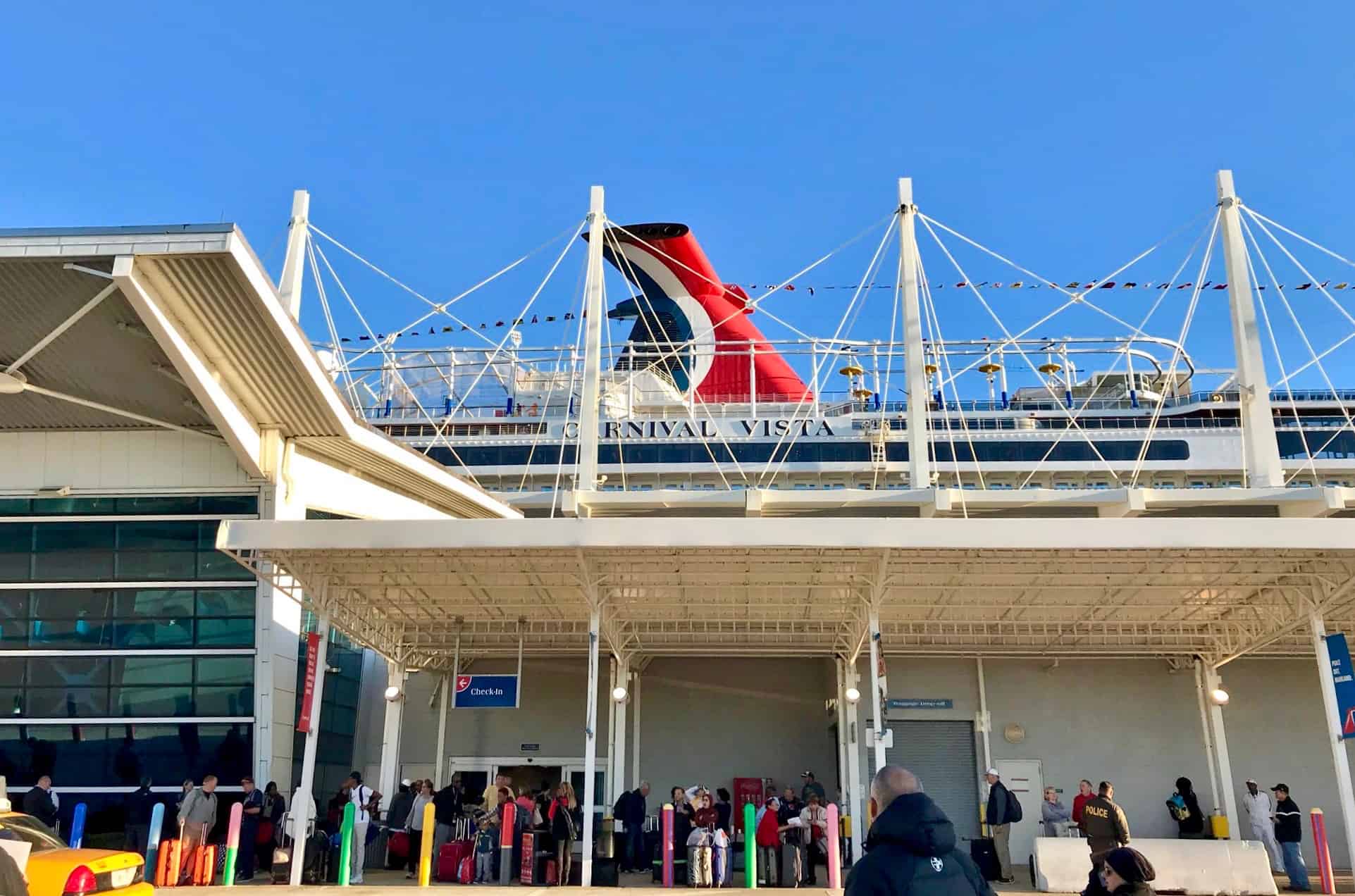 Before I share my final thoughts on our Carnival Vista sailing, I want to sincerely thank you for following these trip reports. I know I can sometimes ramble on a little, but I try to paint the best picture of the ship experience for you. If you have any questions about Carnival Vista or the eight-night itinerary to the Southern Caribbean, please don't hesitate to reach out and ask. After all, that's why I'm here!
Final Thoughts
This was my third time sailing the Carnival Vista, and I really do like what it has to offer. As with every cruise line, at the end of the day it's a business and about profitability. I have noticed that the dining room service seems a little bit slower than what I've experienced in the past, and I heard other people commenting on that as well. This seems to be something we're hearing more across several lines, and I hope it's not a trend that continues.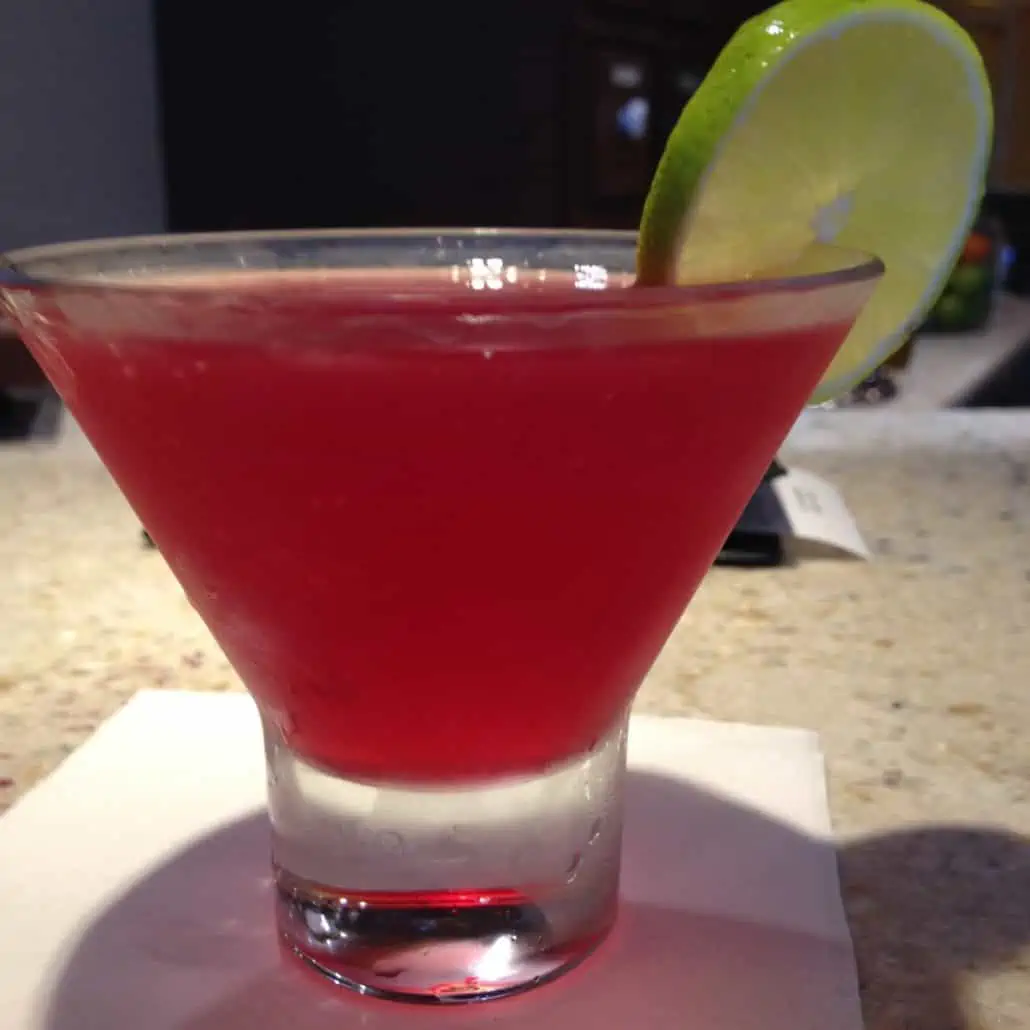 The Alchemy Bar is my favorite bar on the ship, but even there we had to wait to get a drink. It makes me wonder if so many people get the drink package that it bogs the servers down, or is Alchemy Bar just that popular? Maybe both. It could also be that the drinks at that particular bar are so specific and often involve many ingredients, meaning it's going to take longer for cocktails to be made.
Again, I say, if you're going to watch a show in the Liquid Lounge or catch an adults-only comedy show in the Limelight Lounge, make sure you get there early or you could find yourself dealing with an obstructed-view situation. I get that the polls hold the roof up and all, but it seems like the seating could be modified or designed differently. Guess we'll leave that up to the structural engineers.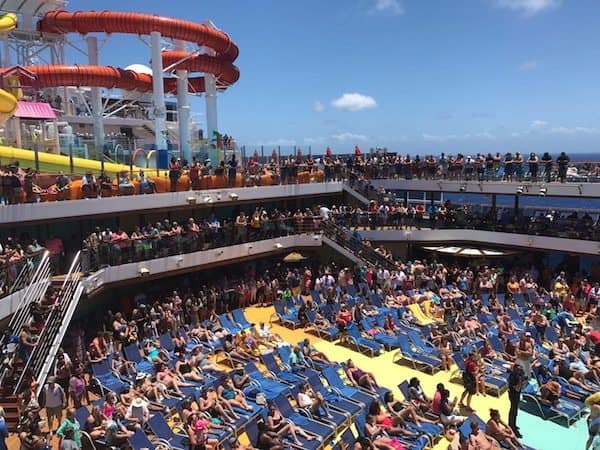 There were a lot of kids on this sailing (I'm told over 1,200), but the ship handles them well. In fact, I feel like we rarely saw any of the kids for much of the week! Perhaps that's a testament to how much they love the Camp Ocean kids program?
Would I sail Carnival Vista again? In a heartbeat, although it might be a while before I board her again. I've done both the eight-night and the six-night itineraries she runs, and will probably look for another route on my next sailing.
Thank you again for following along and being here. I really appreciate you.