When Carnival Cruise Line announced their Evolutions of Fun upgrades back in 2010, they added the Carnival Deli as part of their food line-up.
The Carnival Deli is located within the lido deck buffet area and serves NY-style sandwiches, wraps, melts, sides, and a salted cookie for dessert. Given how important food is to cruisers, it's no wonder the line is rolling this menu out to all of their cruise ships.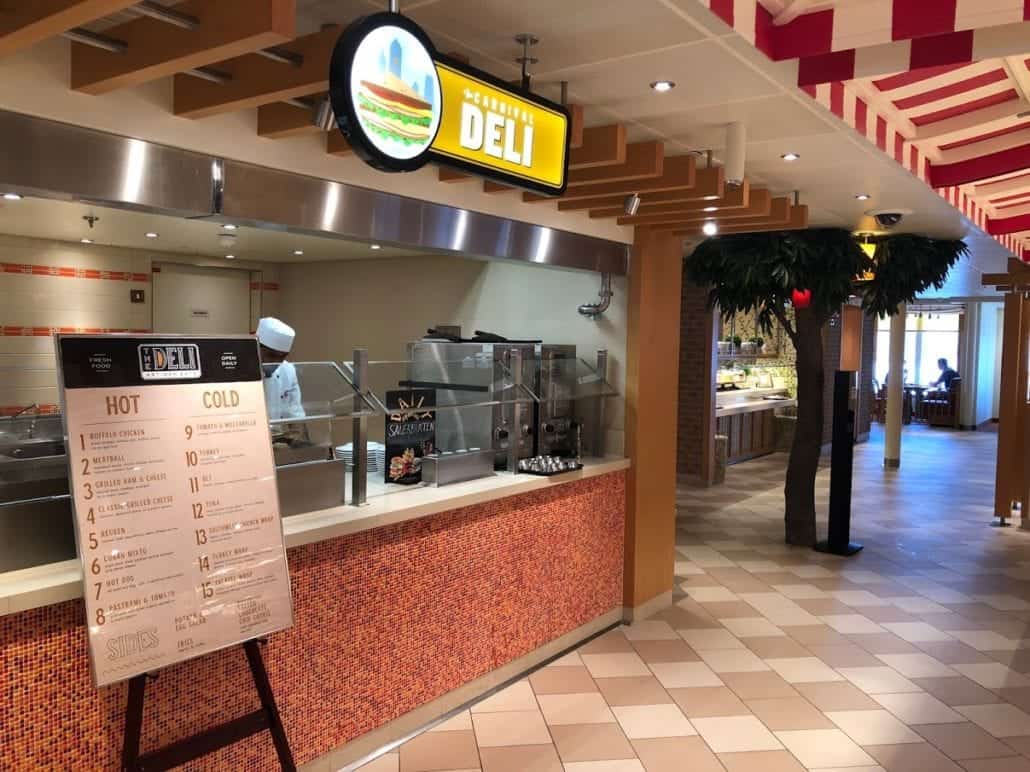 The complimentary deli hours may vary from ship to ship, but as of early 2019, it seemed to be open consistently from 11 a.m. to 11 p.m.
Carnival Deli Menu Items
POPULAR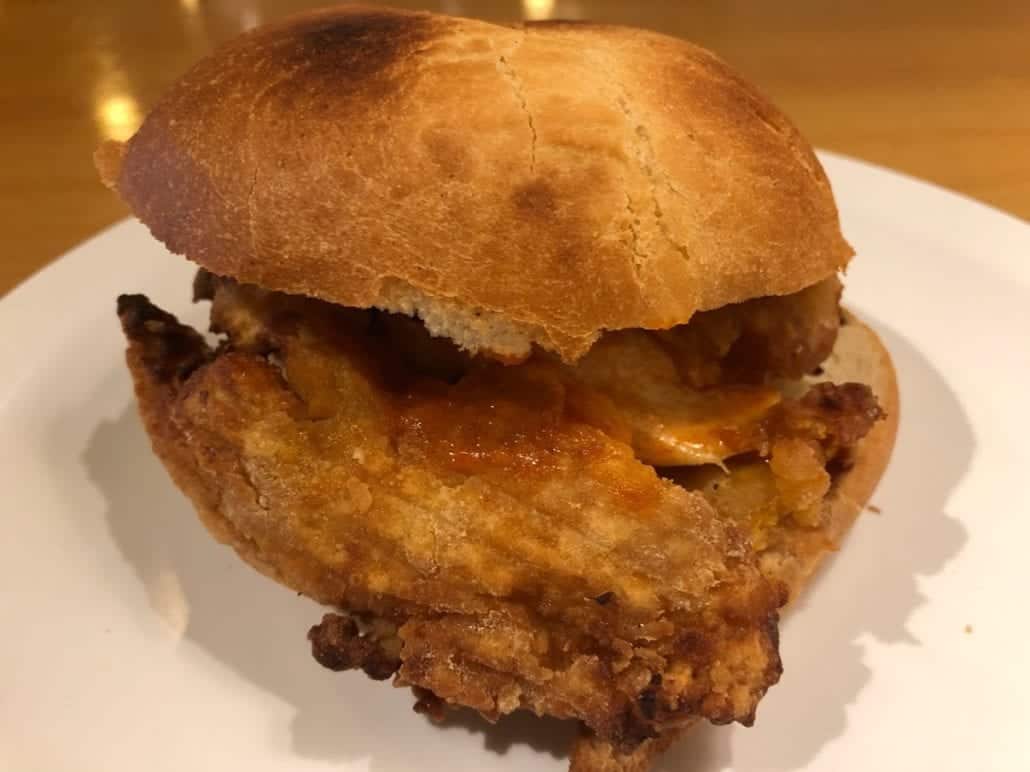 TOMATO

and

MOZZARELLA

arugula, roasted pepper on focaccia

TURKEY

breast on a pretzel bun with avocado, cucumber, arugula & basil

BUFFALO CHICKEN

fried chicken on an egg bun, tomato jam, buffalo sauce

MEAT BALLS

marinara sauce, ricotta cheese, parmesan cream on tomato focaccia

BLT

bacon, tomato, iceberg lettuce on toast

PASTRAMI

and

TOMATO

rustic panini, sun-dried tomato spread

TUNA

plain or toasted tuna, celery, onion, mayo, tomato, iceberg rustic panini
FROM THE GRILL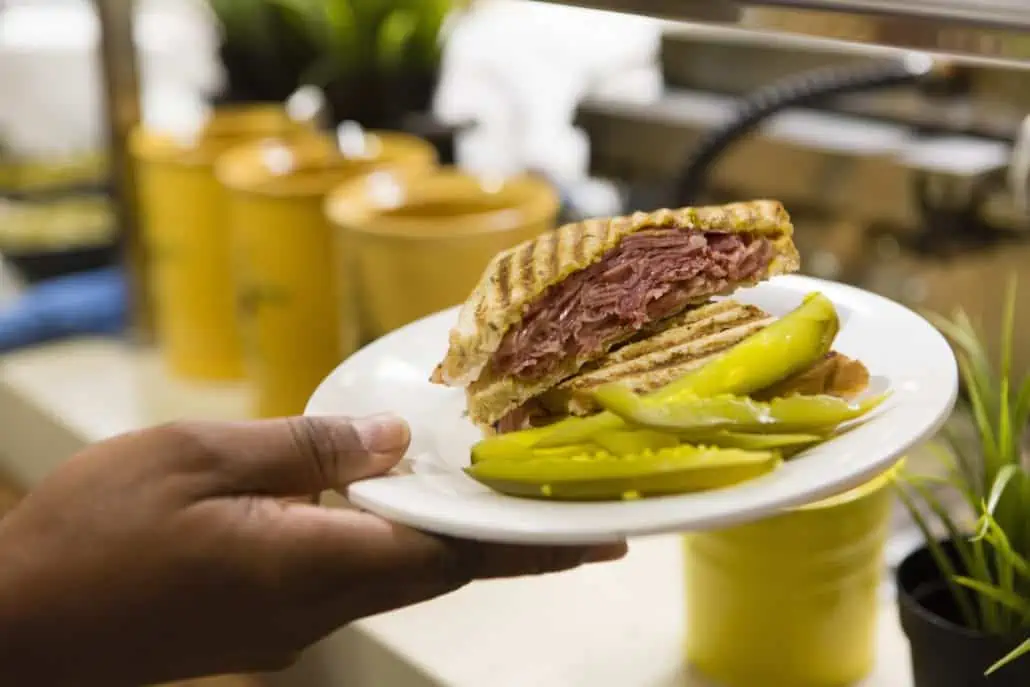 GRILLED HAM

and

CHEESE

shaved ham, cheddar, mustard, rustic panini

CLASSIC GRILLED CHEESE

rustic panini, cheddar, mustard mayo

REUBEN

corned beef, sauerkraut & swiss cheese grilled on rye bread



CUBANO MIXTO

roast pork, mayo, pickles, yellow mustard, swiss cheese
HOT DOG
ALL BEEF HOT DOG chili | sauerkraut | onions
SIDES
POTATO and EGG SALAD
FRIES regular | truffle
WRAPS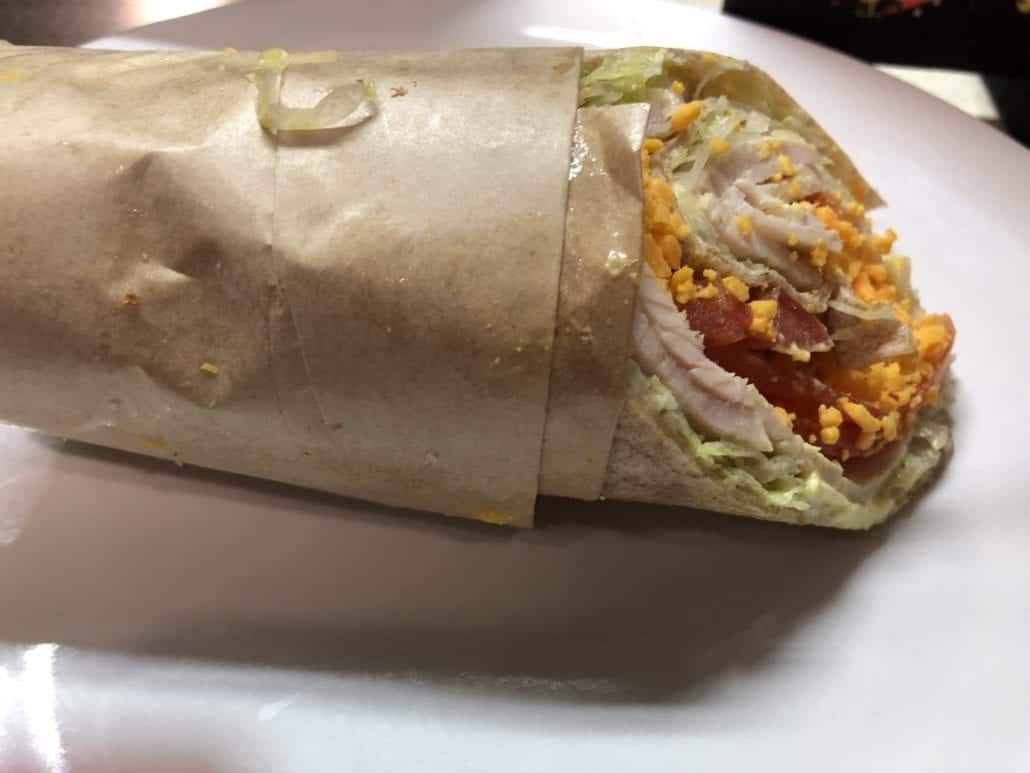 SOUTHWEST CHICKEN WRAP

bacon, cheddar, lettuce, tomato chipotle ranch

TURKEY WRAP

roasted and shaved turkey, tomato iceberg, mustard, cheddar



FALAFEL WRAP

mixed green, onion, tomato, feta cheese, tzatziki hummus, lettuce, couscous salad, tahini
DESSERT
SALTED CHOCOLATE CHIP COOKIE

dark chocolate chip cookie, topped with sea salt, baked fresh every morning
How the New Deli Menu Is Different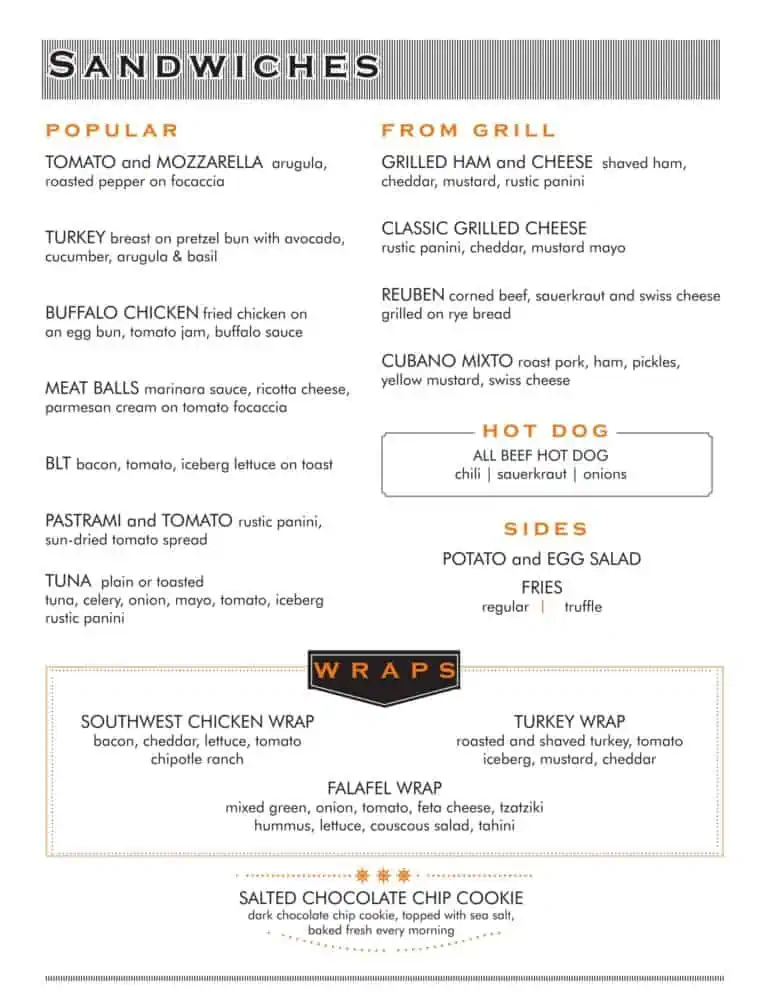 The new Carnival Deli menu has a larger selection and more hot items. The original menu was more basic and offered limited selections. They've also added the option of french fries as a side order, serving both regular and truffle fries.
Where is the Carnival Deli Located?
The Carnival Deli is found within the Lido deck area. The exact location will vary on what cruise ship you're sailing.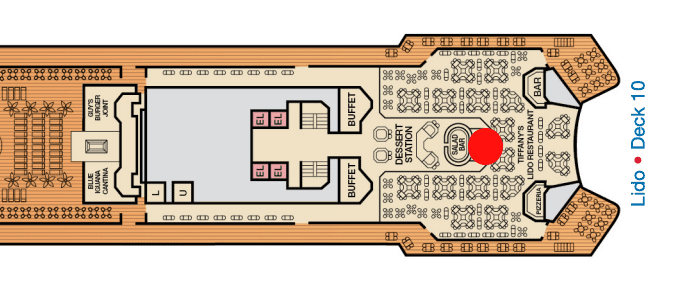 On the Fantasy-class ships, the deli will be located more towards the aft end of lido deck, usually as a stand-alone island.

The newer cruise ships have them as a walk-up eatery when you first enter the Lido buffet area, or as part of the Lido Marketplace buffet area.
For example, on the Dream and Vista-class ships (Carnival Vista, Carnival Horizon, Carnival Dream, Carnival Breeze, and Carnival Magic), the deli is located as part of the Lido Marketplace, next to the meat carving station.
The Carnival Deli will be coming soon to Carnival Radiance and Carnival Panorama.
Other Late Night Food Options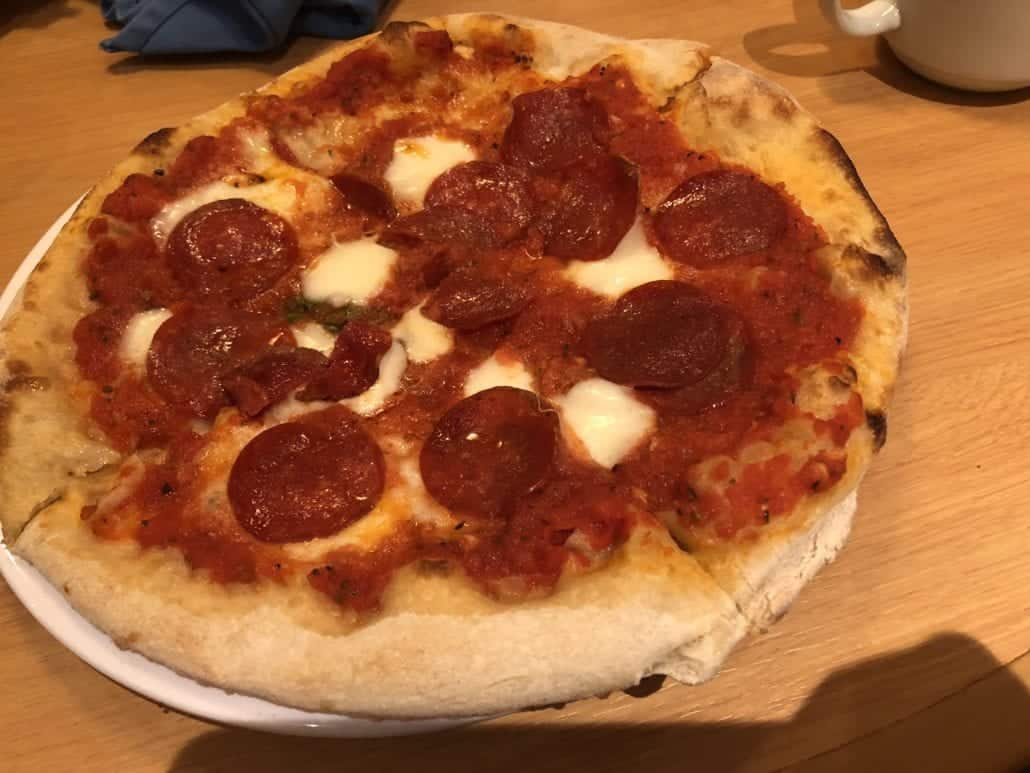 If you're wandering around lido deck after the deli closes and still have the munchies, select ships now have the Late Night menu. The Late Night menu is offered from 11:30 p.m. until 1 a.m., making it the perfect spot for those who simply won't be able to hang on until breakfast. Ships that offer this vary and you'll want to check your Fun Times for more information on location and hours.
There is also 24-hour complimentary pizza and (for-fee) late-night room service. Please note that after 10:00 p.m. the late-night room service menu items are a la carte, starting at $3 per item.
9 Food Options on Carnival Breeze