UPDATE: In preparation for Saturday's disembarkation, all guests aboard the Celebrity Millennium were tested. Friday evening, the captain announced that all passengers — aside from the two who'd tested positive earlier in the week — have officially received negative test results, further proving the protocols in place aboard the ship worked as planned. 
Although two guests aboard Celebrity Millennium have reportedly tested positive for COVID-19, the cruise line says that the situation proves that the health and safety protocols in place aboard the ship are working exactly the way they're meant to.
The Next Sailing Will Not Be Impacted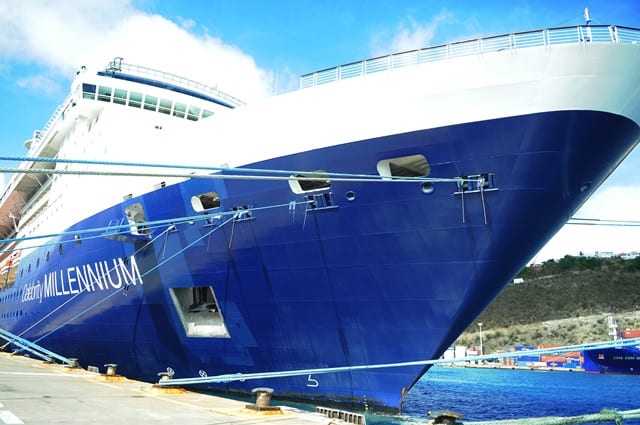 In a statement, Celebrity Cruises said that the guests who tested positive "are asymptomatic and currently in isolation and being monitored by our medical team." They added that contact tracing was being conducted, as was expedited testing for any close contacts.
The ship is sailing with only fully vaccinated passengers and crew. Additionally, the line says, all guests "were required to show proof of vaccination as well as a negative COVID-19 test [taken] within 72 hours before sailing from St. Maarten this past Saturday. This situation demonstrates that our rigorous health and safety protocols work to protect our crew, guests, and the communities we visit."
Travel Writer Susan Young, who is onboard covering the sailing for Cruise Radio, said in her daily trip report, "I need to stress that both passengers were vaccinated and PCR-tested prior to boarding, and were asymptomatic. They were among 200 passengers that had routine testing yesterday (another 400 including me will do so today)."
The Celebrity Millennium will return to St. Maarten on Saturday morning. The passengers who tested positive will be required to stay in St. Maarten until they receive negative test results.
Meanwhile, Celebrity reports that the next seven-night sailing of the ship will continue as planned.
READ NEXT: Carnival Announces More Cruise Ships, Ports, Mardi Gras First Sailings