There are two beaches that come to mind when cruisers are looking for a fun day in Cozumel: Mr. Sanchos or Chankanaab. Mr. Sanchos is an all-inclusive experience that runs $55 per person. For a more economical option, you can head to Chankanaab National Park when docked in Cozumel.
Why Chankanaab?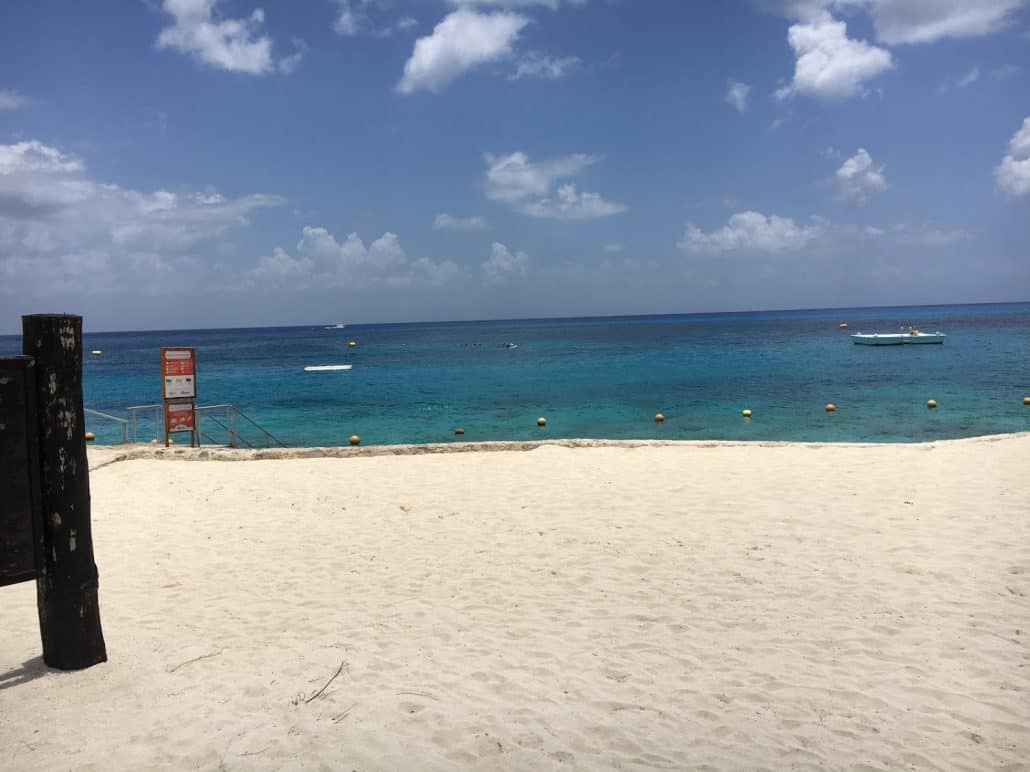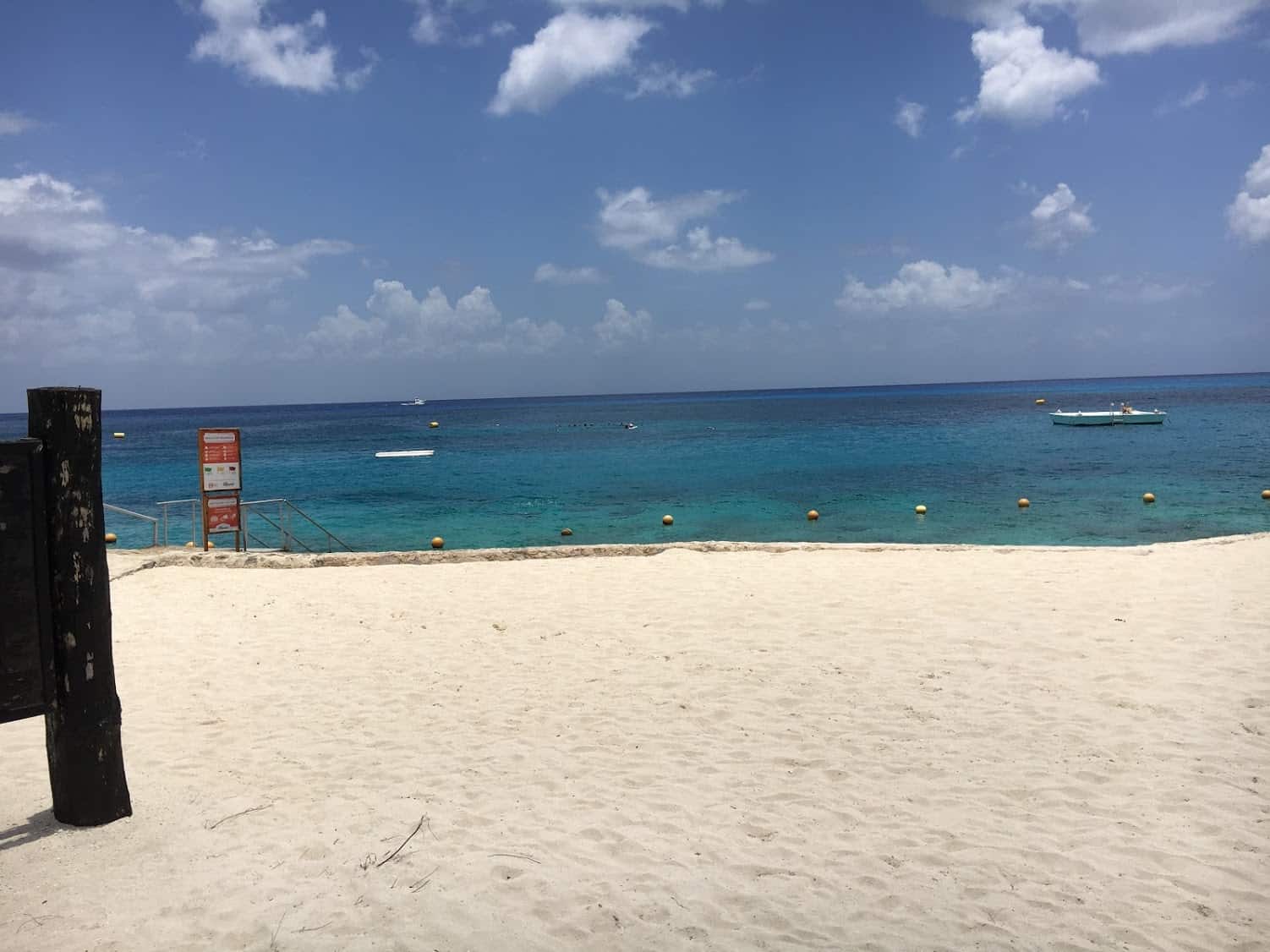 Like everyone else, I spend a lot of time trying to figure out what I want to do in any given port. On past visits to Cozumel, I've mostly gotten day passes to resorts and chilled by a pool or at the bar.
But when a recent trip found me wanting to hit a beach for a little relaxation and snorkeling, a quick Google search led me to Chankanaab. I'd heard of this place before, but had never had an opportunity to check it out.
Getting There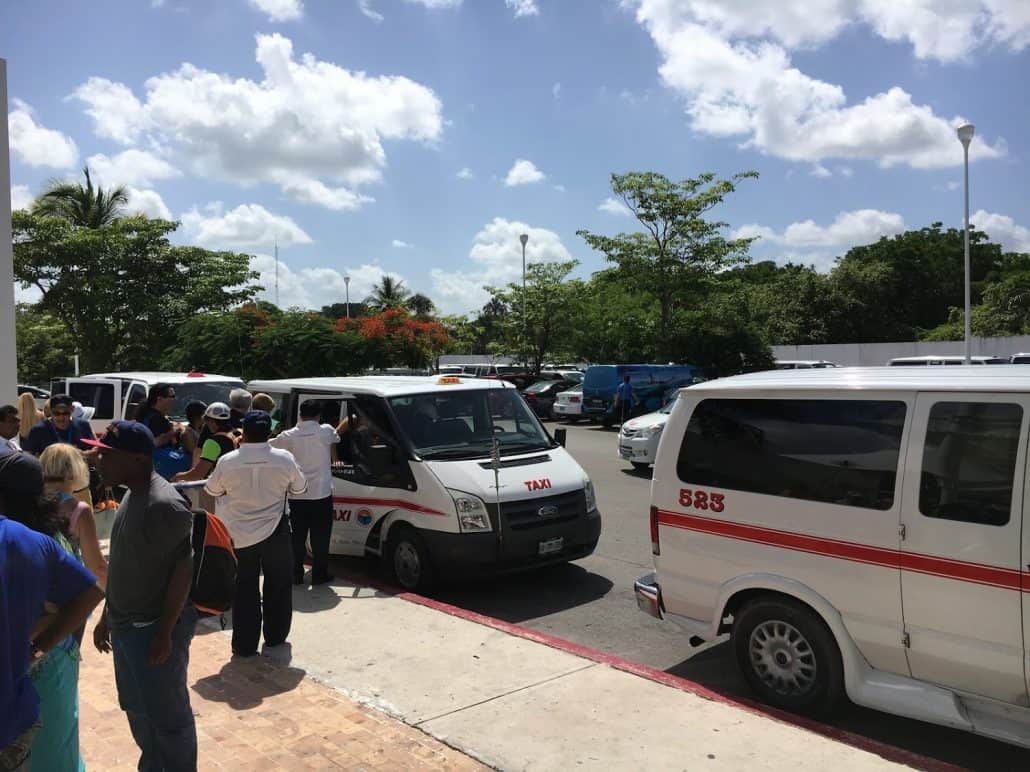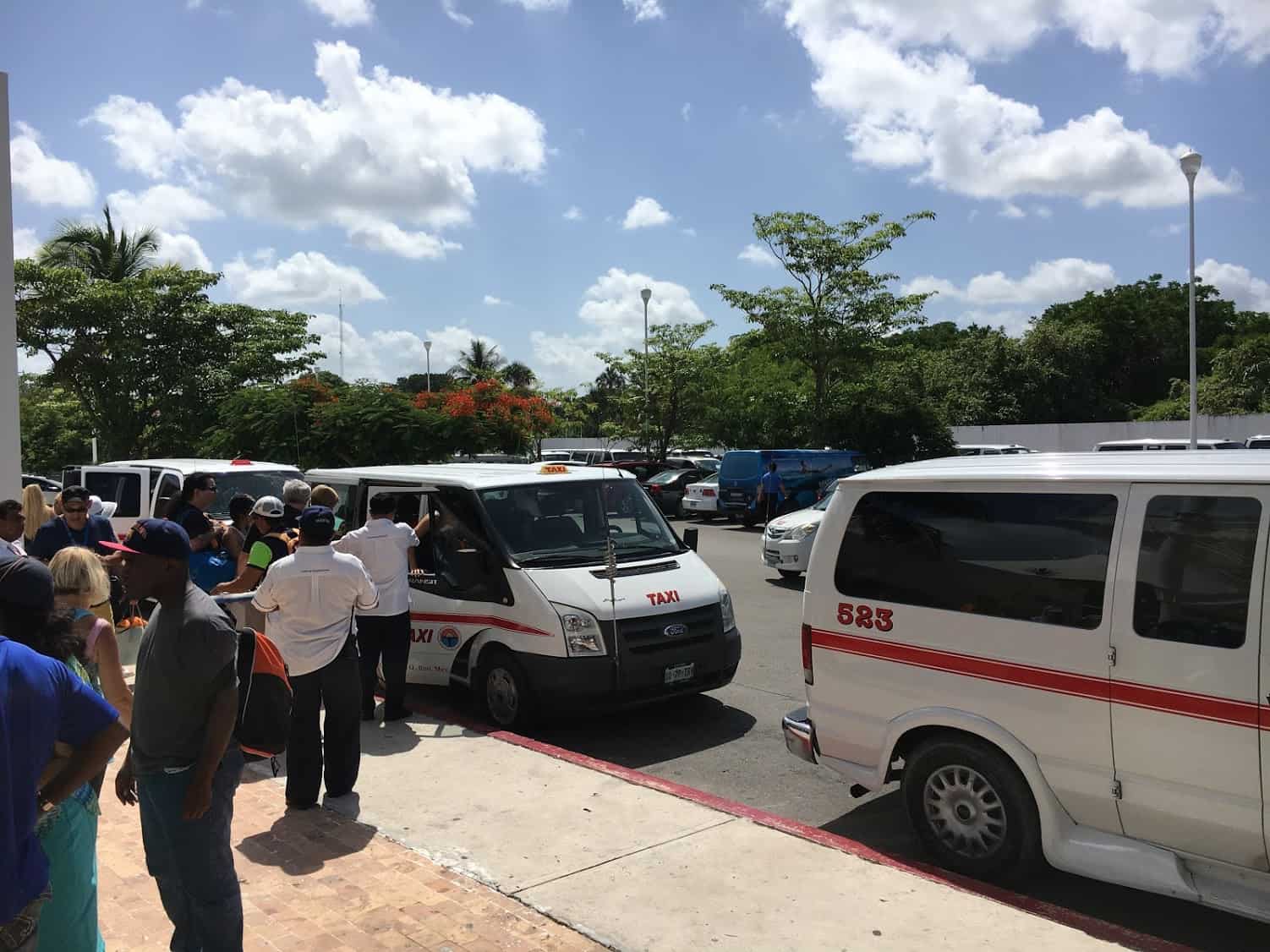 We docked at Punta Langosta pier in Cozumel and hopped in a taxi. For those unfamiliar with the area, Punta pier is the dock located in the heart of downtown Cozumel, where all the shopping is.
We decided to take the trip ourselves as opposed to joining one of the organized excursions, and that meant grabbing a cab. The taxi rates will be posted at the taxi stand. For our party of four, the ride cost $15… total – not each.
Admission:
$21 for adults
$14 for children
Transportation and park admission will be included if you book an excursion through the cruise line, so do the math and figure out which option works best for you.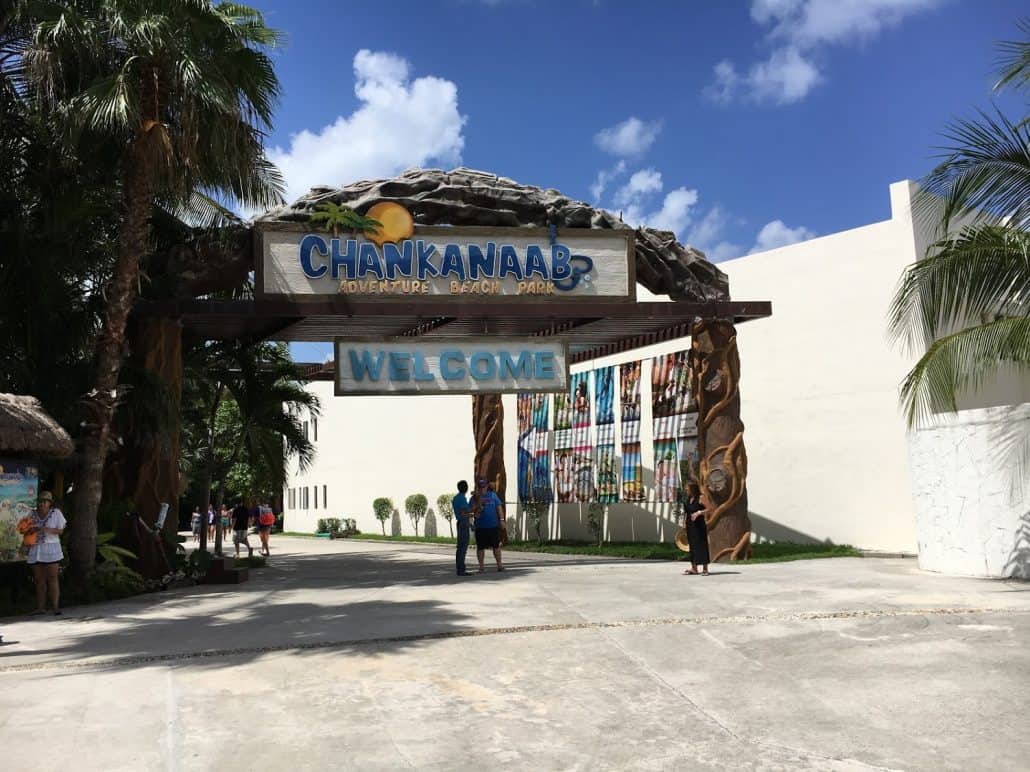 For some travelers, paying more for an excursion is worthwhile because they're not comfortable finding their way around a strange country. Plus, there's always the added benefit that when doing a ship-sponsored excursion, the staff knows where you are and, should extenuating circumstances arise causing you to be late – hey, flat tires happen – are much more likely to prevent the ship from sailing off without you.
Being travelers with a lot of experience, we were fine with venturing out on our own.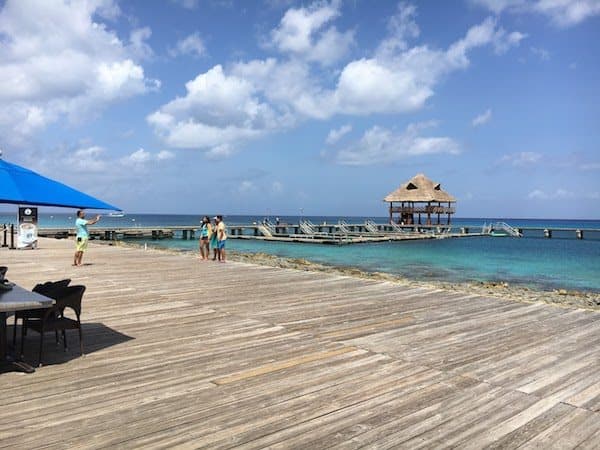 What Admission Covers
The cost of accessing the park will get you the basics along with the beach and swim areas, meaning loungers, covered huts, bathrooms, lockers, showers, and a wait staff that will serve you at the lounge chairs. As an added bonus, snorkel equipment is included in the price of admission.
All you need to do is head to the beachfront shack, leave them your ID, and they'll let you borrow a mask, snorkel, and fins.
Things to Do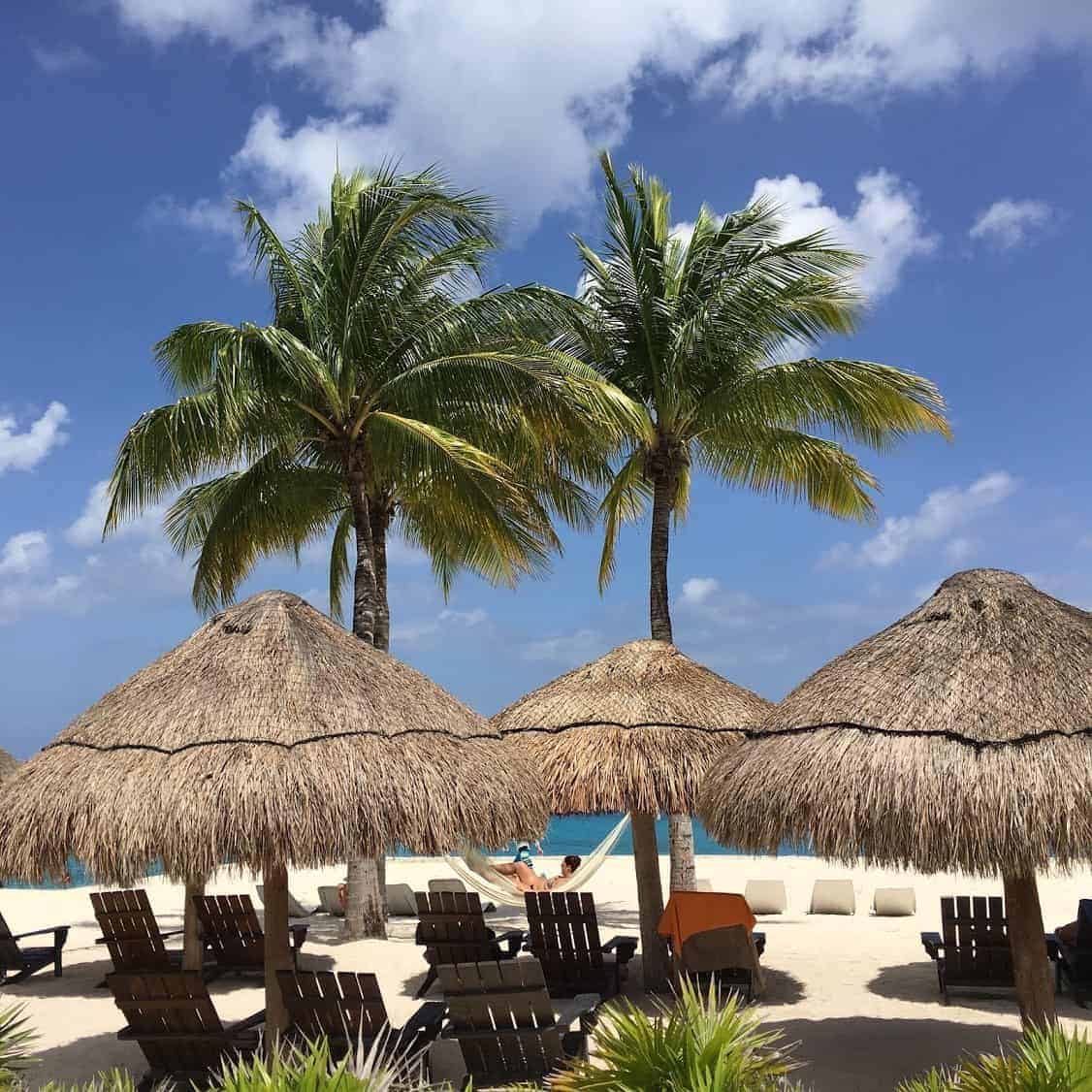 Once you're in the park, you can do as much or as little as you'd like. We set up shop on the beach and hit the water for some snorkeling. There was awesome snorkeling off the coast, despite the fact that, since the day we went was a little rough, we limited ourselves to exploring the roped-off area.
For those wanting less relaxation and more activities, there's a wide variety of things included in the price of admission, including sea lion shows, a Mayan house, a crocodile exhibit, eco-tours, and a botanical garden.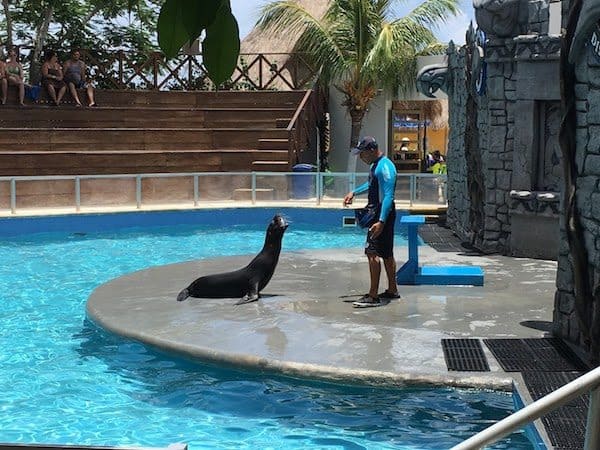 For an extra fee, you can zip line, swim with the dolphins or manatees, take part in a tequila tasting, hit the spa, and even tour the reefs in a clear-bottomed kayak (which, based on a conversation we overheard, sounded pretty cool).
What's for lunch?
When you need to fuel the machine, you'll find the standard Mexican fare – tacos, quesadillas, and fajitas being offered, with a meal running about $10-$15 per person. There's also some basic American food if Mexican grub isn't your thing. I opted for nachos and a piña colada. Nothing fancy, but both were affordable and tasty.
Final Thoughts
We couldn't have asked for a better day. I wanted an opportunity to relax and unwind, and this was the perfect place to do it. The weather was ideal, the food and drinks great, and the waiter attentive… all on a beautiful beach. Next time I go back, I plan to explore more of the property and hit the zip line. There's plenty more for me to explore here, which is one of the many reasons why I loved Chankanaab and intend to visit there again soon.