The lie told by a cruise passenger in order to cut to the front of the line at the Guest Services desk could land him behind bars.
How A Lie Landed Cruiser in Hot Water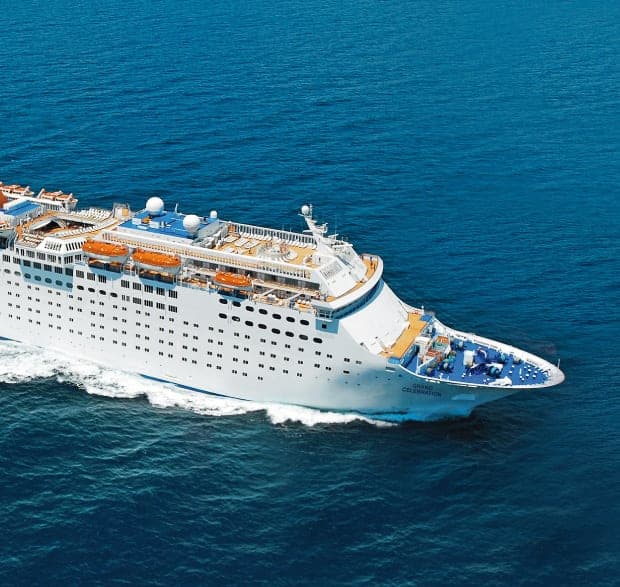 According to a release from the Department of Homeland Security and the U.S. Immigration and Customs Enforcement agency (aka ICE), Gopaul Parmanand of Palm Beach Gardens, Florida, pleaded guilty last week to impersonating an ICE officer.
It seems that while sailing on the Bahamas Paradise ship the Grand Celebration on July 29th, Parmanand cut to the front of the line at the Shore Excursions desk by claiming to be a federal agent and flashing a badge. Once there, he demanded to know how he could access the internet in order to check several important work-related E-mails.
And according to members of the ship's staff, this wasn't the only time Parmanand made the claim… which he also reportedly repeated to border authorities when the ship reached the Bahamas.
READ MORE: Cruise Ship Charter Causes Cancellations
Alerted to the potential problem, action Immigration and Customs Enforcement officers from the Office of Professional Responsibility, in conjunction with U.S. Customs and Border Protection, opened an investigation when the ship returned to Palm Beach on July 31.
How He Got Caught
According to court documents recounted in the Miami Herald, when agents searched Parmanand's luggage, they discovered the type of badge holder one might expect an officer to carry, but it did not contain an actual badge. He claimed not to have a badge but, apparently at the prompting of his wife, eventually retrieved a "clip in the shape of a badge that bore the exact likeness of the ICE Special Agent's badge with the seal of the Department of Homeland Security at its center" from another piece of luggage.
According to the ICE press release, the lie could land Parmanand behind bars for as long as three years when he is sentenced on December 20.