Cunard has announced that their flagship Queen Mary 2 will offer a special Transatlantic Crossing cruise to go with International Space Week next October.
To celebrate the event, Cunard has curated a voyage that will feature a variety of space themed experiences, including talks from renowned space exploration experts, including:
Dr. Jeffrey Hoffman, NASA Astronaut, Scientist and former Shuttle Pilot
Charles Barclay from the Royal Astronomical Society
Stephen Attenborough, Commercial Director of Virgin Galactic
Ken MacTaggart, NASA Historian
Since its United Nations declaration in 1999, the even has taken place every year from October 4 to 10.  World Space Week has grown into the largest public space event on Earth.  Over 1,800 events in 73 countries celebrated space exploration in 2015.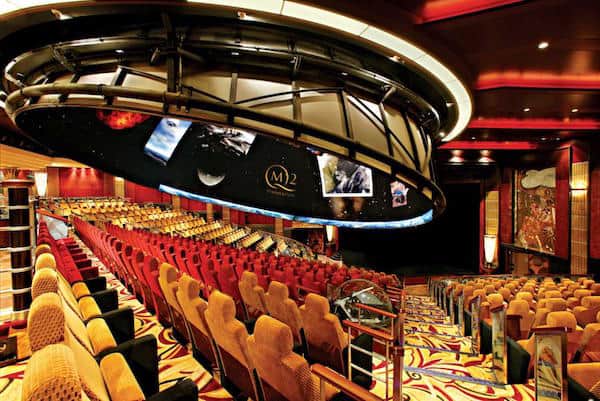 Queen Mary 2 was recently remastered for around $132 million, and will become part of the global celebration in 2017.  Guests will be able to visit the only planetarium at sea as they recline and enjoy the wondrous 3D shows.  The ship's outside deck space will also allow guests to stargaze from the middle of the Atlantic Ocean.
Cunard is offering Queen Mary 2's guests a VIP pre-voyage tour of the Hayden Planetarium and the Rose Center for Space at the American Museum of Natural History, followed by a tour of the Intrepid Museum of Air, Sea, and Space in New York City.  After arriving in the UK, there will also be a tail0r-made package available, which includes a two-night stay and tour of the Royal Observatory in Greenwich.