Cunard has revealed new details on its next ship that will be the fourth in its current fleet, Queen Anne.
The outdoor areas on board the vessel will each have their own distinct look and feel, including multiple pools, spots for lounging and conversing, and open-air venues to enjoy beverages and meals.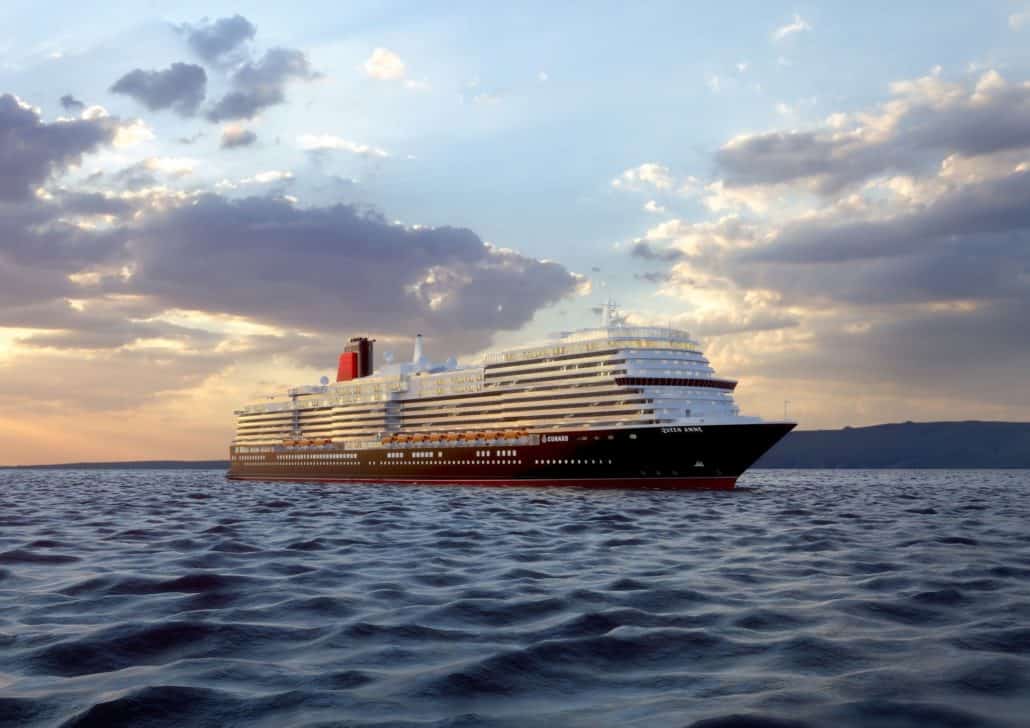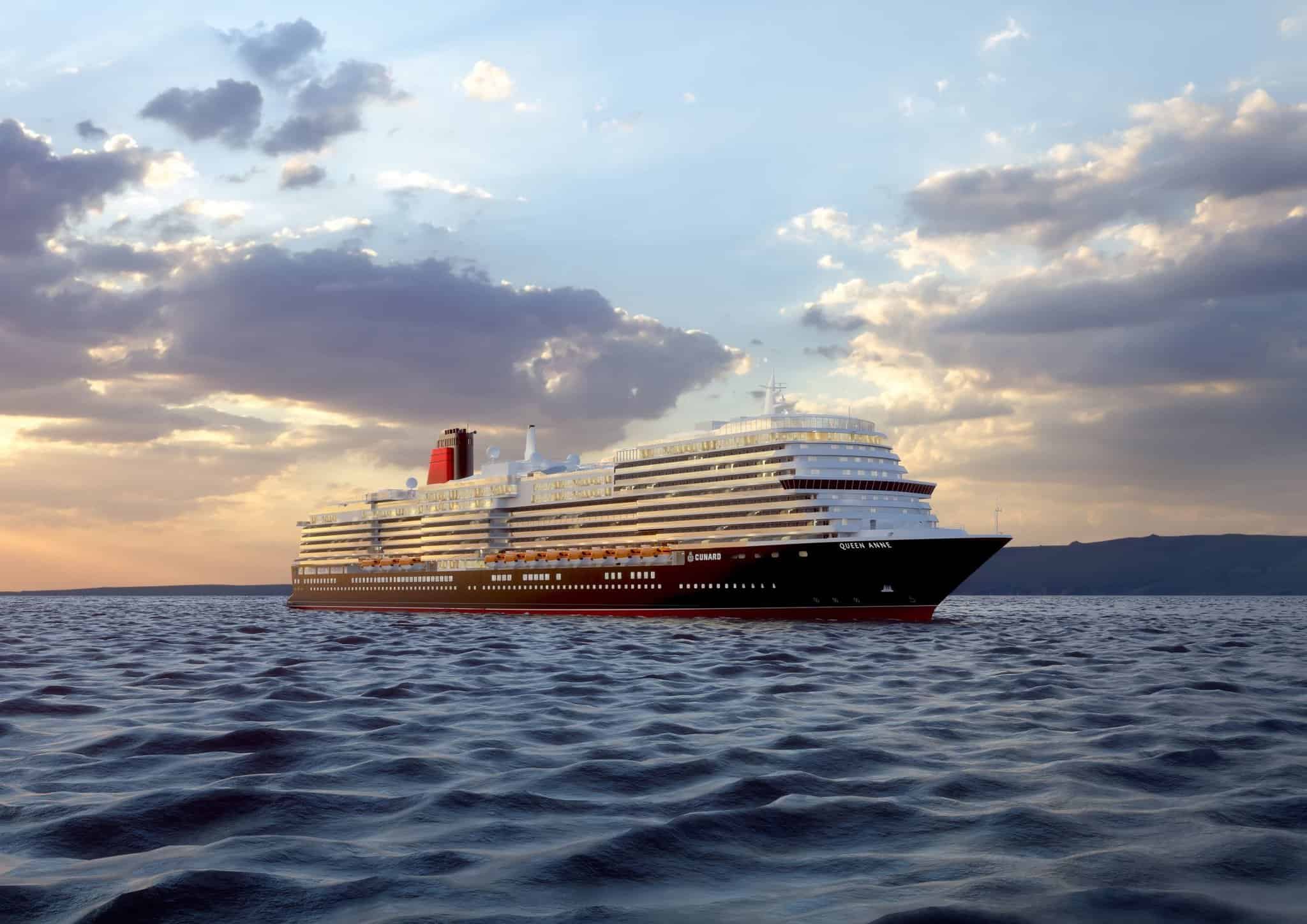 Panorama Pool Club
The Panorama Pool Club will be located at the aft of the ship, offering a fun destination to soak up the sunshine and make the most of days at sea. Music from DJs and live bands will fill the air, and the space will be filled with loungers alongside a pool with striped edges for sitting and cooling off.
Various snacks will be available at the Panorama Pool Club throughout the day, and full waiter service means that a fresh cocktail is always close at hand. A canopy will offer shade for those looking for a break from the rays.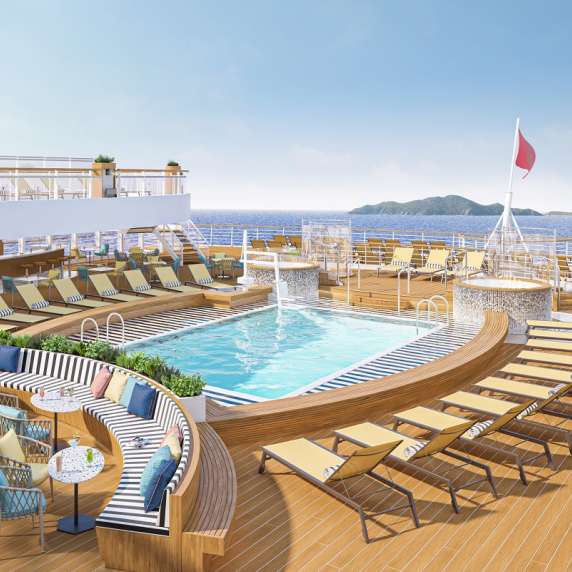 The Pavilion
The Pavilion is another pool area on Queen Anne, this time with a retractable glass dome roof that allows for swimming in various weather situations. Inspired by beautiful glasshouses, The Pavilion is the ideal spot for reading a book or taking a dip by day, and for chatting with new friends over a glass of wine under the stars by evening.
The Pavilion holds a central stage and large LED screen for open-air theater, movie screenings, live music, and more. It spans two decks, both of which offer a range of seating options throughout the day and evening.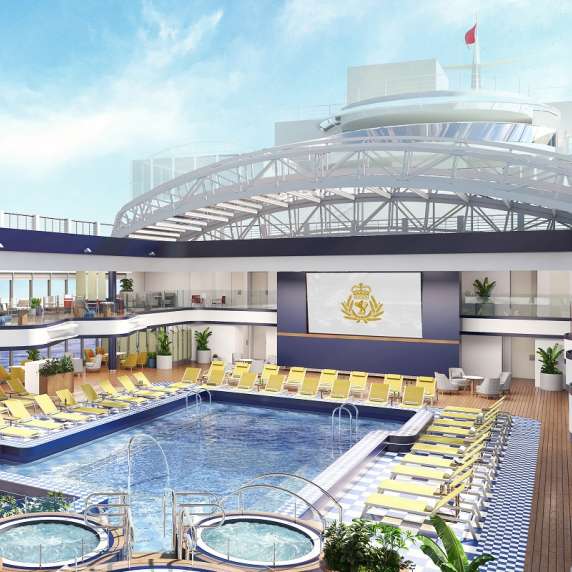 The Pavilion Wellness Studio
The Pavilion is also home to a variety of Mareel Wellness & Beauty activities, including a new addition debuting on Queen Anne: the top deck wellness studio.
Setting the mood with ambient lighting and soft hues, this wellness space is ideal for kindling a sense of focus. Regular sessions including yoga and meditation will be held in the space throughout the day and evening, and a range of classes are offered for all abilities.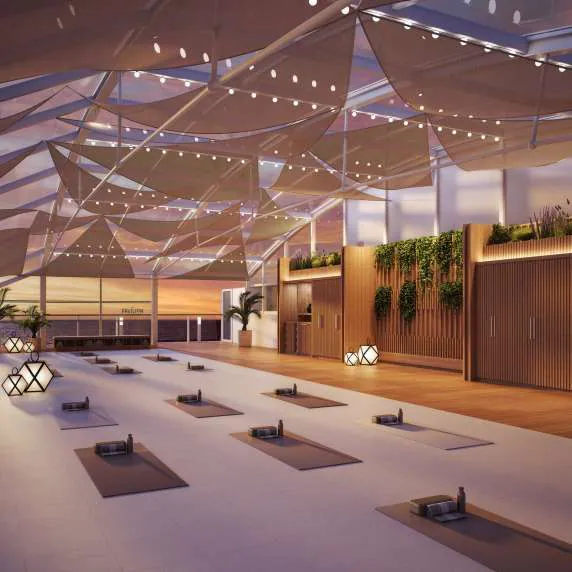 MORE: Princess Announces Revised Skagway Schedule For Remainder of 2022 Season
Grills Terrace
The Grills Terrace is a space exclusive to those staying in the Princess and Queens Grill Suites. Accessible by room key, the peaceful space includes two infinity hot tubs, a variety of seating options, and snacks throughout the day.
Located in a central spot, the Grills Terrace is a great place to head for a relaxing afternoon after lunch, with waiters on hand to attend to drink orders and other requests.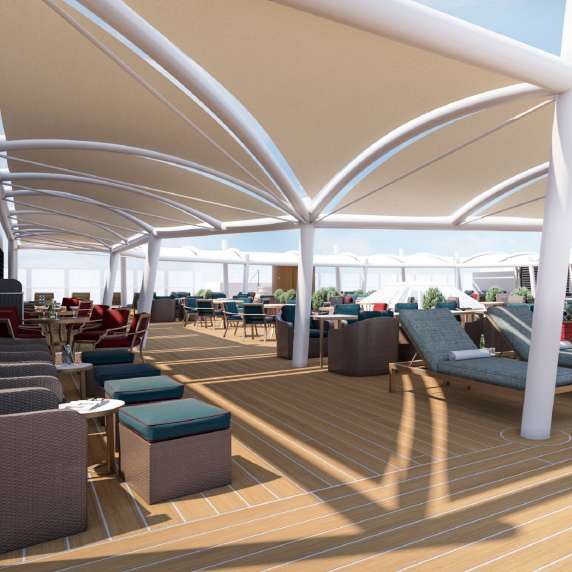 Sky Bar and Observation Deck
Located at the front of the ship on deck 14, this day-round space offers some of the most uninhibited views of any outdoor space on board. The bar offers signature Cunard cocktails, and deck games such as ping pong, mini golf, a driving range, and shuffle board can be found in this area.
Cabana Bar
Inspired by tropical beach bars, the Cabana Bar offers a selection of rum-based cocktails alongside other bar favorites and a few snack selections.
The space is partially covered, so you have the option of basking in the sunshine or enjoying the shade. Nearby games to enjoy with family and friends include a giant chess board, and the bar is also home to two horizon telescopes that can be used to spot other ships and ocean wildlife.
Queen Anne is scheduled to debut in January 2024 in Southampton, England.
READ NEXT: New Mississippi River Boat Delivered Ahead of Late August Debut