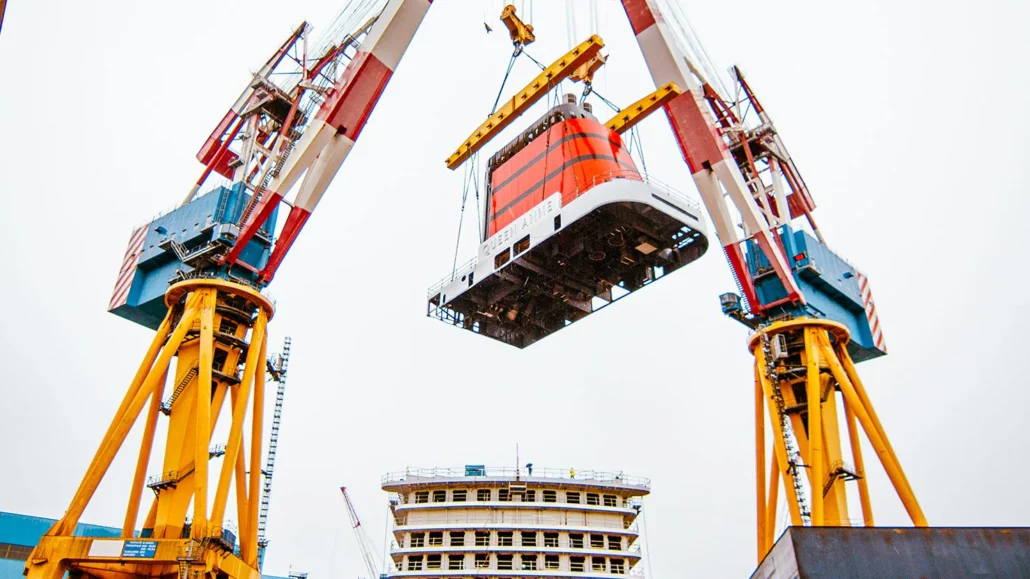 Captain Inger Klein Thorhauge, the captain of the upcoming Cunard Line's Queen Anne cruise ship, recently gave a tour of the ship to a small group of international media.
Earlier this year, we received an update about the ship's construction, during which it was fitted with a funnel (smokestack).
Until recently, no one outside the Cunard team had been permitted to witness the ship's construction. It has been quiet since then.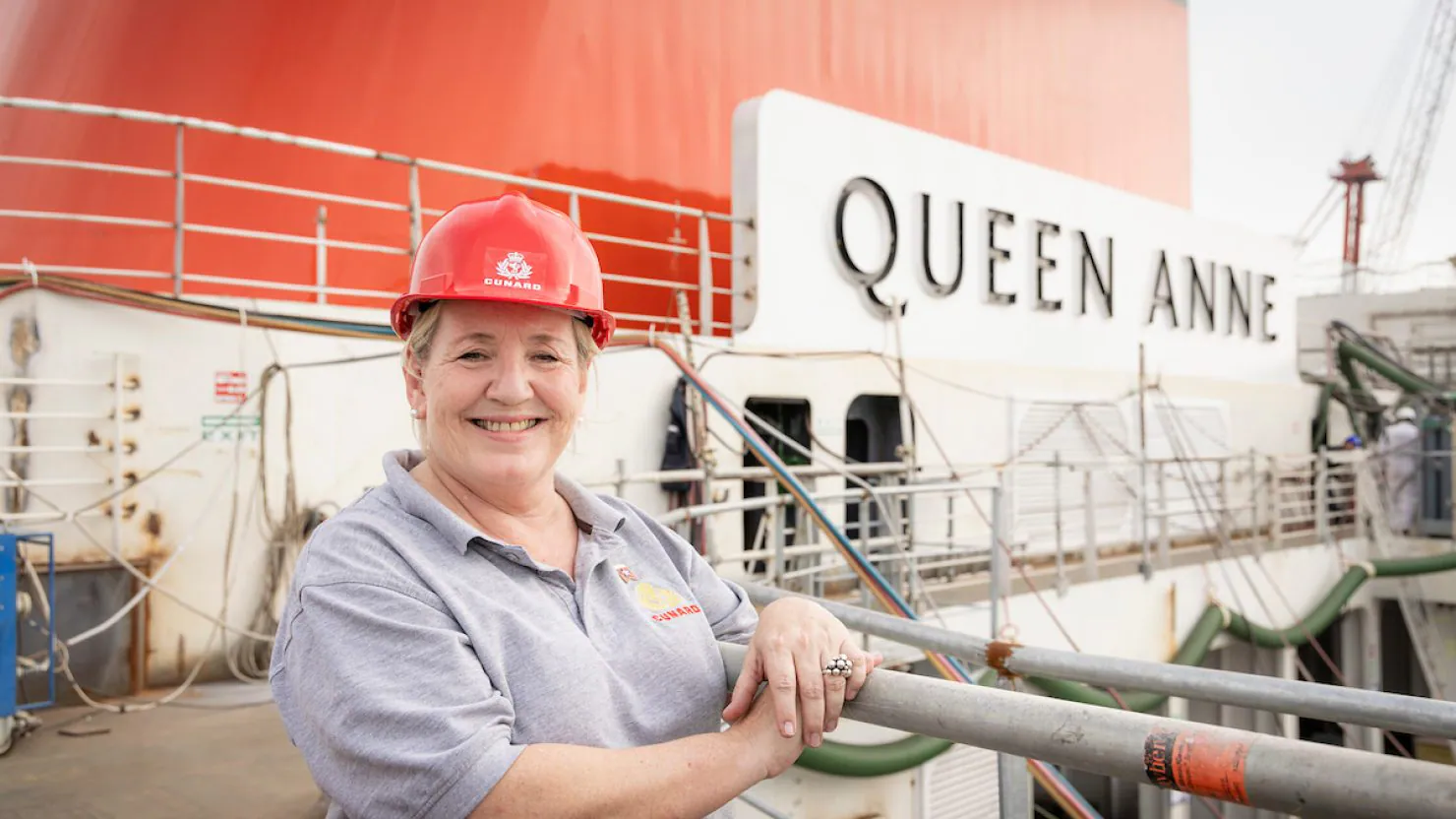 Queen Anne Cruise Ship Construction
As the tour group stepped inside the ship, they were welcomed into the Grand Lobby. This is the central area that spreads across three decks. The lobby will eventually have a contemporary mural that comes to life throughout the day.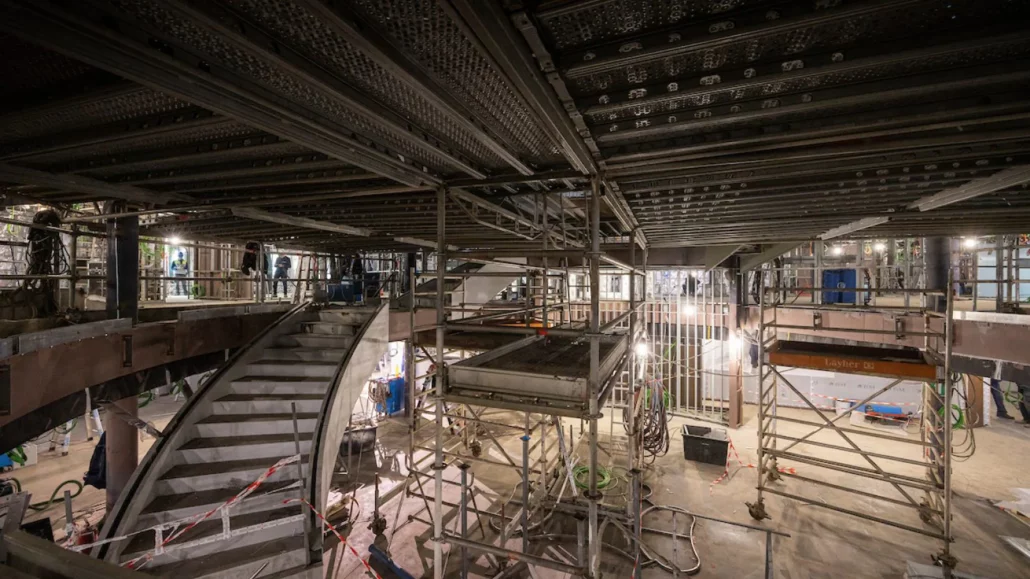 The tour group also visited the Britannia Restaurant, which is large enough to accommodate Cunard's first ship of the same name. The restaurant will feature specially commissioned artwork of the four Greek Wind Gods, previously depicted on Queen Mary.
Other signature Cunard spaces, such as the Queens Room, the Chart Room, the Royal Court Theater, the Commodore Club, and the Golden Lion Pub, are also under construction and nearing completion.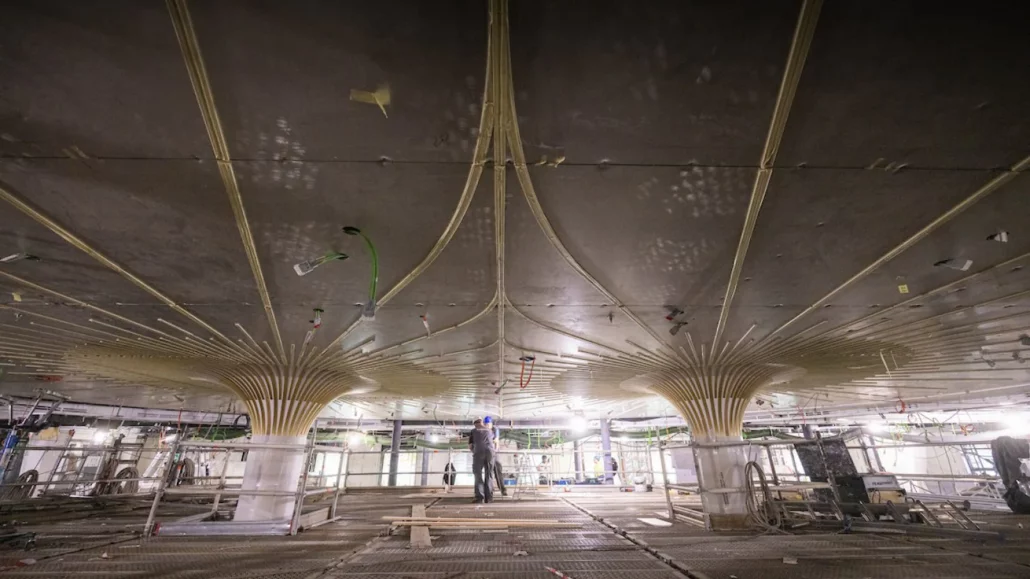 The Mareel Spa is being built and is expected to have the most extensive fitness, beauty, thermal, and spa facilities ever seen on a Cunard ship.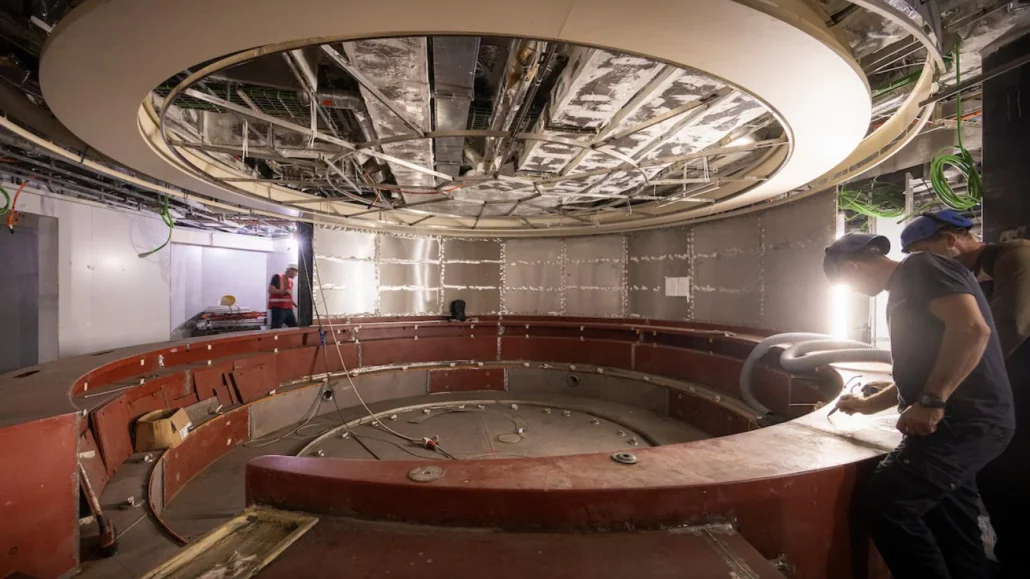 One part of the spa offer that is sure to be popular is The Pavilion, an idyllic open-air oasis on the top deck. The Pavilion will feature a gelateria, pool, whirlpools, film screenings, retractable roof, and Wellness Cafe.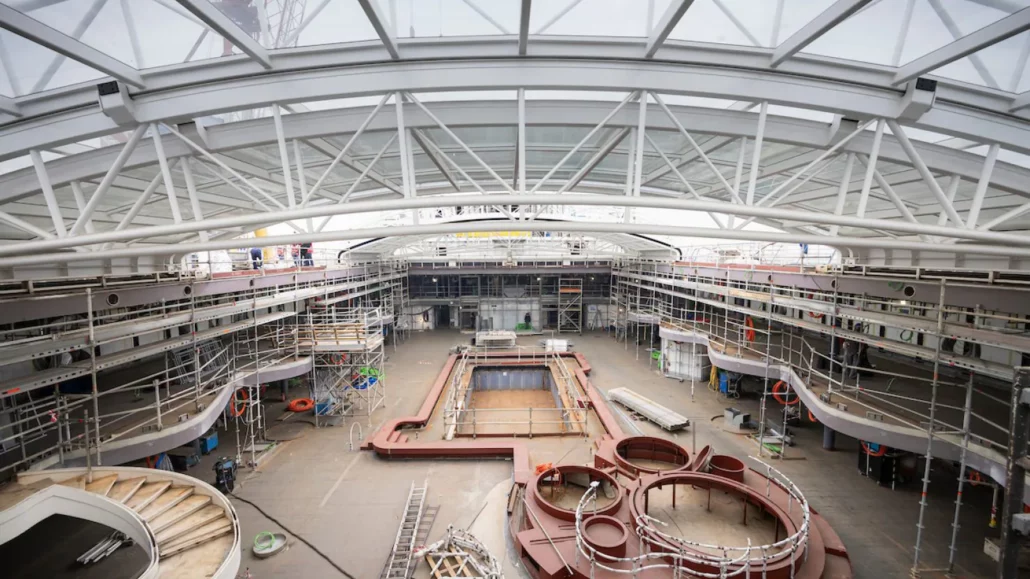 Meanwhile, the shipyard workers and the new build team are working hard to get Queen Anne for her maiden voyage in 2024. The ship is scheduled to arrive in Southampton for the first time in May 2024.
Queen Anne will join Mary 2, Queen Victoria, and Queen Elizabeth when it enters service.
READ: Queen Anne Floats Out of Shipyard [PHOTOS]