There's been a battle brewing between Florida Governor Ron DeSantis and Norwegian Cruise Line Holdings for the past several weeks, and this week it got downright nasty.
How the Battle Began
The stand-off between the Governor's office and the cruise line began several weeks ago, when DeSantis signed a bill which essentially made it illegal for any business operating in Florida to require customers to provide proof of vaccination. His argument? That such a requirement would both violate a patient's right to privacy and create two classes of citizens by allowing those who have been vaccinated more freedoms than those who chose not to.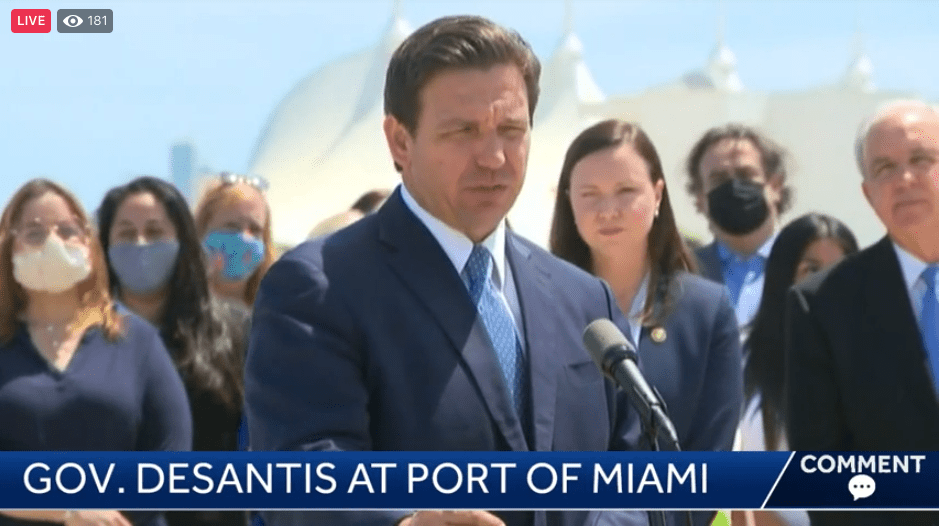 DeSantis' office seemed to be taking contradictory stands, as his office and the Florida Attorney General filed a lawsuit looking to have the CDC's Conditional Sail Order immediately rescinded so cruising could begin as soon as possible. This came as several cruise lines, including Norwegian, made it clear they believed the safest way for them to operate was by requiring all passengers and crew to be fully vaccinated.
The CDC, too, saw vaccines as a path to the resumption of sailing, with their most recent guidance making it much easier for ships requiring crews and passengers be vaccinated than for ships without those requirements.
READ MORE: New CDC Guidance Says Vaccinated Cruisers Can Eat Outside Mask-Free & More
"Norwegian's Not One Of the Big Ones"
With DeSantis refusing to allow cruise ships to require vaccinations, Norwegian Cruise Line Holdings president and CEO Frank Del Rio called the move an issue his company couldn't ignore. "If we can't operate in the state of Florida for whatever reason," he continued, "then there are other states that we do operate from."
When asked Thursday about Del Rio's comments, DeSantis seemed unconcerned about the cruise line's not-so-subtle threat. "Norwegian's not one of the big ones, by the way," he said, adding that other cruise lines "are ready to go."
Interestingly, DeSantis again appeared to contradict himself in saying "What we want is the cruise lines to be open and able to make decisions about how they're going to handle a lot of this stuff that, obviously, is within the context of Florida policy that respects the medical privacy of all Floridians."
Clearly, DeSantis is trying to have his cake and eat it, too. He wants to sue the CDC into letting the cruise lines sail… but only if they do so according to the law he recently put into place. He's managed to find a way to be both a friend and a foe to the industry at the exact same time.
Making the whole matter borderline comical? The fact that this week also saw Norwegian Cruise Line announce that their next ship, the Norwegian Prima, would be homeporting out of Port Canaveral. (Granted, the ship won't even arrive until next summer, by which point the entire issue might be moot.)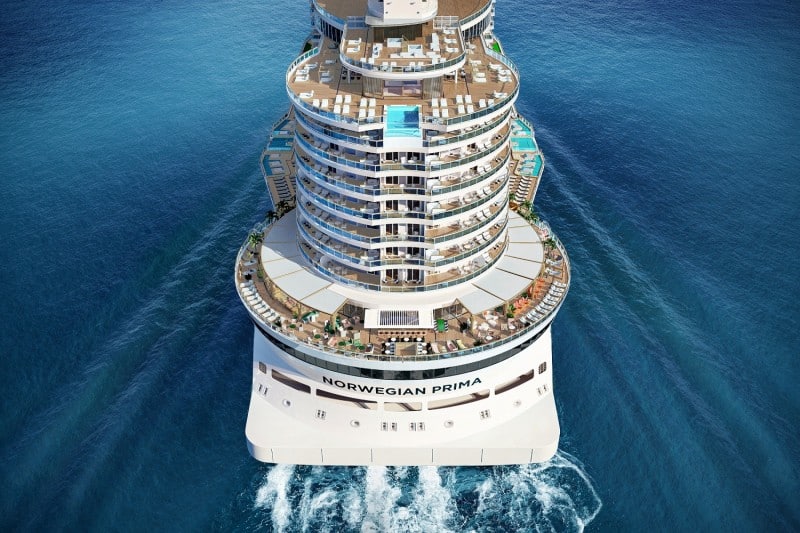 "We Hope This Doesn't Become a Legal Football"
For the moment, Norwegian appears to be caught between warring parents. As Del Rio explained to investors, "It is a classic state-versus-federal government issue. Lawyers believe that federal law applies and not state law, but I'm not a lawyer. And we hope this doesn't become a legal football or a political football."
Meanwhile, anyone with even a passing familiarity with the cruise industry would tell you it's borderline ludicrous to suggest that Norwegian is anything less than a major player. Norwegian Cruise Line Holdings — owner of Norwegian Cruise Line, Oceania Cruises, and Regent Seven Seas Cruises — is the third largest cruise company in the world, with Carnival Corporation and Royal Caribbean Holdings taking the first and second slots, respectively.
At the same time, both Del Rio and DeSantis are right in their predictions for the future: While the Governor says that other lines will happily fill any slots abandoned by Norwegian, that line's CEO is correct in saying that "ships have motors, propellers and rudders" and can easily take their ships — and the millions of dollars they generate — to more welcome shores.
READ NEXT: Vaccine Passports: Infringement of Rights or Key to Cruising's Future?