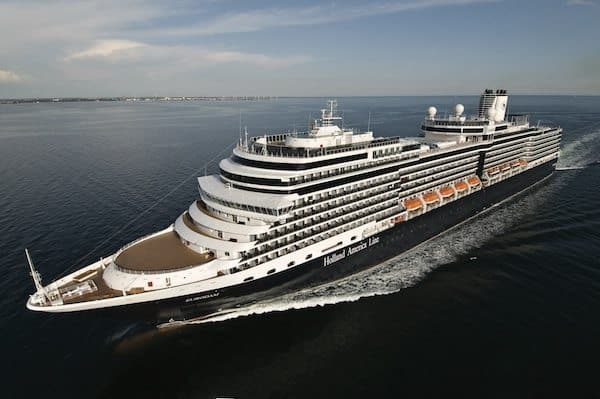 Holland America's vessel ms Eurodam has made it an even dozen by earning its 12th consecutive perfect score of 100 during a routine United States Public Health (USPH) inspection conducted by the CDC. The six-year run of perfect scores continues to set records in both the cruise industry, and in company history.
Eurodam's unannounced inspection was held on September 16, 2017 during a turnaround in Seattle at the beginning of a seven-day Alaska cruise. This perfect score follows on the heels of ms Zaandam's perfect score of 100 in June.  Over the past three years, Holland America ships have achieved a perfect 100 more than 20 times. In addition to Eurodam and Zaandam this year, Koningsdam and Oosterdam also received perfect scores in March.
CDC inspections are part of the Vessel Sanitation Program, which was introduced in the early '70s and is required for all passenger ships that call in a US port. The score, on a scale from 0 to 100, is assigned on the basis of a checklist involving dozens of areas of assessment, including hygiene and sanitation of food, galley cleanliness, water, shipboard personnel, and the vessel as a whole.