There's been a lot of talk about how everything from buffets to embarkation will change when cruising returns. But one thing that hasn't gotten much attention is the thing every cruiser will need to think about as they book future voyages: their stateroom.
Why Cabin Selection Is More Important Than Ever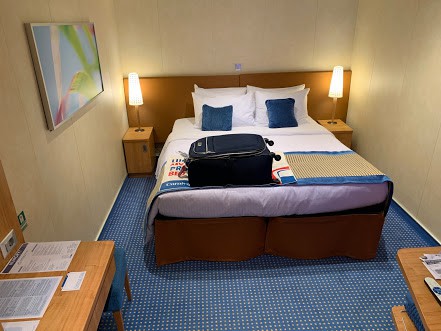 Long before social distancing became a thing, we've been big advocates of researching to make sure the stateroom you select is right for you. While some basically play roulette by allowing the cruise line to select their cabin, that's a game you'll eventually lose.
Sooner or later, you wind up above a night club or beneath a bowling alley, neither of which is ideal.
READ MORE: Cruise Line Talks Buffets, Social Distancing, and Muster Drills
So why will cabin selection be even more important than in the past? One word: elevators.
The Big Problem With Small Spaces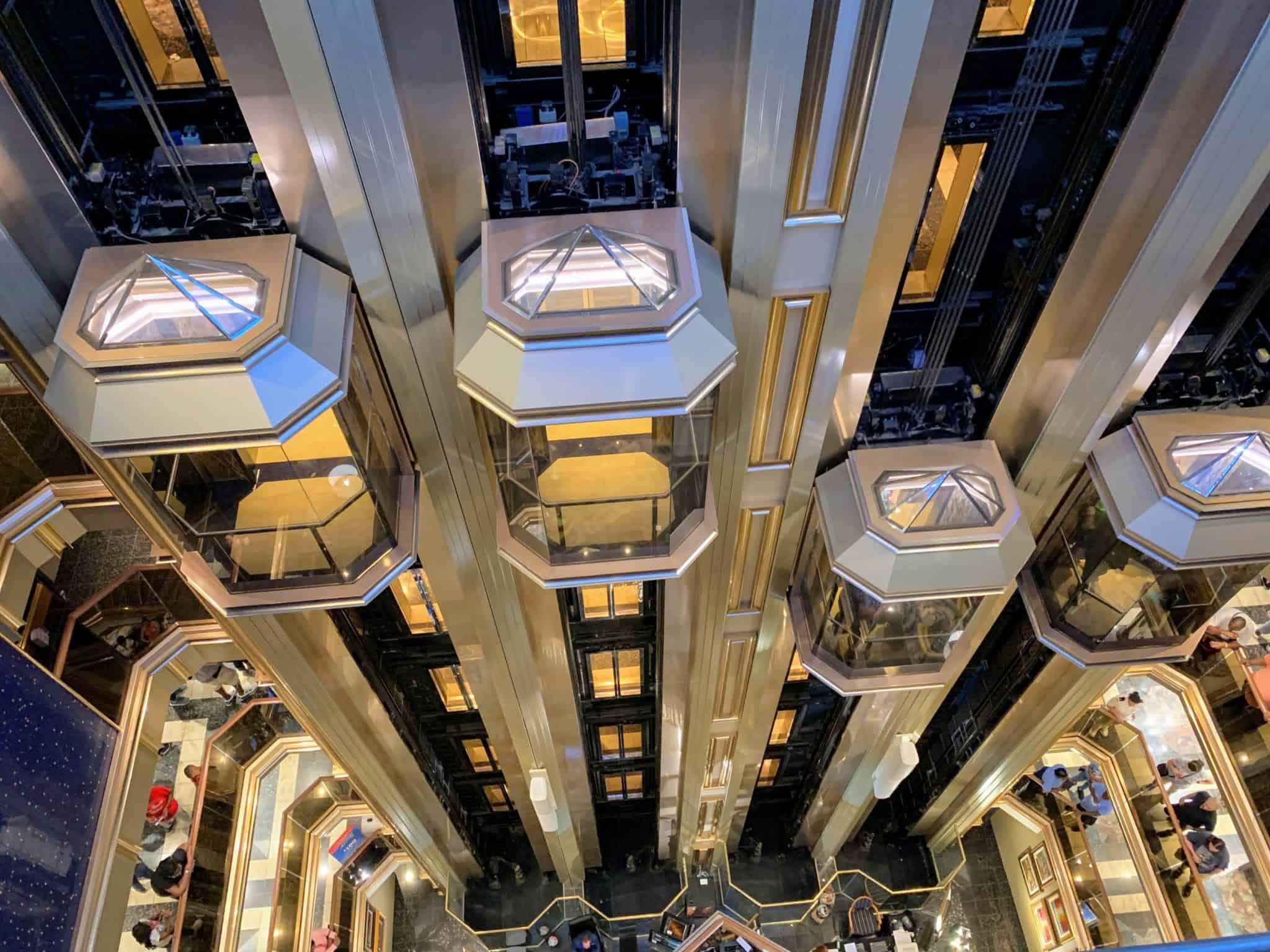 All of the cruise lines are talking about how important a role social distancing will play, at least for a while, when ships return to service.
They've mentioned the need to manage crowds at embarkation and, once everyone has boarded, keep them from congregating in large groups by providing a wide variety of options for passengers to take part in.
But if there's one place on a ship in which it's nearly impossible to social distance, it's the elevator.
Think back to your last cruise, and picture the crush of people trying to squeeze into an elevator on embarkation day, or immediately following the muster drill.
While we no doubt complained about being packed in like sardines at the time, it was a simpler world we'd happily go back to. Now, however, we can't even begin to imagine how cruise lines will handle what we previously took for granted.
While we have no control over that, we can use the vast resources of the internet to help us figure out how to avoid those elevators as much as possible.
How To Pick a Stateroom That's Right For Your Needs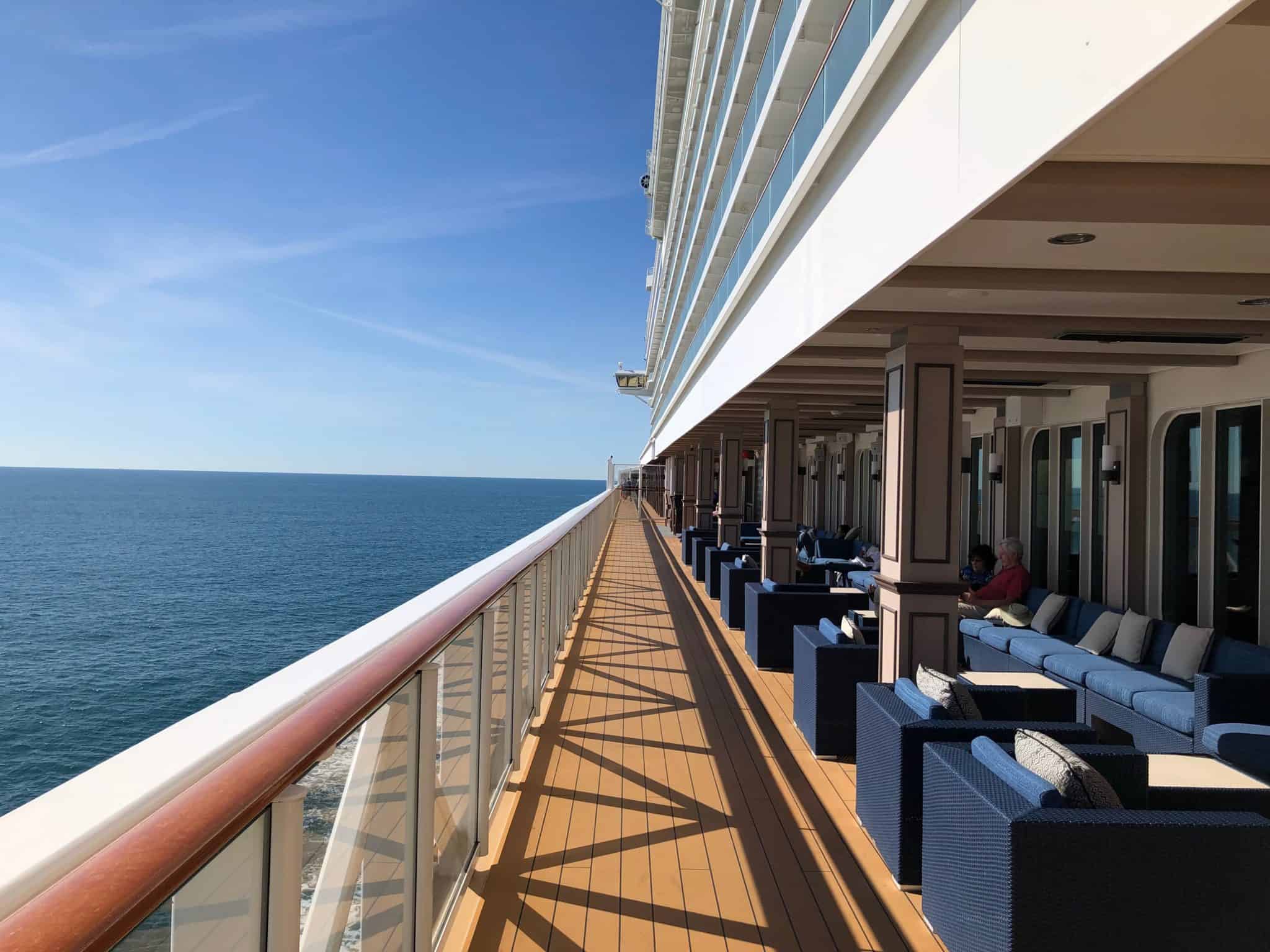 The first thing to is call up the deck plans for the ship on which you're planning to travel, and then figure out exactly where you and your travel companions are likely to spend the most time. Perhaps it's the bars and restaurants, many of which are often grouped together around a central promenade-type area. Maybe it's the pools and activities often found on the upper deck.
Maybe it's simply the stateroom itself. This is, after all, a vacation.
Once you've figured out the area of the ship which is most important to you, look for a stateroom in the vicinity.
For example, for my upcoming trip on the Norwegian Encore, I knew I'd be spending an awful lot of time in the various venues found at 678 Ocean Place.
This central hub features several restaurants, the casino, the outdoor promenade known as The Waterfront and more. It's sort of a one-stop shopping situation for pretty much anything you want to do, and, as the name implies, spans Decks 6, 7 and 8. I wanted to be able to come and go from this area as easily as possible while also avoiding getting into elevators.
With that in mind, I looked for a stateroom on Deck 9, taking into account what would be directly beneath (Cagney's Steak House) and above (staterooms) me. Someone looking to spend more time at the pool or spa, both of which are located on Deck 16, might opt for a stateroom a few decks higher than the one I ultimately chose in order to make access to those areas as convenient as possible.
To Balcony Or Not To Balcony? That Is the Question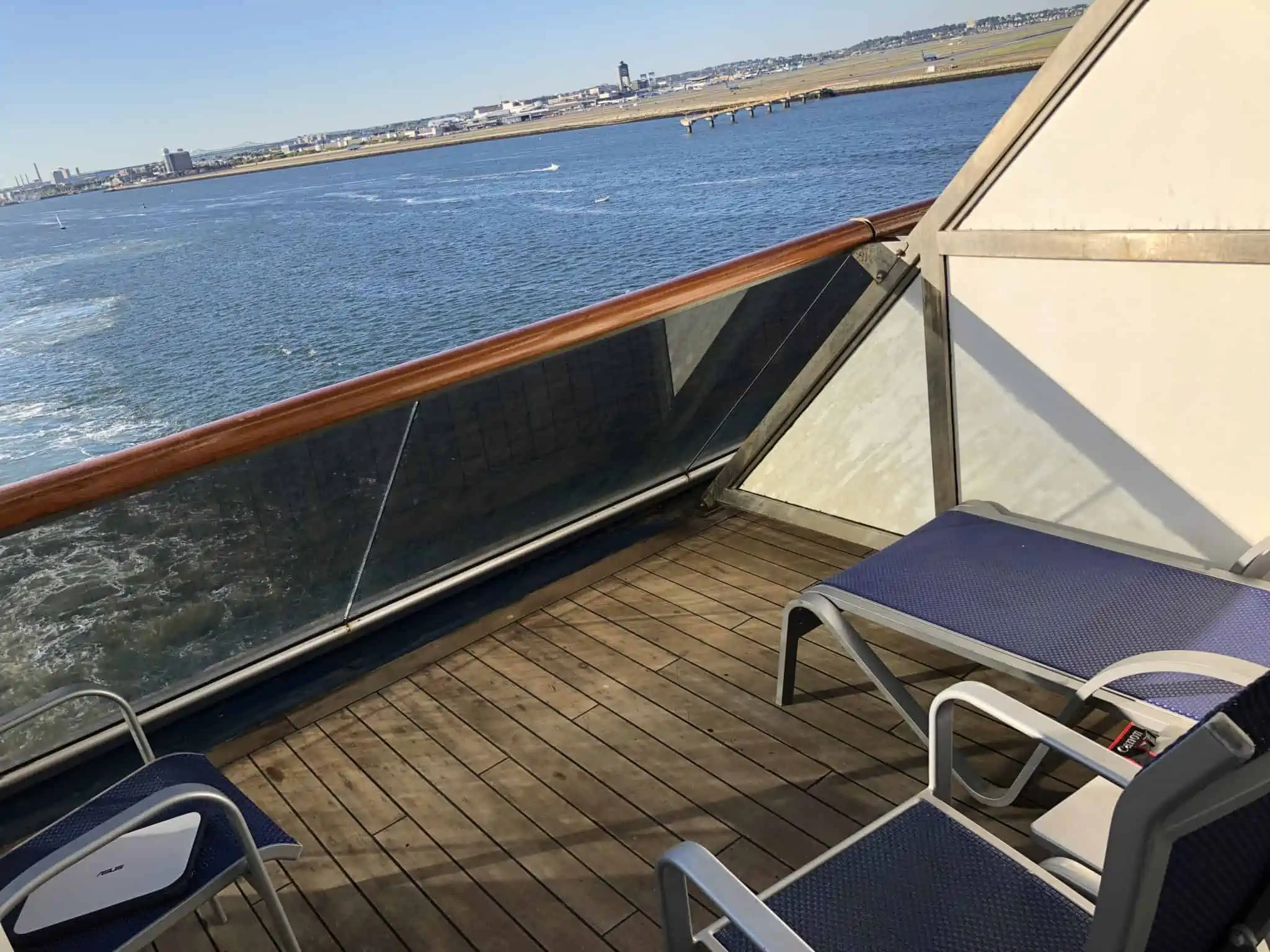 Another thing to take into consideration is whether or not you want a balcony. In the past, many people made this decision based on whether they pictured themselves spending a lot of time in the room. "I use it to shower and sleep," some would say, opting to save money by getting an interior or oceanview room.
If there's one thing we all learned before the cruise lines shut down, however, it's that unexpected circumstances can arise. Saving money by booking an interior might seem like a good idea now, but if — heaven forbid — a worst-case scenario arises and you wind up having to stay on the ship for an extended period for whatever reason, might you regret not having splurged?
In the past, I've always favored balconies, largely because I enjoy spending early mornings and late nights listening to the soothing sounds of the sea. Looking ahead, I've realized the balcony might become even more important to me.
I'm eager to get back to the sea, but without knowing what protocols will be in place, it's tough to know what to expect. There's a certain comfort in knowing that should it all become too much, I can simply retreat to my balcony.
Hey, if I wound up spending a week sitting on my balcony and ordering room service, I'd still be a very happy cruiser. I can't say the same would be true, however, if I was in an interior or even an oceanview stateroom. But again, that's the one thing that hasn't and won't change moving forward: Everyone will have to make these kinds of decisions for themselves.