The quickest way to end your sailing is to fall off a cruise ship. That happened to a man on Royal Caribbean's Symphony of the Seas late Sunday night as the ship sailed from Barcelona.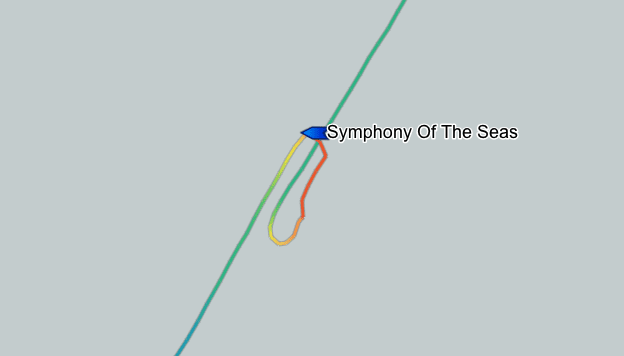 Just one night into a two-week repositioning cruise to Florida, the words "Oscar Oscar Oscar" (maritime code for man overboard) were broadcast on the ship's loudspeaker system.
The ship started the turn at 11:30 p.m. for the search on Sunday evening.
Recounting the man overboard
An email to the Cruise Radio tip line from a guest onboard read, "I'm on Symphony of the Seas. We left Barcelona this evening; at about 11 pm local time, Oscar Oscar Oscar was called. The ship turned around, and a search began."
It continued, "About an hour later, the captain announced an individual was successfully rescued and was in the medical center. Truly amazing!"
The ship's AIS system on MarineTraffic.com shows the vessel turning to search for the missing person and eventually stopping and retrieving the man.
Statement from Royal Caribbean on Incident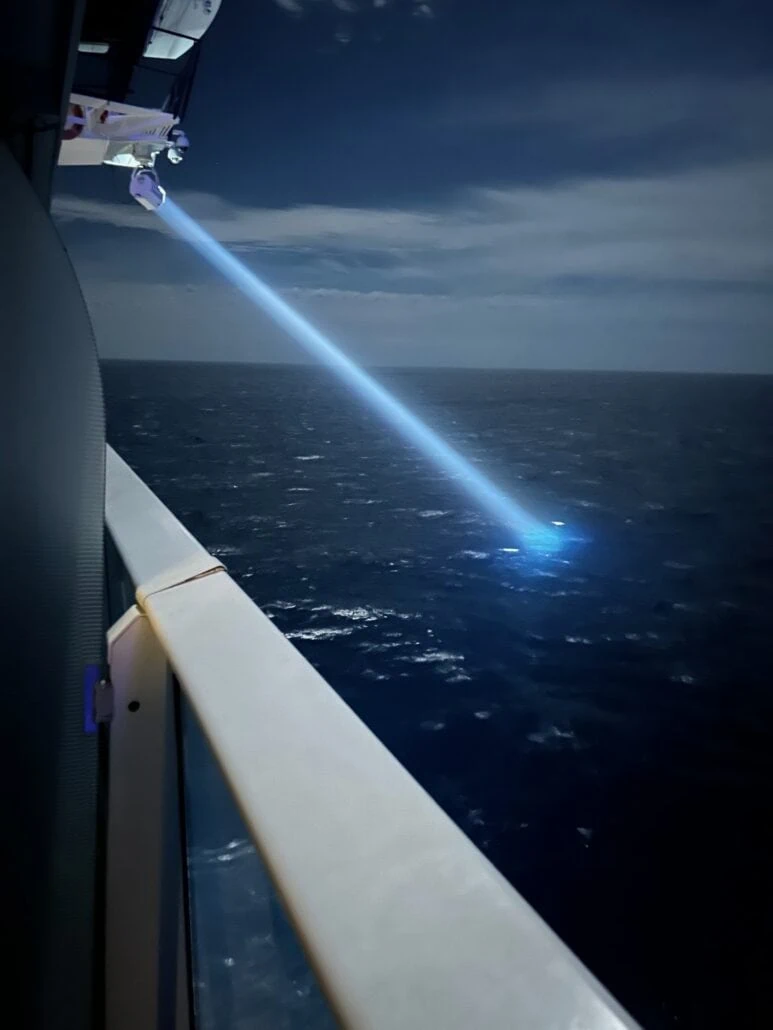 Royal Caribbean told Cruise Radio, "On October 29, a guest went overboard on Symphony of the Seas. The ship and crew immediately reported the incident to local authorities and began searching for the guest. Thankfully, the guest was successfully recovered and was brought on board. Our Care team is now offering assistance and support to them and their traveling party. Out of privacy for the guest and their family, we have no additional details to share."
Royal Caribbean's Symphony of the Seas is on a two-week cruise to Florida with stops in Spain before reaching Port Everglades, Florida, on November 12.
The cruise line instructs guests to immediately call "man overboard!" and keep their eyes fixed on the person in the event of someone falling overboard during the safety drill.
Past overboard incidents
This year, Royal Caribbean has had its five overboard incidents, according to the CruiseJunkie website, where they track man overboard incidents.
In July, a 64-year-old woman went overboard on Singapore-based Spectrum of the Seas. Two weeks later, a 19-year-old went over on Wonder of the Seas, the largest cruise ship in the world. Neither of those guests was located.
RELATED: Royal Caribbean Hikes Daily Gratuities in November
This was updated with details and a statement from Royal Caribbean.