Port Canaveral has marked a significant milestone in the safe transportation and delivery of liquefied natural gas (LNG) in North America, as the port readies for the first LNG-powered cruise ship in North America — Carnival's Mardi Gras.
The Q-LNG 4000, a ship-to-ship tug and bunker barge, has officially arrived at America's first LNG cruise port. Nicknamed the "Q4k," the purpose-built vessel has been designed to provide safe and reliable ship-to-ship transfers of the cleaner-burning fossil fuel.
The Q4K will operate in Port Canaveral providing fuel to Mardi Gras and other LNG-powered ships beginning this year.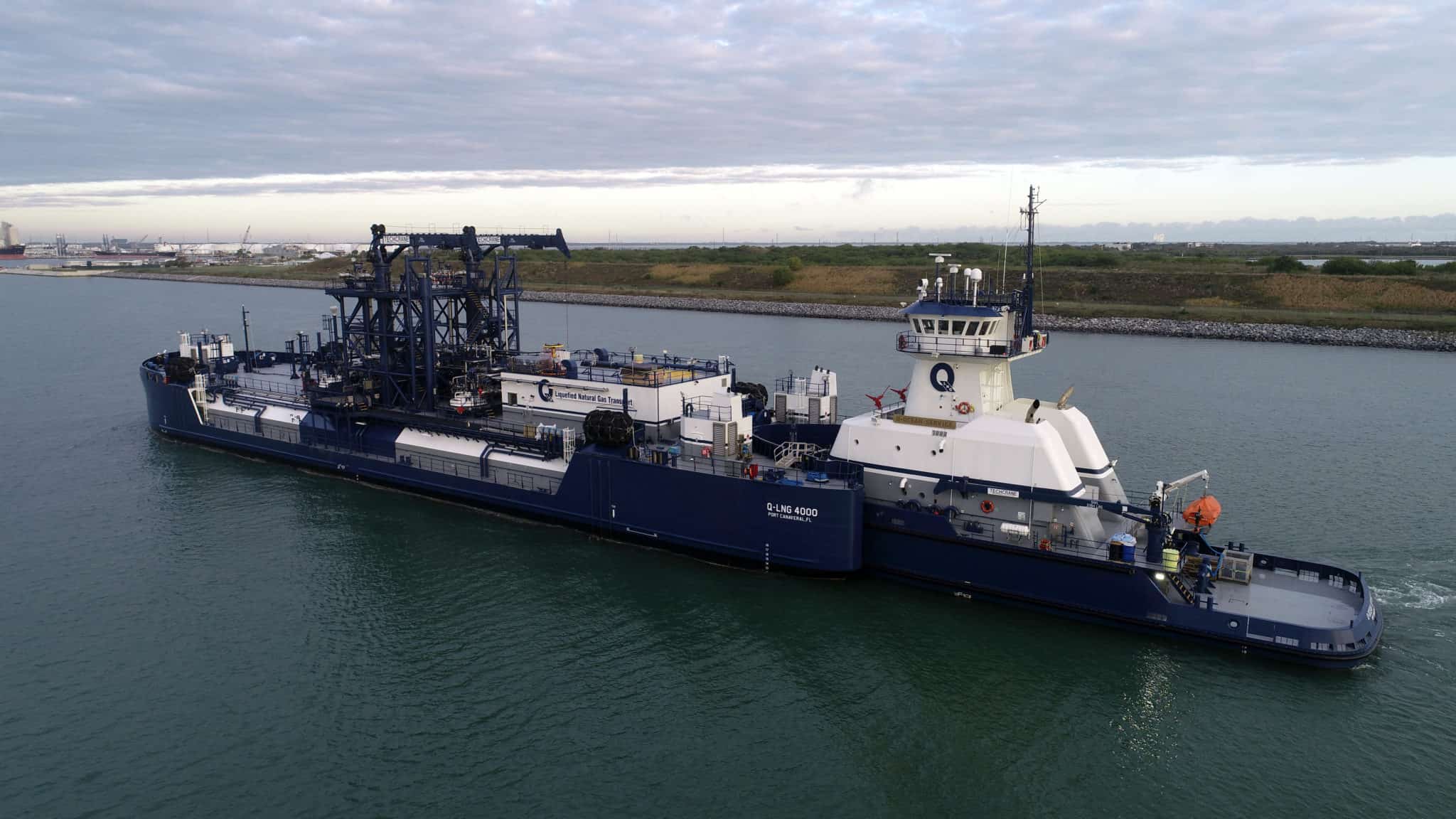 "This project has been four years from concept to reality and we are excited to welcome the Q-LNG 4000 to fuel the next generation of cruise ships," stated Captain John Murray, Port CEO. "We have been working closely with our cruise partners, all the federal and state regulatory agencies, and industry leaders to promote this industry initiative."
The barge was constructed in cooperation with LNG fuel supplier Shell Trading Company and Q-LNG Transport. It has docked at Port Canaveral's newly constructed Cruise Terminal 3, which was completed in June 2020.
READ MORE: Port Canaveral Cruise Guide: What You Need To Know
It is 324 feet long, and its attached tug is 128 feet long. The U.S.-owned and operated barge was constructed in Mississippi, and is crewed by U.S. mariners. It's the first Jones Act compliant Articulated Tug Barge (ATB) built in the U.S. that is specifically designed to conduct LNG cargo and bunker operations.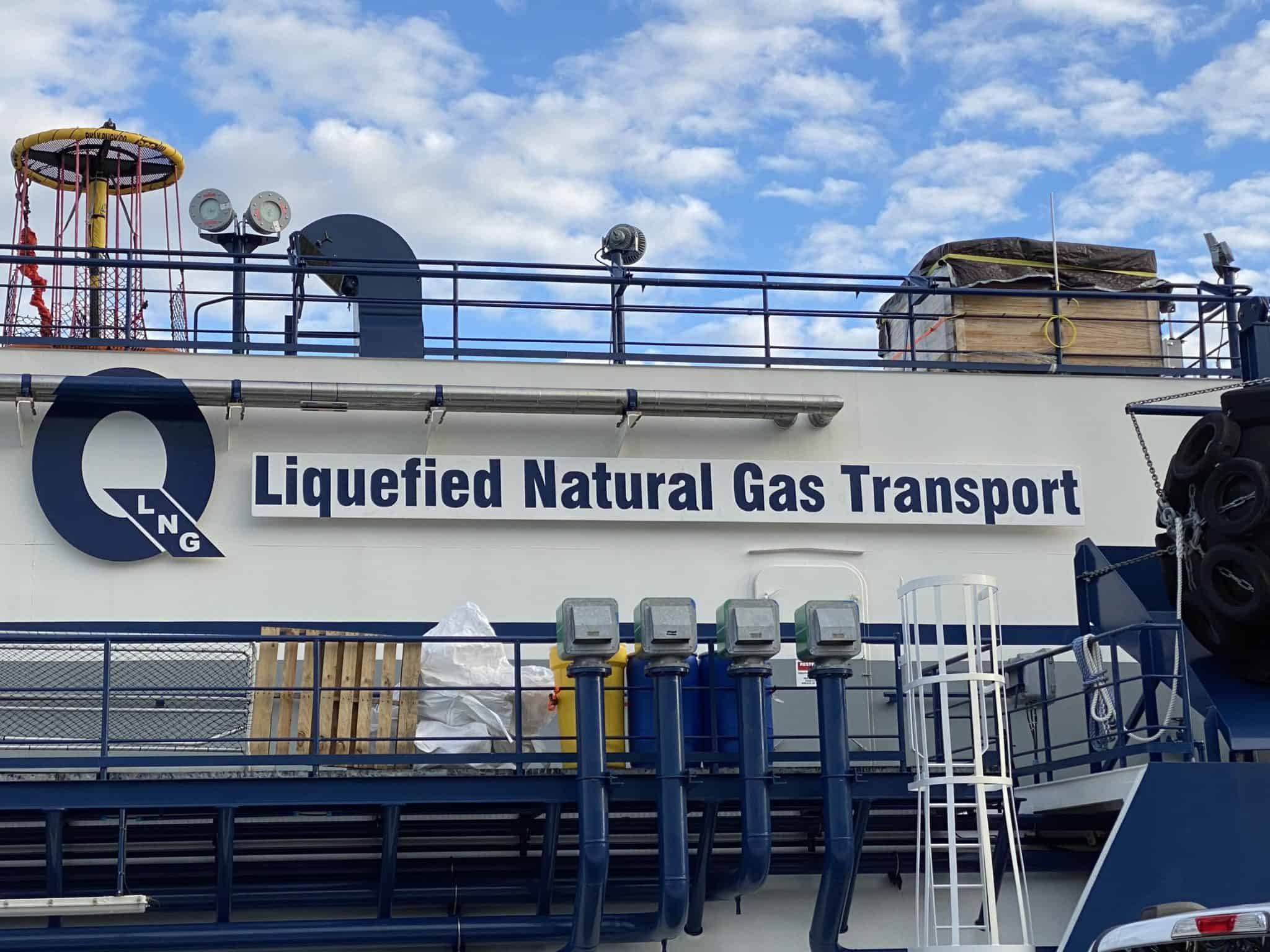 When it conducts its waterside bunkering process for cruise ships like Mardi Gras, it will take place during embarkation and debarkation times and last approximately six to eight hours.
The barge will load LNG from a fuel distribution facility on Elba Island, Georgia, then return to Georgia to refuel after each LNG bunkering operation in Port Canaveral. It can carry up to one million gallons of fuel, which will be enough to supply two cruise ships for seven-night itineraries.
READ MORE: Carnival Cruise Line Details New Area of Mardi Gras [PHOTOS]