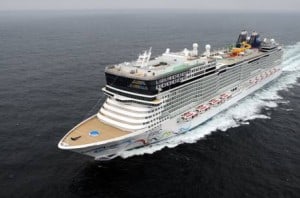 MIAMI – December 5, 2011 – Norwegian Cruise Line (Norwegian) announced exciting enhancements to its guest loyalty program. Renamed Latitudes Rewards, the new program better recognizes Norwegian's valued loyal guests. Key program changes include new ways for members to earn points, additional onboard recognition and benefits and access to online account tracking.
Current Latitudes members will automatically be enrolled in the new Latitudes Rewards program and will remain in the same tier or will be upgraded to the appropriate higher tier, depending on the total number of cruise nights and stateroom categories sailed.
"The satisfaction and loyalty of our guests is very important to us," said Kevin Sheehan, Norwegian Cruise Line's president and chief executive officer.  "Our new Latitudes Rewards program demonstrates our commitment to delivering the highest levels of guest satisfaction while rewarding our loyal guests with enhanced benefits. We are dedicated to making sure our guests have the best possible cruise experience and look forward to welcoming them back on board again and again."
Latitudes Rewards members earn rewards points in four different ways, making it faster and easier than ever before to move up to the next tier. Members now earn one point per cruise night, providing an opportunity to gain more points the longer the guests' sail. Additional points can be earned when booking a suite or any accommodation in The Haven by Norwegian, booking nine months or more in advance, or when taking advantage of the exclusive monthly "Latitudes Rewards Insider" offers.  Latitudes Rewards tiers are based on the total amount of points earned: Bronze members are classified as guests with one to 19 points; Silver members are 20 to 47 points; Gold members are 48 to75 points; and Platinum members are those with 76 or more points.
In addition to current member benefits such as priority check-in, members-only cocktail parties, access to an on-board program representative and a complimentary online magazine, new benefits have been added to the program.  For cruises departing on or after December 5, 2011 the new loyalty program includes special onboard perks, based on the guest's tier level, such as chocolate covered strawberries, ship pins, nightly treats and discounts on packages in the photo gallery.
Latitudes Rewards members will now be able to see their total rewards points, view their cruise history and tier status, including how many points are needed to advance to the next tier, at https://www.ncl.com/myncl.  For more information on Norwegian's Latitudes Rewards program or to book a cruise, contact a travel professional.