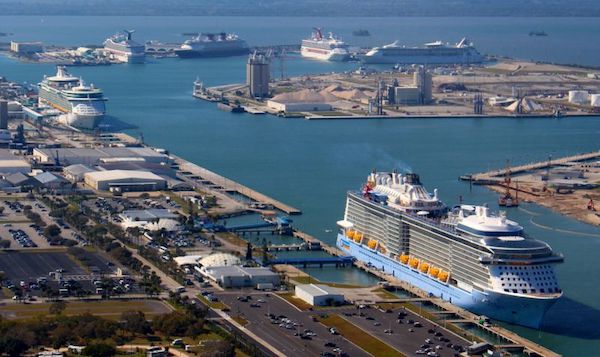 Port Canaveral in Florida has announced a new record for their cruise operations. Over 4.5 million cruise passenger movements were logged at the port in 2017, outpacing last year's numbers.
Total cruise guests, including multi-day passengers coupled with one-day cruise passengers, totaled 4,520,229 in the 2017 fiscal year, up 6.4 percent from October 1, 2016 to September 30, 2017. Multi-day guests totaled 4,234,545 in fiscal 2017, up 7.1 percent from last year.
Port Canaveral is the second busiest cruise port in the world and is considered a leading homeport for the world's largest cruise lines. The port hosts Carnival, Disney, Norwegian, and Royal Caribbean, as well as numerous port of call vessels from the world's cruise lines.